Start a Fitbit Premium Free Trial in the UK Risk-Free With a Virtual Credit Card

These days, many people use smart technology as an adjunct to their personal fitness plans. One such technology is a wearable device called Fitbit. Perhaps you've heard of it, and maybe you're thinking about trying it for yourself. If so, be prepared to pay a monthly fee.
Instead of signing up and paying right away, consider a . DoNotPay can tell you how to get this and other free trials without ever divulging your actual credit card number.
What Is Fitbit?
Founded as Healthy Metrics Research, Inc. in the US, Fitbit is now a consumer electronics company with a global reach. The company has sold tens of millions of products and boasts at least 30 million subscribers.
Fitbit makes a range of trackers and smartwatches, including:
Fitbit Ace
Fitbit Charge 5
Fitbit Inspire
Fitbit Inspire 2
Fitbit Luxe
Fitbit Sense
Fitbit Versa 2
, according to the company, promises to help users make better health and fitness choices with onboard tools, including Daily Readiness, a Health Metrics dashboard, premium challenges, and a range of advanced sleep and stress insights.
How Much Does Fitbit Cost?
According to Tom's Guide, a one-month subscription to Fitbit on-demand fitness content costs £8.99. Multiplied, this amounts to more than £107 annually.
The Fitbit website says the motivational app costs as follows:
| | |
| --- | --- |
| Plans | Cost |
| Fitbit Premium Membership - Monthly | £7.99/mo |
| Fitbit Premium Membership - Annual | £79.99/yr |
Fitbit Premium is available for Android and iOS devices. Unless cancelled, the subscription will auto-renew according to the plan charges.
No matter which price is currently accurate, you won't have to pay anything, if you sign up for a free trial.
How to Get a Free 90-Day Trial of Fitbit on Your Own
If you've never used Fitbit, you can try it free for ninety days, but you'll have to provide a credit card number to do so. To sign up for a free trial of Fitbit UK, visit the company website and click the red "Start Trial" button at the upper right corner of the page. You'll need to make a Fitbit account first, however, and that requires a credit card number.
Remember to write down your start date as well as the date when the free trial will become a paid account.
Here's a Better Way to Get a Free Trial of Fitbit UK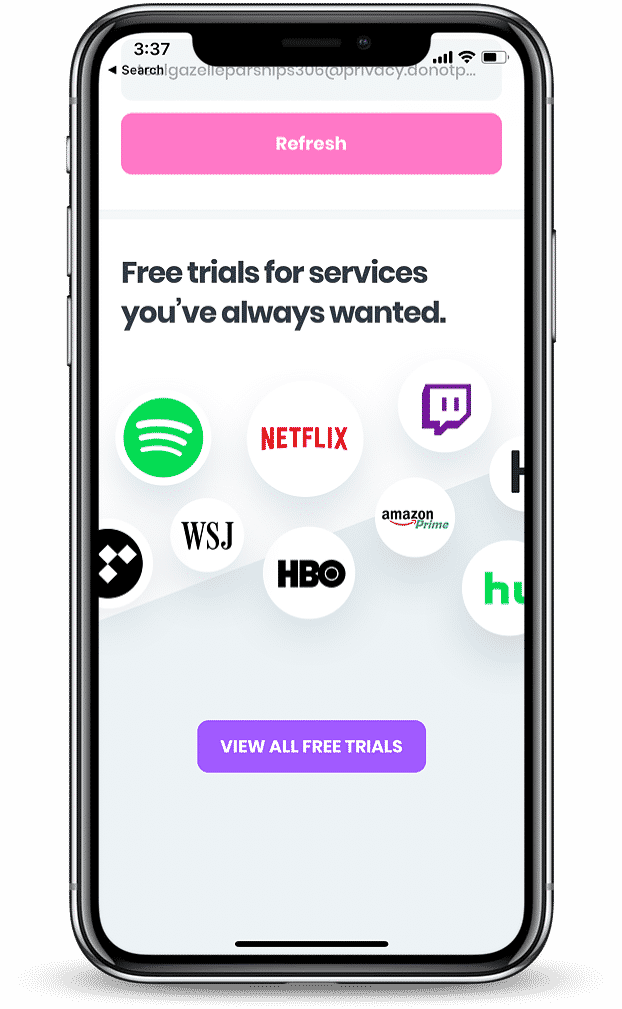 Follow the instructions outlined above, but first sign up with DoNotPay. As part of our remarkable, money-saving service, we can give you a card number that will work to get all sorts of free trials, including Fitbit Premium.
Here's how:
Log into your DoNotPay account and navigate to the Free Trial Card page.
Tell the DoNotPay chatbot the name of the company from which you want a free trial.
DoNotPay will generate a virtual card number that works one time.
Use the card number to sign up for a Fitbit free trial, and enjoy it.
The single-use card we provide is US-based and can be used only once. After you use it to sign up for Fitbit or any other free trial offer, the card number will deactivate. You will get your free trial and never worry that you'll be charged, even if you forget to cancel.
Other Ways DNP Can Help With Free Trials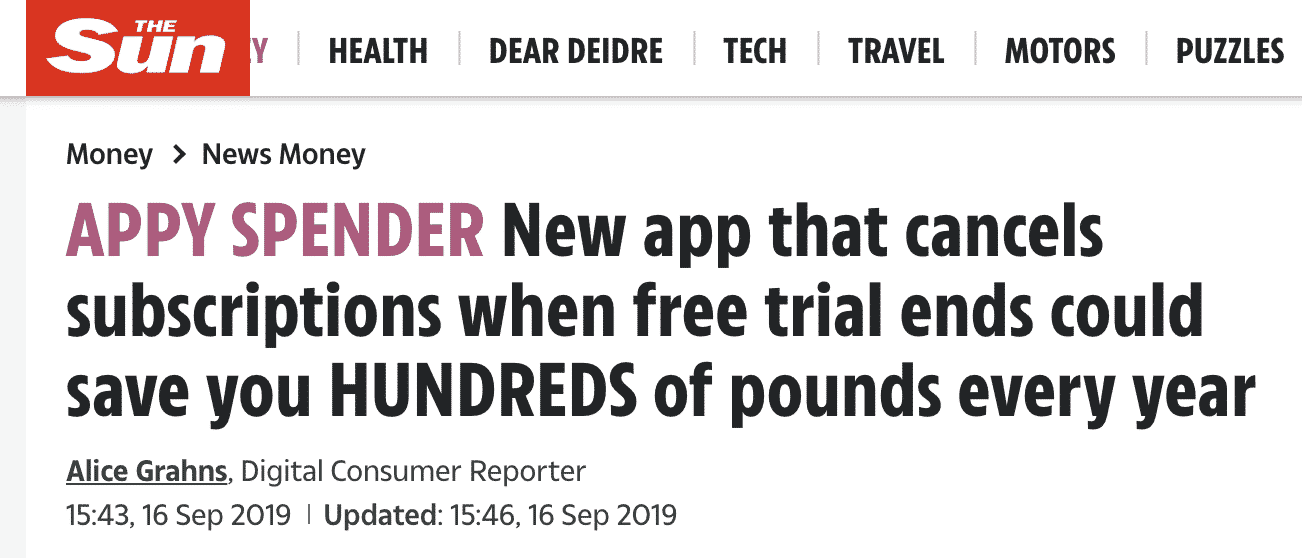 Everyone likes free stuff, right? Smart people try before they buy, and DoNotPay helps in so many ways. We can give you a virtual credit card that works for all kinds of free trials such as the following:
As long as the free trial offer you want accepts American-based credit cards, the number we make for you will work. It only works one time, and cannot be used to make actual purchases. We're so sure of this, we promise you will never be held responsible for any charges associated with your DoNotPay virtual credit card number.
What Else Can DoNotPay Help You With?

Aside from helping you with your free trial subscriptions, DoNotPay can also help you with a lot of other services such as:
No matter what you need to do, there's a very good chance that DoNotPay can make the situation easier and more secure. We can get excess baggage fees refunded and cancel any subscription. We can file in small claims court on your behalf or help you find an inmate.
Sign up for DoNotPay today, and avail yourself of our artificial intelligence system for anything you do. If you want to sign up for a , we can do that right now. If you need help with anything else, .