What Are the Advantages of Fax vs. Email?
Living in the digital era has lots of benefits, especially when it comes to speed. We can send documents to far destinations without a hitch.
The "fax vs. email" question is one people have been mulling over. Which one is faster, more secure, and reliable?
DoNotPay will present you with the benefits of each option. Our app can also show you how to fax your sensitive documents from a cell phone or computer.
Sending Faxes vs. Sending Emails
Sending emails is fast and convenient. It is what we are used to nowadays. You:
Type in a short message

Attach a file

Hit send
Sometimes your attached document does not reach the intended destination for different reasons. Your email can end up in:
Spam or junk, so the recipient might not see it

The wrong hands if:

You have entered the incorrect email address by accident

Your email has been hacked
How many times has something like this happened to you? It might not be a big deal in some cases. If you're emailing a friend or family member, they will let you know they have not received a file they were expecting, and that will be it.
What about in business situations? Failing to send files to your boss or a colleague is quite unprofessional. Emailing potentially sensitive data to the wrong colleague, a client, or even a competitor—could probably jeopardize your job. We may take email as a standard communication form, but It could do lots of harm to you and your company.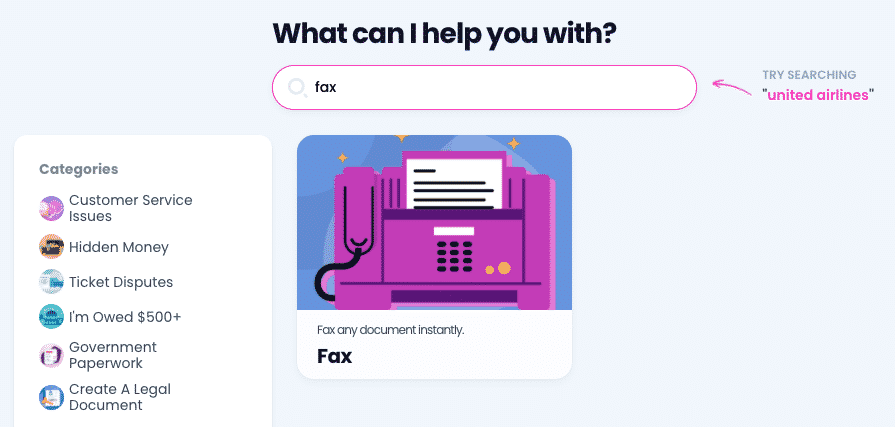 Traditional or internet fax machines and various fax services offer more reliability in business environments. A fax machine was used long before email to send documents to further destinations. They have not vanished with the appearance of email—they have adapted. Faxing is still considered a more secure way to send documents, especially the official ones containing sensitive data.
Why Fax Instead of Email?
Most businesses rely on email for fast and efficient communication. We use it for everyday business and personal activities.
When in doubt about how to send you documents—via fax or email, you can browse through this list:
Fax Characteristics
Email Issues
Both Fax and Email Characteristics

Secure

Reliable

Delivery receipt

Files sent to a

fax number

Security issues

High possibility of undelivered files

Fast

Documents sent to an email (online fax and email)

Convenient—files sent from your phone or computer (online fax and email)
Fax services are suitable for individuals and companies that:
Value productivity

Require a high level of data security

Need a fast exchange of documents
If you are not sure how long it takes to send a fax or how faxing works, DoNotPay can provide explanations.
(Un)delivered Documents—Fax vs. Email
Emails can get blocked, especially if a business has implemented security filters scanning and rerouting emails to spam or junk folders. Some companies have such powerful filters that an incoming email does not even end up in their spam or junk folder but is automatically identified as harmful and deleted.
Should you decide to attach a file to your email and send it to such a company, the chances of it ending up in junk, spam, or being deleted increase. If your email is identified as junk, your business partner might miss out on an important document, and your project will run late.
You will avoid this problem by using a fax app. Files you send via an online fax service to a fax machine will not be scanned and identified as spam. Your files will reach the recipient smoothly.
The above-mentioned email problems do not apply when you exchange files within your company. People mostly use emails to send documents to their colleagues as the system will not deem internal email addresses suspicious.
Online Fax vs. Email
Emailing comes with lots of security issues because it is used by plenty of people and organizations. An email can be easily hacked or forged. Somebody can access your confidential information.
Everything can get more complicated and threatening with attached files. When you send or receive contracts, medical documentation, or other official material, you can easily catch spyware or some other malicious software and risk infecting your computer or even the whole business network.
That is why a lot of legal, economic, and medical sectors opt for online fax instead of email. SSL encryption is what safeguards the files you send via online fax services. This encryption keeps your sensitive data and documents safe when using a web browser.
How can you check if there is SSL encryption? Make sure the web address starts with HTTPS and not HTTP.
Fax Feature ensures you get the encryption and safety you need. Our app can provide a reliable, secure, and fast fax service when you need to send your paperwork to any address in the world.
Send Your Files With DoNotPay Without a Headache
You can use DoNotPay to send your documentation safely and smoothly. Are you in a meeting, conference, or on vacation? You can send files from anywhere without having to worry about security issues.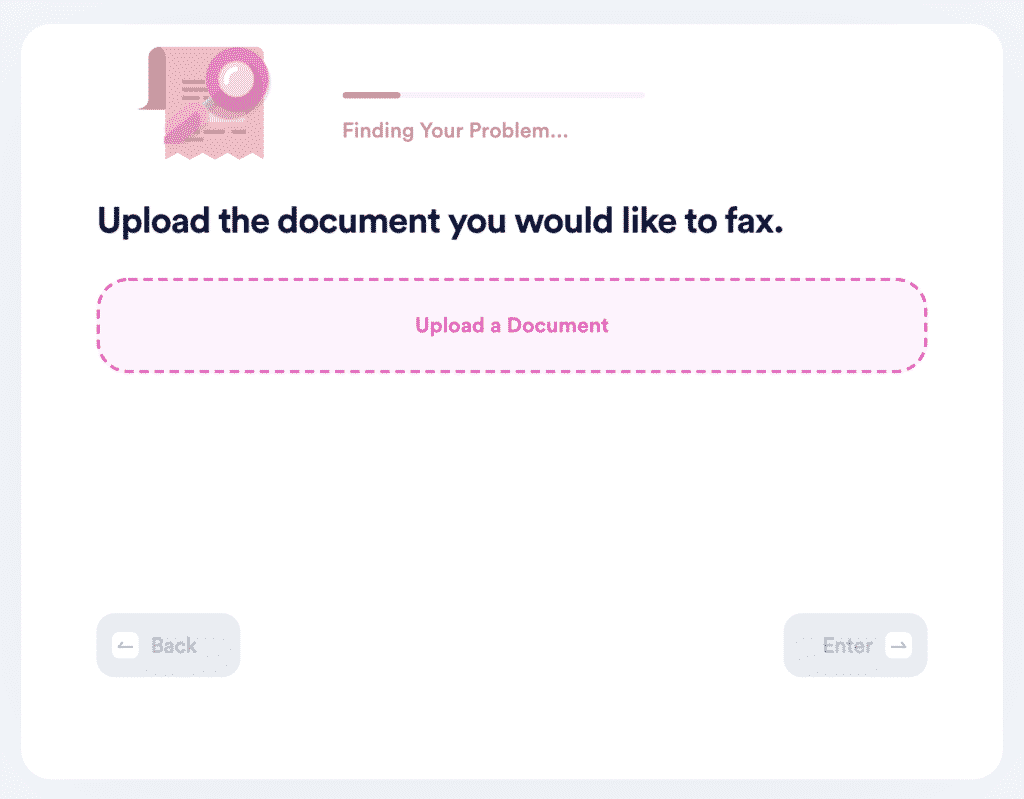 Fax your documentation following these steps:
Open DoNotPay in a

Upload a file or take a photo

Enter the receiving

fax number
Upon these easy steps, DoNotPay sends your documents to the recipient and a delivery receipt to you.
Clear Out Your Daily Tasks Fast With DoNotPay
Are your parking tickets piling up, but the process of appealing them is way too complicated? Do you struggle to pay your bills but are not sure how to get an extension? Is it time to extend your driver's license, but reaching the DMV is a nightmare?
DoNotPay will turn all of these dreadful tasks into easy-to-do items you can check off your agenda quickly!
Get rid of spam emails, texts, and calls quickly using our AI-powered app!
Learn how to secure compensation from airlines, get your college fees waived, claim your lost funds, or reduce your property tax—all with a few clicks!
Subscription Issues? DoNotPay Can Help!
If you are looking to test out a service, think twice before disclosing your payment info. Companies will often ask you for your credit card details even when signing up for a free trial—they charge you once the trial expires.
Use our virtual credit card, and don't worry about unwanted charges!
Our credit card gets automatically approved for any free trial, but it rejects any real charges since there is no money on it.
DoNotPay will locate and cancel all your unwanted subscriptions without you having to deal with customer service reps.
We can also help you request refunds from companies or take them to small claims court if they refuse to cooperate.