How to Claim Eurostar Refunds the Easy Way

Did your trip get derailed and Eurostar was incapable or unwilling to help? Or maybe someone hijacked your credit card data and you only found out well after the damage was done? There are many reasons people demand every day, but almost as often, the company makes it extremely difficult to obtain your refund. Don't worry – the world's first robot lawyer eats conflict for breakfast… and it tastes like justice.
From Economic monkey business to mysterious virus policies and just run-of-the-mill train delays, there are many reasons Eurostar trips have been increasingly delayed and canceled in recent times. DoNotPay strives to help our customers and non-customers alike stay apprised of the easiest methods for sidestepping corporate and financial headaches, and we've compiled this Eurostar refund guide. You can also read our other great travel-related refund guides here:
To get a refund through Eurostar themselves, pay close attention to the walkthrough at the beginning of this guide. If, instead, Eurostar railroaded your refund request, take heart in the fact that you're not out of options. DoNotPay can automate the chargeback process and reverse Eurostar charges with or without their help.
How to Get a Eurostar Refund on Your Own
As with railroads generally, Eurostar's official refund policies can vary widely depending on which tickets are purchased. They are also extremely confusing, and usually, only partial refunds or vouchers are given when at all possible. Follow this portion of the guide to get a refund with Eurostar's cooperation – and further down, we'll show you even without it!
Refunds for Eurostar Cancellations or Delays
The clearest path to obtaining a refund from Eurostar is after a train cancellation or delay. Refunds for delays can be requested for delays of at least 60 minutes – and if you choose to take the trip instead of rescheduling, you can get a partial refund (1) for the cost of the portion of the trip that is delayed (2) in proportion to the length of the delay, as follows:
Delay between 1 and 2 hours: 25% of the cost
Delay between 2 and 3 hours: 50% of the cost
Delay over 3 hours: 50% of the cost – or a voucher for 75% instead
If that last little 'incentive' raises your ire, don't worry; DoNotPay's almost fully automated chargeback service will run right over their policies if that's what you'd rather do instead of trying to work with Eurotunnel.
Other Reasons Eurostar Will Give a Refund
Eurostar explains in the refunds section of their Help Center page that Business Premier tickets allow full refunds if you cancel your trip up to 60 days before* the departure date (the site says 'after,' but we assume that was a typo) – except for Netherlands trips, which are only exchangeable.
For any other scenario, your request will likely be denied. Instead of making a request through Eurostar, though, you can scroll past this walkthrough to see how DoNotPay streamlines chargebacks through the bank or credit card provider!
How to Get a Full Refund From Eurostar
A full Eurostar refund can be obtained for flexible tickets when a trip is canceled or delayed by 60-minute. Their 'Exchanges, E-Vouchers and Refunds' page (the second-to-last link) states that refunds only apply to the ticket's value, not booking or exchange fees. If you paid an exchange fee on the ticket you're trying to get a refund on, you're best off reversing the charges through the bank or credit card company. The UK's Consumer Credit Act applies to services that aren't as described no matter what Eurostar's lawyers slipped into the terms of service.
If you want to get a refund with Eurostar's cooperation, though, make your refund request within 2 months of the travel date (that also goes for Eurostar E-Voucher requests).
Refund Requests for Online Purchases
For tickets purchased online, use Eurostar's exchanges and refunds requests form. Besides the option for an exchange, the form gives you two refund options:
'Refund of affected journey'
'Refund of entire booking'
Next, enter your name, email address, phone number (pro tip: protect your privacy with a DoNotPay burner number) and booking reference code. The reference code is 6-characters long and printed on your ticket or booking confirmation. Note that Eurostar's refund request system only applies to tickets purchased through them – for tickets purchased through a third-party merchant, contact the original point of sale.
Refunds for Purchases Made by Phone or at a Station
Instead of Eurostar's online form, you'll need to call or email them to request a refund. Choose one of the following:
Contact Eurostar via their generic web contact form
Call Eurostar customer service from the UK at (044) 03432 186 186
For customers outside the UK, call 44 (0)1233 617 575
So you can cut through their automated phone system, DoNotPay created a service for our members to jump the phone queue. Unfortunately, Eurostar will charge 10 pounds per transaction for exchanges and bookings on Standard and Standard Premier tickets made over the phone or at the station.
In summary:
| | |
| --- | --- |
| Can You Request a Refund Via | Yes / No |
| DoNotPay | Yes |
| Email | Yes - see above |
| Phone | Yes - see above (fees may apply) |
| Letter | Not advisable |
| Website | Yes |
| In-Person | Yes - (fees may apply) |
Other Eurostar Contact Info
The above methods are what you need to request a refund on Eurostar tickets. The company does not respond quickly to other methods and are almost certain to simply refer you to the above-described methods.
All the same, here is alternate Eurostar contact info if you would like to encourage them to decide in your favor:
Email: press.office@eurostar.com
Twitter: @Eurostar
Physical address: Eurostar Corporate Communications Eurostar International Ltd. Kings Place | 90 York Way London N1 9AG
How Long Will It Take to Receive a Refund From Eurostar?
Eurostar states that refunds take about five days. That is what they state for Business Premier refunds specifically – however, about five days seems to be the maximum unless they've disapproved of your refund request. Pay attention to any emails or other messages Eurostar sends in response to your request for the most up-to-date info on timing and communicating further with them.
Issues You Might Encounter When Requesting a Refund From Eurostar
As explained under the 'Terms' section at the bottom of Eurostar's homepage, a Flexible ticket is considered 'non-refundable.' However, Eurostar will facilitate free exchanges an unlimited number of times up to seven days before the departure date. If you need to exchange a ticket within the seven-day timeframe, Eurostar charges the following fees:
30 pounds or 40 euros for Standard tickets
40 pounds or 50 euros for Standard Premier tickets
There is no charge for exchanging tickets for children at any time.
Even when a higher-priced ticket is exchanged for a lower-priced alternative, the price difference is still not refunded. You'll need to be able to back up a claim that their service is or was not as advertised in order to effectively press the issue.
There seems to be a trend of treating refundability like a veritable 'service' that vendors upcharge their customers for. At DoNotPay, we don't think refunds for faulty services and products should be categorically denied – and legally, they can't. Section 75 of the Consumer Credit Act protects you from faulty services, products that don't match their described condition, and purchases which don't arrive.
That goes for every product and service, even so-called 'non-refundable' ones. The merchants don't have to agree, because we have one final ace up our sleeves.
How to Get a Eurostar Refund With DoNotPay
Whether Eurostar's terms are trying to block your ability to get a refund or just make it cumbersome, you can always request a chargeback through the bank or credit card provider you used to make the transaction. It doesn't matter if a merchant puts something into their terms of service restricting your ability to obtain a refund. If the law allows for a refund, they can't prevent it – it's that simple.
This can be a bit tricky to do the first time, and you must be able to assert a valid reason. Luckily, DoNotPay – the world's first robot lawyer – has streamlined the process when a request goes south.
Here's all you have to do:
Find the 'File a Chargeback' product on our site.

Select the right credit card or ACH transfer the payment was made on, then enter the name of the merchant and your bank.

Choose the right reason for your chargeback along with relevant details, including the charge date, the charge amount, a description of the transaction, and upload any evidence you might have.
Once they send their request, here's what happens: DoNotPay faxes the request to your bank on your behalf. That request is customized with the most appropriate credit card dispute codes for your situation. If applicable, we'll also send evidence on your behalf to increase the odds of the bank or credit card provider deciding in your favor. All you'll have to do is sit back and enjoy the thought of obtaining a refund whether the original merchant likes it or not.
DoNotPay Can Help You Get a Chargeback for Any Company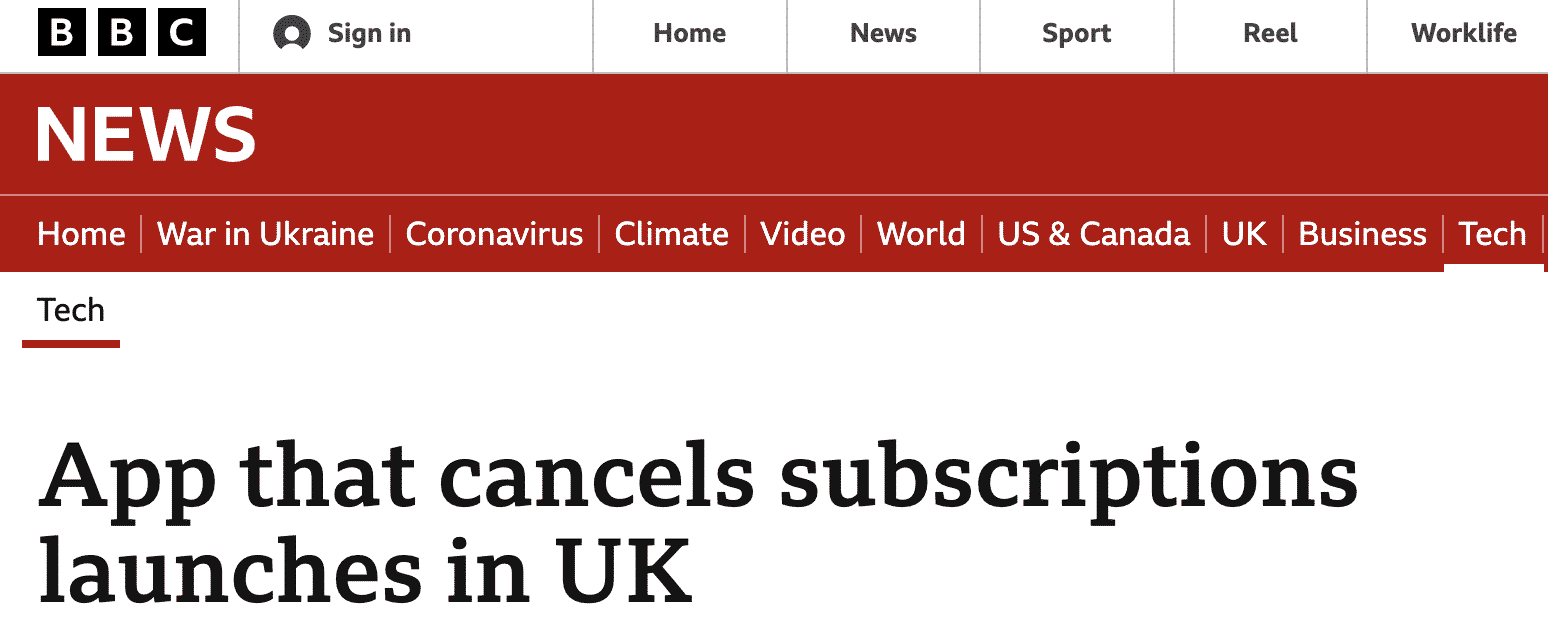 Our streamlined chargeback methods work on any company because it works directly with the entity that authorized the funds' transfer, to begin with. We've streamlined the process of working with banks and credit card companies when the merchant puts up obstacles to obtaining a refund. See our other chargeback and refund guides to learn more:
Teletext Holidays refunds

Council tax refunds
What Else Can DoNotPay Do?
DoNotPay does more than just help you get refunds from unscrupulous merchants – much more:
We've become an all-around administrative-busting machine. Imagine having all of this and more with the world's first robot lawyer just a button press away.