Contact Cult Beauty Customer Service Quickly With DoNotPay
Are you planning to call for some assistance? It sucks to wait for hours before getting a chance to talk to a customer care representative. Cult Beauty is a dynamic company, and its customer services receive many calls and emails. So, it might even take hours before you can talk to someone.
But there is no need to waste your time while you can be doing other important things. With only four steps, DoNotPay will help you contact any customer care services and wait on hold on your behalf. They will call the customer care of your choice and notify you once your call goes through so that you can talk to the customer care representative. This way, you will save time and money. How? Read this to find out.
Cult Beauty Customer Care Support Contact Numbers And Email
Reaching isn't an easy process. If you can't get answers to your questions at their FAQ, there are various ways to contact Cult Beauty. They include
Via live chat, where they are available between 9 am and 5 pm (GMT).
Through the phone by dialling 000 44 20 3471 3000.
You can email them through customerservice@cultbeauty.co.uk.
Alternatively, you can log in to your accounts and send them a message.
After writing an email to Cult Beauty, they promise to get back to you between 24-48 hours; however, it might take longer. While you may want to call them, ensure that you do so during their working hours. While contacting them, you require details such as order number, date ordered, and ID number/passport number.
How to Reach Cult Beauty Customer Support
Cult Beauty Website
Contact Us and Help Center
Cult Beauty Email
customerservice@cultbeeauty.co.uk
Cult Beauty Twitter
@cultbeauty
Cult Beauty Phone Number
Cult Beauty phone number (domestic)

0800 108 8822

Cult Beauty phone number (international)

+44 203 471 3000
If Cult Beauty Refuses To Assist Me, Can I Sue Them In Small Claims Court?
Yes. In case you feel like Cult Beauty customer service or any other company has wronged you, and they are refusing to accept their mistake and pay your dues, you can sue them. Luckily, DoNotPay can help you file the case with these simple steps.
DoNotPay will help you generate a demand letter that you can send to Cult Beauty to try and sort the issue without involving the court.
If Cult Beauty doesn't answer, you can proceed to fill out the court forms. DoNotPay will help you with this and give you enough copies.
After that, proceed to file an official complaint with the court. DoNotPay will direct you through all the steps.
You can then serve Cult Beauty with the papers to inform them that they are being sued. Also, specify the main reason you are suing them.
Lastly, attend a court session! DoNotPay will give you a script that you can use before the judge.
Use The Help Of DoNotPay To Get Refunds From Cult Beauty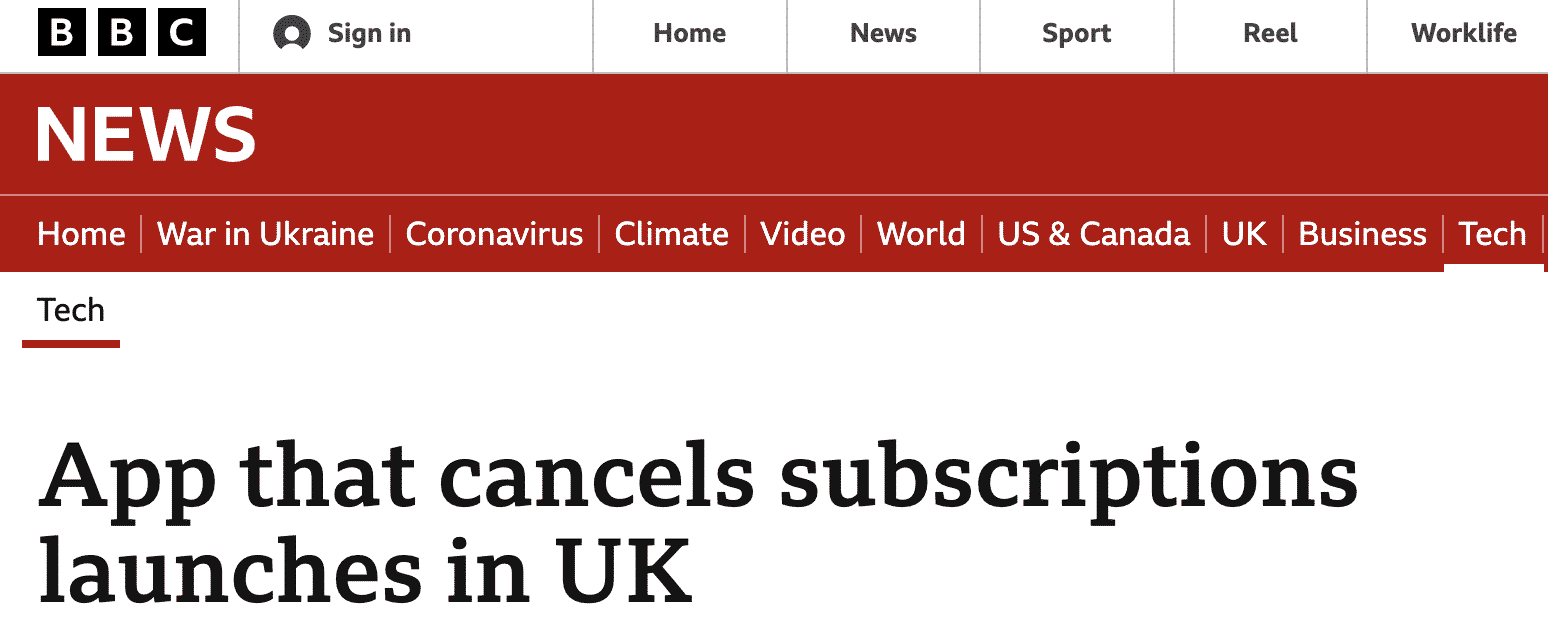 Do you need help getting a refund from Cult Beauty or any other company? DoNotPay can help.
Just tell DoNotPay the name of the company you need a refund from.
Then leave the rest to DoNotPay. They will contact the company and ask for your refund on your behalf.
The Main Reasons People Contact Cult Beauty Customer Support
There are various reasons why people may want to talk to Cult Beauty customer services representatives. They include
Cancelling an order
Knowing the status of their order
Knowing if an item is back in stock
Reporting a missing or late delivery
Getting more information about the returns or delivery process
Knowing when they will receive their refunds after cancelling an order.
How Can DoNotPay Help You Contact Cult Beauty Customer Service?
Whenever you have a problem with any brand, the problem must get solved immediately. Dialling the customer support number a thousand times can be frustrating, especially since you have to wait hours before you can talk to a customer representative.
This is where DoNotPay comes in handy. With the assistance of DoNotPay, you don't have to waste your time waiting on hold. DoNotPay will dial Cult Beauty customer service on your behalf or any other customer service number and wait until a representative picks up the call. Once a support representative picks up, it will notify you; then, you can proceed to explain your problem and receive the answers you want.
These are the steps you have to follow so that DoNotPay can help you avoid the Cult Beauty phone queue.
Open your web browser and sign up for DoNotPay.

Type in Skip Waiting on Hold and select the product.

Search for the company you'd like to call.

Click on the name of the company and have us do the work for you.
After you are through, DoNotPay will inform you once someone picks up your call.
DoNotPay Can Assist You In Skipping The Customer Service Phone Queue At 10,000+ Companies

Apart from assisting you in getting in touch with Cult Beauty customer service, DoNotPay can help you with other companies' customer care services, such as
Can DoNotPay Assist With Something Else?

Yes. Assisting you in talking with Cult Beauty customer support isn't the only thing DoNotPay can help you with. Other things that it can assist you with are:
to DoNotPay today.