Learn Everything About the CompTIA A+ Exam Cost
CompTIA A+ exam is a certification for people who are looking to start careers in the IT sector. To obtain the CompTIA A+ certification, you will need to pass two series of tests:
Core 1 (220-1001)

Core 2 (220-1002)
You will need to buy a voucher to take each test. They can be quite pricey, but there is some good news—you may be qualified for a discount or a special program if you meet some of their qualifying criteria!
How Much Is the CompTIA A+ Exam
?
The CompTIA A+ exam voucher is $219, and you will need to purchase two of them—one for each of the CompTIA core test series. That means you will have to pay $438 for test application fees alone. If you fail one of the exams and have to take it again, the expenses are only going to get worse.
You can apply for a voucher discount or a special program if you fall into any of the next categories:
Ethnic minorities

Unemployed or under-employed individuals

Military veterans

Women

Displaced workers
The special programs are organized and sponsored either by the government or nonprofit charitable programs.
If you are a United States student who wants to take the CompTIA A+ tests, you may be eligible for the CompTIA student discount. All you need is a valid student ID and .edu email address to get the certification vouchers and training materials for a much lesser price! One CompTIA A+ certification voucher is offered to students for $97.
Why Should I Prepare for the CompTIA A+ Exam, and How Do I Study for It?
CompTIA A+ test series encompass a lot of material and different domains, so preparing for them is one of the most important steps towards passing the exams and getting your CompTIA A+ certification.
Don't go to the test unprepared and waste hundreds of dollars for nothing! There are plenty of methods you can use to get ready and nail your exam on the first try—you can even make it fun!
One of the ways to prepare for your exam in a fun way is to make flashcards with the questions you can find on the CompTIA website and play with them while learning and memorizing all the important material!
Another one is to make a game out of it! Make a game night and have your friends or family quiz you on the CompTIA A+ exam objectives. You can even think of a reward you can win if you score high on your quiz and treat yourself!
Practice tests are the fastest way to get an idea of what a real CompTIA exam looks like, so take some of them on the CompTIA website or with DoNotPay!
Take the CompTIA A+ Practice Test With DoNotPay
Taking practice tests using DoNotPay is a piece of cake! You can find and take numerous government practice tests in only a few minutes on our platform!
This is how it works once you open your and visit DoNotPay:
Browse the

CompTIA

practice tests and pick the one you would like to take

Decide on the number of test questions that you want to have (10, 20, or 30)

Practice away!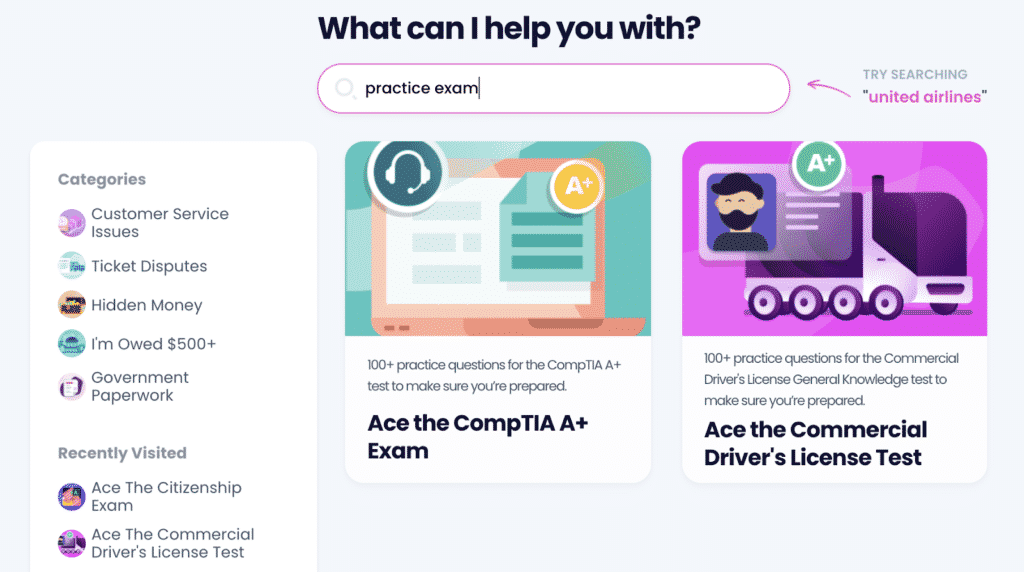 If you are interested in practicing for more government tests, take a look at the other practice tests we offer you assistance with aside from the Armed Service Vocational Aptitude Battery (ASVAB):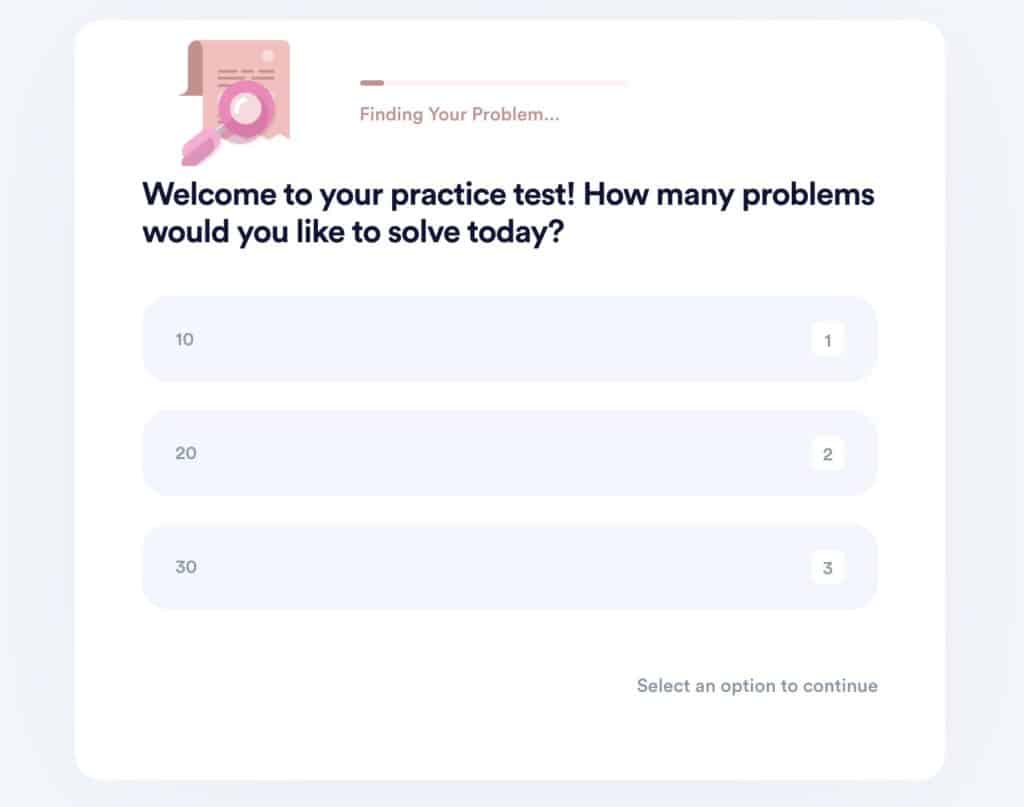 How Can I Take the Real CompTIA A+ Exam?
You can take the CompTIA A+ exam in two ways:
In person at one of the Pearson VUE test centers

Online from the comfort of your home or office
How To Take the CompTIA A+ Test Online
First, review and accept a few of CompTIA's terms and policies. After you read and agree to CompTIA Testing Policies, CompTIA Candidate Agreement, and Pearson OnVUE Testing Policies, you can continue following the steps we provided.
Follow the instructions below to take your CompTIA A+ test online:
Do a

system test

on the same computer and network you are going to use to take your CompTIA A+ test

Make a

Pearson VUE testing account

and

take

your online test
Taking the CompTIA A+ Test in Person
To take your exam in person, follow the next five steps:
Register and make a

Pearson VUE testing account

Log in to your Pearson VUE account

Find a testing center near you and schedule your exam

Review the

testing policies

and processes

Check into the Pearson VUE test center and take your test
If you want to find more information on the CompTIA testing centers, DoNotPay's got you covered!
Can't Afford a Lawyer? DoNotPay Will Jump In!
Did you know that you don't have to waste money on expensive legal help just to get rid of some minor bureaucratic issues? DoNotPay is here to save you hundreds of dollars with ready-to-use solutions that require mere minutes.
Our AI-powered bots gather the most important information via short questionnaires, draft required legal documents, and provide you with online fax services. If you need specific public records to support your case, we'll point you in the right direction.
With our virtual lawyer's help, you will be able to:
Spend Your Time on More Enjoyable Activities
With DoNotPay's help, you're bound to have more free time. If you're considering a new streaming platform subscription, make use of its free trial without worrying about unwanted charges. Need to get rid of other subscriptions? Use DoNotPay to cancel them without contacting customer support centers.
Don't worry about phone number identification at the signup. With our Burner Phone feature, spam text messages won't be bothering you ever again!