The Hassle-free Way to Contact Chase Customer Service
The main contact number for Chase is 800-935-9935. Customers usually spend 20 minutes on hold when contacting Chase by phone. To avoid the wait, try downloading DoNotPay. Access DoNotPay through any . DoNotPay contacts support for you, waits in the queue, and notifies you once it reaches a live human.
The contact numbers for Chase customer service

Chase customer service is available at five different phone numbers. Their general customer support number is 800-935-9935. You can contact this number 24 hours a day, seven days a week. The average waiting time is 20 minutes. It is best to call at 9:05 am.
To get targeted help, you can contact numbers specifically for mobile banking, freedom cards, and lost cards. You can also find a separate number for international customer service. Calling a targeted help number will increase the chances of resolving your problem fast.
For mobile banking concerns, call 877-242-7372. This number has a hold time of about 20 minutes. It is preferable to call this number at 10:15 a.m. To quickly get a live person, dial 0.
Contact 800-524-3880 for freedom card concerns. It takes 50 minutes or even longer for someone to answer the phone. This can be a real pain, so try to call at 10:15 a.m. for the shortest possible hold time.
Contact 800-945-2006 for lost cards. On average, the waiting time is 20 minutes. Calling this number is free of charge, and it is most time-efficient to dial it at 9:45 a.m.
International callers can contact 713-262-1679. At the time of writing, the hold time was 20 minutes. This number is not toll-free. It is best to call it at 10:15 a.m.
| | | | | |
| --- | --- | --- | --- | --- |
| Customer service number | Mobile banking number | Freedom cards number | Lost cards number | International number |
| 800-935-9935 | 877-242-7372 | 800-524-3880 | 800-945-2006 | 713-262-1679 |
Remember, you do not have to waste your time waiting for someone to answer your calls. Use DoNotPay. Access DoNotPay through any .
Learn how to skip the phone queue for ANY company in 45 seconds:
How do I get in touch with Chase by email?

Rather than contacting them by email, Chase requires customers to log in to Chase OnlineSM to use Chase's Secure Message Center.
Here's Chase's key contact information:
Remember, contacting Chase's customer service does not mean you will instantly get a reply, or even get a reply at all. Chase is a massive world-class corporation that receives thousands, if not millions, of messages from around the globe.
Use DoNotPay. Access DoNotPay through any .
How and where can I get immediate help regarding my Chase concerns?

Submitting your issue to Chase is only the initial step. Unfortunately, inquiries have to go through a lengthy process of assessment before they can get a response from the company.
Start by visiting

Chase's website

. Then, go and scroll to the very bottom of the page. At the right-hand corner under "About Chase," click on

Chase customer service

.

Under customer service, you can access the most requested topics, helpful videos, privacy and security, accessibility, the military services contact, feedback, and specific help.

The website divides the first section, the 'most popular topics' into subtopics, which include account management, payments & statements, and banking tools.

Meanwhile, the helpful video category features

how-to videos

for using the Chase mobile app.

Privacy and security are composed of articles that address the protection of customers' personal information and funds.

Accessibility provides information regarding support for individuals with disabilities.

Chase provides contact numbers for military personnel and veteran services.

The complaints and feedback section provides a secure messaging option, numbers to call, and social media accounts to contact.
On the Chase customer service site, you will also find links to pages with in-depth help on topics like:
Contacting Chase through their corporate addresses
Chase or JPMorgan Chase & Co. is a leading global bank. It is also one of the most prominent and most well-known banks in the United States States. Its headquarters are in New York.
Headquarters
270 Park Avenue,
New York, NY.
United States
Mailing address
Chase Bank
P O Box 36520
Louisville, KY 40233-6520
If you wish to sue JPMorgan Chase & Co, you'll need to send the company a demand letter to one of the addresses above.
Chase's executive team
Primary contact
Nancy Stoneman
Senior Operations Manager
4 Chase Metrotech Ctr
Brooklyn, N.Y 11245-0003
Secondary Contact
Deborah Walden
Executive Vice President of Customer Experience
270 Park Avenue
New York, N.Y 10005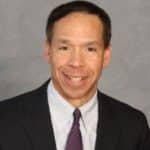 Gordon A. Smith
Consumer & Community Banking CEO
270 Park Avenue
New York, N.Y 10005
Chief Executive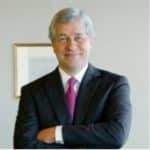 Jamie Dimon
Chairman and Chief Executive Officer
270 Park Avenue
New York, N.Y 10005
(212) 270-1111
jamie.dimon@jpmchase.com or executive.office@chase.com
Try contacting an executive if you have a major problem and have exhausted all other means of communication.
If you think you have a case against Chase, you should research how to sue a bank in a small claims court. If you go ahead with that, DoNotPay will do all the hard stuff for you.
Use DoNotPay. Access DoNotPay through any .
What are some of the reasons people reach out to Chase support?
Contactless debit card

: people seek information on Chase's new contactless debit card.

Forced arbitration clauses:

Chase is adding a new

forced

arbitration clause to the Chase Freedom Credit Card, and people are outraged.

Refusal to Deal with Conservatives:

people are complaining about Chase's bias against politically conservative citizens

. There have been reports of Chase not dealing with, shutting down, or terminating the accounts of those who are politically conservative.

Benefits of Choosing Chase: netizens ask what the benefits of going for a Chase credit card

are

.
Bank Account Theft

: one netizen has complained about a stranger walking into a Chase branch and withdrawing 8,000 dollars from their account.
Use DoNotPay. Access DoNotPay through any .
If I don't have any success dealing with customer support, can I sue Chase in small claims court?
The answer is probably yes. DoNotPay can help you sue Chase in the small claims court. Here is a detailed guide, but the basic steps are simple:
The app will generate a

demand letter

you can send to Chase. The purpose of this letter is to try and settle things outside of court.

If you don't get an answer, the next step is to

fill out the court forms

. DoNotPay helps you fill them out in just a few minutes.

Then, you must

file a complaint

with the court. As always, the app will guide you through this step.

You will then

serve Chase,

which means that you will inform them that you are suing them, and why you are suing them.

Finally, you will

show up in court

and present your case. DoNotPay will generate an exact script so that you will know what to say in court.
If you want to take Chase to small claims court, make it easy with the DoNotPay web app available in any .
Do You Still have concerns? Post your issue below, someone here can probably help
Finally, if you still have some questions, comments, or issues that remain unanswered, please feel free to post them down below. Someone might be able to help address your concerns.
DoNotPay can assist with other issues
You can use DoNotPay through any . It will help you with a variety of bureaucratic and legal problems:
DoNotPay can help you skip the phone queue at 10,000+ companies
Have you been having issues with other companies too? DoNotPay will help you get in touch with practically every major company out there, no matter what field it is in. The list is exhaustive and ever-expanding. Below is a list of articles on how to use DoNotPay to contact a few leading companies. Even if a company isn't on our list or we haven't yet published an article about it, chances are that DoNotPay can help you get in touch with them now without waiting on hold.
Access DoNotPay through any .