Get Cat Subscription Box Free Trial With DoNotPay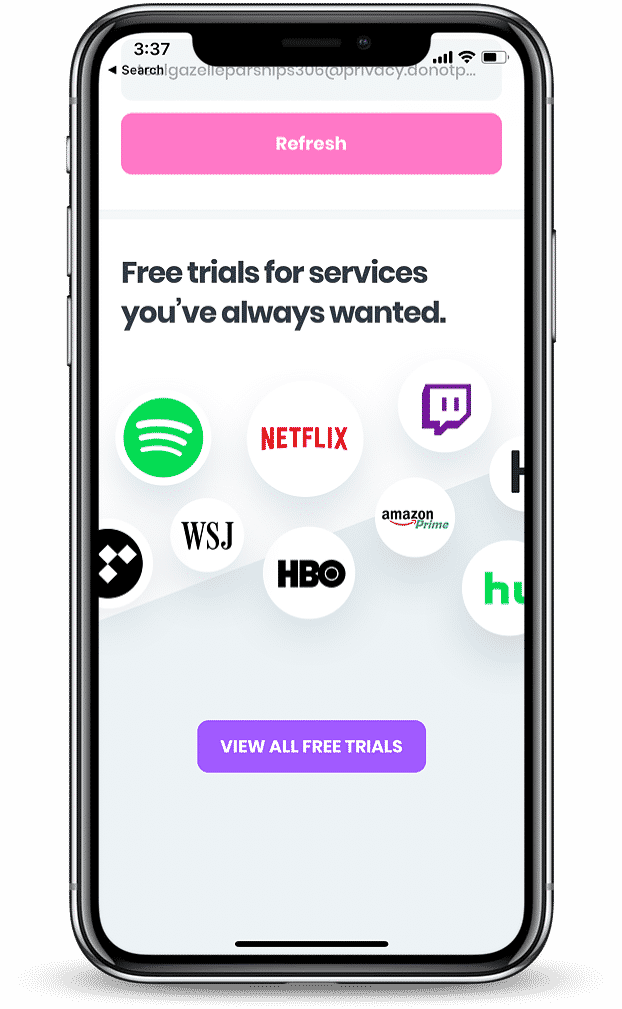 Start your cat subscription box free trial the risk-free way! Sign up for a free cat subscription box trial without credit card information and avoid being charged! Featured in Wired, DailyMail, and more.
If you're looking to get a cat subscription box for yourself or a loved one, you should be aware that most cat subscription boxes will require your credit card details to sign up for a cat subscription box free trial. 
Once you have provided your details, the company will automatically deduct monthly charges from your account unless you cancel the subscription before the end of the trial period.
Fortunately, there is a way to avoid this problem entirely. DoNotPay is a service that provides a virtual credit card number that can be used to sign up for free trials without revealing your real account details. It's an invaluable tool for anyone looking to take advantage of free trials without any risk. With DoNotPay's virtual card, you can enjoy free trials from:
Does Cat Subscription Box Offer a Free Trial?

Most cat subscription boxes do not offer a free trial. Instead, they offer a discount for your first box. This allows you to try out the goodies inside without committing to a long-term subscription.
Cat subscription boxes typically contain 4-6 items, including toys, treats, and other accessories. The contents of each box are based on the theme of that month's box.
Does the Cat Subscription Box Free Trial Automatically Renew Into a Paid Subscription?
Cat subscription box brands mostly offer discounts for the first order. Then, they will automatically deduct the full amount from the credit card in the subsequent orders. Unless you want to keep getting the kitty treats and paying for them, you'll need to cancel your subscription in time. This varies based on brand. For example:
| | |
| --- | --- |
| Brand | When to Cancel |
| My Meow | requires you to cancel before the 18th |
| Gus and Bella | before the 4th |
| Blink | charges on the day your first order was made, so you must cancel at least 24 hours before that date. |
If you don't cancel by that time, you'll be charged an extra month. Also, most of these brands do not issue refunds for cases where you didn't want to switch to a paid subscription but forgot to cancel the trial on time.
Avoid Automatic Renewal With DoNotPay Virtual Credit Card

Many people are hesitant to sign up for things like cat subscription boxes because they're worried about accidentally getting stuck with a service they don't want. This is a valid concern since many subscription services will automatically renew your contract and bill you every month unless you cancel it ahead of time.
However, there's no need to worry if you use DoNotPay's virtual credit card when signing up for your free trial. Our virtual credit card is the perfect solution—it allows you to sign up for any free trial without worry. Here's why it's awesome:
DoNotPay's virtual credit card generates a unique, temporary credit card number that you can use when signing up for the trial.
Since the number is only good for a single transaction, the subscription service won't be able to bill you automatically at the end of the trial period.
You'll be able to cancel the service with no hassle or fees, and you won't have to worry about giving out your real credit card information.
Try out DoNotPay's virtual credit card the next time you're signing up for a free trial, and you'll never have to worry about accidentally getting stuck with any service again.
Popular Cat Subscription Box Brands in the UK and How Much They Charge
A cat subscription box is a great way to get everything you need to keep your feline friend happy, healthy, and stylish. But with so many cat subscription boxes on the market, it can be difficult to decide which one is right for your feline friend. To help make the decision easier, we've compiled a list of popular cat subscription box brands in the UK and how much they charge.
What Else Can DoNotPay Do?
DoNotPay can do a lot more than provide virtual credit cards. As the world's first robot lawyer, DoNotPay is designed to help you with various legal and administrative tasks. For instance, DoNotPay can help you:
With so much on its plate, it's no wonder DoNotPay has been referred called the world's leading robot lawyer. Whatever the task, big or small, DoNotPay is here to help. Sign up today to get started.