Use the CAN-SPAM Act Text Messaging Rules To Scare Text Spammers Away
We like to think of spam as something that happens to our backup inbox created for spam emails. We are even used to the annoying robocalls by now.
But texts are one of the favorite communication channels among Americans, with over two trillion text messages exchanged each year, and we do not want scammers interfering with our texting rituals. It's the medium we use for personal contacts and the one we trust the most.
That is why it's a perfect tool for criminals looking to get your private data.
The United States has a few federal laws that govern spam text messages, but the most influential one is the CAN-SPAM Act.
How Does Spamming Over a Text Work?
Learning how federal legislation can help you fight text spammers is useful, but you should also get some basic info on how text spamming works.
Spam texts, known as robotexts, are unsolicited marketing messages sent to a lot of people using autodialer software. In this form, they are usually illegal, but none of these components is a permanent trait of a spam text.
Some spam text messages:
Are sent to individuals, not large groups of people

Use peer-to-peer technology, and not an autodialer

Are not promotional—they could be reminders or informational texts

Could be scams
Rules and Regulations of
CAN-SPAM Act
on
Text Messages
CAN-SPAM Act is known as the Email Unsubscribe Law because it mostly covers email spam, but it also regulates calls and texts.
The Act sets the terms for commercial messages, regulates recipients' rights against marketers, and proclaims tough penalties for violations.
The legislation includes numerous principles regarding email spam, but here are the basic rules for spamming over a text:
A sender cannot use an autodialer to text a cellphone unless they have consent from the recipient. This means that the company cannot use any internet-to-phone technology to send you texts

Marketing messages need to be labeled as an ad

The recipient has to have options to unsubscribe
The downside is that the Act doesn't regulate phone-to-phone SMS texts, which are covered by the Telephone Consumer Protection Act (TCPA).
How To Recognize a Scam Text Message
Messages that are illegal according to the CAN-SPAM Act are not always easy to recognize. You could pay attention to the absence of the Unsubscribe option, which commercial emails are required to include, but knowing if the sender used an autodialer is difficult.
Some telltale signs will help you notice mass-outreach spam messages. Once you learn to spot the red flags in texts, you will know how to react on time.
Here are some factors to consider:
Language

Look for typos, spelling errors, and grammar mistakes because they are all common in spam texts

Tone

There is a sense of urgency in these messages because the scammers want you to react immediately and without thinking. Pay attention to the trigger words like Now, Promptly, Instantly, As soon as possible, etc.

Requests

Scammers want something from you. They will ask you to follow a link, respond to the text, or make a phone call. They may ask for your Social Security number or payment details to allegedly confirm your identity

Content

Texts coming from legitimate companies contain their contact info and phone number. Scammers don't include such details in their messages

Links

In case a scammer is posing as a legitimate company, they may send a link that resembles the URL of said company.

The link may lead to a bogus website resembling the original.
Dealing With Spam Texts and Scamming Operations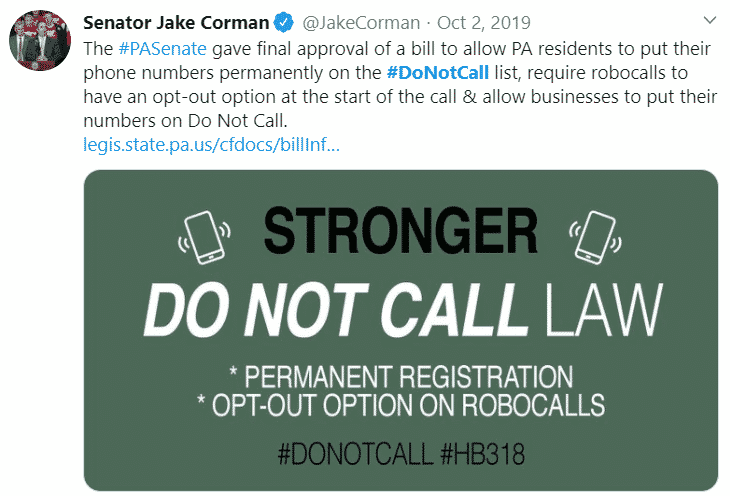 You may not be able to eliminate spam texts, but there are ways to reduce their number.
Here are some preventive measures you can try:
Add your number to the national Do Not Call list.

It might not stop scammers, but registering your number on the

Do Not Call

registry prevents companies and legal marketers from texting you

Filter out spam texts on iPhone or block them on Android

using the built-in features that your device offers

Use text-blocking services provided by your carrier.

They are usually included even in the basic package, so you won't have to pay extra

Try downloading popular third-party robocall blockers.

Apps like

Hiya

,

Nomorobo

,

Truecaller

,

RoboKiller

, or

Calls Blacklist

are also effective for blocking spam texts

Use

DoNotPay

to get your revenge on robotexters
Can Spam Text
Messages Disappear With DoNotPay?

If the scammers ask for your private info or credit card details, you will know that the text is a scam. In that case, DoNotPay is your best option to stop them and get up to $3,000 in compensation fees.
Here are the steps to take when you get the next suspicious text:
Open DoNotPay in your

Select the

Robo Revenge

feature

Use the app to generate

a virtual credit card

number

Give that number to scammers when they ask for your credit card details
They will fail to charge you because DoNotPay's free virtual credit card is not connected to your bank account and there is no money on it.
But our app does more than that. When the scammers try to ping your card, DoNotPay gets their info. This means that you will get evidence admissible in court that you can use to file a lawsuit.
Can I Report a Spam Text?
You can report spam texts using one of these options:
Go to the Source

If a message looks like it's coming from a company or organization, they likely have a system for reporting spam messages

Use Your Phone

Your device has a way to report a spam text. Explore your Messages app to find it

Report the Number to the Federal Trade Commission (FTC)

The FTC has a

Complaint Center

where you can report unwanted texts

Forward the Message to 7726

It's a centralized spam-reporting service supported by all major wireless carriers

Report Spam to Your Carrier

Service providers usually offer free anti-spam services. In case you are not sure how to do it, DoNotPay can help you report text spam to Verizon, AT&T, or T-Mobile
Popular Spamming Patterns Among Scammers
Text spam might be new to you, but scammers had plenty of time to develop complex schemes to rob people of their money and sensitive data. While legitimate businesses are usually complying with the CAN-SPAM Act texting rules, people behind scamming operations do not pay much attention to the law.
Some of the popular text-message scams are:
DoNotPay Turns Bureaucracy Into a Simple Matter!

Looking for an app that can help you cancel Life Time Fitness, get a Skillshare refund, and deal with an ex that is stalking you?
Look no more because DoNotPay can do all that (and much more) for you. You can access our all-in-one virtual assistant app from your .
Here are some of the tasks we can take over:
Fighting speeding tickets

Contesting traffic tickets