Bitcoin Text Message Spam—Scammers Are Up-To-Date on New Technology Trends
The Bitcoin SMS scam is on the rise. Fraudsters behind it use mass-texting services to lure unsuspecting users into clicking the links in the messages. These will contain scam offers aiming to get a hold of your financial and personal details. Following the links can deliver malicious software designed to hijack your phone and use its processing power for cryptocurrency mining. 
BTC and Coinbase Spam Text With Cryptocurrency Mining Malware
The crooks will send an SMS text in bulk to thousands of users. These may contain a link that, if clicked, adds the malicious software to your phone. Along with sending everything you type, shoot with your camera, or record to the scammers, this software may use your phone processing power to mine cryptocurrencies for the scammer. 
Blackmailing Bitcoin and Coinbase Text Message Spam

Another option is that these texts are part of a blackmail scam in which crooks use the information that they have on you to make you think they have access to your phone. One of the tactics they deploy is sending an email from an address very similar to yours. This way, if you don't examine the sender's email closely, you will think that they hacked your device and that their claims are veritable. 
Text Message Spam That Mimics BTC or Coinbase Service
The third case is when tricksters try to mimic your banking or cryptocurrency service with the intention of frauding you into providing them your access credentials. Coinbase text message spam, described below, is within this category. 
How Does the Coinbase Text Message Spam Work?
This particular trick was used in the Coinbase text-message scam. The content of the messages follows the style of Coinbase communication pretty accurately, while the emails and links are almost identical to the original. 
Here are some of the examples: 
Real Coinbase
Crooks Pretending To Be Coinbase

URL

www-coinbase.com

www.colnbase.com

Email 

— —@coinbase.com

— —@coinbase.coml

— —@coinbaise.com

URLs in SMS

Start with https://www.coinbase.com/  
The fraudulent SMS states that you received a cryptocurrency payment and only need to pass the verification to claim it. Another variant is to inform you about new terms and conditions that you need to agree to before you can continue to use the Coinbase service. 
The goal is to trick you into providing sensitive info like your wallet passwords and 2FA (2-factor-authentication) codes. Criminals will either tell you to enter your details on their lookalike website or install malware on your phone that can intercept this info once you enter it on the actual Coinbase website. 
They will not disrupt your Coinbase session so that you have no reason to be suspicious. Next time you check your Coinbase balance, you might find a gaping hole where your cryptocurrency resided. 
Be advised that these attacks are not exclusive to Coinbase. Fraudsters can use the same approach to scam users of any other cryptocurrency. 
How To Deal With Coinbase Spam Text
Here are the tips on how to handle spam text messages:
| | |
| --- | --- |
| Action | Outcome |
| Ignore | You are safe if you merely ignore the spam. The best course of action is to delete spam texts from your inbox. |
| Block number | This will also stop new messages from the same sender  |
| Report the fraud attempt | Besides protecting yourself, you will also help other people to avoid falling prey to scammers |
| Install a spam blocker | Although they cannot provide complete protection, spam blockers can significantly reduce the number of unwanted messages |
How to Block BTC Text Spam on Your Phone?
Both Android and iPhone devices have a built-in feature for blocking the specific SMS sender. 
For iPhone Users
Follow these steps to block a message sender on your iPhone (the process is the same for SMS, FaceTime, or iMessages): 
Click the

Info

button next to the number or address you want to block

Click on

Block this caller

or

Block this contact
For Android Phone Users
Follow these steps to block the specific number:
Start the

Messaging

app

Find the spam SMS

Tap three dots to get a dropdown menu

Hit

People & Options

Click

Block

Hit

Block

again on the confirmation pop-up
How To Report Spam Texts From Coinbase or Bitcoin?
There are few options available if you want to report the Coinbase or Bitcoin spam:
Report the crook to your mobile provider by forwarding their SMS to 7726 (SPAM)

Report the scammer to the

Federal Trade Commission

via their

reporting form

To report the scam to Coinbase, email the screenshot of the unsolicited message to

security@coinbase.com

 
Install Spam Blocker
Spam blocking solutions are far from perfect, but they will prevent most spam messages from reaching your primary inbox.
Some of the popular solutions available on the market are:
Scam the Scammers Away—With DoNotPay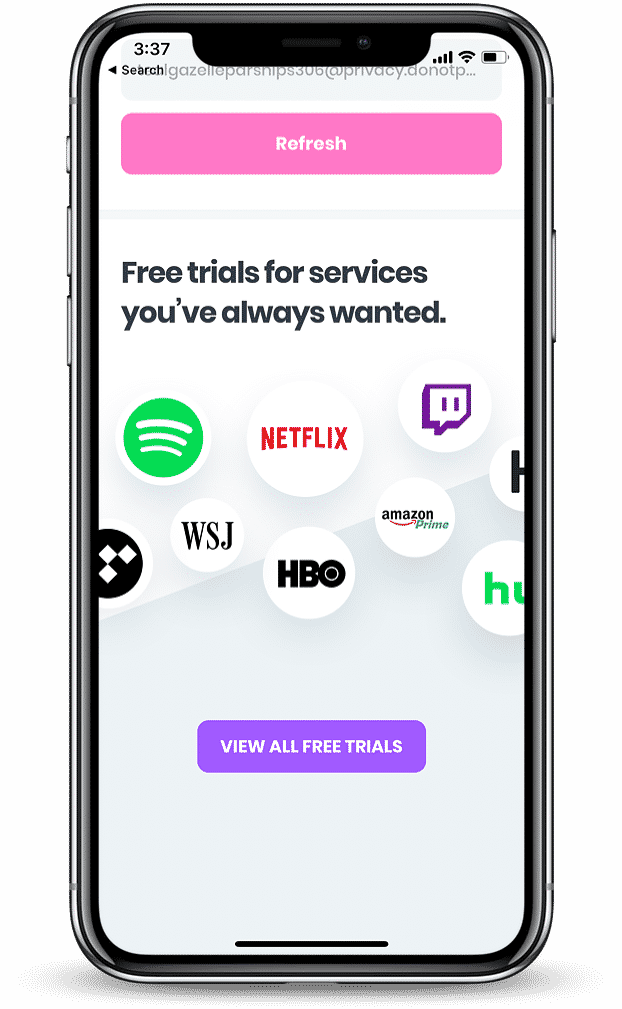 It's payback time!!! The goal of scammers is to trick you into giving them your billing and other info so that they can take your money. DoNotPay offers an efficient way to hit the scammers where it hurts. DoNotPay will generate a virtual credit card that you can safely use to play along with the fraudsters. Once they try to charge that card, we will get their info, so you can sue them. Instead of them ripping you off, you will take their money in a completely legal way. 
Here is how to use this feature:
Access DoNotPay from your

web browser

 

Hit

Robo Revenge

Tap on

Create Your Card

Give the generated false info to the criminals
Check DoNotPay Knowledgebase for More Info on Spam Texts
It's important to know your enemy. For additional reading, check these useful articles pertaining to spam: 
What Else Can DoNotPay Do?

Blocking the Bitcoin and Coinbase text message scam is just one of the things DoNotPay can do for you. If you need assistance with reporting a Bitcoin spam email or getting a Coinbase refund, we got you covered. 
Access DoNotPay from your web browser and get our help with any of the following issues: 
Disputing traffic tickets

Fighting speeding tickets