How To Get a Skillshare Refund Without Much Fuss
Skillshare is an online learning portal, mostly focused on providing learning materials for the creatives. Skillshare boasts more than nine million registered users.
Are you dissatisfied with their offer and want to get a refund from the learning platform? Skillshare may be a bite too hard to chew for most users as their refund policy is the stuff of nightmares—it seems as though few members are ever allowed to get refunds.
To cancel the service and find out if you can get your money back, follow our instructions below.
Skillshare Refund Policy

Skillshare refund policies are strict indeed. You are eligible for a refund only if you purchased an annual premium membership. You are also required to contact Skillshare within seven days of the original purchase.
Their policy also states that only one refund is possible per customer. Specifically, if you received one refund already, you are not eligible for another anymore.
How To Cancel Skillshare and Request a Refund Manually
If you want to cancel and request a refund by yourself, here are the available options:
| | |
| --- | --- |
| Can You Request a Refund Via | Yes/No |
| DoNotPay | Yes |
| Email | Yes |
| Phone | No |
| Android App | Yes |
| iPhone App | Yes |
| Website | Yes |
| Letter | No |
Keep in mind that you'll have to cancel your membership according to the company's policy first. Take the necessary steps provided below to terminate your Skillshare account and then submit your refund request on the website.
Cancel Skillshare on the Website
To cancel your subscription, follow these steps:
Log in to your

Skillshare account

Navigate to

Settings

Click

Payments

from the left-hand side menu

Hit

Cancel Membership
Bear in mind that when you cancel your Skillshare membership mid-term, you will not be able to get a prorated refund. You can access all Premium content until the paid period expires.
Skillshare Cancellation on an iOS Device
If you are using an iPhone or iPad, follow these instructions:
Go to your device

Settings

Tap on

iTunes & App Store

Click on your

Apple ID

located at the top of the screen

Click on

View Apple ID

Tap on the

Subscriptions

button

Locate the subscription you want to cancel

Hit

Cancel Subscription
In case of any further questions, reach out to iTunes support directly.
Skillshare Cancellation on an Android Device
To cancel the subscription on an Android device, follow these steps:
Find the one you want to cancel

Click

Cancel Subscription
In case of any trouble, reach out directly to Google Play Support.
Uninstalling the app will not stop your subscription. If you uninstall the app before canceling the subscription, you will get charged again, and you won't be able to get a refund for that.
How To Request a Skillshare Cancel Refund Through an Email Request
If your preferred method of communication is email, shoot Skillshare a message at help@skillshare.com. Don't forget to include the reason for your cancellation and the refund request.
How To Request a Skillshare Refund on Their Website
Once you've canceled the membership in the ways provided above, you need to submit a refund request via the Contact us form on the website.
Make sure to select the Billing Question option from the dropdown menu, enter the requested details, and then hit Submit.
Can I Pause My Skillshare Subscription?
Yes, Skillshare allows you to pause your subscription. You can put your account on hold for up to three months.
How To Get a Skillshare Refund With DoNotPay

The most effective way to request your money back from a company that didn't deliver is DoNotPay. We will help you out with minimal consumption of your valuable time.
Here's are steps to follow to initiate your Skillshare refund in less than a few minutes:
Access your DoNotPay profile from any

Locate the

File a Chargeback

category

Click on

Get Protected

Answer the questions

Verify your signature

Click

Submit
Your request will be forwarded to your bank instantaneously, together with the required VISA and MasterCard reason codes.
The Fair Billing Credit Act states that you need to contact the merchant first, and that's something that DoNotPay can do for you. We will reach out to Skillshare and generate the needed evidence for you.
Best Skillshare Alternatives
E-learning is a highly competitive market. You can choose the learning platform that suits you best.
In case you would like to switch to another learning platform, here are some of the options available:
Service

Price

Benefits

$10–$200/per course

150,000 courses

Expert assistance

Lifetime access

On-demand

Experts assistance

Reasonable charges

Safe and reliable platform

$39–79/month

3,900+ courses

Professional and master track certifications
Does Skillshare Renew Monthly?
Yes, the subscription will auto-renew, and charges will be taken from your card automatically.
How Long Will It Take To Receive Skillshare Refund?
It can take up to 14 business days for the refunded amount to appear on your side. Refunds will always be sent to the original form of payment.
You Have a Hard Time Dealing With Skillshare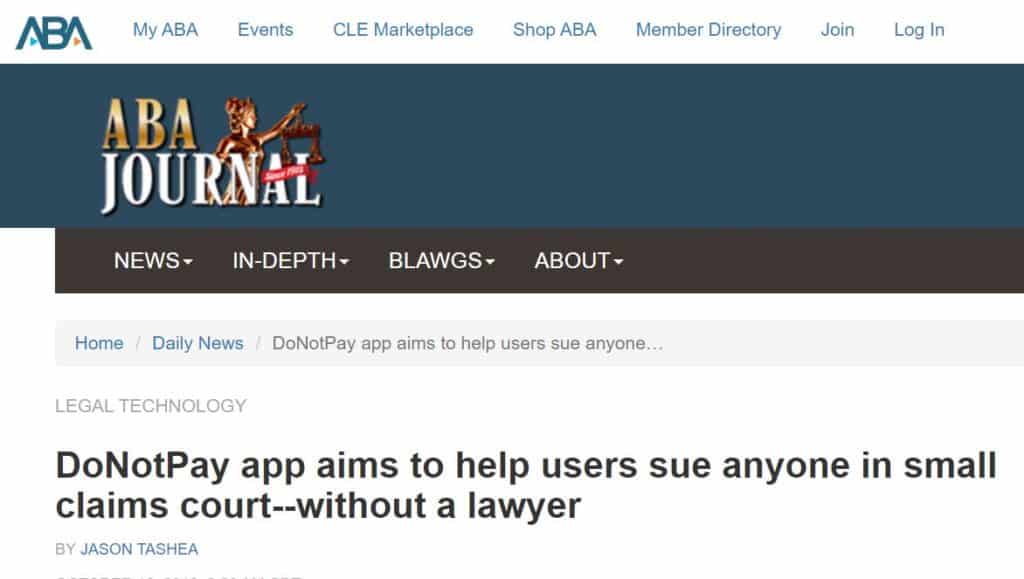 In case you feel that Skillshare is not cooperative, DoNotPay can help you file a claim in front of the small claims court.
Provide us with the information regarding the claim through our smart intake form, and we will help you with a demand letter, fill out the forms for you, and give you advice regarding your statement.
From there, you only need to file your complaint and appear for your court day. DoNotPay will take care of everything else and make the process easy and simple.
Where Else Can DoNotPay Help?

E-learning is hot right now, which means you can choose where you take your courses and ditch the sub-par services.
DoNotPay can assist you in canceling multiple learning platforms, such as ABCmouse and Course Hero, as well as submit refund requests for the likes of educational giants like Udemy and Pearson.
Here are a plethora of other chores DoNotPay can help you scratch off your to-do list:
Fight speeding tickets

Dispute traffic tickets
You can register for and use DoNotPay's services via a .
What Will Skillshare Charges Look Like on My Bank Statement?
Here is a list of billing codes from Skillshare that you could see on your statement:
| | | |
| --- | --- | --- |
| SKILL PROCESSING P | SKILLSHARE, 8883646223 | SKILLSHARE SKILLSH, SKIL |
| SKILLSHARE SKILLSHARE NEW YORK | SKILLSHARE SKILLSHARBROOKLYN NY | SKILLSHARE SKILLSH, 8883646223 |
| : SKILLSHARE SKILLSHARE 888-364-6223 NY | SKILLSHARE SKILLSHARE | SKILLSHARE G.CO/HELPPAY# GBR |
| : SKILLSHARE SKILLSHARE 8883646223 NY | Payment from Skillshare, Inc. | SKILL PROCESSING R |
| SKILL PROCESSING P, INTERNET | SKILLSHARE SKILLSHARE 8883646223 | SKILLSHARE NEW YORK |
| SKILL PROCESSING PAYMENT INTERNET MT | SKILL PROCESSING, PAYME, INTERNET MT | SKILL PROCESSING P INTERNET |
| SKILLSHARE NEW YORK NY | SKILLSHARE 8883646223 NY | SKILL PROCESSING PAYMENT |
| SKILLSHARE SKILLSHARESKIL NY | SKILLSHARE, 8883646223 US | SKILLSHARE, SKIL US |
| SKILLSHARE SKILLSHARE NEW YORK NY | SKILLSHARE SKILLSH | SKILLSHARE SKILLSHAR8883646223 NY |
| SKILLSHARE SKILLSHARESKIL US | SKILL SHACK SKILLSHACK.CO MN | SKILLSHARE SKILLSHARNEW YORK CITY NY |