Get Your Butternut Box Free Trial Today: No Credit Card Information Required

Butternut Box is a meal delivery service exclusively for your canine companion. You can get a  of custom-made meals without processed ingredients… as long as you provide your credit card number.
If you'd rather skip that step, sign up for DoNotPay virtual credit card! Our virtual credit cards and other products have been showcased in several highly-respected news outlets, including Daily Mail and The Guardian!
How Does a Butternut Box Free Trial Work?
New customers will automatically receive a  when they sign up for Butternut Box. You can choose every recipe that will be included in your box.
There are two box sizes available:
The 14-day trial box (for most small- or medium-sized dogs)
The 7-day box (for dogs that require more than 800 grams of food per day)
The company hand-makes each meal and freezes it immediately after. This ensures that it will be as fresh as possible when it arrives at your door. Each meal will come in a pre-portioned pouch that you should feed to your dog once a day. 
What You'll Pay Butternut Box After the Free Trial Period
Unless you manually cancel it yourself, Butternut Box will renew your free trial into a regular subscription. Butternut Box will charge the credit card on your account the day before your next box is scheduled to arrive.
The cost of your Butternut Box will depend on these considerations related to your dog's nutritional needs:
Activity level: sedentary, slightly active, hyper, etc.
Health conditions: for issues related to metabolic disorders, missing teeth, etc.
Snack intake: 5+ daily snacks, less than five daily snacks, none
Dietary restrictions: for allergies and other food sensitivities
No matter how many quality ingredients are used in these meals, every dog's tastes are different. If you have an active breed that requires a specialized diet, you could end up paying £50+ for food that your dog doesn't even enjoy! Luckily, DoNotPay has worked out a simple solution to prevent such charges.
Can Anyone Get a Butternut Box Free Trial?
If you're curious about Butternut Box, UK customers can access their free trial by following these steps:
Visit this page and answer a few questions about your dog.
Provide your postcode so that accurate shipping fees can be calculated.
Input the email that you want to be associated with your account.
After your account is automatically created, select the meals that you want to be included in your trial box.
Choose the day when you would like to receive your free trial box.
Skip Any Unwanted Charges From Butternut Box With DoNotPay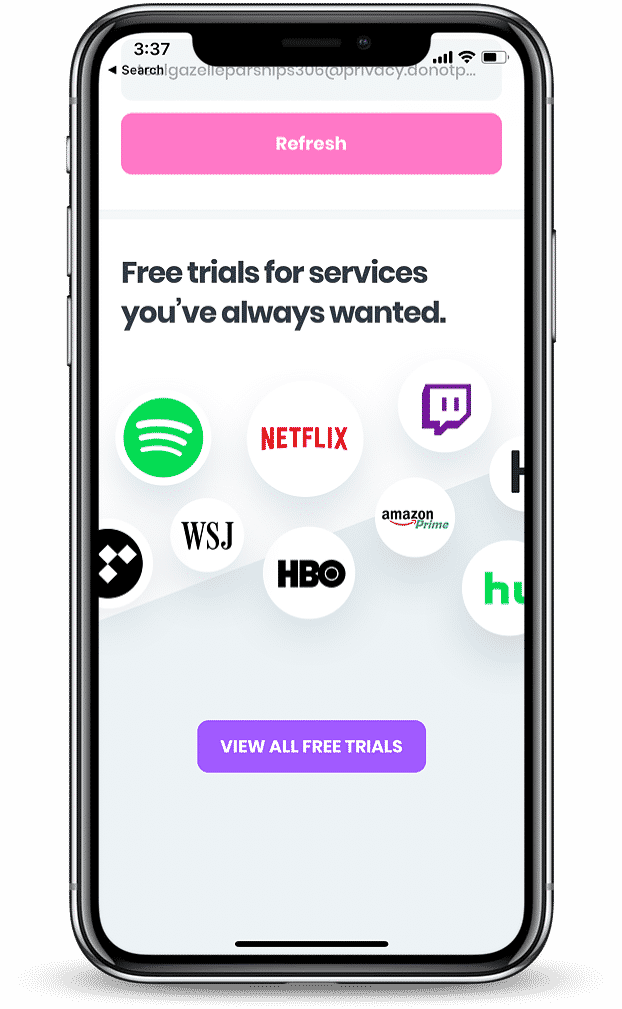 Even if you were satisfied with your , that doesn't mean that you're obligated to pay repeat subscription fees! You can cancel your subscription at any time during the trial period without penalty charges.
Of course, it's easy to forget about a free trial until it pops up on your next credit card statement. Companies can also sometimes be unclear about when the free trial actually ends, so you're not sure when to cancel. If you make a mistake, the company probably won't refund your subscription.
Your Butternut Box will renew itself at 11pm the day before your credit card is due to be charged. The company also says that it will remind you with a text or email. Still, these emails can be easily misplaced in a spam folder. If you have your phone set to filter messages from unknown senders, you may not receive those texts either!
Once a company has your credit card, it can potentially be charged for unwanted fees or become exposed in future data leaks. Fortunately, you can protect your sensitive financial information with a virtual credit card.
Like regular credit cards, a virtual credit card can be used to authenticate your identity and approve free trials. However, virtual credit cards can only process that initial charge.
They don't hold any actual money, so there's no risk of making accidental purchases.
Virtual credit cards will automatically expire when you use them, so it's impossible for the company to renew your subscription without your consent.
You can also generate multiple virtual credit cards to use on free trials from different companies!
To get started, go to the Free Trial Card section of your DoNotPay account. After you tell us the company name, we'll generate a virtual credit card that you can use immediately!
Get Additional Free Trials (And So Much More!) With DoNotPay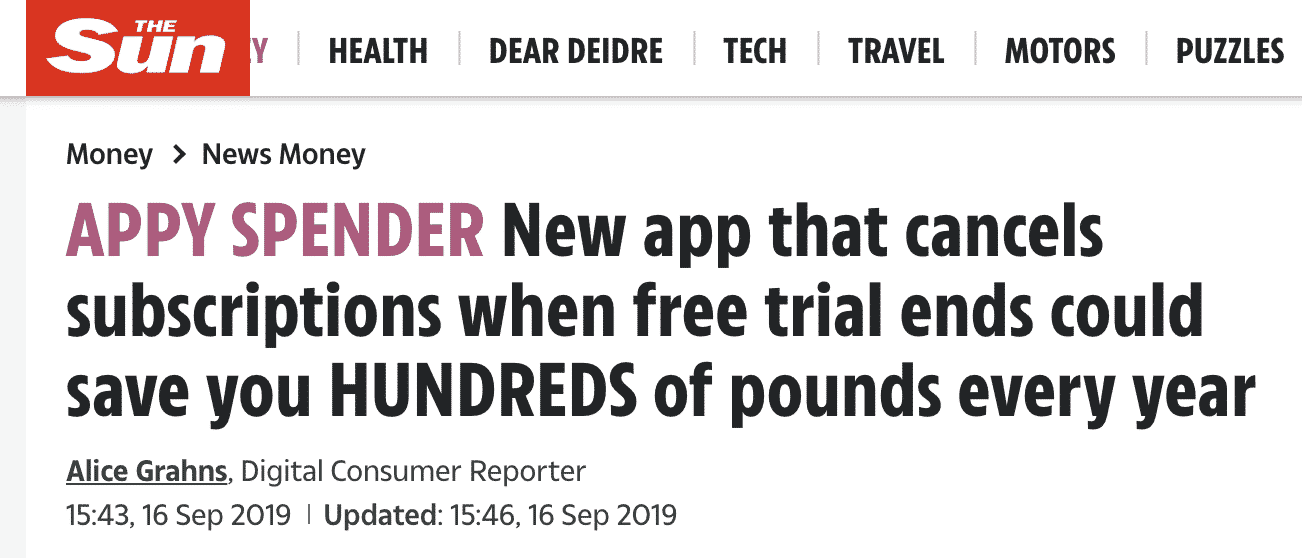 You can use a virtual credit card to enjoy a trial offer from any company, including:
DoNotPay also offers dependable solutions for other problems:
Log in to your DoNotPay account (or sign up in seconds!) to learn more.