Start Your BT Sport Free Trial on EE With a Virtual Credit Card
BT Sport on EE has access to a great deal of fantastic sporting events and competitions from all parts of the globe, and top-class football. The platform allows die-hard sports fans to watch UEFA Champions League, FA Cup, Bundesliga, and UEFA Europa League, to mention a few. With 4K quality and some of the best pundits the world over, BT Sport is second to none.
But what if you do not have sufficient funds to subscribe to their packages? Well, do not worry, because you can enjoy a three-month BT Sport free trial on EE. Read along to learn how to subscribe to the free trial and how DoNotPay can help.
How to Subscribe to BT Sport on EE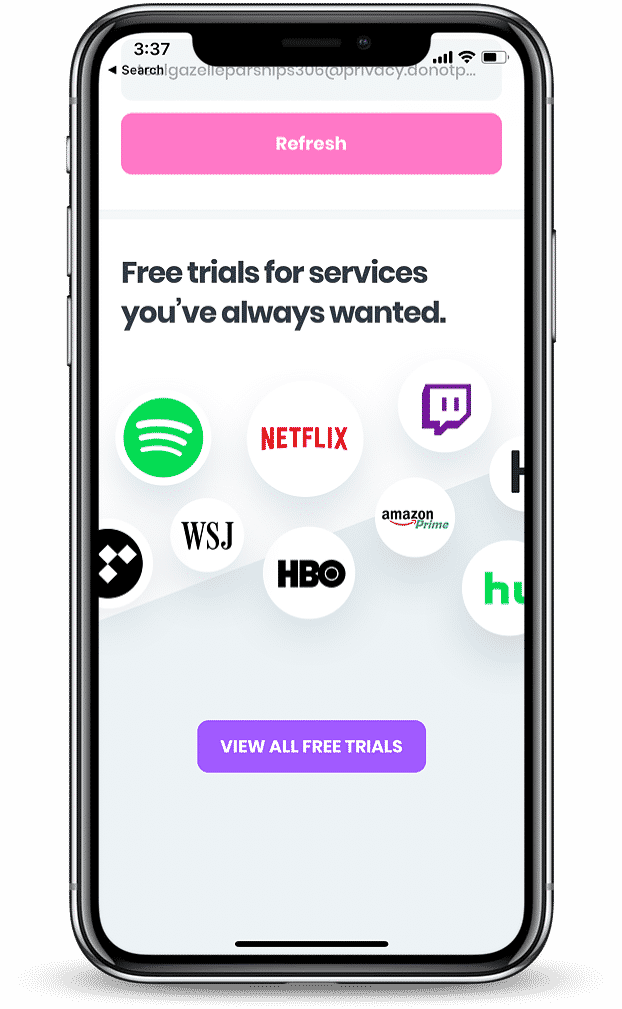 Subscribing to BT Sport is now easier than ever before. All you need to do is text SPORT to 150. You will get a confirmation reply that lets you know how much the different packages cost. For a front seat to all the action, please reply to the text to get a link that guides you through creating a BT ID.
To set up our BT Sport account on EE, follow these steps:
Click on the link that'll direct you to the webpage
Key in your mobile number and postcode that corresponds to your EE account
Provide your personal information, select a security question, and set up a BT ID email address.
Select Continue to see an overview of your personal information
You'll receive an activation request email. Select the Activate your BT ID now link.
Answer the security question you set up earlier on
Enter your BT email and password
You will receive a message confirming your BT ID
BT Sport Subscription Packages
If you are thinking of signing up for BT Sports, here is a list of the current packages for reference:
Package
Cost (2-year contract)
Inclusions
BT Sport + Broadband
£48.99 per month

£60.74 per month after the 2-year contract

4 BT Sport channels and BoxNation
Average speed of 10 Mbps

BT Sport + Broadband
£50.99 per month

£62.74 per month after the

2-year contract

4 BT Sport channels and BoxNation
Average speed of 50 Mbps

BT Sport + Fibre 2
£54.99 per month

£66.74 per month after the

2-year contract

4 BT Sport channels and BoxNation
Average speed of 67 Mbps
Does BT Sport on EE Offer a Free Trial?
BT Sport is not the cheapest sports platform out there. However, there is a way you can pay less for the subscriptions and sometimes even get access to the various packages for free.
You would be amazed to know that EE customers can get free access to the BT Sports app. This is through a three-month trial. To get the BT Sport free trial, just text SPORT to 150.
What Happens at the End of My Free Trial?
If you plan to continue with your BT Sport subscription on EE, remember to cancel your free trial on time. Your account will automatically renew into a paid subscription if you forget to cancel.
Most people may want to continue with their membership and thus have no problem getting into a paid subscription. However, if you did not enjoy BT Sport on EE, you may end up paying for it if you fail to cancel your free trial. Once you get charged, refunding your money becomes nearly impossible.
How to Cancel Your Free Trial
If you have been using the free trial version, you may get a text when your subscription is almost ending to let you know when your card will start being charged. Monthly payments will automatically be deducted from your credit card until you request to cancel your subscription. Please note that it is important to be alert because you may not get a reminder to cancel.
You can successfully cancel your BT Sport free trial on EE any time before the three months come to an end. All you have to do is text STOP SPORT to 150.
Avoid Automatic Renewal with the Help of DoNotPay

You can easily and efficiently avoid the automatic renewal of BT Sport on EE by using a virtual credit card instead of your real credit card. People are getting more accustomed to using virtual credit cards when carrying out their online transactions. There are many benefits to using virtual credit cards, such as:
A virtual credit card conceals your real bank details
A card number gets generated for each transaction you make
Virtual cards have no funds in them. This means it would be impossible for money to be deducted from your account when you forget to cancel your free trial.
Get Free Trials with DoNotPay
DoNotPay can help you get a BT Sport on EE free trial in three easy steps. All you have to do is:
Log in to DoNotPay and search for a free trial card. Enter the company you want to get the free trial for.
A virtual credit card will be automatically generated for that company.
Once you copy the card details as shown on your screen, you can sit back, relax, and enjoy.
DoNotPay Can Help You with Free Trials for Any Company
DoNotPay works for more than entertainment services, sports apps, and streaming. DoNotPay's virtual credit card service helps you enjoy no-risk free trials at any company. DoNotPay can also help you get the following free trials
What Else Does DoNotPay Offer?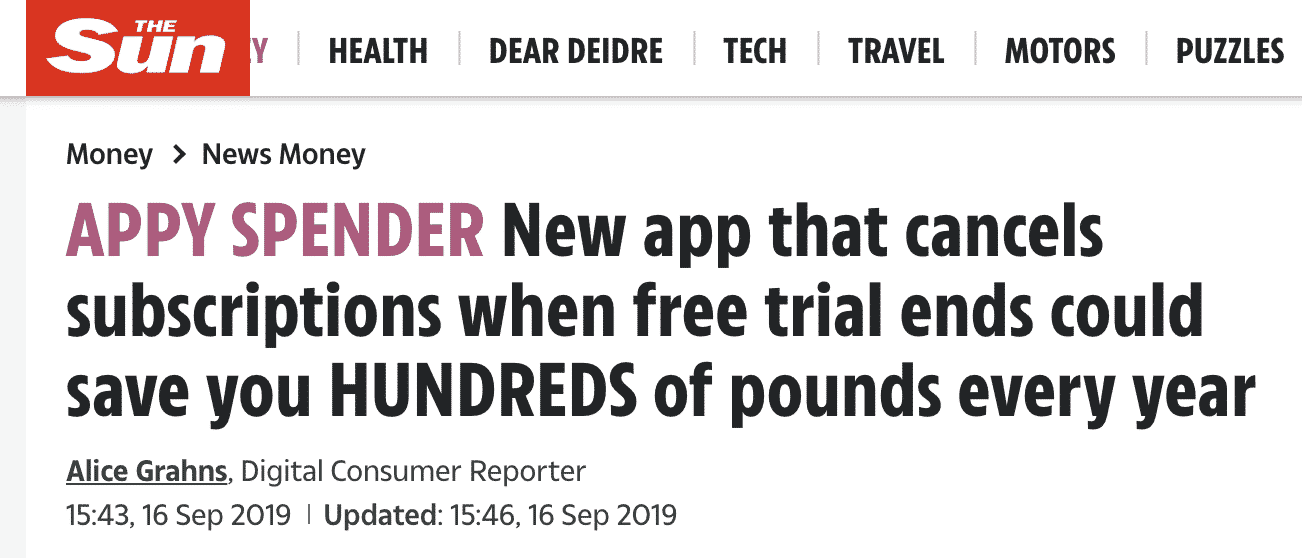 You can use any web browser to open DoNotPay. The platform has a ton of amazing features that you can use to:
And much more! Use DoNotPay to start a free trial for BT Sport on EE today.