Start Your BP Pulse Free Trial Risk-Free With a Virtual Credit Card

In 2015, 1.1% of vehicles purchased in the UK were pure or hybrid electric cars. At the end of 2021, the percentage was almost 11%. A contributing factor to the growth in electric vehicles has been an increasingly extensive network of charging stations. BP Pulse is the largest network with over 9,000 locations throughout the country.
British Petroleum (BP) acquired Chargemaster resulting in the BP Pulse network; however, it is not the only company offering charging networks. The National Trust continues to provide free charging stations at some of its properties. In fact, almost 6,000 of the 31,500 electric vehicle (EV) charging stations are free. BP Pulse offers a for anyone wanting to try its network of EV charging stations.
What Is a BP Pulse Free Trial Membership?
Anyone signing up for a BP Pulse (formerly Polar Plus) membership has the monthly membership fee after the account is opened. Members still pay for charging at whatever the current rate per kilowatt-hour is. At the end of three months, the monthly charge of £7.85 is billed to the payment method associated with your account.
What is Included in a Free Trial Membership?
For the monthly fee, members receive a card or fob that allows access to any BP Pulse EV charging station. The network supports three types of charging stations with different rates:
| | | | |
| --- | --- | --- | --- |
| Charging Station | Full Member Rate | Free Member Rate | Contactless/PAYG |
| bp pulse150 | £0.45/kWh | £0.57/kWh | £0.59/kWh |
| bp pulse50 | £0.43/kWh | £0.54/kWh | £0.56/kWh |
| bp pulse7 | £0.35/kWh | £0.43/kWh | £0.45/kWh |
The pulse150 station is the fastest charging model. The pulse7 requires seven to eight hours to charge an EV battery fully.
What Are the Membership's Terms and Conditions?
Membership is a month-to-month subscription that can be cancelled at any time. The free trial period begins when the access card is mailed to the address used when setting up the account. Replacement cards are available for £10.00 per card.
Consumers may cancel their membership by:
Mobile App - Select Cancel Subscription.
Phone - Call 0330 016 5126
Email - Send a message to heretohelp@bp.com
According to their website, the company will respond to requests within four days.
British Petroleum has the right to change rates at any time and without notice. They also have the right to collect any outstanding charges on an account after a request for cancellation is received.
How Can You Start a BP Pulse Free Trial Membership?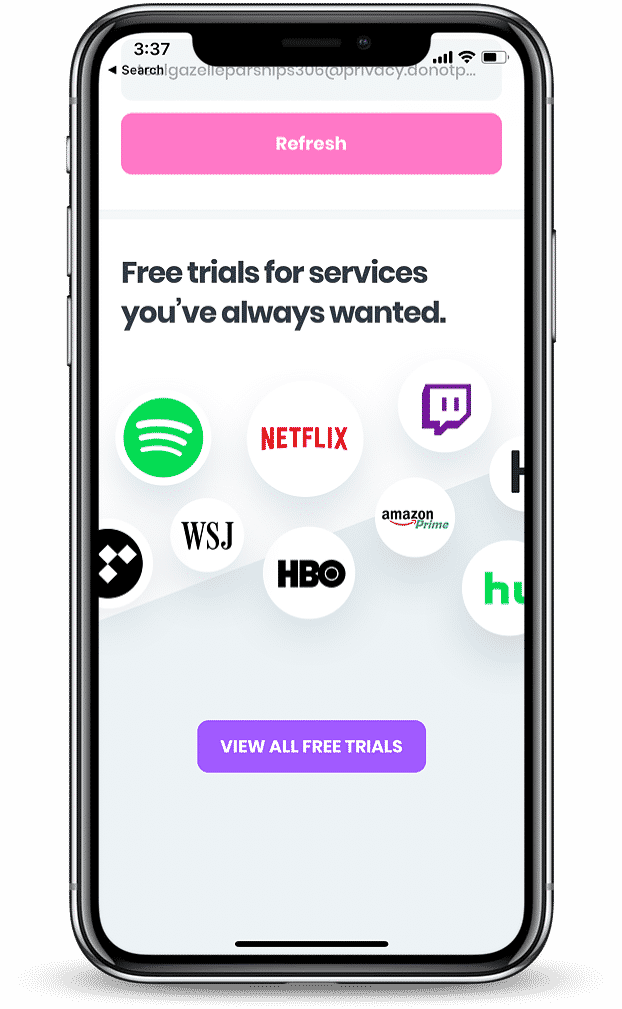 Drivers can only sign up for a free trial through the BP Pulse mobile app, available in both the App Store and Google Play. To start the free trial, you must provide a bank account for direct debiting. BP Pulse does not retain the payment information as all payments are processed by a third party.
Does BP Pulse Offer Other Charging Options?
The network offers three plans in addition to its month-to-month membership.
Free Membership. Consumers set up an account with an associated payment method. They pay a higher per kilowatt rate of £0.50 to £0.38
Contactless/PAYG. For drivers who want to pay as they go using Apple or Google Pay, the rates are £0.55/kWh to £0.40/kWh
Guest Charging. People who want to pay as they go without using a contactless method must sign in as a guest. The rates are the same as for the contactless payment method.
The higher the rate, the faster the EV station charges.
How Do You Cancel a BP Pulse Trial Membership with DoNotPay?
You can cancel a BP Pulse membership by phone, email, or the mobile app. However, the problem is remembering to cancel before the trial period ends. DoNotPay's online service can help you cancel subscription services before a trial period expires. The service can help you cancel almost anything. If you've been wanting to sign up for a free trial but were afraid you'd forget to cancel, DoNotPay can help end trial periods for services such as:
Using DoNotPay's virtual credit card process, you can provide a credit card number to initiate a free trial period; however, the first attempt to charge the card will be denied if you forget to let DoNotPay cancel it for you.
With DoNotPay's free virtual credit card, you can hold a reservation without having to pay a cancellation fee.
What Else Can DoNotPay Do?

A better question may be what can't DoNotPay do. Whether it is disputing a parking ticket or getting a refund, DoNotPay has an online service that can help. Just look at the following services DoNotPay provides help with:
With DoNotPay, you don't have to worry about the little things life sends your way.