Start Your ASDA Delivery Pass Free Trial With a Virtual Credit Card

Getting groceries and other goods delivered to your door has become a popular trend these days. If you have been wanting to try a delivery pass for ASDA, ASDA Direct and George clothing, you are in luck. DoNotPay can help.
DoNotPay offers you a virtual credit card to help you get the trials you want without giving out a lot of personal information to a variety of companies and worrying about data breaches. You can sign up for a trial of an ASDA Delivery Pass and other free trials such as Sky Cinema, PowerPoint Office, and Slimming World Online.
Does ASDA Normally Offer Free Trials of Its Delivery Pass?
ASDA's Delivery Pass is a good deal if you shop there often and want delivery service. But ASDA is not currently offering free trials for its Delivery Pass. It should! It is an enticing way to get customers to sign up for one of its Delivery Pass options.
Shoppers can get delivery from the store without a Delivery Pass. Fees customarily range between £1-£7 depending on the size of your order. For orders less than £40, you will be charged an extra basket fee of £3.
ASDA's Delivery Pass is worth the monthly cost for many customers. To qualify you must have an ASDA Groceries account. For the £6 per month fee, you can:
Use a recurring slot every week
Book a next-day delivery
Get priority access to time slots vital for the holidays
You are limited to one delivery per day, and you must spend a minimum of £40 per delivery. And you get a savings guarantee. If the Delivery Pass does not save you money, you will get the difference in an ASDA eVoucher.
What Are Your Payment Options?
ASDA accepts:
MasterCard
Maestro
Delta
Visa Debit
American Express
PayPal
eVouchers
ASDA gift cards
The day prior to your delivery, the amount of your purchase will be pending in your account, but funds will not actually leave until after a successful delivery.
ASDA Offers Other Delivery Passes as Well
If you believe you would be happy with deliveries only midweek–Tuesdays, Wednesdays and Thursdays, your pass you can sign up for a Midweek Delivery Pass for less. If you want unlimited delivery options, you may wish to sign up for the Anytime Pass for just £8 per month or sign up for a six-month or annual option for less.
You can purchase the following Delivery Passes:
| | | |
| --- | --- | --- |
| Type of Delivery Passes | Payment | Cost |
| Anytime Delivery Pass | Monthly Payment | £6.00 |
| Anytime Delivery Pass | One-off Payment | £72.00 |
| Midweek Delivery Pass | One-off Payment | £35.00 |
How to Get an ASDA Delivery Pass on Your Own
Visit the ASDA Groceries website where you will find all the delivery pass options. Remember, you must have an ASDA Groceries account to receive one of the Delivery Pass options. To receive your groceries account, you have probably provided a lot of personal data to ASDA already. You may need to provide some additional data to sign up for a delivery pass.
DoNotPay Can Help You Avoid an Automatic Renewal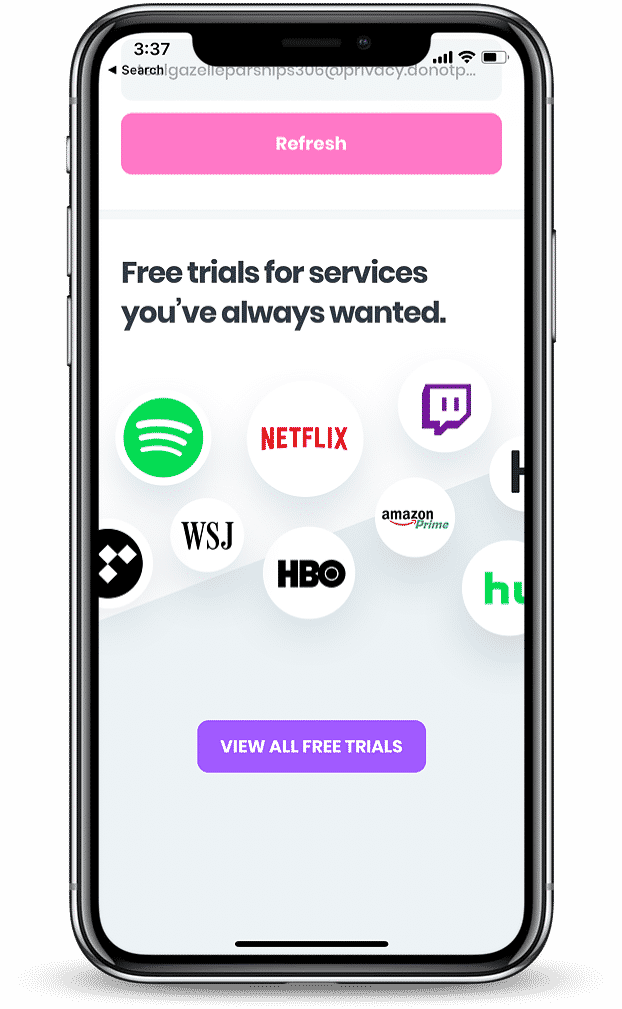 Be aware that when you sign up for any of ASDA's delivery pass options, you are placed on an automatic renewal system. This benefits ASDA because, unless you cancel your pass, your delivery pass continues to renew, and they continue to make money whether you use the service or not.
DoNotPay can counteract that automatic renewal for you through its virtual credit card. How? You are able to put a maximum charge limit so you can't be charged automatically for services you don't plan to continue using. When it comes time to renew the subscription or membership, the card is inactive and there are no funds available.
Why Is Using DoNotPay's Virtual Credit Card so Easy?
When you sign up for a DoNotPay virtual credit card, you receive a random card number. It is only used that one time and then is deactivated. Plus, you do not need to provide a lot of personal information when using your DoNotPay virtual credit card.
DoNotPay Is Not Limited to Helping You With an ASDA Delivery Pass
As mentioned in our introduction, DoNotPay's free virtual credit card can help you get your ASDA Delivery Pass and many other free trials. More examples include:
What Else Can DoNotPay Do for You?

DoNotPay has too many features to list here. But some other functions include:
Have a look around the DoNotPay website and see all the things it can help you and your family with all for one low monthly fee. Put DoNotPay to work for you today.