How To Request an ArcheAge Unchained Refund
ArcheAge Unchained is a newer version of the ArcheAge game. ArcheAge Unchained was announced in August 2019 and released two months later. Gamers around the world were excited about seeing the ArcheAge world in a new light. Although 65% of Steam reviews are positive, there are many users calling ArchAge "a dead game". If you were also disappointed with your purchase of this hyped MMO game and would like to get a refund, you're in the right realm!
What Is the ArcheAge Unchained Refund Policy?

ArcheAge Unchained's website gives little to no information about their refund policy. The game was launched by Trion Worlds on Steam and Glyph. That's where our quest for your refund begins.
Trion Worlds Terms of Use
Trion Worlds states in their Terms of Use that if you purchased a game and started playing it, it is non-refundable. They go on to say that all subscription fees, virtual items, and game cards are not refundable.
Steam Refund Policy
If you bought ArcheAge Unchained through Steam, you should be familiar with their rules on refunds.
You qualify for a refund on Steam if:
You request a refund within two to 14 days of the purchase
You don't have more than two hours of playtime
If you're an avid gamer, you might be interested to know more about requesting other refunds on Steam, such as gifts, DLC, and pre-purchased items.
Steam usually processes refund requests within 24 hours. Your money should appear in your bank account in seven to ten days. If this is not the case, you can contact Steam customer support by dialing 425-889-9642.
Glyph Refund Policy
Since Glyph is a gaming platform launched by Trion Worlds, it comes as no surprise that they have a strict no-refunds policy. This includes any games, pre-orders, and DLC.
How Can I Get an ArcheAge Unchained Refund?
Getting an ArcheAge Unchained refund seems almost impossible, but we'll cover all the bases. When all else fails, DoNotPay is the safest and fastest route to getting your money back.
These are all the possible ways you can obtain an ArcheAge Unchained refund:
| | |
| --- | --- |
| Can You Request a Refund Via | Yes/No |
| DoNotPay | Yes |
| Email | No |
| Phone | No |
| Letter | No |
| Website | Sometimes |
| In Person | No |
| Glyph | No |
| Steam | Yes |
Request an ArcheAge Unchained Refund Through the Website
ArcheAge Unchained doesn't have a refund request form on its website, but there is a Purchase issue form you can send to the customer support team.
One Reddit user tried requesting a refund through the ArcheAge Unchained website, but he complained that it was pending for days and that he never got a response.
Follow these steps to give the online form a try:
Go to the

ArcheAge Unchained website

Click on

Support

in the top right corner

Scroll down and select

ArcheAge Unchained

Tap on

Submit a request

on the right side of your screen

Type in your email address

Choose

Purchase Issues

under the ArcheAge Support category

Select the server you play on

Write down your Character Name

Type

Refund request

under Subject

Fill in the Description

with your message

Attach any files you may have

Hit

Submit
Make sure to mention as many details as you can in the Description box to build your case. Here are some tips on what you should do:
State the reasons why you want to get a refund

Quote their refund policy if you haven't played the game at all (as it says it's not refundable if you played it)

Attach screenshots as proof
Requesting an ArcheAge Unchained Refund Through Steam
Steam is more clear and generous than Glyph and the ArcheAge Unchained website when it comes to refunds.
If Steam is your platform of choice, do the following to demand a refund:
Go to the

Steam Help Page

Sign in

Scroll down and click on

Purchases

under

What do you need help with?

Find

ArcheAge Unchained

in the list and click on it

Select the reason for your refund request

Click on

I'd like to request a refund

Fill out the form

Choose your payment method

Tap on

Submit
After sending the refund request, you should get an email from Steam to confirm they have received your request.
Complete Your Refund Quest With DoNotPay

It may seem futile to try and get a refund for a game whose developer claims is not refundable. It can also get confusing when a gaming platform—Steam, for example—and the publisher have different refund policies.
What few people know is that the Fair Credit Billing Act was introduced to protect consumers such as yourself. It proposes that you can dispute any charge over $50 with your bank, as long as you do it within 60 days of the purchase.
DoNotPay makes the bothersome process of getting a refund and chargeback easy—you can complete it in just a few clicks:
Access DoNotPay from your

Click on the

File a Chargeback

option

Enter your bank details

Type in

Trion Worlds

when asked about the merchant

Answer a few questions and tap on

Submit
We've got it covered from here! We can contact both the merchant and the bank, providing all the necessary information and proof, such as the Visa or Mastercard codes, as requested by the Fair Credit Billing Act. DoNotPay will build your case and give you what's rightfully yours.
Trion Worlds Still Refuses To Pay Up? DoNotPay Can Help You Take Them to Court!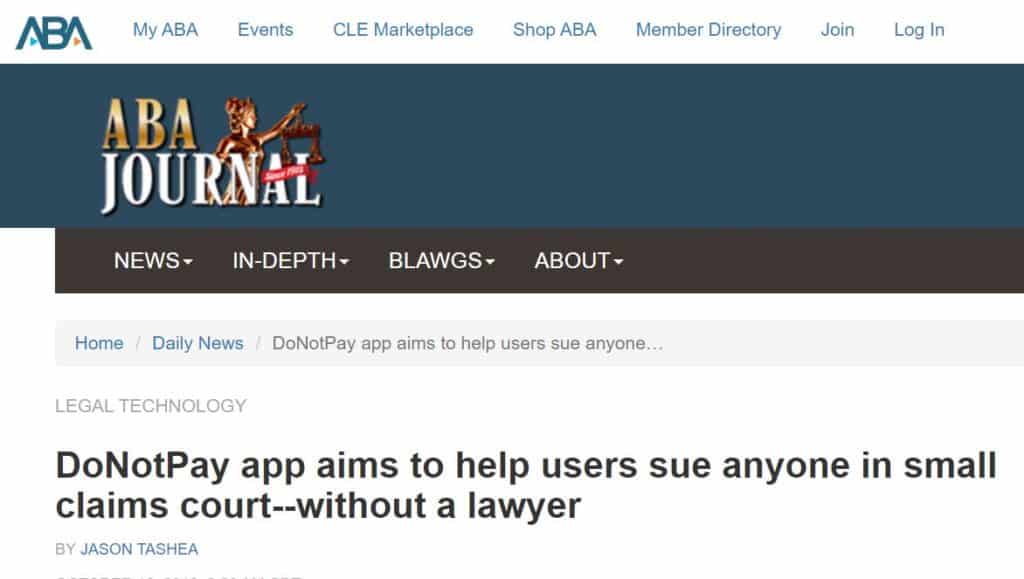 If Trion Worlds denies your request for an ArcheAge Unchained refund, you can sue them in small claims court. DoNotPay will assist you through the whole legal process. Here's what we can help you with:
Writing a demand letter

Filling out court forms and other paperwork

Filing your complaint

Serving Trion Worlds

Drafting a court statement
Do You Need Help With Other Online Games and Gaming Platforms? We've Got Your Back!
Aside from securing your ArcheAge Unchained refund, DoNotPay can also solve problems with other games or gaming platforms such as:
DoNotPay Has More Cards To Play!

Now that we have your gaming issues sorted out, we can focus on fighting bureaucracy. Give DoNotPay a go with solving various problems, ranging from canceling Peloton and getting a Windows 10 free trial to suing United Airlines.
You can access DoNotPay via any . No cheat codes required! With the help of DoNotPay, you can also:
Appeal your speeding tickets

Dispute your traffic tickets