Sign Up for a Minecraft Free Trial Without Divulging Your Payment Info
Developed by Mojang Studios in 2011, Minecraft is an open-world, sandbox type of video game that's also the best-selling video game of all time. In it, players traverse through an infinite 3D terrain where they can build structures, extract materials, and craft various items out of blocks.
With sky-high figures of more than 200 million sold copies and 126 million active players, Minecraft has cemented its cult status on the global gaming scene.
What You Need to Know About
the Minecraft Trial Version
Here is what you need to know about the free trials for the two main Minecraft video game editions and the Realms subscription service:
Minecraft Bedrock Free Trial

Minecraft Java Free Trial

Minecraft Realms Free Trial
Minecraft Bedrock Edition Game
Bedrock refers to a group of Minecraft editions tailored to a number of different platforms. The Bedrock Edition differs from Java Edition in a multitude of ways, including an official add-on system, saturated graphics, a diverse terrain, and some other exclusive items.
The Minecraft free trial for the Bedrock Edition (demo version) is available on Vita, Android, Windows 10, PlayStation 4, and PlayStation 3. There is a time limit depending on the device in use.
No payment information is required to download the free trial.
Minecraft Java Free Trial
Minecraft Java is the original version of the game and is sold directly through Mojang, as opposed to Bedrock, which is sold through third-party platforms.
This version of Minecraft Java Edition demo lasts five in-game days or about 100 minutes. You'll need an Internet connection the first time you launch the game, but after that, you can play offline without any issues.
The demo version is always set to survival mode and limits the player's time to interact with the game world.
No credit card information is required to play the demo.
Minecraft Realms Free Trial
Minecraft Realms is a subscription-based online gaming service. It allows users to play Minecraft online with up to ten people on their personal servers.
There is a 30-day free trial of Minecraft Realms if you select a 10-user subscription. The free trial will automatically renew into a paid subscription unless you cancel it beforehand.
Find out here how to easily cancel your Minecraft Realms subscription.
How to
Download the Minecraft Free Trial
Find out below how you can try different Minecraft demo versions:
Minecraft Bedrock

Minecraft Java

Minecraft Realms
How to Try Out Minecraft Bedrock Edition
To try one of the Minecraft Bedrock editions, follow these simple steps:
Go to the

Minecraft Free Trial page

Select the icon for the device you want to play the demo on—Windows, Android, or PlayStation

Follow the free demo installation instructions
How to Try Out Minecraft Java Edition
If the Minecraft Java Edition tickles your fancy, you can try it out for free by doing the following:
Open the

Minecraft Free Trial page

Scroll down to the Minecraft: Java Edition Free Trial section

Select the icon for the device you want to play the demo on—Windows, Mac, or Linux

Follow the installation instructions as prompted
How to Try Out Minecraft Realms
To try out Minecraft Realms, make sure that you:
Go to

Minecraft Realms Plus

Select the platform you want to install Realms on

Follow the instructions as prompted
Does the Minecraft Free Trial Version Automatically Turn Into a Paid Subscription?

No, the Minecraft Bedrock and Java free trial versions will not automatically renew into a paid subscription or game purchase.
How to secure a refund for your Minecraft purchase or subscription can vary significantly, depending on the game's edition and the platform you used. Learn how to request your money back from Minecraft with the help of DoNotPay.
How Much Does Minecraft Cost?
Minecraft game prices will vary considerably, depending on the type of game, your country, and the platform you purchase it on. You can check the exact price for specific products by going to the Minecraft Marketplace and exploring the games you're interested in.
Minecraft Realms (Java Edition) subscription costs are more straightforward. The price will depend on the plan you select:
| | |
| --- | --- |
| Plan | Price |
| Monthly recurring plan | $7.19 |
| One time charge (30 days) | $9.99 |
| One time charge (90 days) | $26.99 |
| One time charge (180 days) | $47.99 |
Issues With Mojang? DoNotPay Can Support You Through the Legal Process

If Mojang breached your consumer rights, you should consider starting a lawsuit against the company in small claims court. With DoNotPay, you don't need to hire a lawyer or have any kind of fluency in legalese yourself.
Our award-winning app relies on artificial intelligence to support you through the small claims court process. It will help you prepare the necessary legal forms and optimal argumentation, ensuring that you protect your consumer rights and secure compensation for your troubles.
Stave Off Undesired Subscription Fees With DoNotPay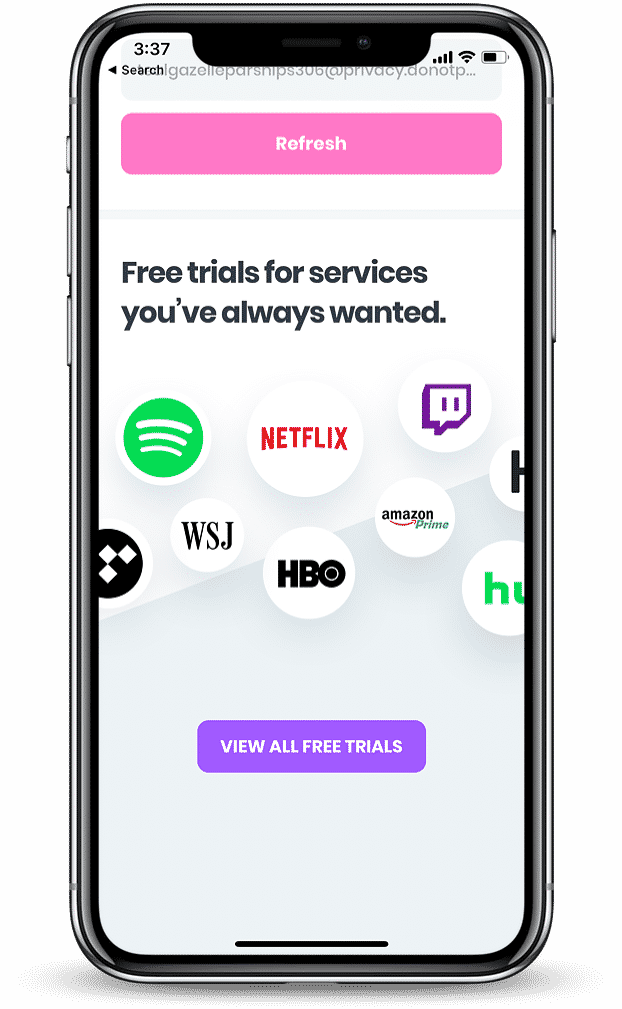 You never want to spend your money unwillingly or unconsciously, particularly when finances are a bit tight. But that's exactly what happens when we forget to cancel a free trial that automatically renewed into a pricy subscription. A poll by CreditCards.com showed that 48% of surveyed participants received an unwanted subscription fee after they signed up to try a service for free because it became a paid subscription without their knowledge.
DoNotPay's Free Trial Card puts an end to this problem once and for all.
Our card produces a 16-digit, temporary credit card number that isn't connected to your bank account or another funding source. This means that you can enter the card's details during the sign-up process and avoid giving your real payment information at the same time.
In other words, our virtual credit card allows you to try out online services 100% risk-free.
To summarize, our Free Trial Card:
Generates one-off credit card details

Is not connected to any funding source

Gets blocked on subscription pages

Gets approved on free trial pages
In combination with the Free Trial Card, you can also use a random email address provided by DoNotPay to be used for the free trial sign-up. By doing so, you'll avoid giving out your real email address and keep your main inbox delightfully spam-free. The company whose free trial you just started will not be able to reach you with their bothersome marketing emails. Most firms even track their subscribers' locations and use their personal information to generate further sales leads.
You can use DoNotPay's virtual credit card generator to quickly create a new credit card you can use once and forget about those pesky unwanted charges.
DoNotPay Can Fix an Array of Other Issues for You

Technology has made our lives infinitely easier, but it sometimes creates more issues and challenges than we bargained for. Luckily, we've automated processes that get such tedious and menial tasks out of your way in a few minutes.
With the assistance of DoNotPay, you can learn how to deal with Mojang's customer service, cancel World of Warcraft, and much, much more.
Open DoNotPay from your and get help with:
Disputing traffic tickets

Fighting speeding tickets