How to Get an AO Refund the Easy Way
Being one of the largest retailers of electrical in the UK, it is likely that you have interacted with the AO's platform before. The online shopping site makes it extremely easy and convenient to get products right from the comfort of your home.
So what happens when you buy something accidentally, or you receive a defective product? Or worse yet, you don't receive a product at all? Does this mean you've lost your hard-earned quid? Well, not quite. Thanks to chargebacks, you can get a reversal on your credit card payment directly from the bank. Therefore, even if the seller refuses to make the refund, you can claim it through the bank. The bank will then contact your merchant and seek approval for the refund on your behalf.
However, the process of getting an AO refund isn't the easiest. You have to fill out return forms, talk to customer service agents, and endure a long wait before getting feedback. If you don't know where to begin, DoNotPay can help. Once you sign up on our platform, we shall take over and do everything on your behalf, ensuring that you ultimately get your money back. Let's see how.
How to Get an AO Retail Refund on Your Own

Provided that you've not used the product and that you return it to AO in its original packaging, you should be able to get a full refund. If you have already used the product, you can still get a refund of up to 50% of the item's original cost. You can return the item in 3 ways:
Website
If you ordered through the AO website, you can cancel your order or return an item through their website by following the steps below:
Visit the AO website and log in to your account
Navigate to 'My account' and choose return order
Fill in the return order form and wait for AO to contact you
If you don't have an account, you can sign up to the website using the same email address you used when placing the order. Then fill out the form that pops up and wait.
In-Person
This applies more so to smaller items. You can return them by simply dropping them off at one of AO's drop-at-shop locations. You can also have them collect it from your home.
To do this:
Start by registering your return and select which store you'd like to drop off the item
AO will email you a label. Print it out and attach it to the product before dropping it off. Alternatively, they might send you a QR code which will be scanned at the store as you drop off the item
Once your item has been packaged and dropped off, you can sit back and wait for your refund. This should take about 14 days.
If the item is bulky or large, AO drivers should come and pick it up for free.
Phone
If you are returning the product because it's faulty, you'd be better off calling the AO customer service line at 0161 470 1100. They should then issue you a specific authorization number and guide you appropriately on what to do to get your refund. Alternatively, you can send them an email. While this might take longer, an agent should get in touch soon.
| | |
| --- | --- |
| Can You Request a Refund Via | Yes/No |
| DoNotPay | Yes |
| Email | No |
| Phone | Yes |
| Letter | No |
| Website | Yes |
| In-Person | Yes |
AO Refund Policy
The AO refund policy varies with the nature of your return. Here are the most common instances:
If the product is unused – you can return it within 100 days and get a full refund
If the product is used or installed – you can still return it, but you'll get a partial refund of up to 50% of the product's initial cost. You'll need to return it within 14 days
If the product is faulty – you need to report the fault first by contacting AO, and they will guide you through the process. You'll need to describe the problem in detail, so they can work out an appropriate solution
If you are returning gardening products – they'll need to be boxed up before returning. Make sure you remove any batteries before sending the item back
If you are returning bundles – all items in the bundle should be included for you to get a full refund.
How Long Will It Take to Receive an AO Refund
According to the AO website, if you've returned the product within the specified window above, you should receive your refund within 14 days after returning. However, this is not always the case. In fact, some users report waiting up to 3 weeks for their refund. This mostly depends on why you are returning the product. If it is unused and in perfect condition, you should get a refund relatively faster than if the product was faulty or used. It is also important that you follow all the required steps, fill out all the forms and label the product you are returning for your request to go smoothly.
If you are having trouble doing so, it might be best that you leave it to the professionals. At DoNotPay, we will happily intercede on your behalf. We will take it up with the merchant and ensure you get your refund at the end of it.
Issues You Might Encounter When You Request an AO Refund
As per reviews by customers, here are some issues you might encounter when you try to get a refund on your own.
You might get a partial refund for defective packages
It might take longer to get the item approved for the refund to happen. The manufacturer has to prove that the defect exists.
You might have to speak to multiple customer service agents over lengthy periods. Or endure long call wait times
You might be redirected to the manufacturer, who might not respond
How to Get an AO Refund With DoNotPay
It doesn't matter if the product was faulty, mismatched, or you just weren't satisfied with what you got; you have a right to return it and get back your money's worth. However, sometimes it might take longer than expected to get a refund for your return. Other times, the company will take painfully long to process your request. You might have to speak to multiple customer service agents, and even then, your refund might still never come.
With DoNotPay, this process doesn't have to be hard. Our chargeback system is specially designed to help you get your refund the easiest way possible. It is fast, proven successful, and using it only falls into three steps.
All you have to do is:
Find the Chargeback Instantly product on DoNotPay. 
Tell us which credit card (or ACH transfer) the payment was on, and enter the name of your bank and the merchant. 
Select the reason for your chargeback, and provide relevant details, including the charge amount, the charge date, a description of the payment, and any files you can upload as evidence. 
Once you complete the above steps, you can relax and wait. You should receive an email from our team in no time confirming that your refund has been approved.
With DoNotPay You Can Get Refunds From Any Company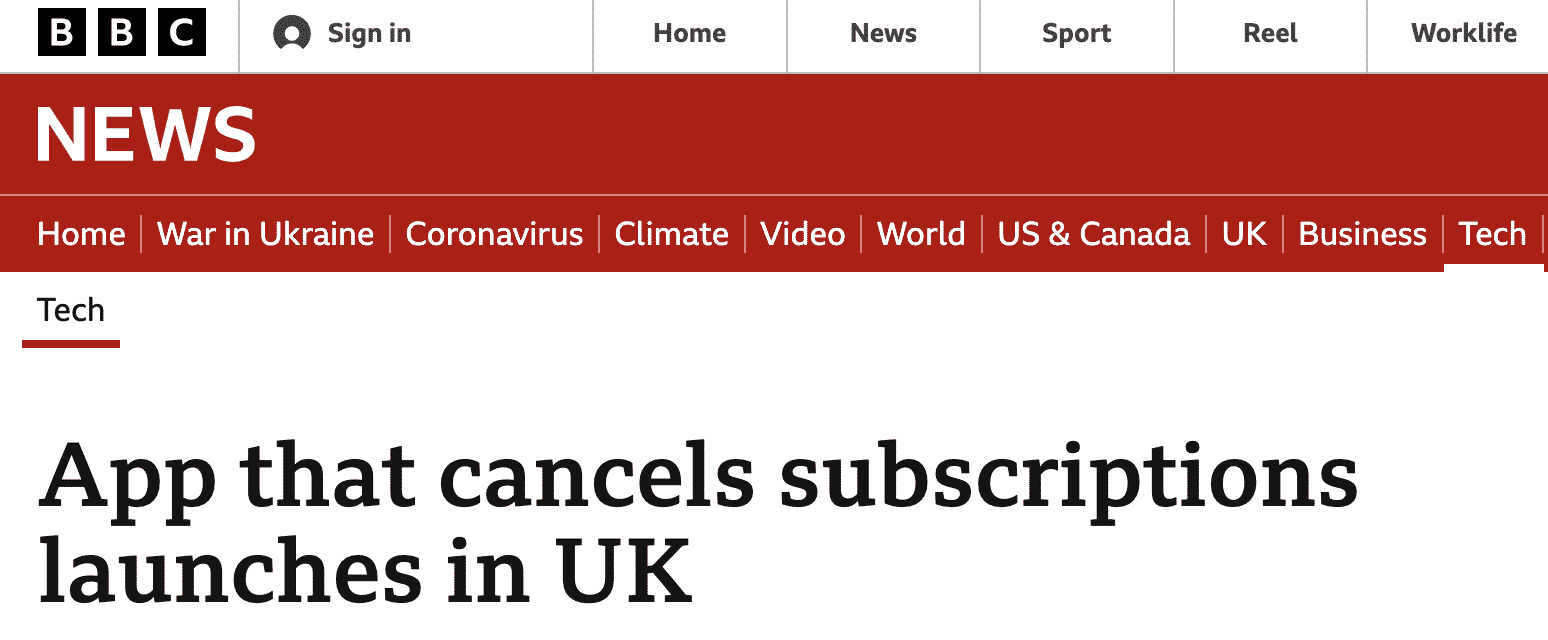 It is not just AO. DoNotPay can help you get a refund from any other major and minor company, including:
What Else Can DoNotPay Do?
At DoNotPay, we can help with much more than chargebacks. Our services extend to helping with most other online application processes you might be dealing with.
We can help:
And there you have it! And that is just a taste of what DoNotPay can do. With DoNotPay, you never have to struggle with anything. Simply sign up with us and let us help you with your struggles.