Contacting Zara Customer Service Made Easy
You can reach Zara's customer support people at 1-855 635 9272. As Zara is at the top of its game, serving millions, they can be hard to reach. DoNotPay will contact the support team's hotline for you. It will then notify you when it's got a human agent on the line. Access DoNotPay through any web browser. Otherwise, here are a few tips that you might use when you want to reach Zara USA's customer support.
The Zara customer support hotline

Most customers prefer talking to an actual representative rather than contacting a company by email. A solution can usually be reached faster over the phone. 
Zara USA's representatives will only answer calls from Monday to Friday, from 8:30 in the morning until 7:30 in the evening, Eastern Standard Time. They also work on Saturdays from 10:00 in the morning until 4:00 in the afternoon, still Eastern Standard Time. The best number to call them at is 1-855 635 9272. This number is toll-free.
Apart from this hotline, you can contact the customer service team at 1-888-501-2708. This line is also toll-free, and there is no best time of day to make a call. There are a couple of other numbers to reach Zara, but they connect directly to the corporate office. You can try 1-212-355-1415. The schedule for this number is regular business hours, 9 to 5 EST, but this number is not really meant for customer service. However, if customer service hasn't been able to offer any solutions, at least you can give it a try.
Learn how to skip the phone queue for ANY company in 45 seconds:
Toll-Free Customer Service Number
Corporate Office Number
Corporate Office Tax

1-855 635 9272

1-888 501 2708

1-212 355 1415

1-212 754 1128
DoNotPay can help you contact support without wasting time. Access DoNotPay through any web browser.
Zara customer support hotline

According to the website, Zara recommends chatting with a live representative instead of sending an email to avoid waiting extended periods for a reply. You can try to contact Zara at contact.ww@zara.com or contact@zara.com.
Zara is originally from Spain. It is one of the most famous brands in the fashion industry, as it caters to people of all income levels.  Zara's goal from the beginning has been to offer quality clothing at a low cost. The company now belongs to Inditex, which is one of the largest players in the global distribution industry.
Given the size of the company, providing effective customer support can be tricky. They need to serve a huge number of people. These are the most frequently asked about topics on their website:
Accounts and purchasing

Product details

Gift cards

Gift receipts

Payment

Shipping

Exchanges and returns

Store locations and employment
Zara has set up multiple ways for customers to reach them. They have different websites for each country in which they operate.
Access DoNotPay through any web browser.
Zara customer service prompt help

If you are wondering if there is a way to get the solution to your problems without talking with a live representative of the company, here's a step-by-step guide to navigating the Zara website. There is also info on Zara's official social media accounts and their customer service accounts on Facebook and Twitter.
Go to the Zara webpage. 

In the top right of the page, adjacent to the login button, there is a "Help" link. Click it. 

The webpage reads "Help" and lists eight topics for which customers usually ask for help. Click the button that your problem is related to.

There will be another set of icons that detail the actions needed to resolve your issue.

At the very bottom of the article, there is a "Contact Customer Service" link. Click the link if you need further assistance. 

The webpage reads "Customer Service," and there are three options to choose from.

The first option is the live chat function offered 24 hours a day, seven days a week. Just click the word "Access."

Provide the information asked of you by the representative so they can help you to the best of their abilities.

The next option is the phone hotline. We detailed how to use this above.

The final option is to go to Zara's social media accounts. Their Facebook and Twitter accounts are explicitly meant for customer service. 
Under "follow us" at the bottom of the page, they have links to their other social media accounts. You can find Zara on Facebook, Twitter, Pinterest, and YouTube.  

The "Help" and "Contact us" links can be found at the bottom right of the page after clicking "+ info."
Avoid wasting time dealing with customer service bots, use DoNotPay to help you get the support you need. Access DoNotPay through any web browser.
Zara USA and main headquarters 

There are over 345 Zara stores all over America. Worldwide, the number is 2,251. Zara's general headquarters are in Spain. Zara USA, however, is located in the Big Apple, New York City. Here are their locations.
United States
USA Headquarters
Suite 400, 500 Fifth Avenue
10110, New York, NY
United States
Spain
World Headquarters
Edificio Inditex, Av. Diputación s/n 
15143 - Arteixo
A Coruña - Spain
Mailing your issue in by snail mail is optional, but it is definitely not the fastest way. All information submitted will go to Zara's customer service team to be reviewed. They discourage the following content from being sent to them by mail:
Sensitive data including passwords, PINs and CVVs of debit and credit cards, information about your health, or other personal details 

Use of language that is offensive, inappropriate, or violent

Violations of intellectual property rights or copyrights

Topics unrelated to the company and its products

Promotions or advertisements

Third-party information that you do not have the authority to disclose

Anything illegal
If you intend to file a lawsuit against Zara,  you can send a demand letter or serve court documents to the main address.
The executive team of Inditex
Chief Executive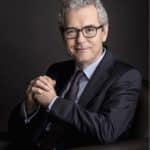 Pablo Isla
Executive Chairman and Chief Operating Officer
Edificio Inditex, Av. Diputación s/n 
15143 - Arteixo
A Coruña - Spain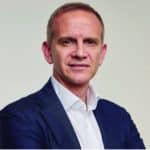 Carlos Crespo González
Chief Executive Officer
Edificio Inditex, Av. Diputación s/n 
15143 - Arteixo
A Coruña - Spain
Are you having some trouble with customer service? Try DoNotPay for better support. Access DoNotPay through any web browser.
Can I sue Zara or Inditex in small claims court if I feel I've been wronged?
If Zara refuses to issue a refund and you feel you've been wronged, you can probably sue them in small claims court. DoNotPay can help you see the process through. Here's how. These are the basic steps:
DoNotPay can generate a

demand letter

that you must send to Zara or Inditex before you sue them.

If they don't respond, you will have to

fill out the court forms

. DoNotPay will help you with the forms and provide enough copies.

You will then officially

file a complaint

. DoNotPay can guide you through the process.

You will then

serve Zara

—announce to them that you are suing them. 

Finally,

show up in court

! DoNotPay will give you a script you can use to present your case.
If you want to take Zara to a small claims court, make it easy with the DoNotPay web app available in any web browser.
Reasons for reaching customer support 
Availability of a product:

Customers often call customer service about specific products and their availability in nearby stores.

Gifts

: Some customers have given Zara products as gifts to their family and friends. One reason to call is for info on returning these gifts due to errors in size or preference.

Methods of payment

: Online, almost every method of payment is acceptable. Just check the website for details. Customers sometimes try to test these limitations or errors occur when they input their information.

Shipping

: Some customers are not satisfied with how the item was delivered to them. They may also be upset about the time it took to get there. 
Skip the long phone queues with the help of DoNotPay! Access DoNotPay through any web browser.
Check the comment section for help
If you require additional assistance, the comment section below is available for you to post your issue. Other readers may have had the same problem as you. Why not help each other out? You can either ask a question, find info that others have already posted or offer help to someone else.
Enjoy Services Worry-Free With DoNotPay
Do you want to try out a new service but are worried about being charged if you forget to cancel it before it ends?
With DoNotPay, you can sign up for free trials without worrying about auto-charges. Our virtual credit card makes sure you enjoy your trial run of the service and prevents any company from taking money out of your real account.
This free-trial card also protects you from email spam because it generates an alternate email address for the free trial sign up.
If you want to keep your phone number private and deter robocallers and text spammers, use DoNotPay's Burner Phone feature when subscribing to services.
In case the company does charge you, initiate a chargeback on your credit card transactions instantly with our app.
Discover DoNotPay's Amazing Features
DoNotPay is a virtual lawyer app that can take over annoying bureaucratic tasks from you. 
We can cover anything you may need help with—dealing with customer service reps, booking appointments with the DMV, securing refunds and compensation from airlines, disputing your parking tickets, or getting you an extension on bill payments.
Our app can help you draft any legal document in minutes or access public records from state and federal databases.
DoNotPay can help you skip the phone queue at 10,000+ companies
Have you been having issues with other companies too? DoNotPay will help you get in touch with practically every major company out there, no matter what field it is in. The list is exhaustive and ever-expanding. Below is a list of articles on how to use DoNotPay to contact a few leading companies. Even if a company isn't on our list or we haven't yet published an article about it, chances are that DoNotPay can help you get in touch with them now without waiting on hold.
Access DoNotPay through any web browser.