How To Contact Sprint Customer Service Easily
You can contact Spring customer support at 888-211-4727. If you want to avoid waiting on hold, try DoNotPay. The app will make a call to Sprint and will notify you when a live person is on the other end. Access DoNotPay through any .
Sprint support hotlines

Given the variety of services offered by Sprint, it can be hard to find the right contact number for your problem. The most effective thing to do is call support and have them route you to the proper office to address your problem. Calling in is nice because problems can get resolved right away. Try DoNotPay for a more efficient way of reaching Sprint. Access DoNotPay through any .
The best hotline to use if you are a new user is 888-211-4727. If you are an existing user, the hotline to call is 1-866-866-7509. If you are calling using a phone from Sprint, press one. If not, enter your ten-digit Sprint number. If you are calling customer service for anything other than your phone service, press two. Choose the topic, for example, dial one for phone activation. Dial two to add a line. Dial three for payment issues. Dial four for an upgrade. Dial five for other questions.
Another phone number you can use to reach customer service is 800-927-2199. This hotline is for questions regarding your account. Whether inside or outside the U.S., the best non-free number is 1-817-698-4199. This one is usually busier, so if you happen to be in any of the locations below, the corresponding toll-free hotline will probably work better.
Learn how to skip the phone queue for ANY company in 45 seconds:
| | |
| --- | --- |
| New Users Hotline | 1-888-211-4727 |
| Existing Users Hotline | 1-866-866-7509 |
| Customer Service Number | 1-800-927-2199 |
| International Toll Numbers | 1-817-698-4199 |
| Puerto Rico and U.S. Virgin Islands | 1-888-226-7212 |
| Canada | 1-866-805-9890 |
| Germany | 800-877-294-9003 |
| Mexico | 1-877-294-9003 |
| Italy | 800-787-986 |
| Trinidad and Tobago | 800-201-7545 |
| United Kingdom | 0808-234-6616 |
Drop all the hassle and waiting, use the DoNotPay app to contact Sprint. Access DoNotPay through any .
How to contact Sprint support by email?

Sprint has a support center to help you with various issues. In the support center, you can chat with a live representative. The waiting time can be about five minutes. Common questions include how to set up payments and in which countries you can use Sprint Global Roaming.
Among other things, the support center offers lists of frequently asked questions organized according to different types of problems. Frequently asked questions for Sprint support include but are not limited to those about:
Billing and payment
Device repair
Network issues
International troubleshooting
If the FAQs don't have the answer, and the live representative was not much help, maybe the Sprint community can answer your questions. If you are still unsatisfied, you can send an email to Sprint at business.customer.care@sprint.com.
Even if Sprint customer support does its best, there is no guarantee that your problem will get solved. Sprint's support center is infamous for its less than ideal service.
Access DoNotPay through any . The app will go through the phone tree for you and notify you once it reaches the right live agent.
How to use the Sprint support center efficiently?

Go to the

Sprint website

.

You can ask for help directly in the search box if you don't want to bother browsing the web page.

Below the search box, you will find buttons that contain instructions for the issues that customers most often face. Scroll left and right to find what you need.

Another set of buttons appears in a grid form under the title, "Browse by Topic." Here, click on the relevant topic, such as billing and payments, accounts, devices and networks, plans and services, orders and returns, or international and travel.

The title, "Popular Articles and FAQs," appears below. Links to different FAQs about the various Sprint services are listed.

Sprint has also published how-to videos. The videos are embedded from

YouTube

. Click on the arrows placed on the sides to scroll left or right to browse the videos.

If you still can't find what you're looking for, the Sprint support web page might help. There will be a chat button on the bottom right of your screen. You can click that and send in your details.

You can also click the call us button. The Sprint Community link can be found below if you prefer to get input from fellow customers. If your problem needs the attention of a live rep, you can make an appointment with the store nearest you by clicking the last button.

At the bottom left of the web page, you will also find links to their

Facebook

,

Twitter

,

Instagram

, and

YouTube

accounts, in case you prefer to contact Sprint through social media. You can also view Reddit for tips on handling your issues with Sprint.

At the bottom right, you will find links grouped in threes. The first group features links to learn more about Sprint. In the second column, there are links for customer support. These include network feedback and a link to get the sprint app. The third group pertains to additional services you might want to check out.
At the end of the web page, they have a legal disclosure that can be expanded if you pressed the "+" sign beside it. There is also a "links" button. If you click it, a list of links to info on different devices will appear. You can purchase these devices by clicking on the links.
Sprint general headquarters
Sprint has over 4,500 stores in the U.S. Their headquarters are located at:
Sprint
6200 Sprint Parkway
Overland Park, KS 66251
You can mail your concerns to this address:
KSOPHT0101-Z4300
6391 Sprint Parkway
Overland Park KS 66251-4300
Include your name, telephone number, and account number in your letter. Sprint will not accept device returns through the mail. Their corporate office's general phone number is 1-913-624-6000, but the company directory can be reached at 1-800-829-0965. All other methods should be exhausted before contacting Sprint through these channels.
The executive team has also made itself available to address any major issues. Try to find the designated representative to deal with your problem first. If all else fails, contact one of the executives below.
Sprint executive team
Primary contact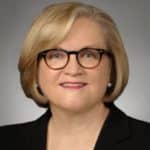 Marci Carris
Senior vice president – customer care
6200 Sprint Parkway
Overland Park, KS 66251
Executive chairman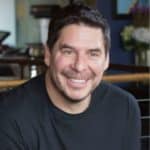 Marcelo Claure
Executive chairman
6200 Sprint Parkway
Overland Park, KS 66251
Chief executive officer
Michel Combes
CEO
6200 Sprint Parkway
Overland Park, KS 66251
Brandon "Dow" Draper
Chief commercial officer
6200 Sprint Parkway
Overland Park, KS 66251
To file a lawsuit against Sprint, you'll need the company address as listed above. You'll need to know where to address your demand letter if you want to take Sprint to a small claims court. DoNotPay not only helps you contact customer support but also helps you take a case to small claims court. Access DoNotPay through any .
Why do people contact Sprint customer service?
Network difficulties:

Many users have difficulty getting a signal from their location.

Unresponsive customer service:

waiting on hold can take hours sometimes.

Unusual billing:

customers complain about being asked for payment when they thought that they had already been billed.

Unexpected issues with the plan

to which they signed up:

one customer

explained her related troubles with Sprint in great detail.
If Sprint refuses to help, can I sue them in small claims court?
Yes. If you feel that you've been wronged and the company is, for example, unrightfully refusing to issue a refund, you can probably sue them in small claims court. Here's how DoNotPay helps. The basic steps are simple:
DoNotPay can create a

demand letter

that you can send to Sprint to try to settle things outside of court.

If that fails, you will have to

fill out the court forms

. DoNotPay helps you with this in just a few minutes.

After that, you should officially

file a complaint

with the court. DoNotPay will guide you through this step by step.

You will then

serve Sprint

to inform them that you are suing them.

The final step is to

show up in court

. DoNotPay will generate a script you can use so that you will know what to say.
If you want to take Sprint to a small claims court, make it easy with the DoNotPay web app available in any .
Still need help? Write your comments below!
You can use the comments section below to ask for additional help. Post your thoughts and issues. Maybe somebody will share their experience and help solve your problem.
Other DoNotPay services
DoNotPay is available through your web browser. With DoNotPay, a variety of problems can be addressed quickly and easily. Try the app today!
Disputing traffic tickets

Fighting speeding tickets
DoNotPay can help you skip the phone queue at 10,000+ companies
Have you been having issues with other companies too? DoNotPay will help you get in touch with practically every major company out there, no matter what field it is in. The list is exhaustive and ever-expanding. Below is a list of articles on how to use DoNotPay to contact a few leading companies. Even if a company isn't on our list or we haven't yet published an article about it, chances are that DoNotPay can help you get in touch with them now without waiting on hold.