How To Find and Apply for Science Ambassador Scholarship in a Few Minutes
Science Ambassador Scholarship is financial aid available to women who intend to specialize in STEM (Science, Technology, Engineering, Mathematics) fields. The program is run by Cards Against Humanity, awarding the winner with full tuition coverage for up to four years of study. Runners-up also receive an award, although the amount is significantly smaller.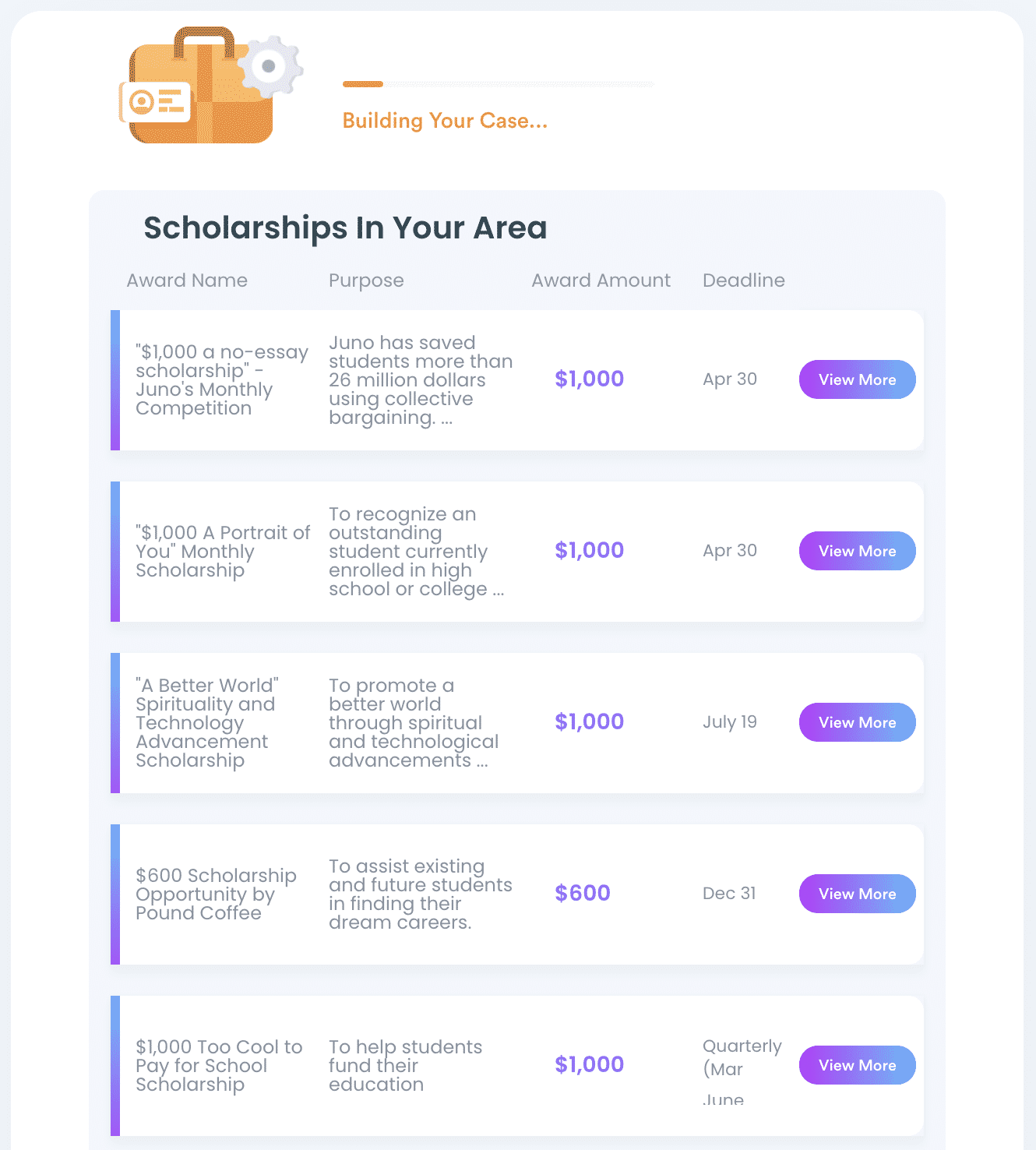 To apply for this scholarship, you have to create an outstanding video presentation that will separate you from other candidates. If you think you would have better chances elsewhere, to find grants or prizes more suitable for you.
What Are the Main Requirements for the Science Ambassador Scholarship?
You must meet two main requirements to apply for the Science Ambassador Scholarship: to be a woman (or identify as one) and study STEM fields throughout your undergraduate studies. Some eligible STEM fields among dozens of others are:
Ecology
Genetics
Physiology
Geography
Informatics
Architecture
Engineering
Computer Science
Medical Laboratory Science
Besides U.S. citizens, international students are welcome to apply as long as they attend or plan to go to a school in the U.S. or the U.S. Territories (American Samoa, Puerto Rico, Guam, the Northern Mariana Islands, and the U.S. Virgin Islands). Note that you can't apply if you are a graduate student because the scholarship is open to high school seniors and undergraduate students.
You can apply for the grant even if you haven't chosen a major as long as it will be a STEM field.
How Much Is the Science Ambassador Scholarship Worth?
The total worth of this particular college scholarship is $60,000. While the bulk of the funds goes to the winner, other top applicants receive a stipend of $1,000 or $2,500.
How Can You Apply for the Science Ambassador Scholarship?
The application process for the Science Ambassador Scholarship is straightforward. To apply, you have to:
Fill out the application form once the application process starts (usually in the fall for the next year)
Make a video presentation
Once you apply, you will receive a confirmation email containing a link to your application. From that moment on, you can edit both the application and the video, if necessary, until applications close.
Video Presentation Rules
Your video presentation should meet the following requirements:
The length of the presentation should not exceed three minutes
The idea is to give a video lecture on a scientific topic and teach the audience something specific. It must not be a personal statement
It should be about any STEM topic. You are free to choose whether the presentation will be about your or some other field of study
The video presentation must be clear, accurate, and understandable. The production value isn't a qualifying factor, so focus on the content
It is up to you to choose whether to elaborate on the newest scientific breakthrough or something from the past. You should also quote the sources used for the presentation in a frame or slide at the end of your video.
Once you complete it, upload the presentation to YouTube and make it public.
Check Out DoNotPay To Find Scholarships You Qualify for in No Time
Unlike the Science Ambassador, various scholarships and grants aren't reserved for specific candidates. Scattered all over the place, many of them are under prospective candidates' radar although offering excellent conditions.
When searching for opportunities on the web, you often have to check sources listing financial aid programs with incomplete information, so figuring out whether you need to demonstrate specific skills or enclose a letter of recommendation can be a challenge. You must go through each to confirm if you qualify, which takes forever.
That's why you should use a personalized scholarship search tailored to your qualifications, interests, and location. DoNotPay streamlines the process so you don't have to waste time looking for adequate scholarships. The app narrows the search down using various criteria, including:
Level of study
Educational preferences
The U.S. state in question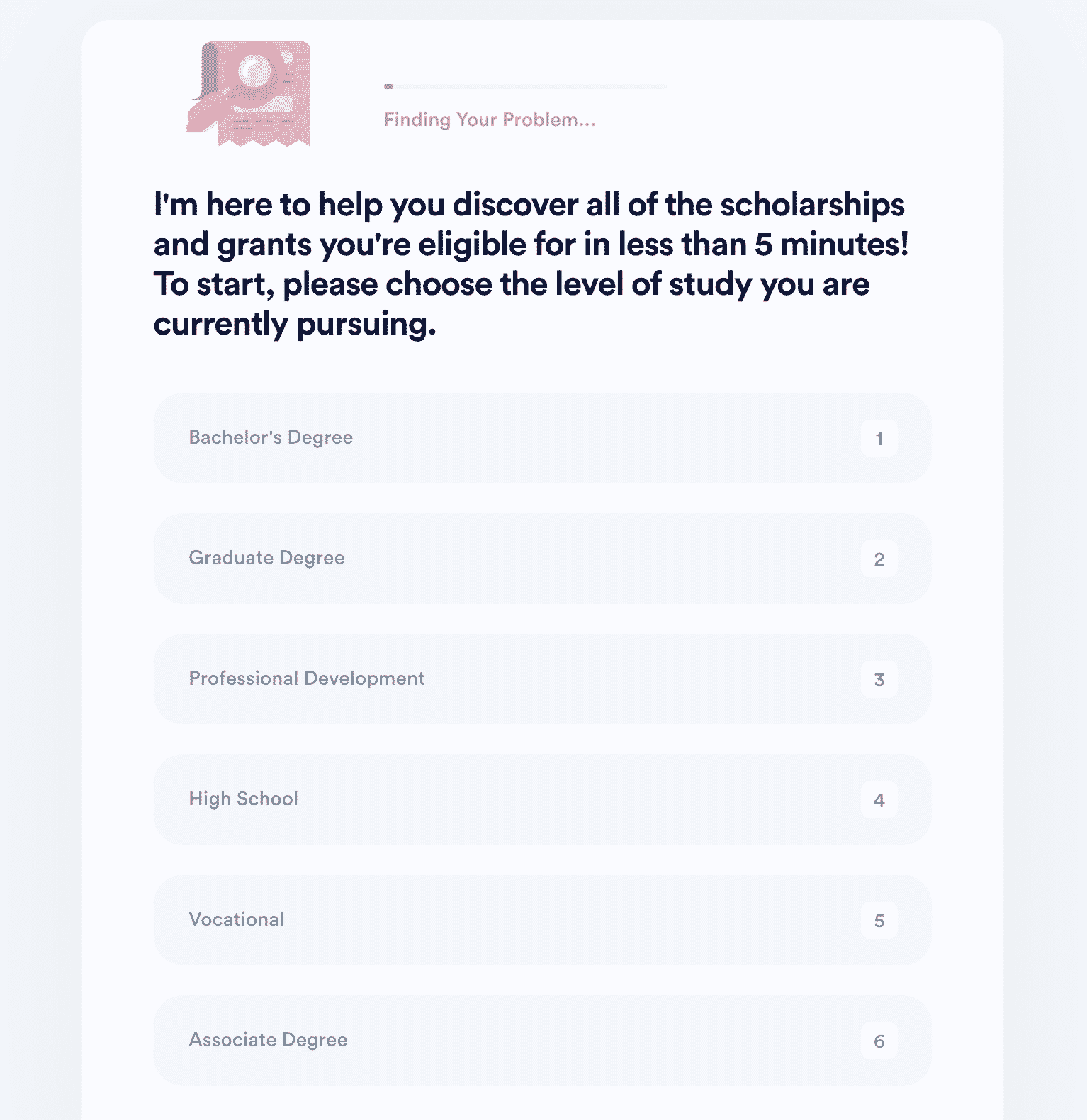 With our app, you will never miss out on a grant or scholarship opportunity matching your skills. You should complete a brief questionnaire regarding your academic interests, level of education, state, and special qualifications (veteran, for example) to get personalized scholarship results. DoNotPay can even finalize the application process for no-essay scholarships on your behalf since the rules are different from those for scholarships that require essays.
To benefit from our convenient and efficient service, do the following:
and search for Scholarships
Choose the Apply for Scholarships product
Select the level of study that interests you
Answer our chatbot's questions to help us personalize the search and display the best options
DoNotPay vs. Online Search
When you complete the form, DoNotPay will list all scholarships, grants, and prizes you qualify for in a few minutes. For the breakdown of benefits we offer, check out the following table:
Scholarship Research Method
What You Should Count On
DoNotPay

The process lasts several minutes
You receive personalized results based on your interests and background
You can have the app apply in your stead and waste no time

Online

The search lasts hours or even days
You cannot know if you shortlisted all available opportunities
You need to apply manually
Use DoNotPay To Deal With a Plethora of Bureaucratic Tasks!
Tired of dealing with bureaucracy? We understand the struggle, and that is why our app makes handling administrative tasks a breeze!
Regardless of whether you need to compose a legal document, such as a power of attorney or a child travel consent form, appeal property taxes or your parking tickets, file a financial aid appeal and a FOIA request, or get a document notarized, DoNotPay has got you covered!
In case you also need to submit anonymous HR complaints, our app will provide you with the easiest way to do so!
Go on a Stress-Free Shopping Spree With DoNotPay
Do you like to shop until you drop? With DoNotPay, you won't have to worry about dropping! We'll make sure you can:
If you need more money to continue your shopping spree, let our app help you find any unclaimed funds under your name and enter numerous giveaways and sweepstakes!