Dispute Montgomery County Parking Tickets In Less Than 2 Minutes
Appeal your Montgomery county parking ticket or have it reduced with DoNotPay. Access the app through any web browser.
Dispute Montgomery County parking tickets in 120 seconds for free
DoNotPay uses an advanced AI-powered chatbot to help you dispute your parking citation. It has successfully helped hundreds of thousands of people save millions of dollars, according to a report from money.com.

Disputing your Montgomery County parking tickets shouldn't take too much effort. Just follow these steps and get your fines reduced or even dismissed:
Simply access the web app through your

web browser

.

The AI-powered app will ask a few questions that will help build your case. These could include the type of infraction you received, the jurisdiction in which you received it, and the reason why you're trying to appeal it.

Upload a photo of your ticket to the app.

DoNotPay will give you a script that you can use in the disputation process.
Access it through any web browser.
Watch how to dispute parking tickets in any city:
Is contesting a parking ticket in Montgomery County worth the trouble? Can I beat it?

Disputing parking tickets in Montgomery is always worth it and won't take too much work with DoNotPay, the world's first robot lawyer!
The Montgomery County Department of Transportation allows you to contest your parking citation in line with the Annotated State of Maryland's Motor Vehicle Law. All Montgomery parking citation appeals are handled by the 6th District Court of Maryland and can only be adjudicated by the state court system. If you choose to appeal on your own, you or she can find the instructions on the back of the parking ticket, as noted in the county's Department of Transportation website.
Contesting a parking ticket is always worthwhile, whether or not you have strong evidence and a solid case. It's ideal if you can provide evidence, which can include:
A potential mistake on your ticket

Alterations or corrections

Photo of street signs

Missing information on the ticket

Faded paint on street signs

Parking regulations were not clearly marked

You sold the car before the citation was issued
How much time does DoNotPay save?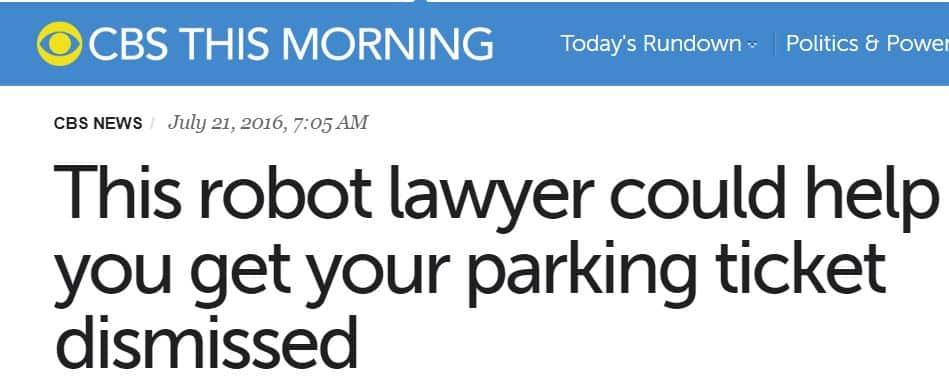 On average, appealing parking tickets in Montgomery county without DoNotPay can take up half a day or even more. You'd have to gather evidence, collect witness statements, take everything to the parking regulations office, or compose a formal letter and mail it to the authorities. However, with an app that can simplify the process for you, you don't have to waste time. 
Next time you get issued a parking ticket, appeal using DoNotPay - the world's first AI-powered robot lawyer! Access it through any web browser.
Will DoNotPay help me fight infractions in Montgomery county from private parking companies?

DoNotPay can also help you challenge parking tickets issued by any private company, including:
ABM Parking Services

SP+, aka Standard Parking

Lanier Parking

Imperial Parking, aka Impark

Ace Parking

Douglas Parking

Laz Parking

Towne Park
Do you need a lawyer to dispute a parking citation?

Hiring a good parking infraction lawyer in Montgomery can cost you a lot, even more than your parking fine. By law, you don't have to hire a lawyer when disputing parking tickets. Count on DoNotPay to help you get the job done in a matter of seconds for free. Access it through any web browser.
However, if you are seriously considering hiring a lawyer, make sure that you get your money's worth. Get a competent parking ticket lawyer who has these qualities:
Credentials

Expertise in the field

Experience
How to find a parking ticket lawyer?
Check your state bar association for background info and contact details.

Ask for referrals.

Create a shortlist of lawyers you're eyeing to work with.

Research their work experience and success rate.

Set up a consultation.

Agree on their fee upfront before signing a deal.
How much would you pay for a ticket lawyer in Montgomery County?

Court trials are expensive and lengthy. In Maryland, lawyer fees range from $100 to $1000. You can incur additional representation fees if your case requires multiple court appearances. Court representation services on the cheaper end of the spectrum can cost you somewhere between $100 and $200 per ticket case in the county.
Hiring a lawyer can be double or even triple the cost of your parking ticket fine. You'll have to pay even if your case is unsuccessful. So, whenever you receive an infraction, appeal it using DoNotPay. Access it through any web browser.
How to pay a fine in Montgomery County?

If you decline to dispute your infraction or if your dispute is unsuccessful, you are required to pay Montgomery county parking tickets within 15 days of the date of issuance. All fines increase by $25 if they are not received within 15 calendar days, according to montgomerycountymd.gov. A second $25 penalty will be issued on top of that if the fine and penalty are not paid within 45 days.
You can pay Montgomery county parking tickets in person at a Parking Sales Store, located at Silver Spring at 801 Ellsworth Dr. or Bethesda at 4720 Cheltenham Drive. Montgomery county also allows you to pay by phone at 240-453-0113 using VISA, MasterCard, Discover, or American Express cards. You can also pay via mail or online.
Dispute or Pay?
| | | | | |
| --- | --- | --- | --- | --- |
|   | Ease | Time it takes | Cost | Benefits |
| Dispute | Appealing an infraction is smooth with DoNotPay | DNP takes no longer than two minutes to produce your script | Can get your fine reduced or dismissed | Chances of not having to pay parking tickets |
| Pay | Depends on the payment method | Can take up hours or even days depending on the payment option you choose | Price of the ticket + additional fee if you pay online or through credit card + transportation costs | Your wallet will get lighter |
Can I get my parking fine reduced?

The 6th District Court of Maryland is notorious for rejecting parking ticket appeals. You can appeal your infractions and hope to get a positive response, especially if you have a unique case and substantial evidence to back it up.
Montgomery is known for its stringent parking regulations, but you can count on DoNotPay to dispute your parking infractions. Access it through any web browser.
What happens if I don't pay my ticket in Montgomery County?

Failure to pay Montgomery parking tickets will result in more significant fines but won't ultimately land you in jail. Aside from increased penalties, you can also expect substantial consequences such as vehicle towing and impoundment.
Here are other consequences that you risk if you don't pay your infractions:
Your vehicle registration renewal will be denied.

Paying late guarantees additional fines.

Just as in other counties, unpaid Montgomery parking tickets go straight to a collection agency.

The county has the right to intercept your income tax refund.

Vehicles with numerous unpaid parking tickets may be subject to towing.
Access it through any web browser.
Do infractions go on my driving record?

Your driving record will not reflect your parking violations, but your credit rating can take a blow from unpaid parking infractions. Unpaid parking tickets usually go straight to a collection agency, and this is terrible news for your future loan applications.
Besides, having unpaid tickets lowers your chances of having your vehicle's registration renewed, and even risks the suspension of your driver's license. So, instead of avoiding paying, appeal your citations with DoNotPay! Access it through any web browser.
What if I got a citation and someone took it off my car?

You may have received an infraction without even knowing it. Sometimes a ticket gets lost or taken off your windshield. Parking authorities will notify you by mail of all infractions you receive. It doesn't matter whether or not you found a slip on your car.
The only problem that could arise is if you changed your address but failed to notify your local DMV. Dispute all parking citations you receive effortlessly with DoNotPay. Access it through any web browser.
Can my car insurance go up?

Parking infractions do not directly affect your insurance rates and coverage. Insurance companies like Allstate don't have access to your parking infraction records. 
But this doesn't mean that unpaid parking tickets won't affect your insurance coverage indirectly. Insurance companies, like Farmers Insurance, usually use a risk assessment indicator, which is simply a numerical score based on your credit report. Failure to pay your parking fines may impact your credit score and thereby affect your insurance rates.
Do I need to pay Montgomery county parking citations if I'm from another state?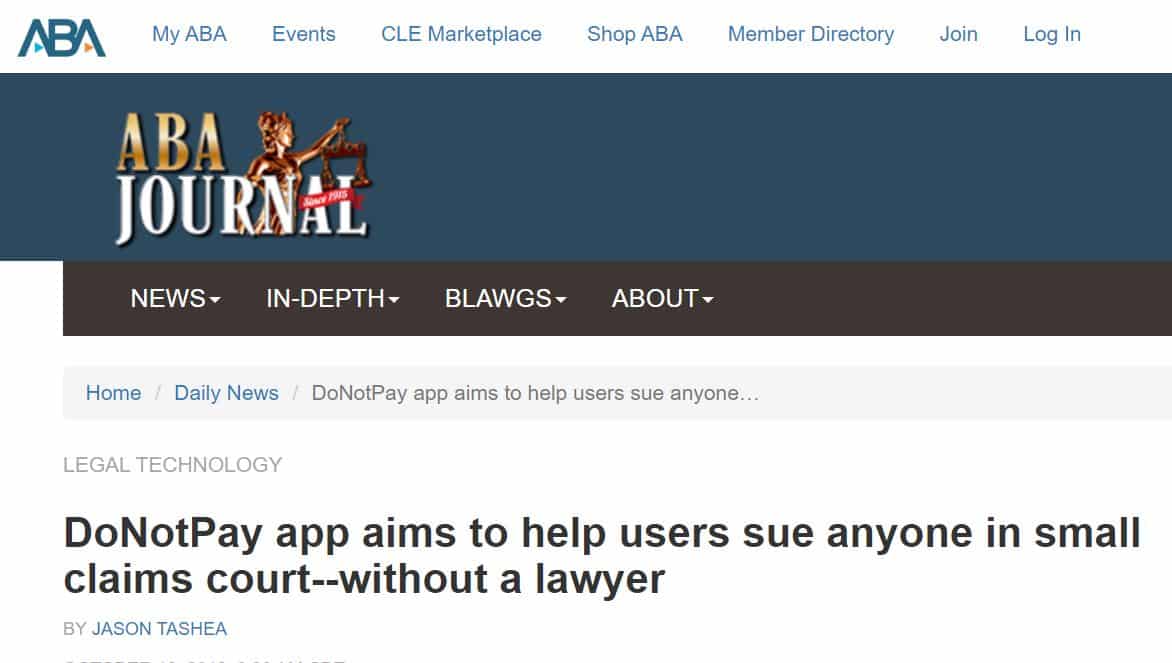 You have to pay your parking tickets in Montgomery county, even if you're from another state. Different jurisdictions have their own laws and parking regulations, which should all be followed no matter where you're from.
Appealing parking fines that you incurred in another state is trouble-free with DoNotPay. The app allows you to dispute parking tickets even if you're a million miles away from Montgomery county. Access DoNotPay through any web browser.
Can I get issued a parking infraction while I'm sitting in my car?

You can't escape a parking ticket even if you're still behind the wheel. Getting a ticket while you're in the car is not that rare. So, make it a habit to park legally before answering an urgent call or an important message to avoid citations. If you do get one, it's always worth trying to dispute it, especially with DoNotPay. Access it through any web browser.
Do I have to pay citations I get in a rental car?

You are obliged to pay any parking infractions you get in a rental car. Rental car companies such as National Car Rental add extra administrative fees of between $30 to $45 when you commit violations while using their vehicles. They will automatically charge the credit or debit card that you provided when you made the booking.
How much does Montgomery County make from parking tickets?
In Montgomery county, parking fines range in cost from $50 to $500. Given that it is the biggest county in terms of population in Maryland, it collects millions in revenue from parking fines every year.
DoNotPay helps users fight and beat tickets in any city
DoNotPay helps users fight parking tickets in every city in the US and UK. Here are a few cities we've helped users dispute the most tickets in:
What else can DoNotPay do?
DoNotPay also offers free assistance with:
Beating speeding tickets

Contesting traffic tickets

Help you get compensation for delayed and canceled flights
DoNotPay helps you to challenge parking citations while saving you time and money. So, whenever you find a parking ticket tucked in your windshield wipers, you know what to do: appeal it using DoNotPay, the world's first robot lawyer. Access it through any web browser.
To Summarize Montgomery county parking tickets:
You can appeal your parking tickets without much hassle or effort.

DoNotPay is a one-stop-shop for parking ticket disputes.

Getting your disputation script from DoNot Pay should not take more than two minutes.

By using DoNotPay, appealing your parking infraction can take a minimal amount of time with a few easy steps.

DoNotPay can also help you win parking ticket battles with private parking companies.

You can use DoNotPay's services wherever you are in the US.

Pay your parking tickets to avoid the risks and consequences that come with unpaid citations.

A simple infraction can result in license revocation, rejection of car registration renewal, or even rejection of loans.

You raise your chances of having your infraction dismissed if you dispute it.

You can fight parking ticket fees for free with DoNotPay.

Pay off your parking tickets using various methods, including by mail, phone, service centers, or online.

Avoid paying parking fines by disputing them with the help of DoNotPay's free app.

By disputing, you may get a deduction in your parking fine.

You always have the chance to have your infraction dismissed.

Parking tickets do not go on your driving record.

But this doesn't mean that there are no consequences when you get a ticket.

The wind could have blown your ticket away, but your obligation to pay remains.

You will be notified of your violation via a letter, which will include all the info you need to know to pay.

Your parking tickets and vehicle insurance do not correlate, and one has no direct impact on the other.

However, your insurance company may decide not to renew your coverage if your registration is suspended due to unpaid parking citations.

You can take your citation to court if you have a valid case.

Try DoNotPay first to determine if your dispute has a chance.

Respect each state's law and pay parking tickets issued to you even if you don't live there, or if you have no plans of going back.

If they can't find you and assign your ticket to a collection agency, your credit rating will suffer.

Pay attention to parking rules to avoid traffic infractions in the future.

Remember, you can always appeal a parking ticket through DoNotPay.

You can get a parking infraction even when you're behind the steering wheel. 

Ensure that you are legally

parked when you attend to calls or respond to texts.

Tickets you obtain using a rental car will be charged to your card automatically.

Violations during car rentals also carry administrative fees.

Many jurisdictions make hundreds of millions from parking tickets every year.

Montgomery County is no exception.

DoNotPay offers other services that can assist you.

These services include canceling free trials and appealing speeding tickets, and they, too, are free!