Dispute New Orleans Parking Tickets For Free
Newsweek reports that DoNotPay chatbot has helped people overturn millions of dollars worth of parking tickets since 2014. DoNotPay has successfully won hundreds of thousands of appeals. 

These are the simple steps that you have to follow to appeal your ticket:
Use it in any

browser

.

DoNotPay app will ask you a few questions to fully understand your situation. To get the best solution, answer each question honestly.

Then, the app will ask you to upload an image of the parking ticket that you received.

Once the chatbot has all the necessary details, it will give you the script to use in your dispute.
Watch how to dispute parking tickets in any city:
Is contesting a NOLA parking citation worth the time and effort? Are the chances of winning high?

Yes. Disputing a parking ticket is always worth your time, especially if you contest it with DoNotPay. In the city of New Orleans, there are three different ways for you to contest your citation, namely:
In-person. You can go directly to the Administrative Hearing Center at 1340 Poydras, Suite 800, on or before the specified date on the front of the parking ticket. 

By mail. You should make sure that they will receive your request before the administrative hearing date, or else you will lose your right to appeal. 

Online. You can visit the

city website

to submit all the necessary info and material.
To increase your chances of winning the dispute, you should present all supporting evidence that you possess. You should also write an explanatory letter for the reviewer to understand your situation. 
The good news is you won't have to compose it on your own. DoNotPay can give you suggestions on how to successfully win your dispute, such as:
Faded street signages and markings

Vague parking regulations

The issuance of the ticket happened after you sold the car

Essential details on the citation are missing or incorrect
If you follow the advice of our DoNotPay app, you have a great chance of getting your fine dismissed. Use it in your web browser to contest your parking tickets in no time!
How much time can I save with the help of DoNotPay?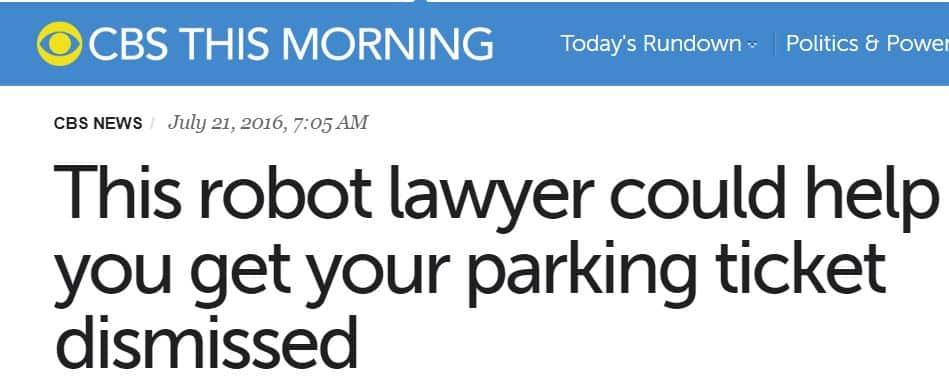 DoNotPay chatbot can provide you with the script to follow in your dispute hearing in only 120 seconds. You can then appeal your ticket quickly and easily. However, if you decide to do everything yourself, it will take you at least half a day. Not only will you have to gather all your documents, but you will also need to write a letter to the city from scratch. 
Choose the option that takes less time, so you do not miss work or anything else important. If you miss work, then you may lose more money than the total amount of parking fines. Use it in your web browser to contest your parking tickets in no time!
How can I pay a New Orleans parking ticket?

Instead of rushing to pay your citation, you should try disputing it first. DoNotPay can assist you by giving you the script to use in your explanatory message to the city. All you have to do is answer some questions that the app will ask you.
However, if you have no other choice but to pay for the ticket, the city of New Orleans offers three separate payment methods:
In-Person: you can visit 1340 Poydras, Suite 800, to make your payment. They are open Mondays to Fridays from 8 am to 5 pm. 

By mail: send your check or money order to Post Office Box 52828 New Orleans, LA 70152-2828

Online: visit

www.nola.gov

and type in your citation number, license plate, and address.
Dispute or Pay?
| | | | | |
| --- | --- | --- | --- | --- |
|   | Ease | Time it takes | Cost | Benefits |
| Dispute | Made easy with DoNotPay | Get a solution in only two minutes | The app is free, and all fines will probably be eliminated | You won't have to spend a single dime |
| Pay | Several methods are available, but the most convenient method is paying online | May be done in an hour or so after you provide all the necessary details on their website, or days if you pay by mail | You need to pay the total amount of fines, plus the cost of transportation and missing work | Your wallet becomes lighter |
Can DoNotPay help me appeal City of New Orleans parking tickets from private companies?

Yes, DoNotPay can help you fight the citations that you received from any private company, such as:
SP+, aka Standard Parking

Douglas Parking

Laz Parking

Ace Parking

Imperial Parking, aka Impark

ABM Parking Services

Lanier Parking

Towne Park
Use it in your web browser to contest your parking tickets from private companies too!
Will I need to hire a lawyer to contest parking tickets in New Orleans?

The good news is that you don't need to hire a lawyer to assist you in your dispute. 
A better option is to use DoNotPay. It will compose a letter explaining your situation for free, which will save you both time and money. All you need to do is answer the questions that the chatbot asks in the app. 
If you want to hire a legal representative, keep these things in mind:
Do your research. Google to learn as much as you can about your potential lawyer.

Check their credentials. See if they have the skills and experience to help you win your case.

Be mindful of red flags. Try your best to notice the warning signs and never fall for fraud.

Consider the costs. It is not wise to pay more for a lawyer than the fine.

Schedule interviews. Make sure that you get to talk to each of them before hiring one.
Use it in your web browser to contest your parking tickets without a lawyer!
How much do parking infraction lawyers in New Orleans charge?

The fee that lawyers charge their clients depends on a variety of factors. Lawyer fees range from a hundred dollars to a few thousand dollars. 
However, there is a way for you to fight your ticket without having to pay any money. You can download DoNotPay and get a solution in only two minutes for free. 
Use it in your web browser to contest your parking tickets for free, without a legal representative!
Can I receive a deduction on my NOLA parking fine?
When you decide to dispute your citation, you allow yourself a chance to either reduce fines or eliminate them. The simple act of appealing can result in a reduction or dismissal of your fine, even if you do not have a very strong case.
What are the consequences of not paying a New Orleans parking ticket?
If you do not pay your citation on or before the 30 days delinquency deadline, the city will charge you additional late payment penalties. 
They may also notify the local DMV about your case. Once they know about your unpaid fines, they may order your registration to be put on hold. This means that when you try to renew your vehicle registration, they will not grant it until you pay your outstanding tickets. 
Your car may also be booted or towed, depending on the number of tickets that you failed to pay. 
To avoid such a situation, you should deal with the ticket as soon as you receive it. You can fight it first with the help of DoNotPay, or pay it if you have no other choice. 
Use it in your web browser to contest your parking tickets in no time!
Can my auto insurance increase if I receive a parking citation?
Luckily, no, parking tickets will not affect your car insurance policy in any way. However, if you do not pay off your citations, the local DMV may reject your vehicle registration renewal application. Once this happens, auto insurance companies, such as ABC Insurance, may refuse to cover your car. 
Your insurer may suggest for you to switch to a different policy, and that could be costly. To avoid having to pay a higher monthly premium, you should not neglect the parking tickets that you receive. You need to fight the ticket or pay it before the deadline.
Will my infractions be included in my driving record?
Fortunately, no, receiving a parking ticket will not affect your driving record in any way. But, if you do neglect to pay the fine, you will receive even more penalties, as mentioned above. Also, your credit rating may get lowered once a collections agency gets assigned your case. When this happens, it will be even more challenging for you to be granted a loan in the future. 
What happens if I received a notice in the mail regarding a parking ticket, but I never saw one on my windshield?
This situation happens if someone took the slip from your car or the wind blew it off your windshield. Even if you did not see the ticket, it does not mean you can get out of the fine.
You will receive a notification from the city by mail to the address on your vehicle registration. The parking authorities know that tickets can get lost and do not accept this as an excuse not to pay the fines.
The first thing you have to do is to contest the citation so that you will have the chance to dismiss the parking ticket fines. However, if you do not have any other choice, you should pay for it through any of the payment methods above. 
Here is a Reddit post for more on this issue.
Will I have to pay off the city of New Orleans parking fines even if I live in a different state?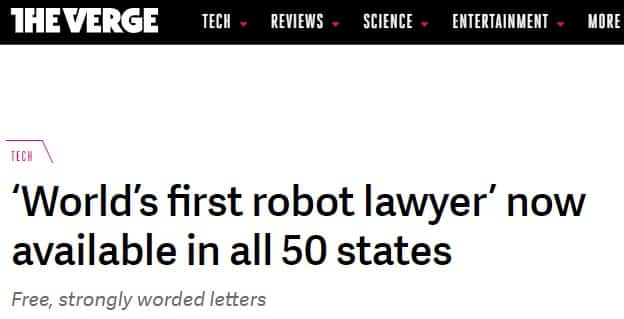 Yes, you are responsible for every parking ticket that you receive anywhere across the country. Since you hold a driver's license, you are expected to follow all the traffic and parking regulations in the areas that you drive through.
If you were only visiting New Orleans when you were issued a parking citation, you are liable to pay the fine. 
You don't have to worry, though, because you still have the right to contest your ticket. You can connect with us through our app or website to get your needed advice. DoNotPay makes it easy to dispute a ticket remotely, no matter how far you live from the big easy.
You can read through this discussion thread to learn more about this issue.
Use it in your web browser to contest your parking tickets in no time!
Do I need to pay citations that I received when I was using a rental car?
Since you were the one driving the vehicle when the officer issued the ticket, it means that you are liable to pay the fine. You need to deal with any citations that you receive while you were driving.
Car rental companies, such as Nifty Car Rental, are the ones who will receive the notice from the city. They will pay your fines for you and will automatically charge the credit card or debit card that you used for the rental. On top of the total amount of the ticket, the company may also charge you an administrative fee. Peruse through this Quora post about this topic.
Is it possible to get ticketed even when I am still inside the car?
As long as you are parked illegally, officers have every right to issue you a ticket. Before you stop by the road to either answer a call or respond to a text, you need to scan the area for street signage. You have to make sure that you are not breaking any rule to avoid receiving a parking citation. 
You should never try to escape a ticket by driving away before an officer gives you the parking slip. If you do this, you may have to deal with even more penalties than you would have initially. 
Here are descriptions of other people's experiences that you can learn from.
How much money does New Orleans receive from parking tickets?
In this article, the writer compares New Orleans' revenue from parking tickets with that of cities of comparable size. New Orleans makes millions of dollars annually from parking tickets alone. Other towns of a similar size generally make only about a hundred thousand dollars per year. 
According to the article, New Orleans uses a part of the revenue to pay for third parties such as SP Plus and other agencies that handle ticket processing and delinquent ticket collections. 
DoNotPay helps users fight and beat tickets in any city
DoNotPay helps users fight parking tickets in every city in the US and UK. Here are a few cities we've helped users dispute the most tickets in:
What else does DoNotPay have to offer?
Other than assisting you in disputing your parking ticket, DoNotPay can also help you with:
Beating speeding tickets

Contesting traffic tickets

Help you get compensation for delayed and canceled flights
Summary of information about the city of New Orleans parking tickets:
| | |
| --- | --- |
| Contesting your citation is quick, easy, and cheap with the help of DoNotPay.  | DoNotPay can give you the exact argument to use in your letter to the city in only 120 seconds and all for free.  |
| DoNotPay will not only help you fight government-issued citations.  | It can assist you in disputing tickets that you receive from any private company. |
| There are several penalties that you will have to face if you neglect to pay your fines.  | The good news is that there is no jail time involved.  |
| The city of New Orleans offers different payment methods.  | However, you can fight your ticket and have it dismissed.  |
| You have to pay for citations that you receive even if you did not see the ticket.  | The city will send you a letter by mail to notify you of your infraction. |
| Your monthly premium for your auto insurance will not go up because of a parking ticket.  | But your insurer may refuse to cover a vehicle that is not registered with the DMV.  |
| You are responsible for all the tickets that you receive while you are driving.  | It does not matter if you live in a different state, driving a rental car, or if you were still seated behind the wheel.  |
| New Orleans makes millions of dollars from parking tickets alone. | Cities of similar size make only hundreds of thousands of dollars from citations.  |
| DoNotPay offers other services to its customers.  | Such as scheduling an appointment with the DMV faster.  |