How to File Camden PCN Objections Without a Lawyer and Win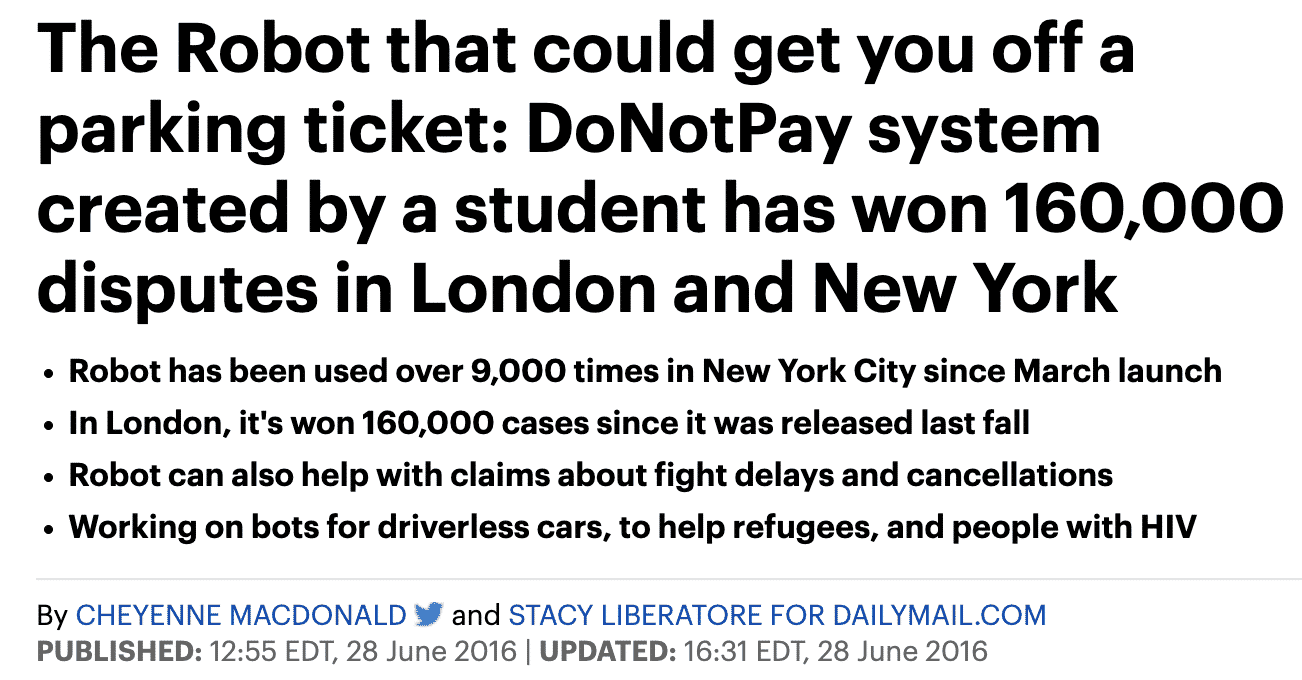 One of the best ways to spoil your day is to come outside to a PCN by the Camden government council workers or open your post to one from several days ago. Parking tickets proliferate in highly populated areas such as Birmingham, Islington, and London.
Depending on your situation, you may not feel that you should pay the Camden PCN with substantial evidence. If you are thinking about submitting a Camden Gov UK PCN Objection but you are not sure how, DoNotPay can help. 
Who Can Issue Parking Charge Notices in Camden?
You can get either a public or private parking charge notice in Camden, issued by the following
Council Worker
Parking Attendant
Camera Detection.
A Camden PCN that is issued at the government level is done so by Council Workers. They will go through the public car parks and streets to determine if you are meeting parking regulations. If your vehicle is violating those regulations, they will assign a notice to the registered owner. This is also true for the parking attendant and camera detection that identifies illegal parking practices.
You can reach Camden Council Parking Operations through:
When Does This Ticket Need to Be Resolved?

Once you receive the Camden PCN, it needs to be paid within 28 days. There is a due date usually posted on the PCN, but if you do not see one listed, make sure you follow the 28-day rule. You will need to use the payment options below if you decide to pay the PCN
Choose to pay online by providing the PCN number.
Pay by phone at 020 7974 6104
Pay by Post with a cheque
If you have decided to challenge your PCN then all payments are stopped until the challenge can be reviewed. 
I Want To Challenge This PCN
If you have looked over the charge for your Camden PCN and believe it is unfair, you have the option to challenge the PCN. The reasons to challenge a PCN are:
The information is incorrect, meaning you have the wrong name listed on the PCN or the wrong vehicle information.
You were parked legally and can provide evidence to support your claim.
The road markings were not present or unclear.
You are not the car owner.
You moved your car within the 10-minute grace period for loading.
Your car was stolen.
These are all valid reasons to claim that you do not need to pay your Camden PCN. You have to make this claim before your 28-days are up or you are responsible for the fine whether or not it was fair.
Do I Need To Bring Anything If I Plan to Object?
You need to be standing on solid ground if you wish to dispute a ticket. If you are planning to object to the Camden PCN, bring anything that will support your case like the following:
Documentation that shows you are not the owner.
Police report if the car was stolen
Documentation that shows your correct information or vehicle information that was wrong with the PCN.
Photos of your parking and where you were with time stamps.
Photos of markings on the road or in the car park area.
You can use anything off of this list or different evidence to show that you are being truthful in your claim and will assist you when you challenge the PCN. Keep in mind that you only get one shot to object to the PCN and the earlier you make that appeal the better. Also, the more evidence you have supporting your claim, the better the chances that it will be dismissed and you will not be forced to pay the Camden PCN.
Am I Still Responsible for the PCN?
Once you make the challenge on your PCN, you need to wait and see if your objection has been accepted. During this time, if the original due date passes, you will not be obligated to pay until the investigation is over. If you are still found guilty of the Camden PCN and required to pay, you will be given a new due date and you will have to pay through one of the methods above.
Contest Parking Tickets in Camden With DoNotPay

Wired published how robo-lawyer DoNotPay worked to save millions of dollars and more than 200,000 people from contesting parking tickets issued in the UK and New York.
If you have recently received a Camden PCN and would like to object to the fine, DoNotPay can help you by using the following steps:
Log-in to DoNotPay and go to the Ticket Disputes category. Select the Parking Ticket product.

 

Upload a photo of your citation.

 

Provide us with some details on why you believe the citation issued is a mistake.

 

That's it! You'll receive an appeal letter that contains the best argument to win your case.

 
It's really that simple! We will not mail the letter but you can use the carefully crafted appeal letter to serve as your argument when you challenge your ticket.
Can DoNotPay Help With Other Issues? 
If you thought getting help with your Camden PCN objections was pretty convenient and you encounter the same issue when travelling in the US, DoNotPay can help as well. We have assisted in disputing parking tickets in major US cities such as:
DoNotPay can make other daunting tasks pretty easy, as well. Here are some tasks that have been successful for other clients choosing DoNotPay.
Sign up with DoNotPay right now and enjoy an unlimited stream of tasks that you can accomplish through the app with just a few clicks.