How Long Does a Council Have to Respond to a PCN Appeal?

According to the Newham Council website, a council has 56 days to respond to a PCN (penalty charge notice) issued under the Traffic Management Act (TMA) 2004.
Furthermore, councils will respond as soon as possible to PCNs issued for infractions covered by the Road Traffic Regulations Act 1984, the London Local Authorities 1996, and the Transport for London Act 2003. Nevertheless, provisions associated with moving and bus lane violations don't require the Enforcement Authority to "respond within a statutory time limit."
If your vehicle was clamped or impounded subsequent to a PCN issuance, there is a different appeal process. Firstly, one must pay for their vehicle to be released from the pound before being able to appeal the PCN, clamping, or impounding.
Secondly, one has 28 days from the time they collected the vehicle to make an appeal. Further details are provided at the pound on the appeal process. But with DoNotPay, filing an appeal against a penalty charge notice is quick and easy.
You might also find these following articles helpful:
Appealing a PCN to an Independent Tribunal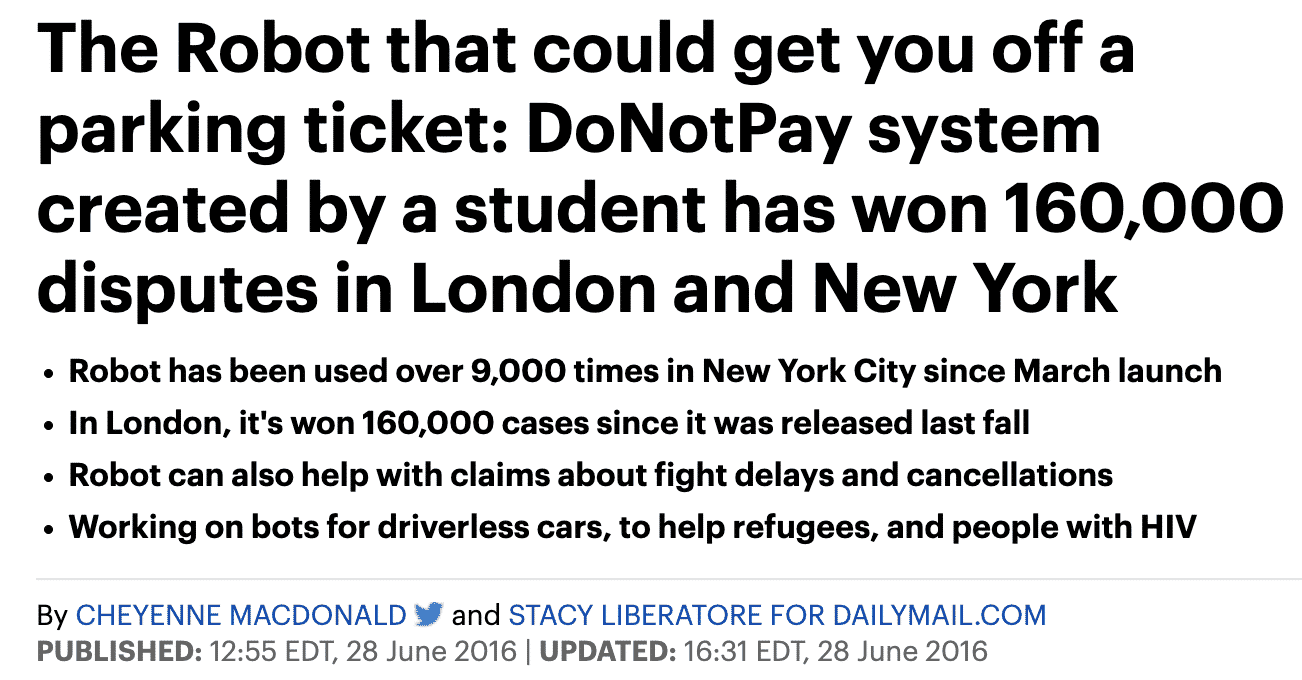 to an independent tribunal, but only if you've made official representation online or in writing. Making representation (preferably with assistance from someone familiar with traffic laws in the UK) is an important part of the legal process.
Here are the various types of PCN appeals:
| | |
| --- | --- |
| Appealing a fixed penalty notice (FPN) | You need to appeal your case to a magistrates' court. The back of your ticket should have instructions on how to do this. At some point, you will receive a court summons with a court date. |
| Appealing a traffic ticket from a private company | Check the ticket for contact information and contact the issuer. You should also check to see if the ticket operator is a member of an accredited trade association. You can do this by checking their website. If the issuer rejects your appeal, appeal it to an "independent appeals service." |
| Appealing an average or excess charge notice | Check your ticket for contact information or information on ways to challenge it. Information should also be provided on what additional recourse you have if the appeal is rejected. |
If you wish to just pay the PCN to save yourself from all the trouble, DoNotPay can assist as well.
Councils in the UK Rake in Millions Annually From Traffic Fines
This Is Money reported in January 2021 that the top 10 UK councils profited £65 million from PCNs in 2020 alone. The article noted that local authorities have turned parking ticket revenues into a proverbial "cash cow," the article noted.
On top of that, researchers have estimated that private companies outsourced by the government issue approximately 22,000 tickets daily. Outsourcing to the private industry is a sign of the profitability of parking fines and other traffic citations.
How Do Tickets Affect Your Driving Licence?
If you're convicted of certain motoring offences or fail to pay PCNs, the courts will likely add additional fines. The worst-case scenario could be an endorsed driving record along with penalty points.
In the U.S. endorsements are additional permissions for the operation of specialised vehicles. But in the UK, endorsements are" … any penalty points that you as a driver receive in relation to a motoring offence."
Here are some key takeaways concerning endorsements:
Depending on the type of offence, endorsements remain on a person's driving record for between four to 11 years.
To know what kind of endorsements your licence has and when they expire, you must review your driving record.
Typically, once one accrues a maximum of twelve endorsement points, their licence is "disqualified" or "banned."
However, these penalty points must be accrued within a three year period.
It should also be noted that different rules apply to new drivers or drivers that are still learning.
Contest Tickets in the UK Quick and Easy With DoNotPay
Back in June 2016, Mail Online was in awe at how DoNotPay successfully won 160,000 cases in London alone. If you are contemplating contesting what seems like a hopeless case, all you need to do is entrust everything to DoNotPay. We can simplify the process and eliminate the tedious steps for you.
Ready to have us help you fight your parking ticket? (again for UK users, we cannot mail the letter) Here's how to get started:
Log-in to DoNotPay and go to the Ticket Disputes category. Select the Parking Ticket product.

Upload a photo of your citation.

Provide us with some details on why you believe the citation issued is a mistake.

That's it! You'll receive an appeal letter that contains the best argument to win your case.
What Else Can DoNotPay Do?
DoNotPay also offers parking ticket assistance in the US. Here are only a few samples:
If traffic tickets aren't something you're concerned about, DoNotPay provides thousands of solutions that can help resolve frustrating day-to-day issues. Some of these services include:
C

reating a power of attorney
today and discover why users are raving about having an AI-powered lawyer.