Do You Have to Pay Parking Tickets Issued By Private Companies?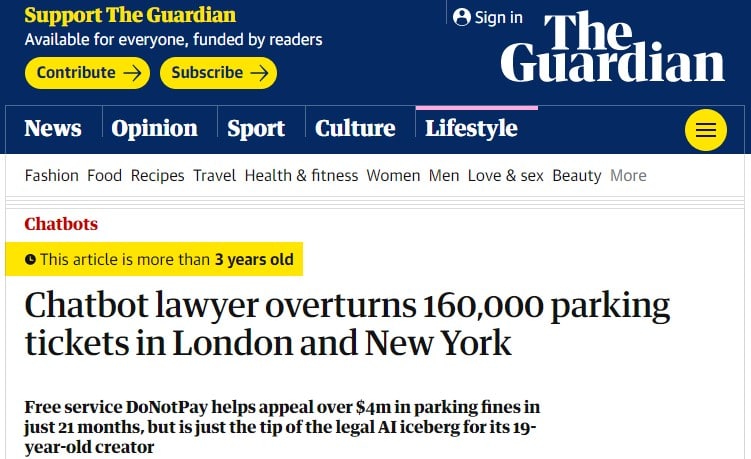 If you received a PCN or penalty charge notice from a private company, you may be wondering whether to pay it or just throw it in the bin. Not literally though but the answer depends on the scenario. The good thing is, in many cases, you can and should fight a parking ticket.
A private company may issue a PCN which you can appeal or settle with a payment. If you simply ignore the PCN, it can result in increased fines and damage to your credit score.
So, ? Read further to learn how DoNotPay can help you appeal an unjust PCN or how to pay a PCN should you decide to just settle the fine.
Can I Appeal a Parking Ticket Issued by a Private Company?
? In many cases, you can appeal the ticket, so you won't need to pay the private company. Unfortunately, If you have no reason to appeal the parking ticket, the best option is to just pay the penalty charge.
Paying the Ticket
To pay a ticket by contacting the local council where the PCN was issued. Some of the councils that issue PCNs include:

Most councils allow you to pay in person, online, or by phone using cash, credit, or debit. Cheque payments by post may not be accepted due to COVID-19 restrictions. Ideally, make your payment within 28 days of the offence to avoid a 50% increase in penalty charge or a default judgement by the county court.

Appealing the Ticket
If the ticket was issued in error or wrongfully, you can appeal the ticket, and it is highly recommended instead of paying a wrongful penalty. One reason to appeal the ticket is that you were issued a PCN too late to make the payment on time. How long can a PCN be issued after the offence? You should receive the PCN within 14 days of the offence, if not the PCN may be wrongfully issued.
Five other good reasons to appeal a PCN include:
You were not driving the car the day of the offence
The parking sign was removed or obscured in some way
The metre or parking machine was broken
You returned within 10 minutes of the metre running out
Your car was broken down and you were waiting for a tow truck or mechanic
If you were issued a ticket for any of the reasons above, there is an excellent chance that you will successfully appeal the ticket. You can often appeal online, by mail, or by phone, depending on the local council. If you don't have time to deal with appeals, let DoNotPay generate a letter on your behalf that is proven to get results in your favour.
Contest a Parking Ticket From a Private Company Quickly and Conveniently With DoNotPay
Evening Standard referred to DoNotPay as "the robot lawyer that can save you time and money". That's because we have successfully helped appeal more than 200,000 parking tickets, saving users millions of dollars.
Appealing a parking ticket can be difficult because of all the technicalities that you must be aware of to make a case plus all the paperwork necessary. DoNotPay makes the process easier by drafting an appeal letter for you in less than 120 seconds. Just answer a few quick questions, and we will send you a letter that you can forward or post to the local council that issued the PCN.
Do the simple steps below to get started (again for UK users, we cannot mail the letter):
Log-in to DoNotPay and go to the Ticket Disputes category. Select the Parking Ticket product.

Upload a photo of your citation.

Provide us with some details on why you believe the citation issued is a mistake.

That's it! You'll receive an appeal letter that contains the best argument to win your case.
It's really that simple! You can use the carefully crafted appeal letter to serve as your argument when you challenge your ticket.
Fight Parking Tickets Throughout the US and UK With DoNotPay

DoNotPay works with councils throughout the UK states, counties, and cities throughout the US. We make it quick and easy to appeal a parking ticket or minor traffic offence. We have helped our users successfully contest tickets in the following US cities:
What Else Can DoNotPay Do?
Aside from appealing unjust parking tickets, DoNotPay can also help you with other services such as:
and experience having a reliable robot lawyer that you can depend on 24 hours a day, days a week.