Dispute parking tickets in Minneapolis from your phone
With the DoNotPay app, contesting parking citations doesn't have to be a complicated and tiresome procedure anymore. Our app favorably beats infractions in a few minutes in any city in the US free of charge. 
Fighting a parking fine is an easy thing

DoNotPay, an AI-driven virtual lawyer, has managed to appeal to more than 160,000 citations, according to Business Insider. Our app takes the praise in a 74% success rate, which only shows that overturning parking infractions has never been easier! 
Watch how to dispute parking tickets anywhere:
It takes less than two minutes to appeal infractions in Minneapolis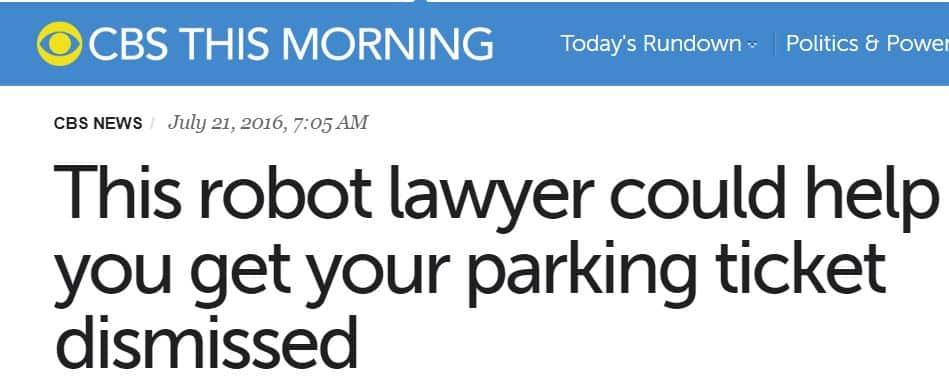 Hearing Office and the Violations Bureau (VB) is in charge of the payments and appeals regarding parking spaces and moving violations in Hennepin County. In this office, you can make your payment in person, schedule an appointment with the hearing officer, or ask them to come up with an individual payment plan if you have insufficient funds to cover the tickets. 
As most people think of contesting an infraction as a tiring and time-consuming process, most of them don't want to bother with such a procedure, and they end up paying what they owe. But, with the DoNotPay app, queueing and waiting times are over! In under 120 seconds, you will have an appeal letter to help you dispute your ticket or at least reduce it significantly. All you have to do is: 
Use the app directly in your

web browser

Provide details about your ticket by answering a few questions

And upload a picture of your infraction
That's all it takes. The app will produce a perfectly written appeal letter that you can send and have your citation voided. In case a court hearing is a part of your appeal process, feel free to bring this letter with you and use it as a script.
Is beating a citation in Minneapolis, MN worth all the trouble?

Disputing a parking fine is a long and annoying process. It will take you some time to write the appeal letter and gather everything else you need to submit. That is why most people pay even if they can challenge their ticket thanks to parking meter malfunction or vague parking restrictions. 
To contest a citation in Minneapolis the traditional way, you have to set an appointment with the hearing officer and discuss your parking infraction in person. There are two options: 
In-person

- visit one of the two offices and schedule a meeting with the clerk:

Division 2 - Brookdale

6125 Shingle Creek Pkwy.

Brooklyn Center, MN 55430

Division 3 - Ridgedale

12601 Ridgedale Drive

Minnetonka, MN 55305

Walk-in appointments are available in the central offices at:
Division 1 - Hennepin Co. Govt. Center

300 South 6th Street

Skyway Level

Minneapolis, MN 55487

By phone

- call 612-348-2040 and see when the hearing officer will be able to see you.
With the DoNotPay app, fighting an infraction is always worth the trouble. The procedure with our app is simple and straightforward. All it takes is a few clicks on your web browser or phone, and in a matter of seconds, you will have an appeal letter all drawn up and ready to be sent to the VB to dismiss your ticket or reduce it considerably. 
How much time does DoNotPay save?

Since you have to schedule an appointment with the hearing officer to dispute your parking ticket in two out of three offices of VB, it is going to take a while before you manage to get your infraction overturned. In the central office, it is seemingly easier because there is a first-come, first-served principle, but no one can guarantee how many people will come for the same reason as you on the same day. 
As noted, the appeal process takes too much time and patience. The DoNotPay app can save you at least a few hours and handle your citation in a couple of minutes for free. 
Can I beat infractions from private companies with DoNotPay?

No matter who owns the parking space, the DoNotPay app can help you fight any parking fine in any city in the US. The appeal letter can be addressed to some of the well-known private parking companies such as: 
Douglas Parking 

Imperial Parking 

ABM Parking Services 

Ace Parking 

SP+ or Standard Parking 

Laz Parking 

Lanier Parking 

Towne Park 
Do I need a lawyer to dispute a parking citation in Minneapolis?

You don't need an attorney to contest a citation in Minneapolis. But if you believe it would increase your chances of winning, then you should follow these steps:   
Don't hire the first lawyer you come across. Select a few of them and compare their fees and the level of service they provide. 

It is all about the credentials. Make sure to check their credibility and look for reviews from their previous clients. 

Aside from discussing your case, cover the payment options with them. Most attorneys charge per hour; some prefer contingency fees. 

Compare their expertise, experience in similar cases, and their prices to see which one suits you best.
How much do parking ticket lawyers cost in Minneapolis?

Depending on their skills and reputation, a reasonable attorney can cast you from $200 to $800. Of course, you don't have to hire the most expensive lawyer in town. Bear in mind that parking citations don't cost nearly as much as legal representation and avoid the trouble of having to spend a fortune on challenging an infraction. 
With the world's first robot lawyer, you don't have to spend a dime on attorney and fines. 
How do I pay for the
Minneapolis
parking ticket?

You can pay a citation received in Minneapolis in one of the following ways: 
Online

- use the

online payment application

on the website to pay your infraction. You will need a ticket number along with either a Visa or MasterCard credit card. Only residents can use this payment option.

By mail

- send your citation or citation number with a money order or a check payable to District Court Administrator to this address: 

c/o Minneapolis Violations Bureau

300 South Sixth Street

Minneapolis, MN 55487-0014

By phone

- call 612-348-2040. Before calling, prepare your ticket number and Visa or MasterCard credit card. 

In-person

- bring your infraction to any of the following offices: 

Division 1 - Hennepin Co. Govt. Center

300 South 6th Street

Skyway Level

Minneapolis, MN 55487
Division 2 - Brookdale

6125 Shingle Creek Pkwy.

Brooklyn Center, MN 55430
Division 3 - Ridgedale

12601 Ridgedale Drive

Minnetonka, MN 55305
Pay or dispute?
| | | | | |
| --- | --- | --- | --- | --- |
| | Ease | Time  | Cost | Benefits |
| Pay | Online and by phone require following simple instructions, while in person and by mail are more complex | Online and by phone takes at least two business days, and in-person and by mail could last up to a week  | $12 to $100 depending on the parking violation | You don't have to worry about a thing |
| Dispute | With DoNotPay, disputing has never been easier | Less than 120 seconds | None | With a success rate of 74%, your chances of winning are high |
What consequences will I have to face if I don't pay for my fine?
When you receive a fine, you have 30 business days from the issuance date to pay or contest the infraction. If you don't pay or appeal your ticket within the given time, the authorities will start adding late fees. The more time passes, the higher the consequences. Your car may also be booted and towed, at which point you will have to pay all your fines, late fees, and additional boot removal or tow fees. 
If you don't have enough money to pay the infraction, you can talk with the hearing officer to come up with a payment plan. Check out this Reddit thread about the consequences of not paying a fine in Minneapolis. 
Do parking tickets go on my record?
No. Parking citations are less severe, and they don't appear on your record. But, if you collect more unpaid fines, the Driver and Vehicle Services (DVS) can get involved and suspend your driving license and registration. You won't be able to renew either of them, which can cause severe problems with your car insurance. 
Do I need to pay parking fines I receive in another state?
Of course, you do. The parking citations won't suddenly disappear as you return home. You have to either pay or dispute them. There are several ways of paying or contesting, such as by mail, by phone, or online. But the easiest method of fighting your parking citations is with the DoNotPay app as it helps beat infractions in any city in the US for free.
Do I have to pay for the tickets I get in a rental car?
Yes. It is best to pay all your citations while the car is still in your care. If you leave them unpaid, the rental company, such as Orbitz, will send you the bill along with the inconvenience fee, which is significantly more than what you would have paid in the first place. If you avoid paying even after the bill, the company might press charges against you. 
Can my car insurance go up?
Unlike speeding and traffic infractions, parking citations don't affect your car insurance. Most car insurance agencies, such as Freeway Insurance, don't have a clue about your outstanding tickets. If the DVS revokes your license and registration owing to the unpaid fines, the car insurance company can refuse to renew your policy. 
Can I get a ticket while I'm sitting in the car?
Whether you are sitting in the car or standing next to it outside, it doesn't matter. As long as your vehicle violates any parking regulations, you will get a fine. 
How much does Minneapolis make from parking tickets?
According to reports, in 2014, Minneapolis cashed in $5.2 million in parking tickets, which is slightly less than the previous year when the income was over $5.3. The authorities believed that the revenue would have been higher if they collected every single ticket issued. 
DoNotPay helps users fight and beat tickets in any city
DoNotPay helps users fight parking tickets in every city in the US and UK. Here are a few cities we've helped users dispute the most tickets in:
What else can DoNotPay help me with?
Our app provides other services to help you with everyday issues such as:
Beat speeding tickets

Seek compensation for delayed flights

Contest traffic tickets
To sum up
| | |
| --- | --- |
| How easy is it to beat a parking ticket? | Our app has managed to fight over 160,000 citations. |
| How long does it take to fight an infraction in Minneapolis? | Disputing the traditional way takes up to a day, while with the DoNotPay app, only a couple of minutes. |
| Is disputing an infraction in Minneapolis worth the hassle? | Definitely. With the DoNotPay app, you will save money and time.  |
| Does it work on private parking companies too? | Absolutely. You can challenge your infraction no matter where it was issued.  |
| Do I need a lawyer to appeal my ticket?  | No. The world's first robot lawyer can take care of your appeal in a matter of seconds for free.  |
| How much will I have to pay the attorney? | Between $200 and $800, but the DoNotPay is free.  |
| How can I pay for my infraction? | There are four options, but there is no need to pay when you can contest it successfully with our app.  |
| What will happen if I don't pay the infractions? | Late fees will be added, and your vehicle may get booted and towed.  |
| Do parking tickets appear on my record? | No. If piled up, you won't be able to renew your license and registration.  |
| Do I have to pay the fines I get in other states? | Of course. Don't worry because, with the DoNotPay app, you can appeal to them in any city in the US.  |
| Do I have to pay the fines I get in a rental car? | Yes. Otherwise, the rental company will send you a bill, including a service fee.  |
| Does a parking citation affect my car insurance?  | No, but your license is revoked, then you won't be able to renew your insurance.  |
| If I'm in the car, can I still get a citation? | Yes. If your car is improperly parked, you will get a citation.  |