How to Mark Emails as Spam
? Use DoNotPay to Declutter Your Inbox!
You get another promo email from that one website you subscribed to two years ago. How do you deal with it?
Ignore it? Let it go to your Promotion label on your Gmail account?
Keep your fingers crossed that there is an opt-out option at the end of the email? Go to the website to try to dig out the unsubscribe button?
The smartest thing you can do with constant, pointless marketing emails is to report them as spam. If they seem dangerous, you can report them for abuse, phishing, or harassment.
DoNotPay Is the Fastest Way to
Mark
an
Email as Spam

DoNotPay is the first robot lawyer in the world that can help you protect yourself from unwanted emails. Our app offers a simple way to mark an email as spam within minutes. 
Regardless of which email account you use, this app will stop spam emails from bothering you again. 
Here is how to stop receiving unwanted emails in just a few steps:
Access DoNotPay from your

web browser

Scroll down to the Spam Collector option

Enter your email address to connect it with DoNotPay

Forward the next spam email you receive to spam@donotpay.com 
Once you're done, Donotpay will unsubscibe you from that sender and you won't be getting spam emails from that address anymore. If it turns out that the spam mails were illegal and that there is a class action against the sender, you will get a chance to add yourself to it. 
To check if you can get your compensation as spam email revenge, look for a flag in the Spam Collector tab on your DoNotPay dashboard.
How to Move Email to Junk Folder on iPhone
, iPad, iPod Touch, Mac, or iCloud?
With iPhone and other iOS devices, you can mark individual messages as spam in the Mail app, which will move them to the junk folder. This will prevent future messages from the same sender from reaching you. 
The process varies depending on the device you are using and the operating system.
Move Email to Junk on iOS Devices

iPad, iPhone, or iPod touch

Here is how to mark an email as spam:

Open the Mail app

Open the spam message

Tap the Flag at the bottom

Tap Move to Junk

Mac

If you want to flag an email as spam, here is how to do it on Mac:

Access Mail

Select the message

Click the Junk button in the Mail toolbar

Alternatively, you can just drag the message to the Junk folder in the sidebar

iCloud

To move the spam message to the Junk folder, you have to:

Go to iCloud

Log in

Find the spam mail

Click the Flag button

Choose Move to Junk
How to Mark Email as Spam in Gmail
?

Every email you mark as spam on Gmail helps the service become better at detecting similar messages automatically. That happens because Google receives a copy of each marked email and analyze it to develop its techniques for detecting spam further
You can flag an email as spam using three different methods:
Going through the Gmail website

Accessing your

Android Device

Gmail App

Using Gmail app on your iOS device.
How to Mark an Email as Spam in Gmail
Using Your Computer Browser?
You can mark any unwanted email as spam and send it to the Spam folder by accessing Gmail through your computer browser. 
Here is how to do it:
Go to Gmail

Login in to your account

Find the unwanted email and select it. You can pick more than one email

Click the Report Spam option
This will add your selected email to the Spam folder. Messages that are in the Spam folder are automatically deleted after 30 days, but you can remove them on your own as well.
To delete emails from the spam folder follow these steps:
Access Gmail from your browser

Look up the menu on the left side of the window

Scroll down until you reach the More option

Click on More

Click Spam

Click Delete all spam messages now from the top menu
If you only want to delete certain emails, you can select them and click Delete Forever.
How to Mark Emails as Spam in Gmail
Android App?
You can use your Android app as well to mark any unwanted email as spam. Here are the steps to accomplish that:
Open the Gmail app on your Android device

Select a spam email or multiple emails

Find the three dots in the top right corner

Tap Report Spam
This sends those emails directly to the spam folder. If you pick the wrong email by accident, you can undo the action by choosing the Undo option at the bottom of the screen. The Undo option is only available for a few seconds, so make sure that you act quickly.
If you miss the opportunity and still want to reverse your action, here is what you can do:
Open the side menu by tapping on the three horizontal lines at the top left corner

Scroll down and find the Spam folder

Select your message

Click on the three dots at the top right

Pick Report Not Spam
How to Mark Email as Spam on iPhone
Gmail App?
If you have a Gmail app on your iOS device, you can flag emails as spam from here as well. 
Here is how to do it:
Open the Gmail app

Tap the sender's profile picture next to the unwanted email

Tap More in the top right corner

Click on Report Spam option
What About Real Paper Spam Mail? DoNotPay Can Help You With That as Well!
Does your real-life mailbox look like your email inbox? We can help you get rid of physical spam mail as well. 
Here is how to stop the spammers:
Take a photo of the unwanted spam letter

Access DoNotPay from your

web browser

Click on the DoNotMail feature
Once you complete the steps, DoNotPay will unsubscribe you, which should prevent the sender from spamming you again. You will also be added to the class action lawsuit against the sender if one exists, which means you can get compensated. 
What Else Can DoNotPay Help You With?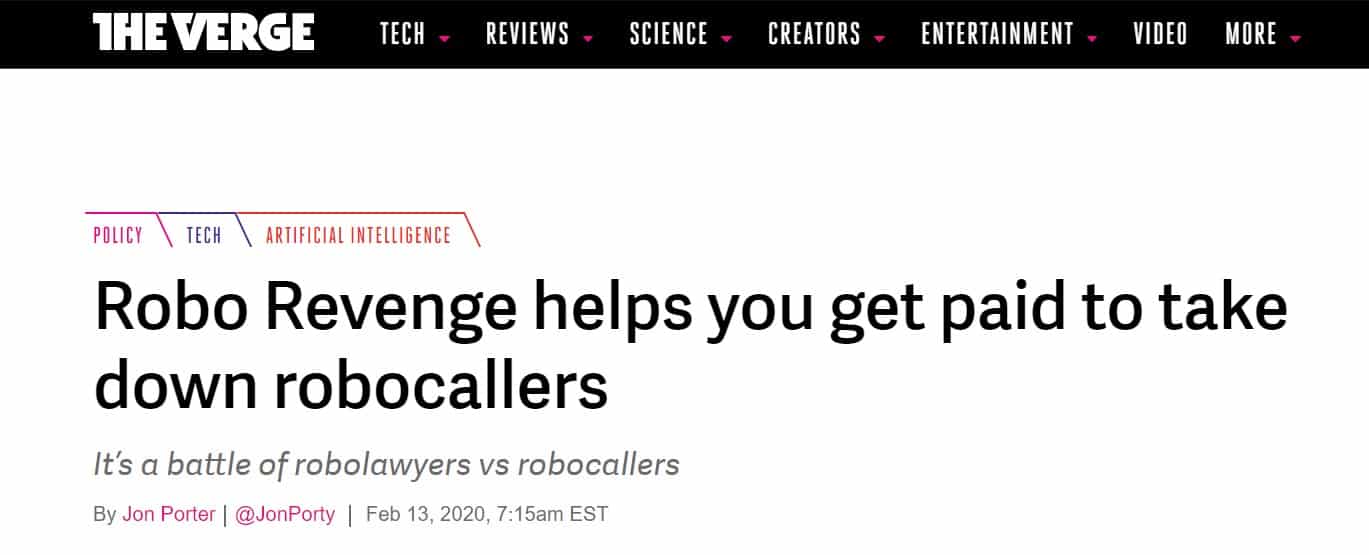 DoNotPay is the virtual assistant app that can help you get your money back from scammers, corporations, and anyone who did you wrong. Whatever the problem is, we take over the hard work. 
Use DoNotPay to block emails from the Bank of America, Pinterest, Amazon, Twitter, or Discord.
You can sue big companies like Frontier, Comcast, or CenturyLink. The app can also help you report cyber harassment or request a refund for anything from your eBay purchases, to your Spotify subscription. 
You can access DoNotPay from your web browser!
Some tasks that DoNotPay can assist you with are:
Fighting speeding tickets

Disputing traffic tickets