How to Stop Receiving Emails? — A Detailed Guide
Emails are still largely used as a means of communication, both by individuals and corporations.  Sadly, there are those who would misuse emails for their personal gain, such as spammers and cybercriminals. 
You've probably experienced seeing a full inbox filled with strange emails. Most people choose to ignore or simply delete these emails without knowing what they are really about. Many don't know that they can block someone's email, but luckily, DoNotPay is here to help!
How to Block Spam Emails With DoNotPay?

Dealing with spam and phishing emails and worrying about the dangers they bring can often be quite taxing. If you do not want a headache caused by constantly reporting spam emails, DoNotPay can help you out block incoming emails. By blocking unwanted emails from reaching your inbox, you decrease the chances of being scammed or the chance of harming your computer or mobile device. 
Here's how you can block emails with DoNotPay:
Log in to your DoNotPay account in your

web browser

Select the Spam Collector option, either from the menu on the left or by scrolling down

Enter your email address to pair it with DoNotPay

Forward the spam to

spam@donotpay.com

the next time you receive it
After you've taken these four steps, DoNotPay will provide you with two options: 
To unsubscribe automatically

To add your case to a class action lawsuit against the sender, if one exists, which will make you eligible for compensation
In order for us to be able to add your case to the lawsuit, the spam must be illegal. The spam is illegal if the sender does not provide you with an option to unsubscribe on your own, or you did not agree to receive the emails. 
Fighting spam with DoNotPay is proven to be easier and less stressful than doing it on your own. You will only have to forward the suspicious emails to us, and we will investigate. By letting us take care of the annoying spammers for you, you'll save a lot of time and get your peace of mind.
Is There a Way to Block Unwanted Emails On Your Own?

Email providers have introduced measures that can be used to combat spammers. Major providers have installed filters and spam folders for fighting against unwanted emails. Sometimes the filters and reporting emails as spam work, but you often end up getting similar emails after a while.
The most prominent email providers realize the importance of a malware-free inbox, and that is why they introduced algorithms that evaluate email attachments, and prevent the malicious ones from reaching your inbox. 
How to Block Emails On Gmail?
Gmail's Program Policies do not allow senders to use Gmail to harass, threaten, or intimidate another user, and that is why Google lets you block an email address from sending you emails.
Here's how it's done:
Open the Gmail app

Open the message in question

Tap the menu in the top right corner of the message

Tap Block [sender]
Once you block someone, that person's messages will directly go to your spam folder. If you want to unblock someone, you can do so using the same steps you used for blocking. The process is the same on the iPad, iPhone, Android, and desktop devices. 
Another way to keep your inbox clean is to unsubscribe from mass emails. These emails are usually newsletters or promotions. To unsubscribe, follow these steps:
Go to Gmail

Open an email from a sender you wish to unsubscribe from

Click Unsubscribe or Change Preferences
If the options from the third step are not provided, you should block this sender. If you unsubscribe successfully, it takes a couple of days for the emails to stop appearing in your inbox. 
How to Remove Suspicious Emails From Gmail?
Some emails are more dangerous than the usual junk emails. These are called phishing emails, and their purpose is to scam the user. The purpose of phishing emails is to lure you into a sense of emergency, which will ultimately lead to you providing a scammer with your personal or financial information. Major email providers, including Gmail, are committed to preventing these abusive emails from appearing in your inbox, but some emails get through. If you see a suspicious email in your inbox, you should report it. Here's how you can do that: 
Go to Gmail

Check the box on the left or open the message

You can also report emails for phishing, by clicking on Report Phishing at the top right of the message, under the More option. 
Are There Any Laws That Protect You From Phishing?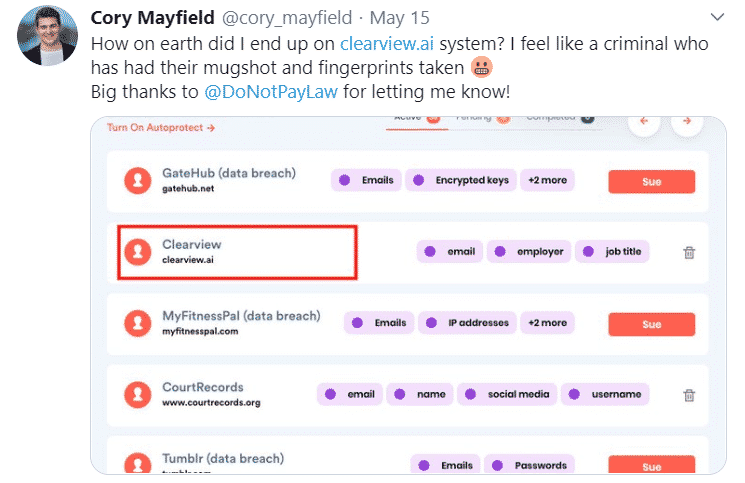 Email providers were not the only ones to recognize the dangers of phishing emails. Before the anti-spam laws were introduced, spammers were free to target whoever they could through emails. In the early 2000s, governments across the globe started realizing that phishing emails are doing real damage after a virus was spread through a Microsoft Word document attached in emails. This virus caused approximately $80 million in damages. 
Argentina was one of the first countries to act, with the introduction of the Personal Data Protection Act in 2000. 
| | |
| --- | --- |
| USA | CAN-SPAM Act |
| UK | Privacy and Electronic Communications (EC Directive) Regulations |
| EU | Directive on Privacy and Electronic Communications |
| Australia | Spam Act of 2003 |
| Canada | Personal Information Protection and Electronic Documents Act |
It is important to remember that you can protect yourself from phishing, simply by improving your behavior online. Avoiding shady links, not displaying your email publicly, and downloading spam filtering tools are some of the techniques that yielded positive results. 
What Else Can DoNotPay Do For You?

Being the world's first robot lawyer, DoNotPay can provide you with a variety of services, both offline and online. Problems such as handling your subscriptions or disputing parking tickets are just two of our specialties.
You can sue big corporations such as AT&T with DoNotPay without dealing with attorneys and complicated legal proceedings. Since the rules of small claim courts differ from state to state you have to consider the sum of money you are pursuing, and whether you want a monetary or equitable reward. We will generate a demand letter for the company you're suing and fill out the required small claims forms for your state. 
If you do not want trouble yourself and read numerous pages about refund policies, we can help you get a refund or a chargeback with some of the biggest companies out there. Do not hesitate and check out our services in your web browser. Here's what else we can do for you: 
Dispute traffic tickets

Fight speeding tickets

Get revenge on robocalls