The Ins and Outs of the Direct Express Refund Policy
Direct Express is a special prepaid debit card people can use to receive federal benefits, such as the supplemental social security income, veterans' compensation and pension, and more.
Over three million Americans possess this card and use it for their purchases.
Since this isn't your regular card, you may be wondering about its refund policy. This helpful guide will give you all the information you need. Sit back, read, and learn how to get your money back!
What Is the Direct Express Refund Policy?
If you were to look for any information about the Direct Express refund policy on their website, you would run into a dead end. There is no unified policy about getting your money back on your Direct Express card because it depends on specific merchants.
Direct Express Refund Policy FAQ
There are two most common questions Direct Express cardholders ask when it comes to their refund policy:
How do I get a refund for a returned item?

What can I do if I don't agree with the amount deducted from my card?
Returning an Item
If you want to get a refund on something you purchased, you need to return it to the merchant together with the receipt. Once you do, the seller will start the refund process. You should check with the merchant when and how the refund will be issued.
My Calculations Don't Match My Direct Express Card Balance
Many dissatisfied users claim their Direct Express cards were hacked and that they were scammed. One person said that they'd had 11 unauthorized charges, each for $250!
Another said that their laptop was hacked, and they were contacted by someone claiming to represent Direct Express. Once they finally decided to reach out to Direct Express, they were told it was too late for a refund!
You can receive all your balance information or share any doubts about the charges by calling the Customer Service number found on the back of your card. This is a toll-free number you can call 24/7:
1-888-741-1115

1-866-569-0447 (for the hearing-impaired)
How To Deal With Direct Express Refunds on Your Own?

Dealing with refunds for purchased items by yourself can be quite daunting.
You have to take it up with the vendor first. In case they don't cooperate, you should dispute the transaction and demand a chargeback.
The Direct Express website doesn't offer a dispute form or a fax number. You have to handle this issue by calling the customer service number given above.
Prepare the following info to speed up the process:
Your Direct Express card number

The transaction you want to dispute (date of the transaction, the amount spent, the vendor's name and location)

Your full name

Date of birth

Your Social Security number
How Long Will I Have To Wait To Get in Touch With Direct Express?
Direct Express claims to receive plenty of complaints and dispute requests, so their phone lines are often clogged. You can find many livid customers' bad experiences on the Direct Express dispute resolution page. They complain about fishy transactions, poor assistance, lengthy call waiting, and even longer conversations with customer support.
Direct Express advises you to file a complaint with the US Treasury Department by sending them an email about your unresolved issue at Direct.Express@fiscal.treasury.gov.
When it comes to being on hold while trying to reach Direct Express, DoNotPay can jump the phone queue! We can wait in your stead for as long as it takes and notify you when we get through to a customer service rep.
Request Direct Express Refunds Faster With DoNotPay

The way to get your money back if you paid with your Direct Express card is one complicated maze! Luckily, DoNotPay knows a better way!
Follow these steps:
Open DoNotPay in your

Click on

File a Chargeback

Fill in your bank details

Answer a few questions from our Chatbot

Verify your information and hit

Submit
What happens next? We immediately fax the chargeback request to the bank. We can also get in touch with the vendor. As the Fair Credit Billing Act (FCBA) states, consumers have a 60-day deadline to dispute credit card charges of any transaction over $50.
DoNotPay can demand a chargeback from other card companies and online payment services as well. We know how to deal with:
How Long Does the Direct Express Refund Take?
The information on how long a Direct Express refund takes is scarce. They claim a refund will be finalized within 30 days after returning the purchased items. There is no mention of how much time it takes to handle disputing transactions and fraudulent charges.
Problems You May Encounter When Requesting a Direct Express Refund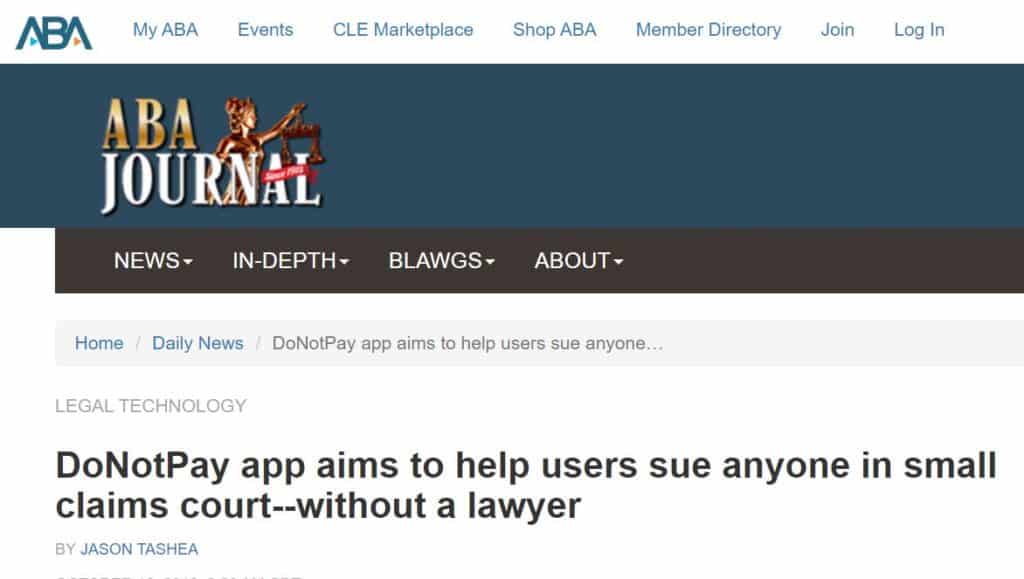 If a company refuses to issue a refund or if Direct Express is uncooperative, we've got your back! DoNotPay can help you take people or companies to small claims court!
We were awarded the reputable Louis M. Brown Award for Legal Access given by the American Bar Association. Here are some companies we have helped sue:
DoNotPay will guide you through the legal process and make sure you get what is rightfully yours. Our services include:
Writing a demand letter

Completing court forms and other necessary paperwork

Helping you file your complaint

Teaching you how to serve the mandatory docs to the company you wish to sue

Drafting a court statement
How Can I Check the Status of My Refund Process With Direct Express?
A ready-made refund checking page doesn't exist at Direct Express. What you can do is check your balance. These are your options:
Methods

Details

Direct Express website

Log in to

your account

, then check under

Transaction History

Direct Express app

Get the app from the App Store or Google Play depending on your device, then check under Transaction History

ATM

Check your balance at any ATM that accepts MasterCard debit cards

Customer service

Call Direct Express customer service
DoNotPay Has More Pro Hacks To Share With You!

You can use DoNotPay to request refunds from other companies, such as Amazon, Udemy, Hulu, Uber Eats, Walmart, and many more!
Demanding refunds is not all we do. DoNotPay is well-versed in solving all sorts of problems.
From signing up for a DAZN free trial risk-free, unsubscribing from emails on your iPhone, to canceling your Grove subscription, there's not much we can't do. Access DoNotPay from a and make these issues disappear with our help:
Fighting your speeding tickets

Appealing your traffic tickets