Dispute Daly City parking tickets for free in just 2 minutes
An article in Newsweek describes how the DoNotPay app has reversed more than $4 million worth of parking citations for its users in only two years. DoNotPay has successfully won over 160,000 cases, and each one took 120 seconds or less.

Successfully appealing your Daly City ticket can be achieved with minimum effort.  These simple steps outline how to dispute a parking ticket for free:
Access the app through any

web browser

.

Our AI-powered chatbot will ask some basic questions regarding your case. It will take account of the state in which you were ticketed, the type of citation, and the reason why you think you have a valid claim.

Upload a picture of the ticket you received.

Upon checking your case, DoNotPay will send you a script that you will use to reverse your infraction.
Watch how to dispute parking tickets in any city:
Is it worth my time to challenge a parking infraction issued in Daly City? Is it possible to beat it?

The answer is yes, you can challenge a Daly City parking ticket, and it is simpler than you might think. Often, various, seemingly negligible, but vital mistakes can be found in a citation. Those lapses can let you get away without a fine, or at least reduce it. Thus, it is advisable to scrutinize the details of your parking ticket for possible errors. Even the smallest mistake can help you get your citation dismissed. Even if there are no errors, it's always worth challenging your ticket citation, especially with the help of the DoNotPay app.
Here are some of the reasons people contest their parking citations:
An error on the parking ticket

Changes or alterations made by the issuing traffic officer

Missing information on the ticket

Many other reasons. Just the act of disputing can get your fine dismissed or reduced
DoNotPay also offers you ideas on how to strengthen your argument, including:
You were no longer the owner of the vehicle at the time of issuance

You were not the one behind the wheel when the citation was issued

Illegible markings or signs

Misplaced or hard-to-read traffic signs
You can file for an appeal within 21 days of receiving your infraction. There are three options for appealing a Daly City parking ticket. You can do so online, by mail, or in person.
DoNotPay can prepare everything for you. You have every reason to try to beat your parking ticket.
The process of appealing on your own can be lengthy and complicated. The DoNotPay app will make it uncomplicated. Also, the odds of a successful appeal rest on the documents you submit. These can include:
Evidence such as photos

Vehicle registration information

Transfer of vehicle ownership proof (if applicable)
Head over to this Reddit thread for other tips for fighting parking tickets in any city.
Access it from any web browser to dispute all your citations from the comfort of your home.
Can DoNotPay save me some time on my appeal?

Creating a convincing appeal will take you way longer if you don't use the DoNotPay app, which can prepare one in no more than 120 seconds. DoNotPay does it all for you. Avoid paying parking fines while using your time for more important things. It's the best of both worlds.
Access it from any web browser to dispute your parking ticket in a matter of minutes.
Pay or Appeal?
| | | | | |
| --- | --- | --- | --- | --- |
|   | Difficulty Level | Duration | Rate | Benefits |
| Appeal | Using DoNotPay is easy | All it takes with DoNotPay is 120 seconds | Fines can be reduced or canceled | Fast, efficient, and free |
| Pay | Payment via phone can be confusing and difficult | The payment process can take a few hours or days | Fines, charges and other fees | Your wallet will be thinner |
Can I contest Daly City, CA, parking citations issued by private companies?

All Daly City parking tickets are covered by DoNotPay, regardless if it was issued by the government or any private parking company, such as:
Douglas Parking

SP+, aka Standard Parking

Towne Park

Imperial Parking, aka Impark

Laz Parking

ABM Parking Services

Lanier Parking

Ace Parking
Access it from any web browser to dispute tickets from private companies.
Do I need a lawyer to dispute an infraction in Daly City?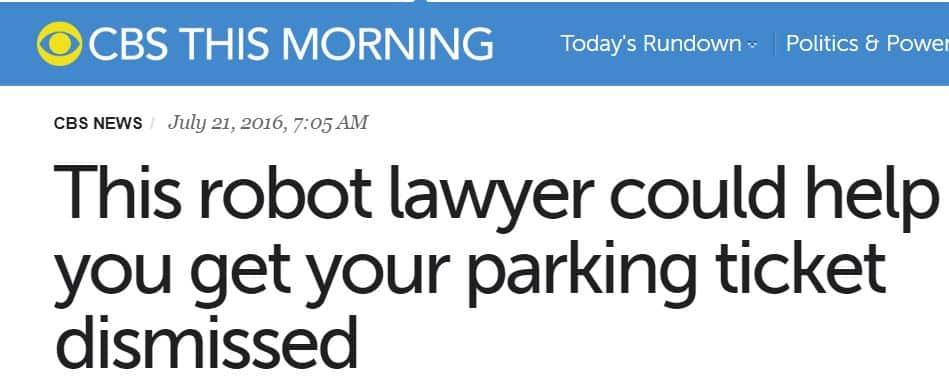 Daly City is an expensive place, and hiring the services of a capable parking violation lawyer can cost you more than expected, maybe more than the fine itself. Hiring a lawyer for your Daly City parking ticket is best avoided.
You are not obliged to hire a lawyer to appeal your Daly City parking ticket. It is expensive, but if you feel the need to have one, verify the lawyer's credentials:
Qualifications

Experience

Win rate
When finding a parking ticket lawyer, consider these factors:
Ask for referrals from your trusted friends or colleagues

Confirm the fee

Consult in person before deciding to get their service
How much can a parking ticket lawyer cost in Daly City?

Experienced lawyers may charge between $200 to $1000 per ticket case. But since this is Daly City, CA, you should expect that the representation costs will be on the higher end.
All you have to think about is whether a $60 fine is worth legal costs of more than five times your parking fine.
Instead, you can use DoNotPay for free and appeal without all the hassle. Access it from any web browser to dispute all your citations without a lawyer. 
What if I just want to pay a Daly City parking fine?

Paying your parking ticket should be simple. In Daly City, however, it involves several steps, which can be time-consuming. Therefore, why not challenge your ticket first before deciding to pay? Appealing is easy with DoNotPay. Use it in your web browser and contest your ticket in 2 minutes!
But if the odds aren't in your favor and payment is your only option, these two payment methods for parking citations are possible in Daly City:
Telephone: Interactive Voice Response System (IVRS). This method requires a credit card. You have to dial (888) 442-4088, follow the voice instructions and have your credit card details and citation number or license plate number ready. You will get a confirmation number once the transaction is successful.

By Mail. You can send your check or money order payment via snail mail. Your citation number and license plate number must be indicated on your check or money order. You may send your parking ticket payments to Daly City, P.O. Box 9003 Redwood City, CA, 94065-9003.
For more information about Daly City parking ticket payment options, check out their official website here.
Is it possible to have my Daly City parking ticket fee reduced?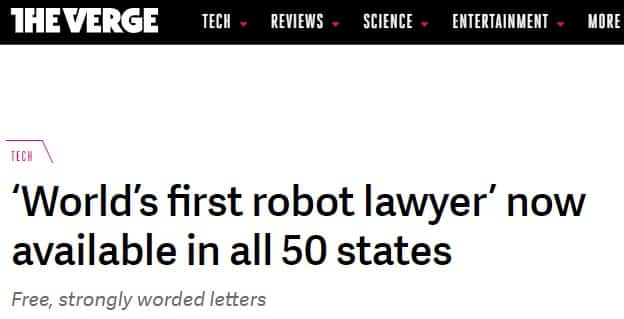 Here is a Reddit thread on getting your infraction fine reduced. It is possible, and sometimes all you have to do is appeal to get a fine reduction.
Daly City is known for its faulty smart meters, which result in unfair ticketing. This creates a common reason for drivers to get their parking tickets reduced or dismissed.
Access it from any web browser to dispute all your citations and reduce your fines. 
What if I get a citation and someone takes it off my car? What should I do?
Sometimes, Daly City parking tickets get misplaced or removed from your car before you even see them. You'll still be responsible for paying the fines. The city will send out notifications via mail to your mailing address.
If they can't find you, your case will be forwarded to a collection agency. That is one thing you should avoid because it will affect your overall credit rating.
If you wish to know more about this matter, read this Quora thread.
Can Daly City traffic officers give me a citation even if I'm inside the vehicle?
The answer is yes, getting a parking ticket even when you are behind the wheel is not uncommon. Regardless of the reason you allegedly stopped or parked in an unauthorized area, a ticket officer may still issue a citation. The key here is to be aware of the rules before you stop.  
Similar cases are discussed in this thread.
Do I have to pay the parking tickets I get while driving a rental car?
Car rental companies such as Hertz automatically charge your account for any parking violations you acquired while renting their cars. Based on Hertz's terms and conditions, the "renting party is responsible for any fines, road tolls, congestion charges, and other similar fees incurred during the rental." Parking fines should be paid immediately to avoid further fees with the car rental company.
What if I don't pay my Daly City parking ticket on time?
Failure to settle your Daly City pay parking tickets on time won't land you behind bars. But your parking ticket should never be ignored. Serious repercussions can ensue if you continue to neglect your obligation with the traffic bureau.
In Daly City, CA, it is not a criminal offense if you continue to neglect your parking tickets. But it doesn't mean that it won't just go scot-free. Here are some consequences you'll face should you ignore your parking citations:
You will risk not getting your vehicle registration renewed.

Overdue payments incur additional fees and penalties.

Delinquent Daly City parking tickets may be forwarded to a collection agency.

They may take the fines out of your income tax refund.

Collection agencies may be tasked to possess vehicles with delinquent parking tickets.
Access it from any web browser to dispute all your citations from the comfort of your home.
Is my driving record affected by parking infractions?
Theoretically, parking tickets do not reflect on your driving record. But the driver shouldn't assume that unpaid parking ticket fines won't go unnoticed by the city's Department of Motor Vehicles (DMV). Delinquency can lead to undesirable consequences. If you habitually disregard your responsibilities to pay, the DMV has the right to refuse the renewal of your vehicle registration or to suspend your driver's license.
Why take the unnecessary risk of driving with unsettled fines when you DoNotPay can help you dispute your parking ticket case?
Can Daly City parking fines increase the cost of my vehicle insurance?
Insurance corporations like Allstate don't maintain a database with your Daly City parking tickets infractions. Thus, they might not bother to increase your vehicle's insurance cost. Be aware, though, that getting vehicle insurance coverage obliges you to show your license, and not being able to renew it because it is you have pending citations becomes a dilemma.
An article on Quote Wizard discusses how some insurance companies deal with this type of scenario.
Do I need to pay a fine from Daly City if I'm from another state?
Different cities and states have different parking regulations that you need to be aware of before you drive there. If you get ticketed for breaking one or more of their rules, then the penalty must be settled no matter where you're from. You can challenge any parking ticket, and DoNotPay will be especially helpful if you committed an infraction outside of your home city. It will let you appeal without having to return to the jurisdiction in question.
How much money does Daly City generate from parking ticket fines?
Daly City's average parking ticket costs between $35 and $100.  This is relatively high among American cities. Considering the number of citations Daly City issues, they generate millions of dollars every year from parking tickets alone.
While there are no concrete figures available for Daly City, according to this article,  the adjacent city, San Jose, generates $65 million annually from parking infractions.
DoNotPay helps users fight and beat tickets in any city
DoNotPay helps users fight parking tickets in every city in the US and UK. Here are a few cities we've helped users dispute the most tickets in:
What else can DoNotPay do for you?
DoNotPay is available on your web browser and the app can also assist you with:
Beating traffic tickets

Contesting speeding tickets

Help you get compensation for delayed and canceled flights
Recap: Daly City parking tickets:
| | |
| --- | --- |
| Disputing your Daly City parking tickets is always worthwhile. | DoNotPay makes it easier to appeal parking tickets. |
| Using DoNotPay saves a huge amount of time. | DoNotPay is available in any browser or on iOS. It provides you with the script to appeal your citation within 120 seconds. |
| DoNotPay can also assist you with parking tickets issued by any private company. | DoNotPay can appeal parking tickets in over 100 American cities. |
| Failing to address parking tickets brings you unfavorable consequences.  | Other than parking ticket fines, your registration may also be withheld. |
| Appealing your parking ticket in court is easy with the help of DoNotPay. | DoNotPay can assist you no matter how much supporting documentation you have. |
| There is a way out of paying off your Daly City parking ticket.  | With DoNotPay, you can either get your fines dismissed or reduced. DoNotPay has helped reverse more than $4 million in fines since 2014. |
| Disputing a parking ticket is practical and worth your time.  | DoNotPay gives you a winning argument to appeal your parking ticket in 120 seconds. |