Get Conversion AI Free Trial Without a Credit Card Easily

Conversion AI is a program that uses an artificial intelligence known as Jarvis. It's a web-based GPT-3 AI developed by copywriters and online marketing experts to revolutionize copywriting. It's marketed as an ultimate copywriting tool that can deliver high-converting content for emails, websites, media, ads, and other online outlets.
Jarvis AI provides a 5-day free trial to generate a maximum of 10,000 words for free. However, you need to enter your credit card information as part of the process to access . The Conversion AI Free trial puts you at risk of automatic renewal, especially if you don't intend to continue using this service. DoNotPay offers the perfect solution to this situation with its Virtual Credit Card.
What You Should Know About Jarvis Conversion AI Free Trial
 or Jarvis is an AI founded by Dave Rogenmoser. It helps people deal with various content writing work. It can help you write and manage website content, blog posts, ads, social media posts, and other online content.
Conversion AI can be a helpful tool for copying or writing original work. It can deal with almost every type of writing work and deliver high-quality work per your expectations. This makes it a beneficial tool that can help you provide engaging content for your marketing campaigns.
Apart from writing work, Jarvis can help you achieve the following benefits:
No need to research
Deliver plagiarism-free content
Deliver SEO-friendly content
With Conversion AI, all you have to do is put down your title and keyword and the accurate and complete content for your website or marketing campaign.
How to Get a Conversion AI Free Trial
Jarvis has a five-day free trial where users can get 10,000 words for free to determine whether to continue using the software or not. The free trial allows you to understand how this AI works and benefits your writing. It also cuts down doubts that you might have about AI's ability to provide value for your money by writing your social media posts, campaigns, and other writing work.
With that in mind, here is how you can get a Jarvis Free trial:
Visit Jarvis Free Trial Page: Create your Conversion AI account by filling in your details like your name, email address and click "continue."
Fill in your business name: company name and it's domain name.
Choose what you want to do: This includes filling in basic details like whether you want to write social media posts, blog posts, ads, or website content.
Choose your plan: Jarvis offers three plans: Starter, Pro, and Boss. Once you select any of these plans, you'll have to add the payment details of your credit card to access your five-day or 10,000 words free trial.
Does Jarvis Free Trial Automatically Renew Into a Subscription?
Yes. Once the trial timeline has expired or used more than 10,000 words, you'll be automatically charged the applicable fees for the specific subscription you've selected. Therefore, you have to cancel your subscription 24 hours before the last day of the free trial period or before your free 10,000 words are done.
Follow these steps to cancel your subscription:
Access the Usage and Billing option in your setting
Scroll until you see a "cancel account" button at the bottom
Click the 'cancel account' button and follow all the prompts that appear until you finalize the process
By cancelling your subscription, you'll automatically end your billing cycle. You can use the app for the remaining period of your subscription. After that, your remaining credits will be deleted, and Jarvis will cancel your account. By cancelling your subscription within a trial, all your remaining credit will be deleted.
Please note, Jarvis offers an option to pause your plan for thirty days. With this plan, your billing cycle will be paused and resume after thirty days are done. To access this option, click on "view billing details in the usage and billing tab and select 'pause plan.'
How to Avoid Conversion AI Automatic Renew With DoNotPay Virtual Credit Card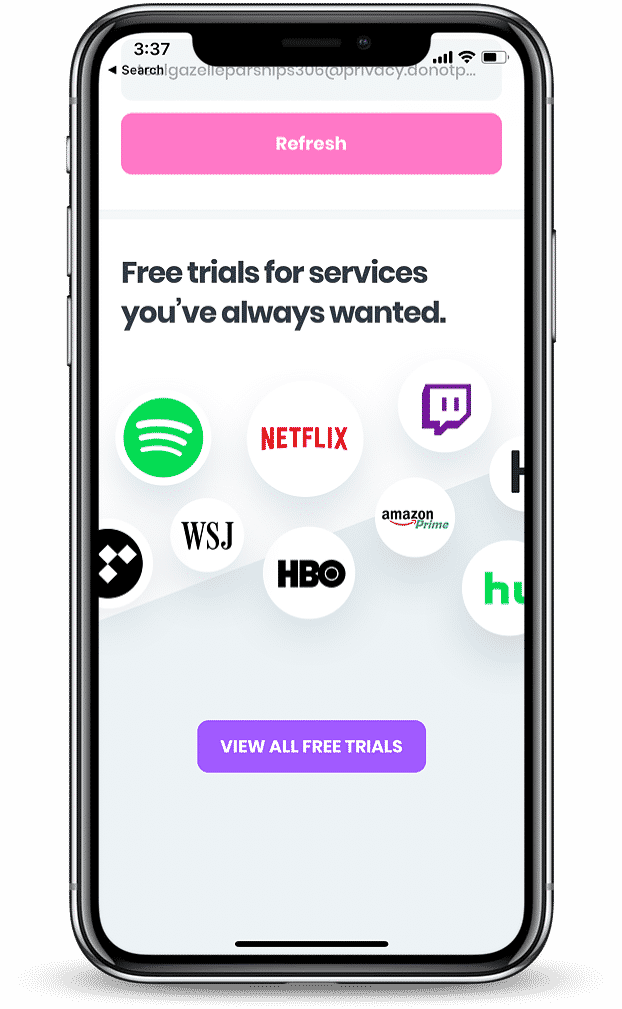 With the impending risk of an underserved renewal of your Jarvis AI subscription, you need a reasonable way to avoid putting your money at risk. DoNotPay guarantees the perfect solution towards this with its Virtual Credit Card.
With DoNotPay Virtual Credit Card, you don't have to worry about being charged for Conversion AI services since this virtual credit card doesn't have any money. You don't have to fear the sneaky procedure Jarvis AI uses to pay for a service you're not interested in.
What Other Issues Can I Solve With DoNotPay Virtual Credit Card?

With our Virtual Credit Card, you can sign up for almost every free trial service without worry. You can use it to access free trials for services like:
Once the trial period ends on these websites and apps, you can rest assured that no charges will follow since their billing isn't placed on your credit card. Sign up today, and let's help you enjoy Conversion AI free trial and avoid making any payments.