How to cancel TransUnion hassle-free with DoNotPay
TransUnion is a global credit-reporting agency that acts as an intermediary between businesses and consumers. It collects information on over a billion consumers in more than 30 countries around the world, monitors credits, makes credit reports, and offers a variety of fraud protection products to its customers.
Does TransUnion offer free trials?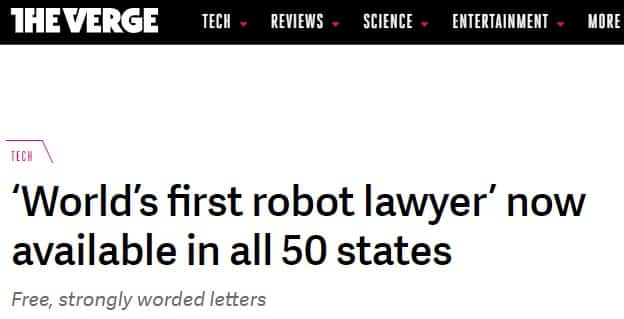 Yes, TransUnion offers free trials as a way of attracting new customers. The terms of the free trials are specific to the products that are provided by it. You will need to provide your debit or credit card details before you are allowed to use your free trial. You won't be charged for anything you have access to until the trial expires. Note that you may be offered a payable upgrade to your trial while it lasts. If you accept, you will be charged for the upgrade, your trial will be terminated, and you will be on a paid subscription to TransUnion.
Will a TransUnion free trial turn into a paid subscription automatically?
Yes, even if you don't upgrade during your free trial, once it expires, your account will continue into a paid membership without notice to you, and you will be charged to the credit card you supplied. Your subscription will be auto-renewed and billed in the same way in the months that follow until you cancel it. You can cancel your TransUnion trial at any point before it expires. By doing so, you will prevent the company from auto-subscribing you into a paid membership.
DoNotPay's virtual credit card doesn't let companies auto-renew you into paid subscriptions!
By using our virtual credit card, you can prevent companies such as TransUnion charge you without you being aware of it. To the company, it will look like any other credit card, but they won't be able to collect any payments from you once the trial period ends. You will avoid being trapped in an unwanted subscription and save hundreds of dollars that would otherwise drip out of your pockets unnecessarily.
How can I cancel TransUnion on my own?
The only way to cancel your TransUnion membership at this time is via phone. Here is what you should do:
Dial the

toll-free number (855) 681-3196
Wait on hold

until a representative answers

Tell them that you want to

cancel your subscription

Provide relevant account details and

a reason for cancelation

Ask to

receive a confirmation

of your cancelation
TransUnion offers both free and paid memberships. Note that when you cancel a paid subscription, they will automatically start you on a free one. If you want to close your account with TransUnion permanently, you would also have to cancel that subscription separately.
Another detail to keep in mind is that after you cancel, you will lose access to your data, including any credit scores and analyses purchased during the subscription period.
| | |
| --- | --- |
| Can you cancel TransUnion with | Yes / No |
| DoNotPay | Yes |
| Email | No |
| Phone | Yes |
| Letter | No |
| In-person | No |
| Online | No |
How can DoNotPay cancel my TransUnion membership?
If you would like to avoid the hassle of waiting on hold and remember if you've canceled all your subscriptions, let DoNotPay handle the whole process for you. It won't take you more than 30 seconds because all you have to do is:
Open our app

in any browser

Tell our chatbot

which service to cancel

Give us some relevant

details about your account
Confirm your email,

and we will reach back to you in less than 48 hours!
Will TransUnion grant me a refund when I cancel my account?
No, unfortunately, TransUnion waivers any responsibility to give you a full or partial refund when you cancel your membership to its services.
Can I freeze my subscription to TransUnion instead of canceling it entirely?
TransUnion doesn't allow pausing your subscription at present. If you want to avoid paying for this service unnecessarily, your only option is to cancel it.
Are the staff at TransUnion uncooperative? DoNotPay can help you sue them if they wrong you!
If you are unhappy in any way with how TransUnion is treating you, we can help you set things straight! DoNotPay specializes in suing companies in small claims court, and we will gladly help you with that too!
What will show up in my bank statement when TransUnion charge me?
| | | |
| --- | --- | --- |
| RECURRING CHECK CARD PURCHASE TU *TRANSUNION 800-493-3292 CA | TU *TRANSUNION 800-493-3292 CA 93401 USA | Payment to TU *TRANSUNION|800-493-3292|CA |
| TRANSUNION 800-493-3292 CA | TU *TRANSUNION PLUS 855-468-1378 CA | VISA DDA PUR 469216 TU TRANSUNION 800 493 3292 * CA |
| TU *TRANSUNION 800-595-5760 CA | Debit Purchase - Visa Tu *transunion 800-493-3292ca | TU *TRANSUNION 800-493-3292 CA |
| TRANSUNION | TRANSUNION INTERACTIVE | TU *TRANSUNION |
| Debit Card Purchase - TU TRANSUNION 800 493 3292 CA | TU *TRANSUNION 800-493-3292 CA | Recur Debit Card Purchase TU *TRANSUNION 800-493-3292 CA |
| TU *TRANSUNION 800-493-3292 CA 93401 US | TU *TRANSUNION xxx-xxx-3292 CA | DEBIT CARD PURCHASE - TU *TRANSUNION xxx-xxx-3292 CA |
What are some alternatives to TransUnion that I can try?
As a credit-reporting agency, TransUnion is one of "The Big Three," next to Experian and Equifax, albeit it is the smallest one of the three. If you are dissatisfied with TransUnion's services and decide to cancel your subscription, we suggest giving one of the two main competitors a go.
Company
Prices
Benefits

Equifax Complete Family Plan

$19.95 per month

Equifax 3-Bureau credit scores

Social Security Number scanning2

3-Bureau credit report monitoring1

Add a second adult and up to four children

Experian CreditWorks Premium

$4.99 first month

$24.99 afterwords

Checks your credit reports each day from all three credit bureaus

Notifies when fundamental changes are detected

FICO Scores
Becoming their member could be a sound choice as they are the leading companies in the industry. If you decide they are not the right fit for you either, then once again, DoNotPay will cancel those subscriptions for you as well. When you subscribe, don't forget to do it with our virtual credit card to avoid being billed after the trial is complete.
DoNotPay helps you to manage and cancel all of your subscriptions with a click of a button.
Frustrated with paying for subscriptions you don't even use? You're not alone. DoNotPay allows you to manage and cancel all of your subscriptions and memberships, saving you time and money! Here are just a few more subscriptions we've helped our users cancel:
DoNotPay Protects Your Privacy and Finances
Sharing your credit card details online comes with certain risks, and it's getting more difficult to tell good and bad websites apart. With DoNotPay's virtual credit card generator, you will be able to protect your identity and bank account from cyber scammers.
Whenever you run into a suspicious email or website, generate a virtual credit card and proceed without worries. Our virtual cards also work like a charm if you want to avoid automatic payments after free trials.
What else can I achieve with the help of DoNotPay?
Satisfied with DoNotPay's services? Are you eager to learn more about us? Here are some of the services we can offer you:
Dispute traffic tickets

Fight speeding tickets