Cancel Truthfinder subscriptions in just a few easy steps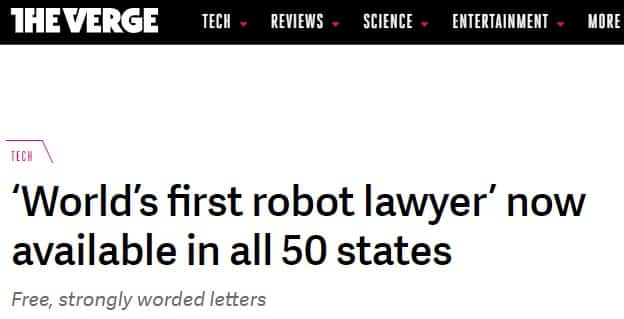 Truthfinder is a subscription service that provides its users with information about other people, including their criminal records, marriage records, divorce records, financial records, and various other personal information.
How to cancel Truthfinder manually
There are several methods of canceling your Truthfinder subscription. Once you cancel, you won't be billed in the future, but you will still be responsible for any pending charges on your account.
Cancel Truthfinder online
Log into

your account to access your dashboard

Go to Membership Settings.

Navigate to the Subscriptions section and click "Cancel".

Select your reason for canceling.

Deny any offers that the company offers to keep you as a member.
Cancel Truthfinder over the phone
Contact the customer support team on 1-800-699-8081.

Press 1 to reach the billing team.

Ask the agent to cancel your membership.

You will receive a confirmation email in a couple of hours.
Cancel Truthfinder via email
Send an email to

help@truthfinder.com

, asking them to cancel your membership.

Include your login credentials, full name, and billing address.

After a couple of days, you should receive an email confirmation.
| | |
| --- | --- |
| Can you cancel with | Yes / No |
| DoNotPay | Yes |
| Email | Yes |
| Phone | Yes |
| Letter | No |
| In-person | No |
| Online | Yes |
Cancel Truthfinder with DoNotPay
Canceling Truthfinder manually can be a bit complicated, mainly because the customer service team sometimes takes more time than they should to end your membership. If you want to ensure your account is canceled immediately, we suggest unsubscribing with the DoNotPay app. Our app will end your membership promptly, and the whole process won't last more than a couple of minutes. Here is what you have to do:
Open the DoNotPay app in your

web browser

.

Click on 'Find Hidden Money'.

Type in "Truthfinder" as the service you want to cancel.
Once we cancel your subscription, you will receive a confirmation email.
Can I pause my Truthfinder subscription instead of canceling it?
No, Truthfinder doesn't let its users put their subscription on pause. If you don't want to use the app any longer, the only option is to cancel it.
Does Truthfinder offer a refund after a subscription is canceled?
No, it doesn't. If you paid for a full month of service and cancel it before that period ends, you won't get your money back. You will still have access to the service until the end of the prepaid month.
Will my Truthfinder free trial auto-renew into a paid subscription?
Unfortunately, Truthfinder doesn't have a free trial. The company does occasionally offer its new clients a 5-day trial for only $1. If you want to give the trial version a try, keep in mind that after five days, it will automatically turn into a paid subscription and charge your credit card.
DoNotPay doesn't allow companies to charge you after free trials!
As Truthfinder's free trial lasts only five days, you won't have much time to try the service and cancel it before the company renews your subscription and bills you. Due to such a short time window, you can easily forget about your trial and end up spending a lot of money on a subscription you don't want. To help you avoid unexpected charges after your free trial, we can create the DoNotPay's virtual credit card for you. To Truthfinder, it will look like a regular credit card, but they won't be able to charge you after the trial expires.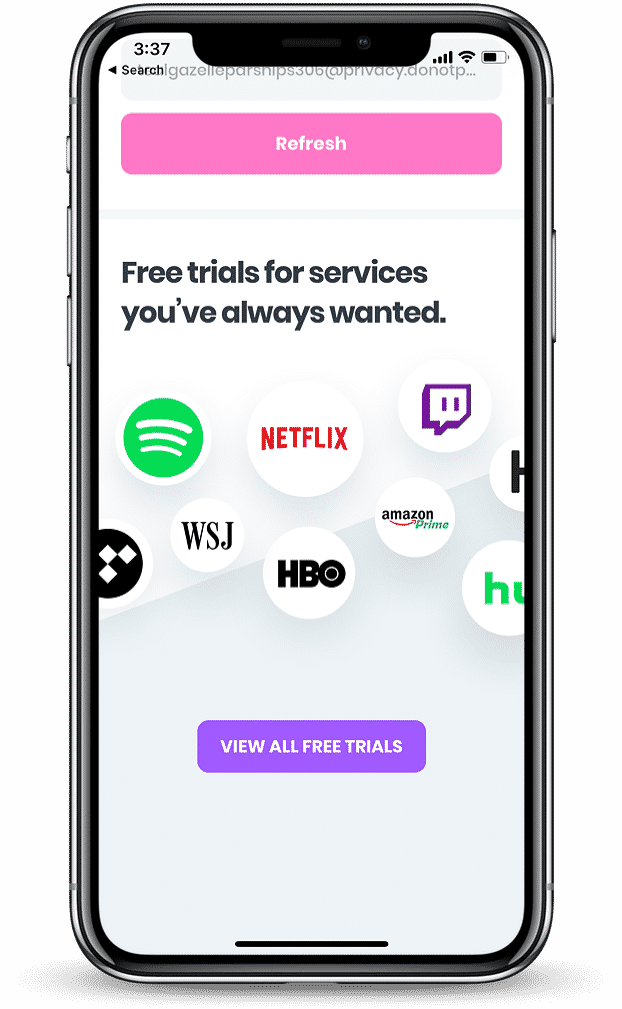 What are some alternatives to Truthfinder?
Company
Pricing
Benefits

BeenVerified

Between $17.48 and $26.89 a month

Information includes contact details (personal phone numbers, addresses, etc)

Access through the website, Android app, and iOS app

PeopleFinders

$9.95 a month

Access to information up to 40 years old

Detailed reports including info from both government and private sources
DoNotPay can track all of your subscriptions
If you've noticed that you lose more money than it makes sense every month, you should check how many services you're subscribed to. On average, American millennials spend over $200 every month on subscription services, most of which they don't use regularly. As many as 87% of them have no idea how much money they're wasting on such services. The DoNotPay app can help you monitor your subscriptions and identify those that you don't use. With our help, you will save quite a lot of money.
Is Truthfinder being difficult? DoNotPay can help you sue them in small claims court
Did Truthfinder keep charging you after you've canceled your membership? Do you think the resolution they provided you with is not what you were hoping for? You can solve these problems by suing the company.
DoNotPay has been recognized by the American Bar Association, and our robot lawyer is fantastic at suing people and businesses in small claims court. With the help of our app, you can sue Truthfinder and get the justice you deserve.
What do Truthfinder's charges look like on my bank statement?
| | | |
| --- | --- | --- |
| TRTHFDR*TRUTHFINDER.COM 800-6998081 CA | PAYPAL INST XFER TRUTHFINDER WEB ID: PAYPALSI77 | : TRTHFDR*TRUTHFINDER.COM 800-6998081 CA |
| Payment To TruthFinder Inc. | PAYPAL *TRUTHFINDER 4029357733 CA | TRTHFDR*TRUTHFINDER.COM |
| TRTHFDR*TRUTHFINDER.C 800-6998081 CA 92101 USA | TRTHFDR*TRUTHFINDER.C | Refund from TruthFinder, Inc |
| PAYPAL *TRUTHFINDER 402-935-7733 CA | TRTHFDR*TRUTHFINDER.C 8006998081 CA | TRTHFDR*TRUTHFINDER.CO 800-6998081 CA |
| Payment to TruthFinder, Inc. | | |
DoNotPay helps you to manage and cancel all of your subscriptions with a click of a button.
Frustrated with paying for subscriptions you don't even use? You're not alone. DoNotPay allows you to manage and cancel all of your subscriptions and memberships, saving you time and money! Here are just a few more subscriptions we've helped our users cancel:
DoNotPay Protects Your Privacy and Finances
Sharing your credit card details online comes with certain risks, and it's getting more difficult to tell good and bad websites apart. With DoNotPay's virtual credit card generator, you will be able to protect your identity and bank account from cyber scammers.
Whenever you run into a suspicious email or website, generate a virtual credit card and proceed without worries. Our virtual cards also work like a charm if you want to avoid automatic payments after free trials.
What else can DoNotPay do?
DoNotPay offers more than a few services that can be useful to you. With our app, you can easily:
Fight speeding tickets

Dispute traffic tickets

Get compensation for delayed and canceled flights