How To Cancel 10 Fitness in Less Than Ten Minutes
10 Fitness is a chain of gym and fitness centers in the United States. If you wish to leave the gym and work out at home during the COVID-19 pandemic, you should cancel your membership. 10 Fitness may not be the best option even for those who want to keep working out in a gym—it has many negative reviews.
If you agree with these reviews, cancel 10 Fitness today using DoNotPay. It will take less than ten minutes!
How To Cancel 10 Fitness With Extra Steps
You'll need some extra patience if you choose to cancel 10 Fitness manually. Here are the cancellation methods at your disposal:
| | |
| --- | --- |
| Can You Cancel Via | Yes/No |
| DoNotPay | Yes |
| Email | No |
| Company Website | Yes |
| Phone | Yes |
| In Person | Yes |
| Letter | Yes |
How To Cancel 10 Fitness via Phone
You can call 10 Fitness at (501) 712-3992 and ask customer support to cancel your membership. It is the easiest way you can cancel 10 Fitness yourself. Unfortunately, there is no information about the working hours of 10 Fitness customer support, so it would be a good idea to call around noon since most companies work at that time.
How To Cancel 10 Fitness via the Company Website
The official 10 Fitness contact page states that you can't use the Get in Touch messaging form to ask about cancellations. You can use the Call Us Today option and choose a different method of calling, i.e., via messaging apps like Skype. Once you reach a customer service representative, ask them to cancel your 10 Fitness membership.
How To Cancel 10 Fitness in Person
If you don't mind driving to your nearest 10 Fitness gym, you can cancel the membership in person. Visit one of the 13 locations to cancel this way:
Little Rock—University, Downtown, or Rodney Parham

Springfield

Conway and Conway West

Jonesboro

Maumelle

Bryant

Searcy

Cabot

Paragould

North Little Rock
How To Cancel 10 Fitness via Letter
Even though canceling via a letter may be less time-consuming than going to a gym in person, you might have to wait for weeks before you get a response. If you have nerves of steel, you can opt for this method. The official corporate office address of 10 Fitness is 1428 Merrill Dr, Little Rock, AR 72211.
How To Cancel 10 Fitness Without Taking Extra Steps

DoNotPay has a cancellation wizard that can take care of canceling services for you. With the help of our app, you can save time and money. Follow the instructions to cancel 10 Fitness quickly:
Tap on

Find Hidden Money

Enter 10 Fitness as the service you wish to cancel
Soon after, we will notify you once your 10 Fitness membership is terminated. You can use this method to cancel many other services if you are not satisfied with them.
We can also help you get rid of these gym memberships:
Not Satisfied With 10 Fitness? Why Not Check Out What Competitors Have To Offer?
10 Fitness is just one in thousands of gyms in America. Why don't you check out another popular gym:
Company
Pricing

Benefits

Planet Fitness

$10–$39 per month

Worldwide Planet Fitness pass

Complimentary massages, tanning, Wi-Fi, and other benefits

Permanent guest pass included, i.e., you can bring a friend

24 Hour Fitness

$29.99 per month

Creative studio classes, including Zumba, cycling, high-intensity training, etc.

High-performance training

Large, clean, and well-equipped gyms

Crunch

$10.95–$24.95 per month

Personal training available if you pay extra

Fun, inclusive, and overall positive space

Free Wi-Fi, online nutrition advice, locker rooms with showers, and more
DoNotPay's Virtual Credit Card Cancels All Types of Memberships for You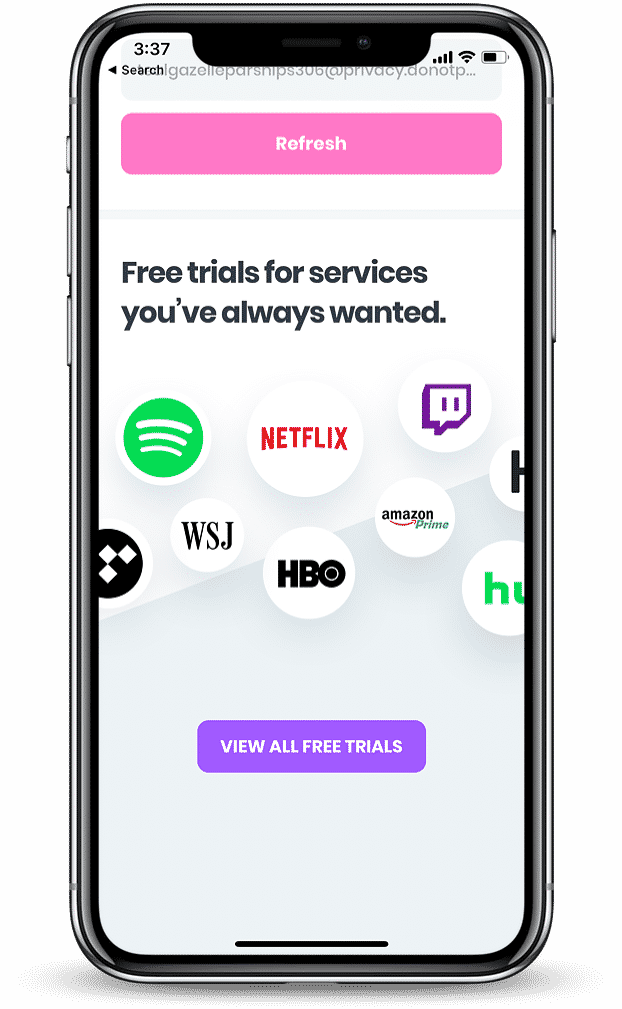 If you find it hard to remember to cancel free trials on time, don't worry. It happens to everyone, but it doesn't have to happen to you anymore. You can and start using its virtual credit card.
The virtual credit card is there to conceal your bank account information using a random credit card number and expiration date. You won't have to worry about any auto-renewal charges to your personal account once you start using DoNotPay's virtual credit card!
Service providers will cancel the free trials you sign up for automatically once they expire because they won't be able to charge the virtual credit card—it contains no funds!
You can use our virtual credit card to sign up for these free trials, among others:
Is 10 Fitness Giving You Trouble? Sue It in Small Claims Court With the Help of DoNotPay!
DoNotPay can do a lot to help you fight bureaucracy. One of our helpful features is assisting you in suing any company that has wronged you. DoNotPay can help you by:
Writing a demand letter

Filling out the required court documents

Filing a complaint against 10 Fitness

Showing you how to strengthen your case
No More Risky Free Trials With DoNotPay
Do you love free trials but tend to forget to cancel your subscription before the trial ends? If this is the case, check out DoNotPay's virtual credit card for a risk-free experience.
With our virtual credit card, you can sign up for any service without worrying about unwanted charges. DoNotPay will even provide you with a random email address, which will help keep your inbox clean from spammy emails from the company.
Our app can also get in touch with the company's customer service, request a refund from them, or even escalate your issue to small claims court if the company is challenging to communicate with.
DoNotPay Is an Ultimate Money-Saving Assistant
Our app can help you manage bills that are too high to pay, but there are plenty of other money-saving possibilities out there we can help you with.
Want to challenge a parking ticket? DoNotPay can dispute parking citations in any city! Is someone getting revenue from your creative work? Cut the thieves off with DoNotPay!
We can also help you get your college application fees waived, file any insurance or warranty claims, locate unclaimed funds in your name, or earn some extra cash from paid clinical trials in your area.