Cancel Gold's Gym in under two minutes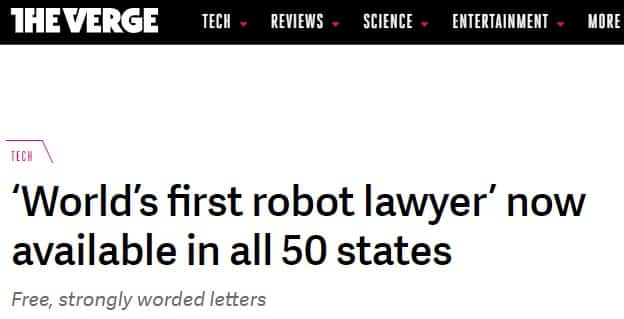 Gold's Gym is an American chain of gyms available worldwide. They have over 700 locations, with over two million subscribers.
How to cancel Gold's Gym
Gold's Gym membership can only be canceled in person or via mail. You cannot cancel it via email or phone.
Here's all the information you will need to have ready in order to cancel your membership with Gold's Gym:
Your name

Date of birth

Current address

Phone number

Email address

Membership ID

Last four digits of the credit card associated with the account

Statement of intent to cancel your membership
Cancel Gym's Gold in person
To cancel in person, you will have to go to your local gym, ask for the cancelation form, fill it out, and sign it.
Cancel Gym's Gold via mail
To cancel your membership through the mail, follow these steps:
Contact your local gym and ask for the proper address for sending your cancelation request.

Prepare a request to cancel membership outlining the reasons for canceling.

Include all the necessary information listed above.

Mail it to the address you obtained.

Make a follow-up phone call after two weeks to confirm your cancelation.
If there should be any problems with your cancelation, you might have to visit your local gym in person.
Cancel Gym's Gold with DoNotPay
Canceling your Gym's Gold membership is notoriously difficult to do. It will take you forever to put together a valid request. Even if you do everything right, the gym may still refuse to stop charging you under suspicious excuses. DoNotPay can help you easily cancel your membership in less than two minutes.
Here's how to use DoNotPay to cancel Gold's Gym:
Open DoNotPay in any

web browser

.

Click or tap on "Find Hidden Money."

Type in "Gym's Gold" as the service you wish to cancel.
You will receive a confirmation email as soon as we cancel your subscription.
You can track your subscriptions with DoNotPay
Americans spend as much as $237 on subscription services each month. They don't even use most of these services they pay for. You don't need to waste money like that. DoNotPay can help you track all your subscriptions and get rid of the ones you're not using. All you have to do is link your bank account or email securely to our app.
| | |
| --- | --- |
| Can you cancel with | Yes / No |
| DoNotPay | Yes |
| Email | No |
| Phone | No |
| Letter | Yes |
| In-person | Yes |
| Company website | No |
Does Gold's Gym free trial auto-renew into a paid subscription?
Their free trial does not auto-renew into a paid subscription. Gold's Gym offers a seven-day free pass which you can get through their website. You will not be required to give your credit card details. Once you apply for it and choose a gym, you will get an email with a coupon for a free trial. You can then take it to the gym of your choosing and use it.
What do Gold's Gym charges look like on your credit card statement?
The Gold's Gym charges may appear on your statement like the following:
| | | |
| --- | --- | --- |
| 7471 GOLDS GYM HOLLYWO W HOLLYWOOD CA | GOLD'S GYM SAN ANTONIO TX | ABC*Gold s Gym 800-6226290 WA |
| GOLDS GYM SOUTH CENTRAL AUSTIN TX | ABC*Gold s Gym 888-8279262 WA | GOLDS GYM VENICE VENICE CA |
| GOLD'S GYM | GOLDS GYM UPTOWN DALLAS TX | GOLD'S GYM - CHECKFREE BILLER |
| GOLDS GYM VENICE 866-465-3775 CA | ABC*GOLDS GYM 888-8279262 CA | GOLDS GYM AUSTIN DT RELO |
| GOLDS GYM 888-8279262 CA | ABC*Gold s Gym | GOLDS GYM VENICE |
| GOLDS GYM AUSTIN DT REL AUSTIN TX | ABC*GOLDS GYM 888-8279262 VA | GOLDS GYM |
Does Gold's Gym prorate their cancelations?
Gold's Gym requires at least a 30-day notice for canceling any membership. You'll have to continue to pay until that period passes.
They usually do not offer prorated refunds if you cancel early on. You might get a refund if you cancel within the first 30 days, but only under specific terms and conditions, which you may find here. Beware that this rule doesn't apply universally. Each independent gym gets to decide whether they want to offer this "guarantee."
Can you pause your Gold's Gym cancelation instead of canceling?
This is up to each individual gym. Inquire about it at your local one.
Potential problems when canceling Gold's Gym
Gold's Gym doesn't have an enviable reputation when it comes to membership cancelations. Many users reported recurring charges after they canceled their subscription and got approved. Numerous Reddit and Yelp users complained about this problem over the years. You should be extra careful if you wish to get a membership at Gold's.
DoNotPay can help you sue Gold's Gym
If you've already been scammed and are looking for a way to get a resolution, you may want to turn to the small claims court. DoNotPay is the recipient of the American Bar Association Louise. M Brown award for Legal Access. It can help you sue any company in small claims court easily and free of charge. Download it and let it help you sue Gold's Gym. You can open it in any .
DoNotPay Protects Your Privacy and Finances
Sharing your credit card details online comes with certain risks, and it's getting more difficult to tell good and bad websites apart. With DoNotPay's virtual credit card generator, you will be able to protect your identity and bank account from cyber scammers.
Whenever you run into a suspicious email or website, generate a virtual credit card and proceed without worries. Our virtual cards also work like a charm if you want to avoid automatic payments after free trials.
DoNotPay can do other cool things for you
DoNotPay can:
Appeal speeding tickets

Dispute traffic tickets