Dispute Beverly Hills Parking Tickets For Free
The city of Beverly Hills is known worldwide as the home of many Hollywood celebrities, and of that oh-so-famous shopping strip, Rodeo Drive. Because of the constant inflow of tourists and visitors, it is challenging to find a free parking spot. Even if you find one, you are only allowed to park there for two hours. This means that drivers regularly receive parking citations in Beverly Hills. 
If you are one of those drivers, you should not worry because you still have a chance to fight the ticket. You have an excellent chance of getting your citation canceled or dismissed.
Dispute Beverly Hills parking tickets in 120 seconds for free

Before deciding to pay off your citation, you should try disputing it first! You may not have to spend even a dime of your money. To make things more convenient, you can use DoNotPay. We offer you a free app, from which, in only 120 seconds, you can get the exact argument that you can use in your dispute. The website Money reports that our chatbot has helped people beat hundreds of thousands of parking citations for free. DoNotPay has an incredibly high success rate. Access DoNotPay through any web browser.
Watch how to dispute parking tickets in any city:
Here are the quick and straightforward steps you can follow to fight your citation:
You can use DoNotPay directly from your web browser.

 

Our chatbot will ask a few questions about your situation. All you have to do is answer each question honestly so that the app can give you accurate advice.

The app will ask you to upload a picture of the physical parking ticket that you received. 

Once it has all the information required, the app will give you the exact script for you to use in your dispute. 
Is contesting a parking ticket in Beverly Hills worth the hassle? Can I beat it?

In Beverly Hills, contesting a parking ticket is a three-step process. First, you will need to request an Administrative Review within 21 days of the date of issuance, or 14 days from when you received the Reminder Notice of Delinquent Parking Violation. You will have to write to explain the situation to the city government. You can request a review online, by mail, or in-person. 
If they find that you are liable for the citation, you can still fight it by scheduling an administrative hearing, which an independent hearing officer will conduct. However, if you're not happy with the result of this, you can appeal the decision in the Superior Court. 
It may sound complicated, but with the assistance of DoNotPay, it is simple. By choosing to get our help, you can get the script to use in your initial request for a review. 
Also, if you can provide all the documents that the city requires, your chances of winning the dispute are high. Here are some of the supporting documents that you can present for consideration:
proof of current registration

evidence in the form of photographs

Information about any change of vehicle ownership 
It is definitely worth the effort, whether you think you have a strong case or not. Access DoNotPay through any web browser.
How much time does DoNotPay save?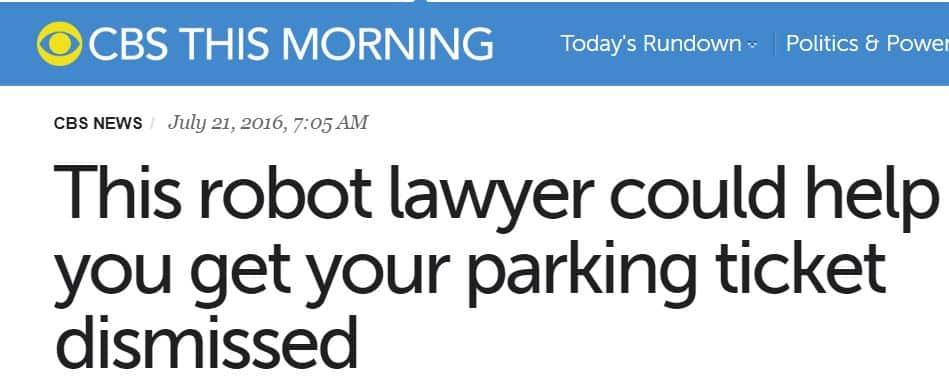 DoNotPay gives you help fighting your parking ticket within a few minutes. If you choose to do everything yourself, it will take you at least half a day. You will have to collect all the documents that you need and write-up an explanatory message, which you will have to send to your local government. 
It is not wise to choose the more time-consuming option, especially if you work full-time. If you miss a day of work, you may end up losing more money than the total parking fine. Access DoNotPay through any web browser.
Will DoNotPay help me fight a Beverly Hills, CA parking ticket from a private company?

DoNotPay doesn't only help people fight government-issued tickets, but also parking citations from any private company, including the following :
Imperial Parking, aka Impark

SP+, aka Standard Parking

ABM Parking Services

Douglas Parking

Lanier Parking

Laz Parking

Towne Park

Ace Parking
Do you need a lawyer to dispute Beverly Hills parking tickets?

Fortunately, the city does not require you to have a legal representative. This is excellent news for you since hiring a lawyer is expensive. 
The best alternative for you is to visit the DoNotPay web app. We can provide you with the exact template you can use in your letter explaining your situation, which you will then send to the city government. All you have to do is answer all the questions that our app asks you. 
However, if you want to get a lawyer, there are some things that you will need to do:
Extensive research - you need to learn as much as possible about the lawyers you are considering. You can look for them online or ask for recommendations from your family or friends.

Check their credentials - this step is essential since you will need to know if they are capable of helping you win your case. You should check the previous cases they have handled to see if there are similar ones to yours.

Beware of fraud - many people around the world will try to milk as much money as they can from you. Ensure that you never fall for such a scam.

Consider the costs - since it is costly to hire a lawyer, make sure you weigh the pros and cons. You should never pay more for a lawyer than the actual amount of your citation fine. 

Conduct an interview - the best way to learn about a person is by talking to them one-on-one. Through an interview, you can ask them anything that you want to know. 
Access DoNotPay through any web browser.
How much does a parking ticket lawyer in Beverly Hills cost?

The price of getting a legal representative depends on the severity of your violation. The usual fee that they charge ranges from a couple of hundred dollars to a few thousand dollars. If you need them to appear in court for you, you will have to pay a higher amount.
However, when you fight a parking ticket, there is no need for you to spend money at all! You can get the help of DoNotPay for free. Our chatbot can give you the exact script for you to use when you contest your citation. You only have to answer each question our app asks and provide us with an image of the ticket. Access DoNotPay through any web browser.
How to pay a Beverly Hills parking ticket?

Before paying your citation, you should first try disputing it so that you can eliminate all the fines that you have to pay. The process may sound confusing and complicated. However, with our DoNotPay app, everything becomes simple. The app can give you the argument that you can use when you contest your citation. 
If you have no choice but to pay your citation, then here are the different payment options that Beverly Hills has made available for you:
Pay online - this option is very convenient and allows you to save time. The city's online payment system is very safe and easy to use. Just follow this link

https://prdwmq.etimspayments.com/pbw/include/beverlyhills/input.jsp

.
By telephone - you can pay over the phone with your Visa or Mastercard. The city of Beverly Hills operates an automated telephone system. 

Mail your payment in - by mail, you can only pay by check, money order, or cashier's check. They will only accept payments in U.S. dollars. Remember to write the citation number down on your check or money order. Note that you should never send cash or credit card numbers through the mail. If you prefer this option, you should also send in the payment coupon found on the bottom of the notice that the city sent you. 

Pay in-person - you can visit the designated location to make your payment. If you go with this method, you can only pay with cash. 
To learn more about the different payment methods, visit the official website here.
Pay or dispute?
 

Ease
Time it takes
Cost
Benefits
Dispute

Easy with DoNotPay

Receive advice in 120 seconds

- All fines may be canceled

- App is free

Not having to spend money at all

Pay

The most convenient way is paying online.

It will be done in a few minutes. You will just have to fill out the online form.

The total sum of the fines

Your wallet will be lighter
Can I get my parking fines reduced?

Simply disputing your ticket will allow you the chance to reduce or even eliminate all fines that you have to pay. As in many jurisdictions throughout the country, there are different ways you can receive a deduction.
Beverly Hills also offers low-income payment plans for those that would have difficulty paying the fines. The city of Beverly Hills will only consider applicants that have up to $300 worth of parking tickets. 
Once they enroll you in this plan, they will also waive your late fees and penalty assessments. You will then pay in monthly installments and have up to 18 months to pay off your balance. To be eligible for enrollment, you need to meet one of the criteria:
Low income

Proof of public benefits
You can check the Low-Income Payment Plan Guidelines and Application at https://prdwmq.etimspayments.com/beverlyhills/docs/low_income_app.pdf.
Do I have to pay parking citations that I'm issued while driving a rental car?

You are responsible for all the parking tickets that you receive, whether you are driving your own vehicle or a rental car. Car rental companies, such as Midway Car Rental, will be the ones to pay off the citation since the notice will be sent to them. They will charge the credit or debit card that you used to make your car booking. You will have to pay the total citation plus the company's administrative fee. 
What happens if I don't pay a fine in Beverly Hills?

There are several penalties that you can endure because of unpaid tickets. However, you will never get jail time. 
If you ignore the ticket and the notice that the city sends you, they will charge you additional late fees on top of your original citation fine. According to the Judicial Branch of California, if you do not pay your fine on time, a civil assessment of up to $300 may be added on to your payment. 
Other than that, the city may also order for your vehicle to be booted, towed, or impounded. There is a chance that after some time, they will forward your case to the local DMV. The DMV has the authority to suspend your driver's license or reject your vehicle registration renewal if you continue to ignore the payments. 
The city can also send your case to a collection agency. When this happens, your credit rating will be affected, which will make it difficult for you to get a loan in the future. 
You should never let it come to this. If you feel that the officer unfairly ticketed you, you can try to fight the ticket. You can use DoNotPay to overturn your citation. Access DoNotPay through any web browser.
Do I need to pay a ticket from Beverly Hills if I'm not from California?

As a licensed driver in the U.S., you are expected to know and follow the traffic and parking rules in the areas that you drive through. Beverly Hills will not accept an excuse, like claiming that you are not aware of the regulations in the city because you live in a different state. You need to educate yourself about the rules in Beverly Hills before driving in the city. 
However, there is no need to worry. You can still fight a ticket despite living in a different city. You can use the DoNotPay app to overturn your citation. Access DoNotPay through any web browser.
Here is a Reddit thread you can peruse for similar experiences that others have gone through.
Do parking infractions get counted on my driving record?

Luckily, getting a parking ticket does not affect your driving record. However, neglecting to pay the citation will bring you even more penalties. The city may charge you additional fines, or the DMV may suspend your driver's license or reject your car registration renewal. Additionally, your credit score may be lowered once your case reaches a collection agency. 
What if I got a citation and someone took it off my car?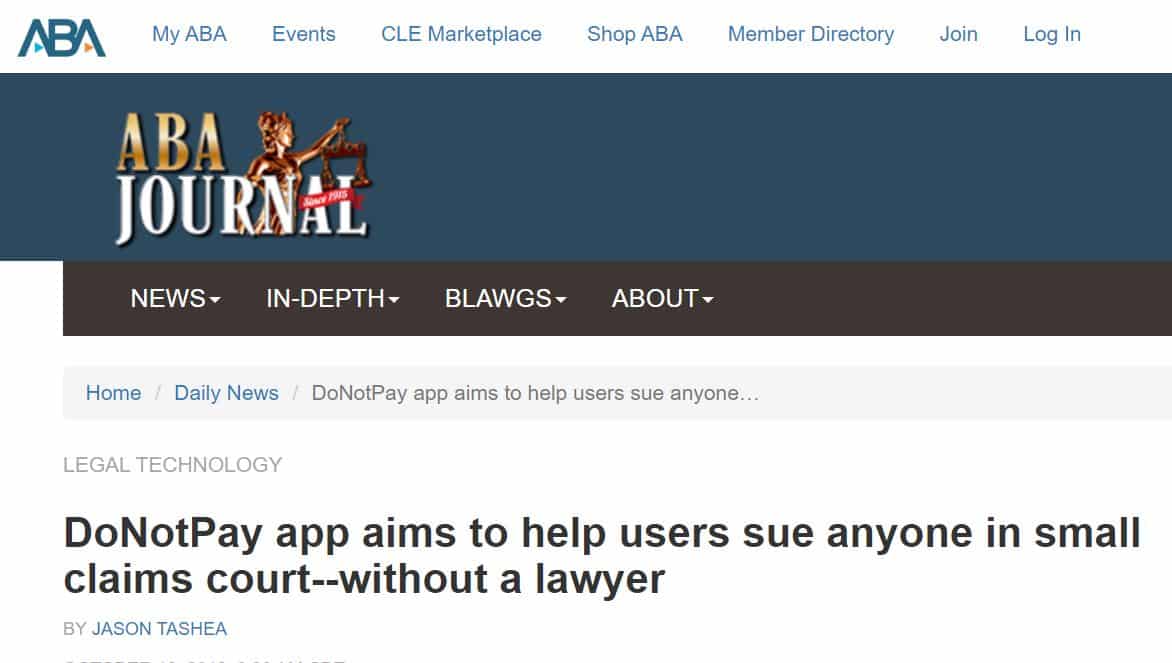 If you receive a reminder notice from the city of Beverly Hills regarding a violation, then you are responsible for paying the fines. It does not matter if you saw a parking ticket on your windshield or not. Someone may have passed by your car and took it off for whatever reason, or the wind could have blown it off your vehicle. 
You should never ignore any letter from the government notifying you of your parking ticket, or else you will incur extra penalties. You should contact the city hall as soon as possible to clarify things. If they find that you are culpable for the violation, you will be responsible for the consequences.
As soon as you receive the notice, you should deal with it. First, you should fight the ticket if you think that you can beat it. However, if you are left with no other choice, you will need to pay the fines via the different options that the city has available, as noted above. 
You can read through other people's experiences in this discussion thread.
Access DoNotPay through any web browser.
Can a ticket make my car insurance go up?

Fortunately, auto insurance companies, such as General Insurances, do not increase your premium just because you received a parking ticket. However, if the DMV does not renew your vehicle registration, the insurer may choose not to cover your car. 
To avoid this, you will need to be diligent in paying your fees or contesting your citations. Once you receive a ticket or a notice from the city, you will need to challenge it as soon as possible. However, if you have no alternative, you should pay the fines through any of the different payment methods. 
Can I really get a parking citation while seated behind the wheel?

Yes, even if you are sitting inside the car, an officer can issue you a ticket. There are instances where you need to stop somewhere to take a call or respond to an urgent text. However, before doing so, you should be cognizant of the street signs and regulations. Again, as a responsible driver, you will have to follow all the parking rules wherever you plan to park. 
You can read more about this here. 
How much income does Beverly Hills get from parking tickets?
According to this article, Beverly Hills makes millions of dollars from parking tickets. However, not all of this constitutes profit for the city. Part of the revenue is used to pay for ticket-related services, such as adjudication services, citation processing, and parking enforcement. Some of the money is also sent to the State of California. 
The most common parking infractions that people are for are due to expired meters. 
DoNotPay helps users fight and beat tickets in any city
DoNotPay helps users fight parking tickets in every city in the US and UK. Here are a few cities we've helped users dispute the most tickets in:
What else can DoNotPay do for me? 
There are other services that DoNotPay can help you with:
A Summary of info on parking tickets in Beverly Hills:
| | |
| --- | --- |
| It is quick, cheap, and easy to contest your parking ticket with DoNotPay. | Our app can give you the exact script to use in your dispute in two minutes, all for free.  |
| We can help you with tickets both from the government and any private company. | Check the list of example companies above.  |
| If you are having trouble paying the fines, you can enroll in the low-income payment plan. | All you need to do is upload the necessary documents and fill in the forms.  |
| You are responsible for all parking tickets you receive.  | It does not matter if you do not live in Beverly Hills, if you are driving a rental car, or if someone took the slip off your windshield.  |
| Your auto insurance will not go up because of a parking ticket.  | However, if the DMV does not renew your registration, your insurer may not cover your car. |
| DoNotPay does not only help you fight your parking ticket.  | For example, it can also help you sue companies or other people.  |