Cancel Your Vodafone Secure Net Subscription Easily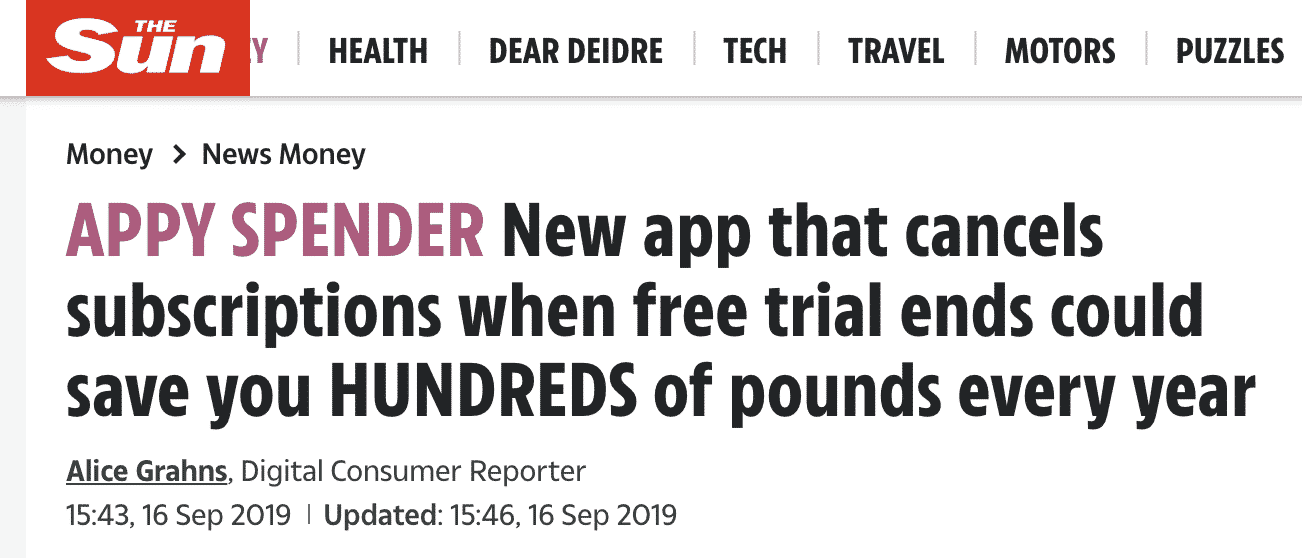 Vodafone Secure Net is a popular security app you can use to help protect your smartphone against malicious websites, phishing attacks, and other threats. The app works on multiple mobile devices, making it useful for the whole family.
While a leader in mobile security, what if you want to cancel Vodafone secure net after finding a better alternative? Cancelling your subscription there requires following some specific directions on their website. When you're pressed for time, you need a faster way to do that. Let our DoNotPay app help make it easier.
What Are Vodafone Secure Net's Cancellation Policies?

To cancel Vodafone Secure Net, you need to go into their app's menu and make some specific selections to deactivate. Here's what you need to do
Go into the Manage Bars & Extras menu. Select "Buy and Manage Bars."
Select "Mobile Data Options."
Open up Vodafone Secure Net. Once in there, you can toggle the app to the Off position.
This only deactivates the app, even though the site says it'll officially cancel your account. However, you can also go into the app's Settings menu and select "Unsubscribe" to officially cancel.
Keep in mind Vodafone Secure Net has a three-month free trial as well. You can cancel your subscription before that ends, but you have to remember when the trial completes before being charged.
If online cancellation does not work for you, you may reach Vodafone customer service through
| | |
| --- | --- |
| Website | https://www.vodafone.co.uk/ |
| Using a Vodafone mobile | Call 191 (free) |
| Using another UK mobile or landline | Call  0333 304 0191 (standard charges apply) |
| Calling from abroad | Call  +44 7836 191 191 (free from a Vodafone mobile) |
| Support Page | https://support.vodafone.co.uk/?usertype=Consumer/ |
Can You Cancel Vodafone Secure Net Within the 14-Day Cooling-Off Period?
The 14-day cooling-off period available here in the U.K. is thanks to Consumer Contracts Regulations that give you the right to cancel services within this time window. It doesn't apply to Vodafone Secure Net but does apply to other services at Vodafone
If you order a product from Vodafone within this 14-day cooling-off period, you can get a complete refund on what you paid.
A refund after 14 days only applies to mobile equipment, broadband returns, and accessories returns.
Early termination fees apply if you cancel the above services after the 14-day period.
Potential Problems with Cancelling Your Vodafone Secure Net Subscription
Considering cancellation procedures are slightly vague at Vodafone Secure Net, it might confuse some people about the exact cancellation process. It's also been reported the £1-a-month charge for Secure Net is often sneakily added to Vodafone bills without warning the three-month free trial is about to end.
While you can still cancel it successfully, it requires some extra time and assumed knowledge on how to tap into the app's menus. When your time is short, why bother with all those protracted methods?
What Are the Best Alternatives to Vodafone Secure Net?
Other mobile security apps are available that might give you a better deal over Vodafone. Take a look at a few other options if looking for more detailed features or competitive pricing
Safari for iPhone. Some alternatives to Secure Net are available for free. Safari for iPhone is just an add-on security tool to your mobile browser that does a fairly thorough job of blocking suspicious websites.
Google Family Link. As another free mobile security app, Google helps set up a solid security system on your mobile devices to protect your children from harmful content.
Vodafone's own parental control tool. This is available for free as well with a basic Vodafone account without having to pay for Secure Net. Vodafone notes it's not quite as comprehensive on security, though.
Have DoNotPay Cancel Your Vodafone Secure Net Subscription for You
Why bother dealing with the confusing cancellation methods Vodafone gives? Your time is valuable and you can get a cancellation going at a mere click of a button using our DoNotPay app by opening it in your web browser.
Log-in to DoNotPay and search for the Manage Subscriptions product.

 

Provide the name of the subscription service you want to cancel.

 

Provide your account details such as email address and username.

 
Once you submit all the details needed, we'll work on cancelling your Vodafone Secure Net subscription! We'll even try to get a refund on your behalf.
What Other Subscriptions or Policies Can DoNotPay Cancel for You?
In addition to dealing with cancelling subscriptions from places like Vodafone, we can help you cancel any subscriptions, services, and policies from many other companies. Some examples
What Else Can DoNotPay Do for You?
In addition to dealing with cancelling subscriptions from mobile security companies like Vodafone, our app also helps solve many issues in the legal realm. You'll be able to take on things like sending proper forms for small claims court cases to sending complaints to major corporations.
We've proven that artificial intelligence technology helps solve these problems as effectively as a real solicitor. Imagine how much money this saves you in the long run, including getting the above issues solved so much faster.
Visit DoNotPay to find out more about our app's comprehensive features.