How to Opt-Out of Admiral's Auto-Renewal
Admiral is a UK-based company put together in 1993 specifically to provide car insurance. Based in Cardiff, it reached its four-million-cars-covered mark in 2018 and now offers home, travel, and other insurance.
You bought an auto policy with Admiral and you have decided you do not wish to renew it. Perhaps you are switching to another insurance company or you no longer own a vehicle.
And yet Admiral is a large company – how do you go about cancelling?
We can help – rather than figuring out how to terminate the policy on your own, we can take care of on your behalf. Our product makes it simple to end memberships with Admiral, Virgin Media, Beer52, and many others.
How May I End Renewal of My Admiral Car Insurance?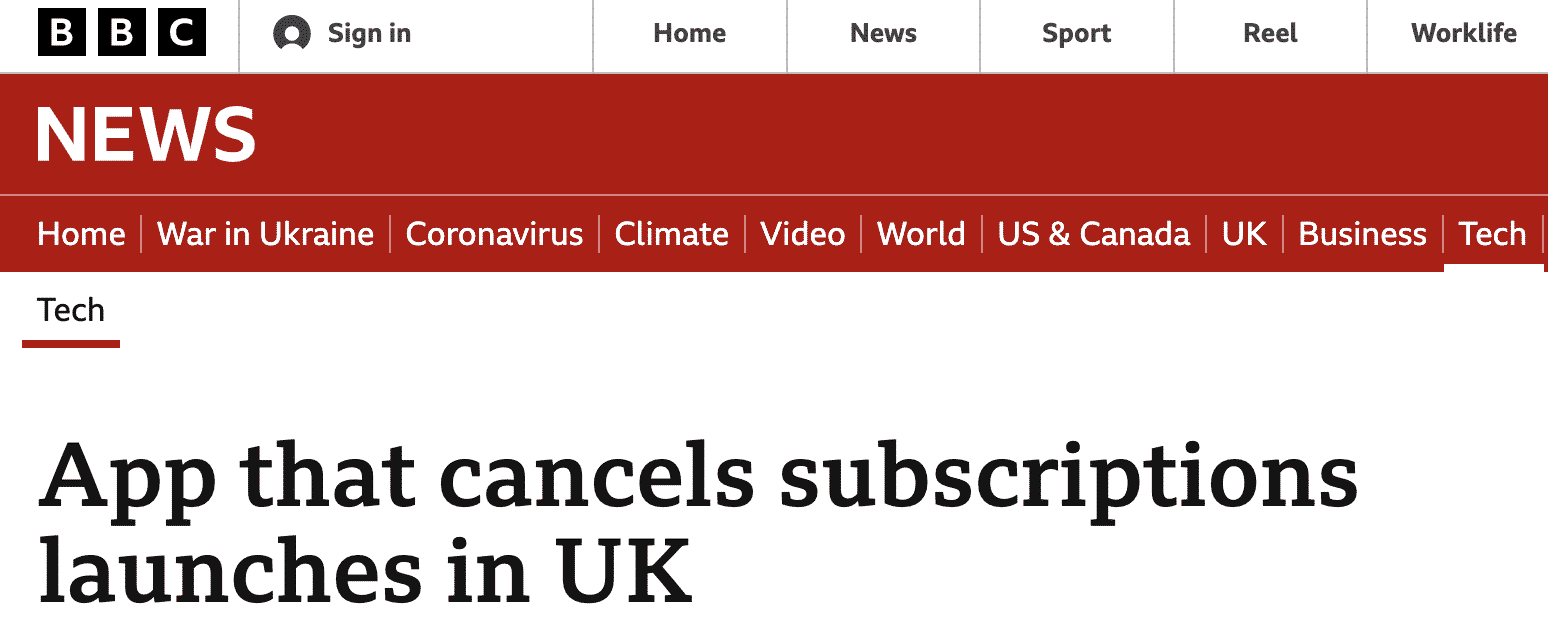 You have different options regarding ways to contact the Admiral and request the cancellation of your policy.
Online
Login to Your Admiral Account
Visit the myAccount page
Below the message "Choose a product to manage", click "Motor"
Click the "LOGIN TO MY ACCOUNT" button
Enter your email and password
Click the "Login" button
Follow on-screen instructions to request policy cancellation
Complete Admiral Online Form
If you would like to reach the company via email, use Admiral's online form to generate the email and send it to the company automatically.
If you are the policyholder:
Visit the "Online Form" page
Click "YES" for the policyholder question
Choose "Car Insurance" for the product option
Click "My Renewal" for the query subject
Click "Continue"
Enter the requested details (policy number, name, date of birth, contact information)
Type "Cancel my policy" in the "How Can We Help?" box
Click "SUBMIT"
If you are not the policyholder:
Visit the online form on page
Click "NO" for the policyholder question
Choose the option that best describes your relationship with the policyholder
Click "Car Insurance" for product question
Click "My renewal" for the query subject question
Click "Continue"
Enter the requested details (policyholder name, contact information, policy number, etc.)
Type "Cancel my policy" in the "How Can We Help?" box
Click "SUBMIT"
Phone
If you wish to call the company and ask a representative to cancel your policy:
Call Admiral Customer Service at 0333 222 6715
Make sure to call within the following hours: Mon to Fri 08:00 - 19:00, Sat 09:00 - 17:00, Sun 10:00 - 16:00
Indicate that you would like to end your policy and be prepared to provide the requested information
List of All Customer Service Contact Information
Service
Phone Number
Opening Hours
Customer Service
0 333 220 2000
Monday to Friday
8:00 am to 8:00 pm
Saturday
9:00 am to 5:00 pm
Sunday
9.30 am to 4:00 pm
Renewals
0 333 222 6715
Monday to Friday
8:00 am to 8:00 pm
Saturday
9:00 am to 5:00 pm
Sunday
10:00 am to 4:00 pm
Add a Car to Existing Policy
0 330 134 3242
Monday to Friday
8:00 am to 8:00 pm
Saturday
9:00 am to 5:00 pm
Sunday
9.30 am to 4:00 pm
Make a Claim
0 333 220 2033
Monday to Friday
8:00 am - 9:00 pm
Saturday
9:00 am - 5:00 pm
Sunday
11:00 am - 4:00 pm
Roadside Emergency
0 800 600 840
24h/24 and 7d/7
Glass Repair Service
0 333 220 2025
24h/24 and 7d/7
What if I Cancel Within the First 14 Days?
Admiral will give you a complete refund during this "cooling off" period if you have not filed any claims or had any claims filed against you. The company will subtract an administrative fee, however.
And if I Cancel After the Cooling-off Period?
You will need to indicate whether you wish to cancel in the middle of the current coverage period or simply stop policy renewal when the renewal date arrives.
If no claims have been filed, you will be refunded any premium amount which was paid for but not yet used. If you owe any money for an outstanding premium, you will have to pay that amount.
Unfortunately, if any claims have already been filed, you likely will not receive any refund.
I Do Not Want This Headache – What Are My Options?
Navigating the tricky process of cancelling can be lengthy and annoying. An effective alternative is DoNotPay. We will make the entire experience simple, and we believe you will see that our product is:
High-quality – We take expert care of your policy termination
Quick - You will save much of your personal time by leaving the work to us
Easy - No challenges with long forms or tracking multiple steps
DoNotPay Can Cancel Your Admiral Auto Policy
DoNotPay can manage the for you in 3 easy steps!
Log in to DoNotPay and search for the Manage Subscriptions product.

Provide the name of the subscription service you want to cancel.

Provide your account details such as email address and username.
Once you submit the details, we'll work on cancelling your subscription. We'll even try to get a refund on your behalf.
Remember that we are ready to help you with these related challenges, as well:
What Else Can DoNotPay Do?
DoNotPay gives you easy, automated tools to assist with various life challenges. We provide many additional products to help simplify your life, including (but not limited to):
Our products give you the means to handle the difficulties of policy termination and they can certainly help with other tedious and annoying tasks you encounter in life. Let us help!