How Can I Cancel Sky the Easy Way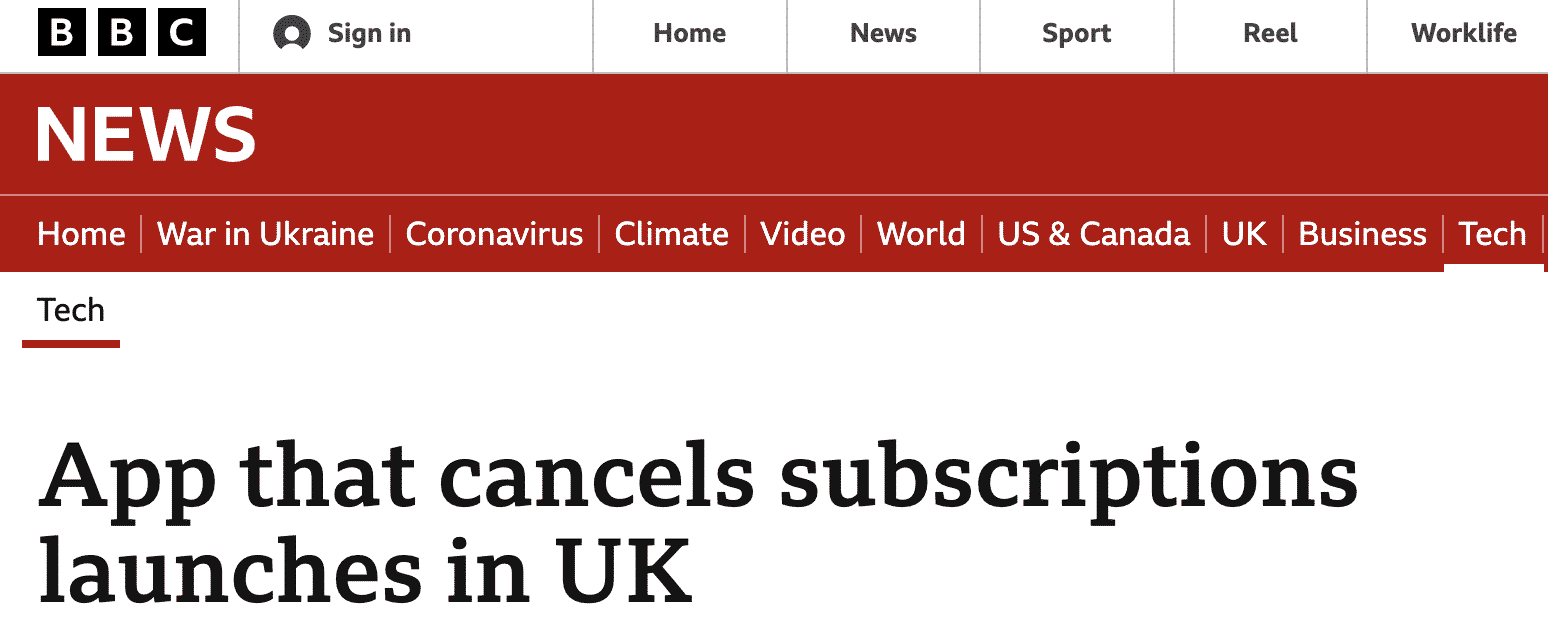 As one of the United Kingdom's most popular broadcasting and telecommunications services, Sky offers a multitude of great deals when it comes to streaming services and staying connected. The digital provider has been around since 1990 and has grown astronomically in scale. Sky is part of the Comcast group, which is an American corporation that offers similar services.
While Sky is the leading media and entertainment company in the UK, it's still competing with other companies and might not always be the best option for every household's needs. Are you looking to try out another service and cancel Sky plans you're currently enrolled in? DoNotPay can help make the process a seamless and stress-free experience. Find out how below.
What Does Sky Include?

Sky offers a variety of plans to fit the needs of everyone. They're an all-in-one company that can't be defined by a singular product or solution. The easiest way to break down Sky's services is by the product type, which can be defined into 4 categories
TV
Broadband Internet
Fixed Line
Mobile Telephone
With the motto, "Entertainment Made Easy", it's no surprise that Sky offers package deals that bundle their amazing products together. As a customer, you can choose to set up your service using standard Sky Q devices or the latest Glass devices which provide you with a glass TV that has Sky connectivity built-in.
Sky Q entertainment offers a few options to choose from with lower plans starting at £30 and increasing depending on the services you're looking for.
Sky Q's all-inclusive plans include the following
Sky Q, Sky TV, Netflix & Broadband with 36mbps - £43/mo
Sky Q, Sky TV Netflix & Broadband with 145mbps - £50/mo
Broadband only deals include
Broadband with 59 mb/s - £28/mo
Broadband with 145mb/s - £35/mo
Broadband with 500mb/s - £45/mo
Gigafast Plans with 900mb/s - £55/mo
For TV only, you'll find the following plans
Sky Q, Sky TV, & Netflix - £26/mo
Sky Q, Sky TV, Netflix, & Sky Sports -£46/mo
Sky Q, Sky TV, Netflix, & Cinema -£38/mo
Mobile plans are dependent on the phone model and data plan but can range from £30 to £59 per month. All pricing for monthly plans is subject to change.
What are Sky Cancellation Policies?
If you've decided that Sky is not the provider for you, that's okay. Cancelling the service can be a little time-consuming. The cancellation process is slightly different for each plan, but the overall requirements are that you give Sky 31+ days of notice that you're wishing to cancel your service plan with them.
If you're within 14 days of the delivery of equipment, installation, or confirmation of agreeing to terms & conditions with a product, then you do not have to provide 31+ days' notice. However, you may have to pay a termination charge if you haven't met your minimum term and it's outside of your 14-day cooling-off period.
For Sky+, Sky Glass, and Sky Q, you'll be required to return all equipment within a reasonable amount of time, following instructions provided when your termination request has been processed.
If you fail to return Sky's equipment, you may be charged separately and receive a final bill.
In order to cancel your Sky services, you can do so through the My Account portal under the My Sky tab or you can call the Sky Customer Contact Centre at 03332 022 135. You can also use the live chat feature or send an email to customer services with your account number and request to terminate your contract.
Charges for Cancelling Your Sky Services Early
Sky may charge you cancellation fees depending on when you have sent them your notice of cancellation. Here's an overview of the cancellation charges you may have to pay for with the different services offered by Sky
| | | |
| --- | --- | --- |
| Product | Cancellation Charges Before the 31st of the Month | Cancellation Charges After the 31st of the Month |
| SkyTV | £18.18 | £23.98 |
| Sky Q Bundle | £31.16 | £28.89 |
| Sky Broadband 12GB | £8.42 | £8.42 |
| Sky Broadband Essential | £16.39 | £21.73 |
What are the Best Alternatives to Sky 
There's no shortage in entertainment services on the market, and throughout the UK you'll find it's fairly easy to check out Sky's competition. Some of the most popular options are
TalkTalk TV
You can also opt-in for sticking with online services such as Netflix, Amazon Prime, Hulu, and more. Many of the popular streaming services are partnering with media companies to bring you live TV options, which means you'll just have to upgrade your plan through them.
Ready to cancel your Sky plan but not sure where to start? No worries, DoNotPay has you covered. We'll handle the 31+ day notice, analyse where you can possibly get money back, and submit your request for you.
Have DoNotPay Cancel Your Sky Subscription
DoNotPay makes it super easy to cancel Sky. 
How to cancel in 3 steps:
1. Log-in to DoNotPay and search for the Manage Subscriptions product.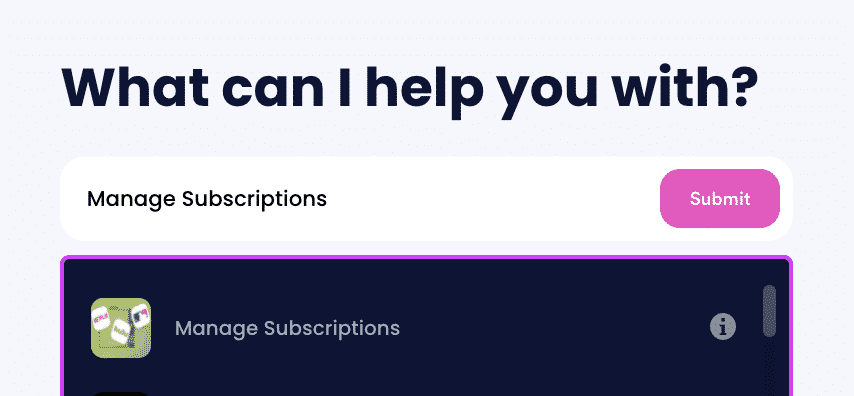 2. Provide the name of the subscription service you want to cancel.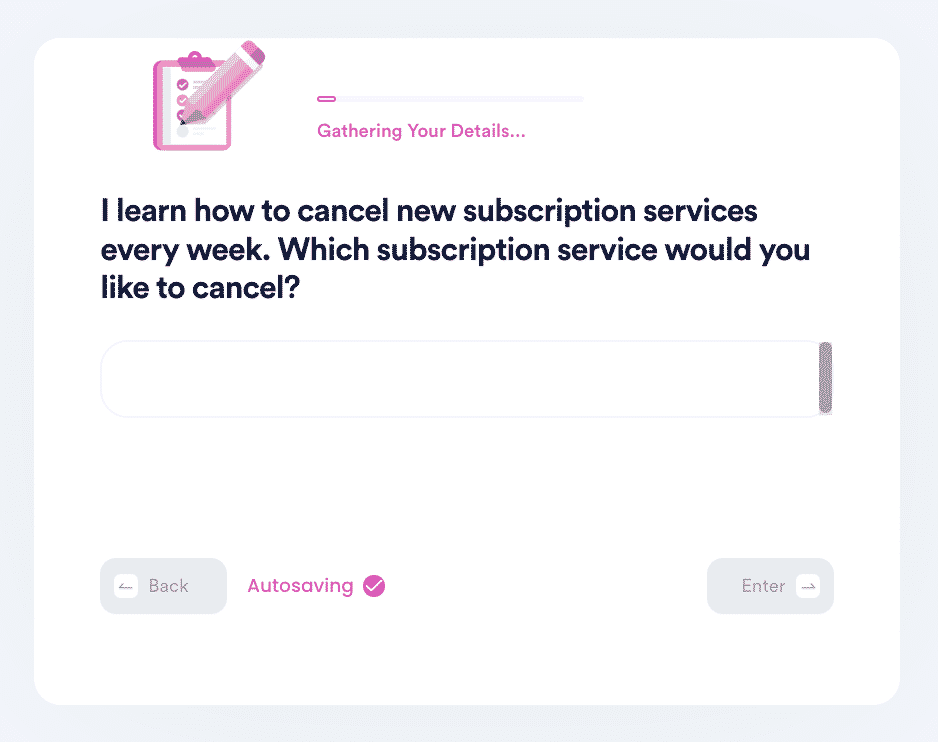 3. Provide your account details such as email address and username.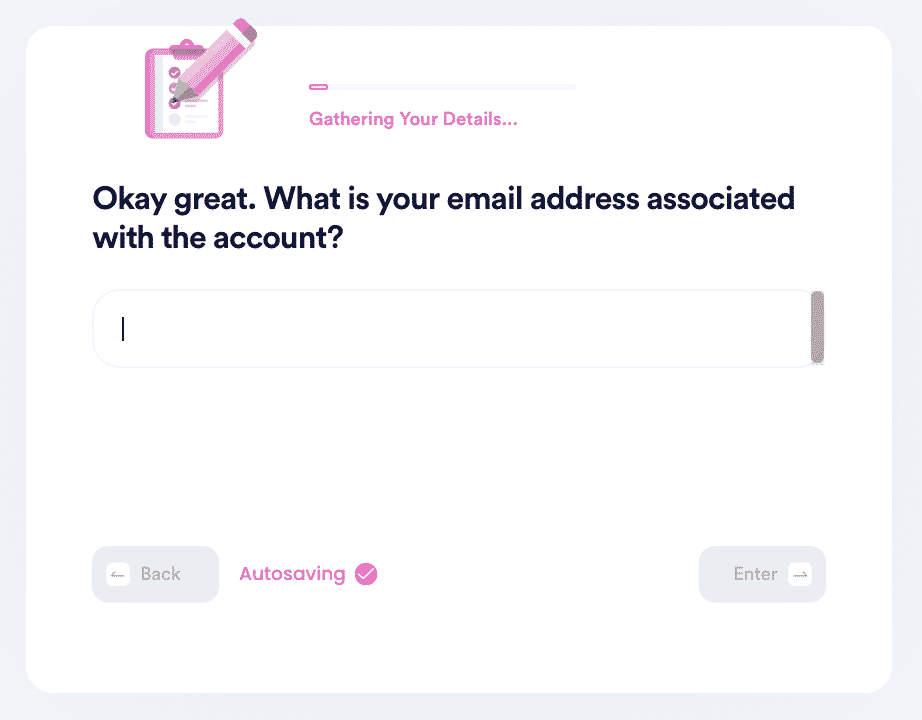 Once you submit the details, we'll work on cancelling your subscription! We'll even try to get a refund on your behalf.
Other Ways DoNotPay Can Help
Have another service you'd like to cancel? DoNotPay can do that as well! Check out a few of our most popular cancellation services below.
What Else Can DoNotPay Do?
From cancelling subscriptions to other legal issues or even restaurant reservations, DoNotPay can help you. Check out the other services that DoNotPay has
Sign up to DoNotPay today and enjoy the ease of using the app to manage your subscriptions.