How to Cancel a Just Eat Order Quickly and Easily

Innovation is here. Every day, there are new services. New apps, new methods of delivery for old products. All this innovation is great for consumers, and for the economy.
But it can also be a pain when something goes wrong. Canceling online orders is almost never as easy as placing them. When things aren't right, customers want their money back. But there's a wall of technology between consumers and customer service that wasn't there before. Navigating it can be difficult.
Just Eat is a great service. It helps consumers support local restaurants from the comfort of their own homes. Users can order delivery from a variety of restaurants, and get the food delivered. It's generally great for everyone involved unless you want to cancel your Just Eat orders.
can be complicated. DoNotPay has a way to cancel without chatting with a customer service bot.
How to Cancel a Just Eat Order On Your Own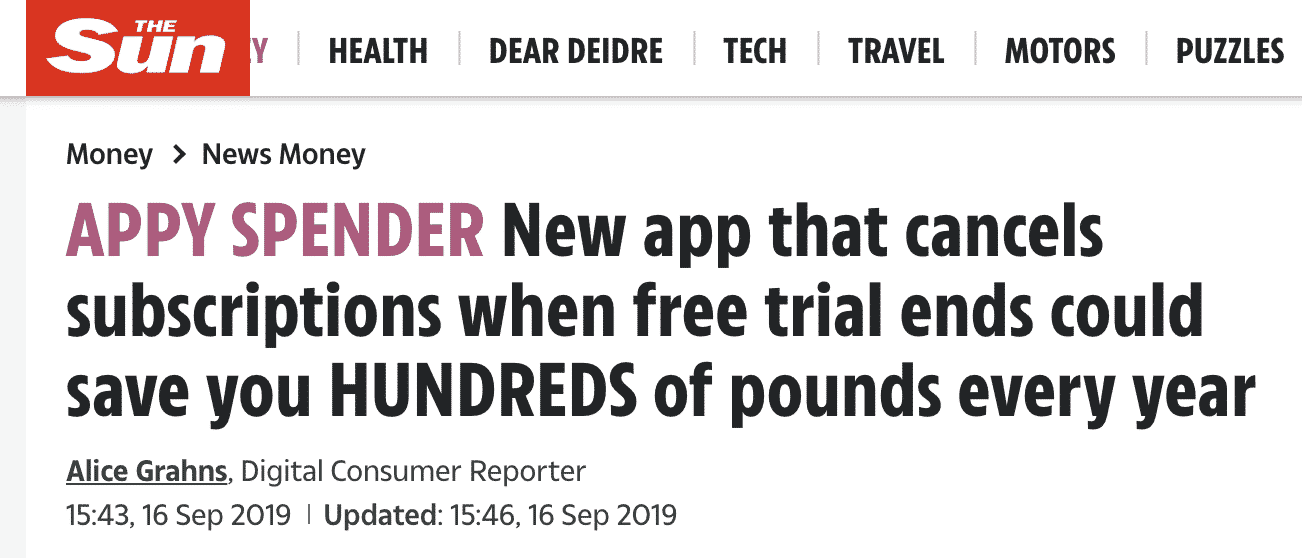 To cancel a Just Eat order on your own, you'll need to act fast.
Act Fast
If you've placed a delivery or picked up an order on Just Eat that you no longer want, here's how to cancel
Head to the "Can We Help You With Anything?" option in your app
Click Cancel your order
If the restaurant has already begun preparing your order, you may be unable to cancel on your own. If that's the case, try contacting customer service. Or, see if DoNotPay can help
Problems after Your Order?
If you have problems with a Just Eat order after you have received your order, you will need to contact Just Eat for a refund. Here's how to get a refund on your own
Go to the "I'm Not Happy About My Last Order" section of the Just Eat website
From there, select your issue
Most refunds require emailing Just Eat's customer service for help. This could be a long process, but DoNotPay may be able to help
Contacting customer service by email can be difficult. Instead of doing all the hard work yourself, give DoNotPay a try. Their subscription management product can help you cancel Just Eat orders, in just three easy steps.
You can reach Just Eat customer service through:
Website
https://www.just-eat.co.uk/
Address
Fleet Place House

2 Fleet Place, London

EC4M 7RF

Phone Number
0345 561 0156
Email
shops@just-eat.co.uk
Cancelling a Just Eat Order with DoNotPay
DoNotPay can manage the cancellation for you. It's super easy, and you don't need to wait on hold, deal with a chatbot, or explain yourself to a representative.
in 3 steps:
Log-in to DoNotPay and search for the Manage Subscriptions product.

Provide the name of the subscription service you want to cancel.

Provide your account details such as email address and username.
Once you submit the details, we'll work on cancelling that order. We'll also try to get you a refund.
What Are the Alternatives to Just Eat?
If you want to try other food delivery services, there are quite a few to choose from. Here are a few alternatives to Just Eat
DoNotPay works with all these companies in terms of cancelling subscriptions or orders.
That's not all DoNotPay can help with.
What Else Can DoNotPay Do?
DoNotPay offers a lot of great products, including
File in Small Claims court. Sometimes court is necessary to get the money that you're owed. But filing can be time-consuming and confusing. DoNotPay can take all the mystery out of the process, and help you file in Small Claims court quickly and easily.
Negotiate a hotel bill. Not only can DoNotPay help you lower your hotel bill, but they can also help negotiate a free room upgrade.
Skip the customer service line. Calling customer service can take up a huge chunk of your day. Instead of waiting around in phone queues, jump to the right spot, and save yourself valuable time with DoNotPay.
DoNotPay is the perfect place to kill two birds with one stone- or even more. There are tons of services available on the platform, including the subscription cancellation product. Try DoNotPay to .