Cancel Virgin Media Moving Home Using DoNotPay
Moving home has never been easy. You will need to organize many complicated things, Such as Virgin Media. DoNotPay can help you contract, no matter how long you have been in service. Depending on your contract terms, the cancellation may attract a disconnection fee.
What Are Virgin Media Moving Home Cancellation Policies?
If you cancel the contract within the minimum period, the service provider may charge you an outstanding monthly or rental fee (early disconnection fee) up to the end of the contract. The minimum fixed contract term period for the services is 6,9,12, 18, or 24 months subject to your particular bundle or offer. If you are subscribed to a 30-day rolling contract, you have to give a 30 days notice before cancellation. When you opt-out of Virgin Media TV, broadband, or phone services, you will be required to return all Virgin Media Equipment.
How to Cancel Virgin Media Moving Home Contract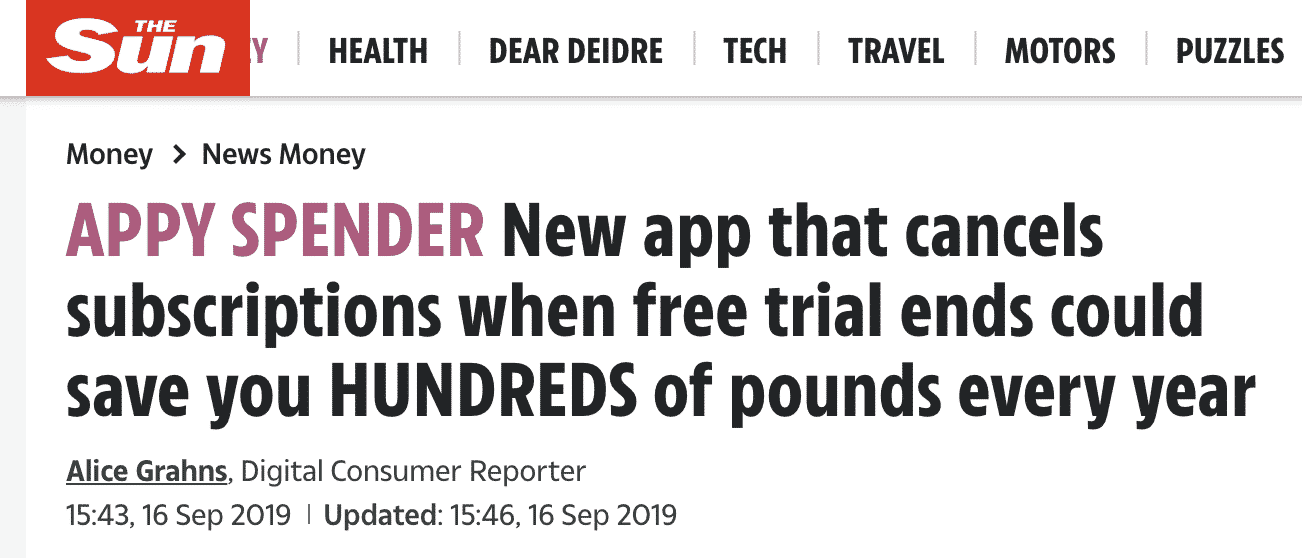 You can cancel your contract through the three best methods: in writing, phone call, or text.
1. Cancel in Writing
Compose a letter clearly expressing your interest and send it to:
Virgin Media,
Sunderland,
SR43 4AA
Include critical information such as your full name, address, phone number, and account number in your letter before sending it to enable customer care to contact you.
2. Cancel by Phone
The best and easiest way to cancel your subscription is by phone: Call Virgin Media Moving Home Customer care on 150 from your Virgin Media mobile or phone. You can also call 0345 454 1111* using any phone. Call charges apply and may vary.
3. Cancel by Text
Send a text with detailed descriptions of your need for cancellation to 07533 051809. The text message will be added to a queue and responded to by the representative as soon as possible. The response may take hours or a few days. You can make a call follow-up if the response is prolonged.
Does Virgin Media Moving Home Charge Any Cancellation Fees?
When you subscribe to Virgin Media TV, Broadband, or phone services for a minimum term period, you agree to pay for the services for that particular period. If for whatever reason, you decide to end the contract within the period, you will be required to pay an early disconnection fee.
A 30-day rolling contract could be the best option if you love the Virgin Media services but feel you might move your property outside the media network area within your minimum term period.
The early disconnection fee will be equivalent to or insignificantly less than the charges you would be required to pay in the entire term.
The charges vary depending on your services, the amount you pay, and the time remaining to reach your minimum period. Click here to find more cancellation details and determine your rough estimate of the early disconnection fee.
What Are the Best Alternatives to Virgin Media Moving Home Service?
Now that you want to cancel your contract with Virgin Media Moving Home, what next? Are you planning to subscribe to other media alternatives?
We have generated a list of other direct alternatives that offer a similar package. Some have cheaper options and directly compare to Virgin Media Moving Home in terms of the range of services provided.
| | |
| --- | --- |
| BT | BT has fewer channels than Virgin but offers the most popular movies, sports, and entertainment broadcasts. It also has a mobile service package with a TV and broadband customers' bonus. |
| Sky | Sky TV has an equal number of channels to Virgin Media, and the Sky Q TV box directly matches the Virgin TV box in the features offered. Like BT, Sky has significantly lower broadband speed than Virgin Media. |
| TalkTalk | TalkTalk has cheap TV and broadband bundles but has fewer channels than Virgin. |
| Now | Now is a favorite option for great and cheap TV and broadband service. Its TV package doesn't involve lengthy contracts or special equipment. |
Have DoNotPay Cancel Your Virgin Media Moving Home Subscription
Are you looking to cancel your Virgin Media Moving Home contract, but find the process hectic? Relax. DoNotPay can help you navigate easily. Visit in your browser, log in or sign up, and tell us which service you want to cancel. DoNotPay will notify you once the service has been canceled.
How to cancel in 3 steps:
Log in to DoNotPay and search for the Manage Subscriptions product.

Provide the name of the subscription service you want to cancel.

Provide your account details such as email address and username.
Once you submit the details, we'll work on canceling your subscription. We'll even try to get a refund on your behalf.
What Other Subscriptions Can DoNotPay Help Me Cancel?
doesn't only help in canceling Virgin Media Moving Home contracts. We can also help you cancel other subscriptions, such as:
What Else Can DoNotPay Do?
DoNotPay can do more for you. We offer other services like:
Create your DoNotPay account today, or sign up to enjoy our best services.