United Airlines flight change fees 101

You made plans, booked a ticket with United Airlines, and are ready for your trip — but something comes up! You need to decide what to do now. Should you cancel your flight altogether? Should you rebook to a later flight? Should you change your itinerary? How much will you pay for this? We've got the answers ready for you.
DoNotPay can help you change your United Airlines flight reservation quickly. You may access it through any .
How to change your United Airlines flight on your own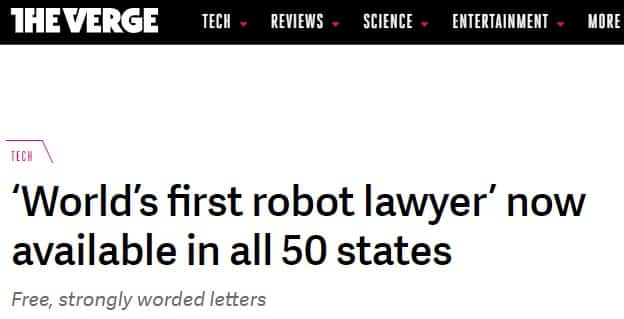 If you decide to change your flight on your own, you can do this in two ways:
Go to the United Airlines

website

and click on "My Trips" to find the flight you wish to change. Click on "Change flight." When you decide on what you want to change about your reservation, you can search for new flights. Here, you'll find information on the differences in fare and if you'll have to pay a change fee.

You can also do this via United's

mobile app

. When you find your flight, tap on "Change flight."
Your ticket might not be eligible to be changed, and if you try to change it, you'll receive a message telling you that you can't do this. The tickets that can't be changed after you book them are Basic Economy ones. These are the cheapest tickets available. You can only cancel them in accordance with the 24-hour policy (more about it later on).
You can cancel any ticket within the 24-hour period from purchasing it without incurring any fees. After that period, you'll be charged different fees for nonrefundable and award tickets. For canceling a flight, access it in the same way as described above and click or tap on "Cancel booking."
How to change a United Airlines flight using DoNotPay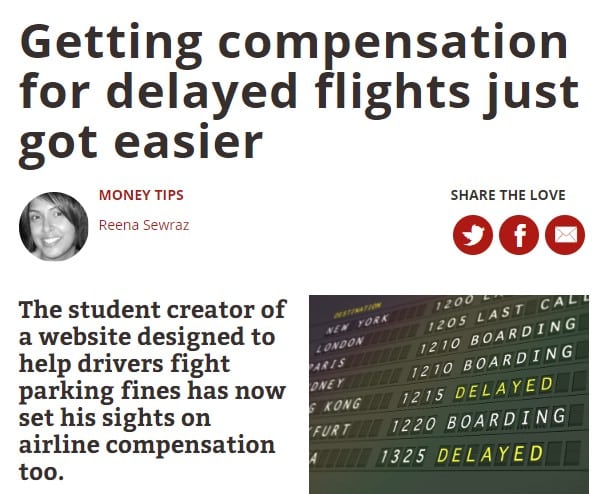 Instead of trying to figure out what to do on your own, you can let our app do it for you. DoNotPay can change your reservation and find the best possible rebooking option. You just have to spend a couple of minutes texting with our chatbot. You can open DoNotPay as a web app. This is how it works:
Open the app and go to the Customer Service Issues section.

Our chatbot will ask for the name of the company. Type in "United Airlines."

Type in "Fight the issue for me."

You'll be offered a couple of potential issues. Click or tap "Change Reservation."

Input the date, time, departure, and destination of your desired new flight.

Answer a couple of questions about the details of the original flight.

Let DoNotPay find you a new flight.
You're done! Within 48 hours, DoNotPay will find the best possible solution for you and inform you about your new flight.
What are flight change fees?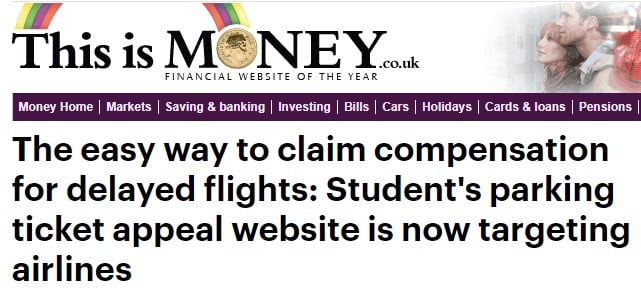 Change fees can be a little tricky to understand. They can vary greatly and be based on many factors. Airline companies tend to be vague about their policies on all kinds of fees. It is relatively easy to cancel or rebook your flight. That is, if you can afford to throw your cash around like candy. You change your flight and the next thing you know, your fee ends up being more expensive than the original ticket.
It's important to understand that fees are not the same as paying the difference in flight fares. You are almost bound to pay this difference in prices. Flight change fees come on top of that. You need to compensate the airline for going through the trouble of rearranging their previously set arrangements.
You need to do a lot of research and figure out if it's worth paying these additional charges for a flight change. It could turn out that buying a new flight altogether is a less expensive option. Change fees can depend on many different factors. When are you making a change? Under what circumstances? Is it a domestic or an international flight? What is your status with the airline? These are all questions whose answers may decide the fee.
The 24-hour reservation requirement
Luckily for all air travelers, there is a period within which they can make changes or cancel flights free of extra charge. This time is determined by the US Department of Transportation's 24-hour reservation requirement.
According to this requirement, airline companies are under legal obligations to allow their customers to cancel or change flights free of charge within 24 hours after the flight is booked. This rule applies to all the reservations made seven or more days prior to the flight's designated time of departure. If a customer cancels their flight within the specified period, they are entitled to a full refund of the price of their ticket.
If the time of your purchase of the ticket is closer to the time of departure, you are no longer protected by this notice. If you decide to change your flight after the 24-hour period, you're on your own.
Always have this booking policy in mind and use it to your advantage. If you decide to rebook your flight during this time, remember that you might still be required to pay a difference in fares.
United Airlines flight change policy

United Airlines is no exception to the 24-hour flexible booking policy. You may cancel or change any flight within 24 hours without incurring additional costs. If you cancel, you should get a full refund. One thing to bear in mind is that not all tickets are eligible for change. If you purchased a Business Economy class ticket, you cannot change your reservation. You can only cancel it and book another flight.
Outside this timeframe, United is somewhat vague about its policy on fees. They mention that flight changes and cancelations can incur anywhere from $0 to $1,000, which is quite an extensive range.
Keep in mind that there are two kinds of tickets: refundable and nonrefundable. The $0 end of the aforementioned range applies to refundable tickets. You can change them free of charge.
If you purchased a nonrefundable ticket, then the change fee depends on the fare class and flight range. For domestic flights, you are most likely to pay up to $200 dollars plus the ticket price difference. When it comes to international flights, the change fee is usually up to $400. According to their website, it can go even higher than that. For award tickets, the fee mostly depends on your member status with United.
United Airlines cancelation policy
Cancelation fees are pretty much the same as change fees. If you cancel any flight within the flexible booking time, you'll get a full refund. If this grace period is over, and you want to cancel your flight, there's another thing to worry about aside from fees — the type of your ticket.
After canceling the flight, your refundable ticket will be refunded with no additional charges attached. If you have a nonrefundable ticket and wish to cancel it, you won't get your money back. The value of that ticket will be saved for a future trip. In other words, you cannot cash that money, but it will be saved in the system. You can use it to fund a new flight. The new flight needs to happen within a year after purchasing the canceled one or else your money goes down the drain.
Business Economy flights cannot be canceled outside the 24-hour requirement.
Here's a table to sum it all up:
| | | |
| --- | --- | --- |
| Ticket | Fee (Domestic Flight) | Fee (International Flight) |
| Refundable Ticket | No fee | No fee |
| Business Economy | Not permitted | Not permitted |
| Nonrefundable Ticket | Around $200 | Around $400 |
Same-day flight changes
United Airlines has a customer-friendly policy for same-day changes. This means that if you need to change your reservation on the day when your flight is scheduled to depart, you can do so at a discounted price.
The charge depends on your membership status with the company. If you're a Premium Gold or a higher-ranking member, you can change your flight at no charge. For everyone else, a fee of $75 applies.
This is a neat offer, but there are a couple of conditions attached to it. These are the following:
Your flight needs to be operated by United or United Express.

You need to request a new flight no sooner than 24 hours prior to the scheduled departure.

Your new flight must take off within 24 hours from the time of making your request.

Your origin and destination airports need to stay the same.
You can confirm your changes online, by calling customer support, at a kiosk, or by finding a United representative at the airport.
Hacks to prolong the 24-hour hold
The 24-hour reservation hold rule is great for the undecided. There are ways to give yourself even more time to decide what to do with your flight before the change or cancelation fee gets high. These include:
United's FareLock service

Paying with cash
The FareLock service holds your reservation for a couple of more days after the grace period ends. It can keep it for three to seven days. The price of this service is a real bargain — only $7 to $20. Considering the fact that fees can go up to $1,000, this is a small price to pay.
The other way can also buy you some time. When you're making your reservation, select the option of paying with cash. By doing so, you will get until the next day until midnight to pay for the ticket. You may end up having up to 48 hours to complete your purchase (or change your mind). If you decide to buy it, you can change the payment method and pay with your credit card. If you decide to cancel, select the option to cancel and that's it. No fees, no hassle.
How to avoid paying United Airlines flight change fees
Navigating flight fees is sometimes more of an art than science. If you are careful and think outside the box, you may manage to get around these additional charges or reduce them. We've already mentioned some of the ways to do so, i.e., the 24-hour opportunity and the reduced same-day change fees.
If your plans are susceptible to change, you should consider buying a refundable ticket in the first place. It is more expensive than a nonrefundable one but much less expensive than having to pay expensive charges on top of your ticket price.
A frequent traveler should have travel insurance. Some insurance covers flight change fees. Having travel insurance can turn out to be a lifesaver if you get stuck with an enormous fee. In fact, cancelation charges can get so high that it's sometimes cheaper to simply not show up for the flight than cancel it.
You should consider the timing of your flight cancelation or change. There are often instances when airlines cancel or postpone their flights for many different reasons. You should watch closely for changes in flight details as these may qualify you for a refund or compensation.
If you believe you've been wronged by United Airlines and deserve compensation, DoNotPay can help you sue them in small claims court. The process will be short and painless with our app. Why leave any money on the table?
How to request a change fee refund?
There are some circumstances that can make a passenger eligible for a refund for flight change fees. These are all unplanned or tragic events that the traveler can't predict. These events include:
Certain illness and injuries

Death of the traveler or their family member

Jury duty
If you find yourself in one of these situations, you will first need to pay the fee at the time of the change. You should then submit a request to get a refund of the fee. You may do so via United's online refund form. Fill it out and explain your circumstances. You may also be required to attach some additional documents.
How to contact United Airlines customer support with DoNotPay
If your preferred way of communicating your issues is by phone, DoNotPay can help you get in touch with a live representative. You can skip waiting in long phone queues and waiting on hold forever. DoNotPay will dial United Airlines customer support and wait for them to respond. In the meantime, you can do whatever you like, while our app works on getting in touch. When the call goes through, the DoNotPay app will connect you to a live United agent.
Other ways of getting in touch with United Airlines customer support
Here are some other ways to contact United Airlines. For more options, you can visit their contact page.
| | |
| --- | --- |
| United Airlines website | united.com |
| Customer Service phone number | 1-800-864-8331 |
| Social Media | |
DoNotPay can do other cool things for you
DoNotPay can help you change your flight reservation, but it can also do many more things for you, such as:
Appeal speeding tickets

Contest traffic tickets