Spirit Airlines will soon offer Wi-Fi—here's all you need to know about it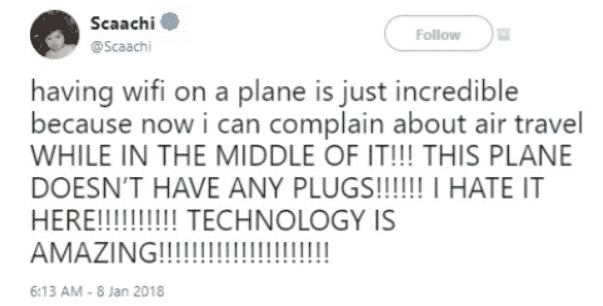 In this day and age, Wi-Fi is as essential as food and water. Back in the day, air travelers couldn't even imagine having the Internet on their flights, but now, it's all the rage. Airline customer support agents get a lot of questions about their Wi-Fi. Air passengers discussion forums are teeming with complaints about unreliable Wi-Fi.
Bad Wi-Fi is still better than no Wi-Fi at all. If you're traveling with an ultra-low-cost airline, you probably won't have it. It's rare for these kinds of carriers to offer any in-flight entertainment options at all. For Spirit Airlines, this is about to change.
Does Spirit Airlines offer Wi-Fi?
For the time being, no—Spirit doesn't have Wi-Fi. It's great to hear that they are actively working on having it installed on their fleet. They announced the preparations in 2018, but there have been some delays since.
In the meantime, Spirit partnered with Thales Group. They are in the process of installing their Ka-band HTS system, which will supposedly provide fast and reliable Wi-Fi.
When will Spirit Airlines have Wi-Fi?
Since their announcement in 2018, the airline changed its plans a couple of times. A large part of their fleet was initially scheduled to get online by Thanksgiving 2018. Those plans fell through, and according to the latest estimates, 97% of their aircraft will offer Wi-Fi later this year.
Here is a quick timeline of all their Wi-Fi plans and changes to those plans:
In mid-2018, Spirit announced they would equip their fleet with Wi-Fi by the summer of 2019.

Installations began in the fall of 2018.

Due to some problems with antennas (they had to be replaced on several aircraft), the plan was changed.

The new roll-out date is scheduled for the summer of 2020. That's when the majority of their aircraft will have Wi-Fi.

By 2021, their entire fleet should be covered thanks to a new satellite built by Thales. The satellite will increase both speeds and coverage.
Will you be able to get compensation if Spirit Airlines' Wi-Fi is bad?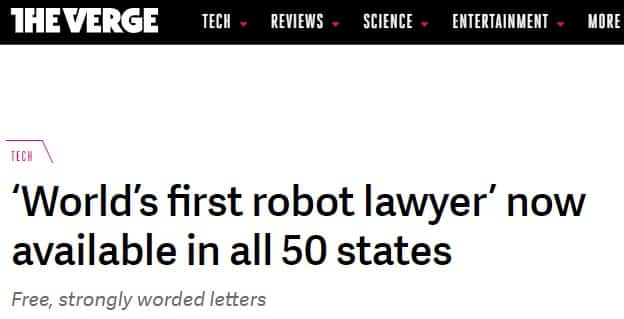 Yes. According to the U.S. Department of Transportation, all optional service fees are refundable if a passenger is denied the service. If a paid amenity does not work or is not available, the customer is entitled to getting a full refund. In other words, if you pay for Spirit Wi-Fi prior to boarding, and you can't get connected or the connection is bad, you may request a refund from the airline.
If you want to submit a refund request, you may do so by contacting their customer support. You can:
Email

them

Text them at

48763

Call them at 1 801-401-2222

Send them a WhatsApp message at 1 801-401-2222
Whatever option you chose, be sure to include your flight and Wi-Fi purchase details.
You can get compensation for poor Wi-Fi on a Spirit Airlines flight with DoNotPay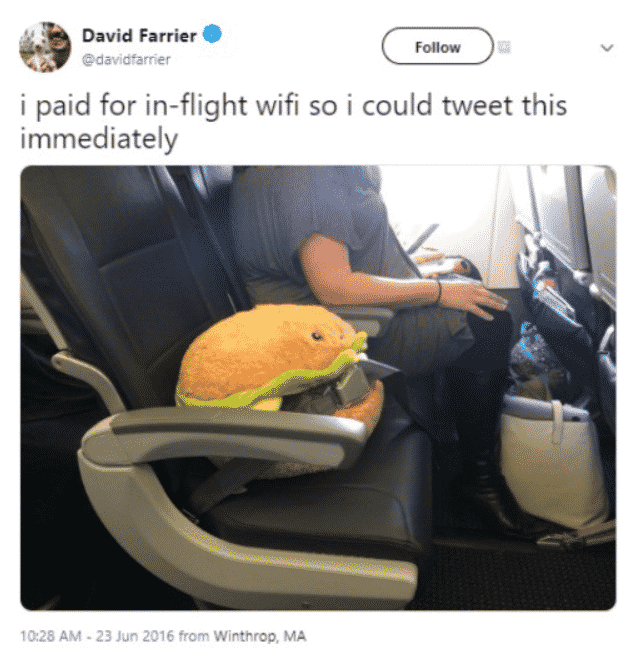 Spirit Airlines doesn't offer Wi-Fi yet. When they start providing it on their planes, you will know for sure if you can expect a quality service. Since you are protected by the U.S. law, you needn't be afraid to pay for this service as you can easily get a refund if things go south. You don't even have to go through the hassle of contacting their customer support and figuring out what to say. DoNotPay can get you a refund in only 30 seconds and free of charge.
Here's how to get a refund with the help of DoNotPay:
Open the DoNotPay app in

any browser

.

Go to Inflight Wi-Fi Protection.

Our app will offer to get you an automatic refund. Click "Claim Refund."

The DoNotPay chatbot will inquire about the name of the airline. Type "Spirit Airlines."

Our chatbot will then ask you about the details of your Wi-Fi purchase.

Confirm your email.
That's all—DoNotPay will do the rest for you. In 48 hours, you will get a report on whether the request was successful. If Spirit refuses to pay you, DoNotPay can help you sue the company in small claims court. Leave no money on the table.
How much will you have to pay for Wi-Fi on Spirit Airlines flights?
Spirit predicts they'll be able to offer Wi-Fi to their passengers for about $6.50. This is a pretty good offer. According to their website, for that money, you'll get high-speed Internet and will be able to browse the web as well as stream videos. They also mention that the actual price may vary, and it will depend on the itinerary and demand. It remains to be seen how exactly it will vary.
Will you be able to watch Netflix using Spirit's Wi-Fi?
This one is a pleasant surprise—you'll be able to watch Netflix and access your content on Hulu and other related sites. Many other airlines whose Wi-Fi is otherwise great ban Netflix and other high-bandwidth websites.
Will there be any other in-flight entertainment options?
Unfortunately, Spirit Airlines isn't considering any other in-flight entertainment options for now. This might change in the future.
Overview of the future of Spirit Airlines internet access and in-flight entertainment
If you'd like to travel with Spirit, but you avoid them because of the lack of Wi-Fi on Spirit Airlines, you are probably excited by the announced changes. The entire Spirit fleet will get online by 2021, and Wi-Fi will be available on select aircraft as soon as this summer. You'll be able to get it at a comfortable price of $6.50. Netflix and other streaming platforms will be accessible on their planes, but they won't offer any other in-flight entertainment options. It remains to be seen how much of their promises will be fulfilled. We will all find out soon.
How you can entertain yourself on a Spirit Airlines flight while you wait for the announced changes
Low-cost airlines are still a perfect option for many people on a tight budget. While we are all waiting for them to finish setting up a Wi-Fi network, here are a couple of tips on how to entertain yourself on their flight the old-school way:
Watch movies and shows you already have

Read

Sleep

Talk to your neighbor
Watch movies and shows
Even without the Internet, you can enjoy a movie or a couple of episodes of your favorite show. You just have to get them before you board the flight.
Read
This might be the perfect time for you to catch up on your reading. If you get easily distracted and can't read more than a couple of lines before checking your phone, this is a great opportunity to get some quality book time.
Sleep
People say that there's nothing better than sleeping on a plane. You'll literally be in the clouds, so why not mentally transfer there?
Talk to your neighbor
We know talking to strangers in person is old-fashioned, but there are so many fascinating people out there. Maybe your next-seat neighbor turns out to be one.
A little about Spirit Airlines
Spirit Airlines is an ultra-low-cost carrier based in the United States. Outside of the United States, Spirit also operates flights in Latin America and the Caribbean. Overall, it flies to 77 destinations. Spirit is in seventh place on the list of the largest American airlines.
Headquarters

Miramar, Florida, U.S.

Bases

Dallas/Fort Worth

Atlantic City

Detroit

Chicago–O'Hare

Orlando

Las Vegas

Fort Lauderdale

Fleet size

148
What else can DoNotPay do for you?
DoNotPay offers plenty of useful services. Our robot lawyer can help you:
Fight speeding tickets

Dispute traffic tickets