Cancel Your SSE Contract in Minutes

If you've contracted SSE to supply you with energy or broadband, you understand how much the energy tariffs and monthly broadband packages can dent your finances. A time will come when you may need to cancel your SSE contract. We believe the cancellation process shouldn't be stressful.
When you need to cancel SSE, DoNotPay can help you do that quickly and effortlessly. You don't have to waste time following a long process on the company's website; we can help you terminate your subscription online in three simple steps, in the comfort of your sofa.
What are SSE's Cancellation Policies?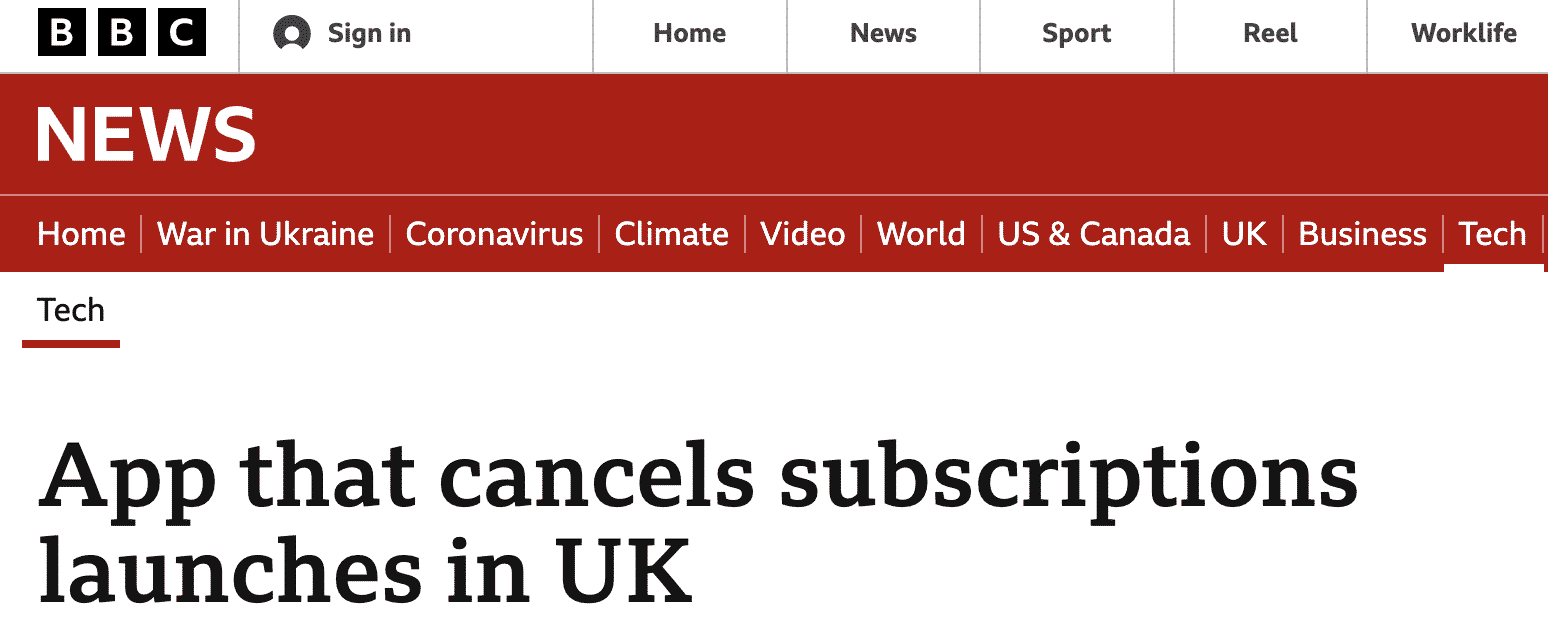 SSE energy and broadband packages are monthly subscriptions, which renew once the company receives the funds. You can cancel your SSE account if you want to switch suppliers, move to a new home, or are dissatisfied with the services. SSE provides customers a 14-day cooling-off period from the day they entered into a contract with a new supplier.
If you want to cancel your broadband package, the company requires customers to give them a 28 days notice for them to arrange a smooth cancellation. The energy provider also imposes charges for early termination, which means you'll incur costs for cancelling the contract before the end of your fixed-term contract.
An early exit fee of £4.00 per month is charged for any cancellation between the start date and the 18th month of the contract. That amount covers the remaining term. In case you cancel your SSE account within 12 months of your contract, you'll pay a one-time £40.00 fee.
How to Cancel SSE Account
Just like terminating your Just Eat subscription, you can cancel your SSE gas and electricity, or broadband subscription in various ways, including phone, email, mail, and social media.
You can contact SSE through
Website
https://sse.co.uk/
Phone Number
0345-071-9498 (switching broadband supplier)

0345-071-9626 (moving to a new home - broadband)

0345-600-2006 (moving to a new home – electricity, and gas)

Email
talk.cancellations@sseenergyservices.com
Post Mail
PO Box 230

Havant, PO9 9DT

Support Page
https://sse.co.uk/help/contact-us/
Social Media
The UK-based energy supplier also maintains several social media accounts, and you can contact them to terminate your subscription or inquire on how to cancel SSE gas and electricity.
Twitter - twitter.com/YourSSE
Facebook - facebook.com/yourSSE
YouTube - youtube.com/yourSSE
What Are the Best Alternatives to SSE?
The UK is home to many bigwig energy suppliers, including
      1. British Gas
British Gas is the UK's largest gas and energy supplier, serving over 12 million households. It also provides Homecare insurance coverage and smart home technology, such as Hive. It's an ideal option if you're looking for a big-name brand and all the guarantees it brings. The company's energy tariffs also include boiler protection so you're covered if your boiler gets damaged. Customers have a 14-day window - from the date they signed up to their contracts - to inform the company that they wish to cancel.
      2. Scottish Power
Scottish Power was established in 1990 and has grown to become a reliable energy supplier to over 5 million homes and commercial properties in the UK. In 2006, it became Britain's first power company to generate 100% renewable energy. If you're an environmentally conscious property owner, Scottish Power is an ideal partner. Customers can cancel their energy tariffs for free, as long as the fixed-term contract ends. If you terminate your account more than 49 days before the contract expiry date, you'll incur £30.00 per fuel as early exit fees.
      3. Npower
Npower is a relatively new supplier in the UK energy sector, having been established in 2002. Its history is intertwined with many suppliers, including SSE, EDF Energy, and E.ON. The latter is a German energy giant and Npower's current owners. That makes Npower an excellent option for a customer looking for an energy supply with superior financial and experience backing. To cancel your Npower tariff, contact the company at 0800-073-3000. You may incur exit fees if you terminate the contract in the last 49 days of your term contract.
Cancel Your SSE Contract Hassle-Free with DoNotPay
Perhaps you want to cancel your SSE energy account but you don't have the time or you keep on forgetting to cancel your contract. In that case, you can rely on DoNotPay to cancel the contract on your behalf, whether it's a broadband package or an energy tariff. 
DoNotPay offers a more convenient and reliable means of terminating your subscriptions. You can complete the process online, just open your web browser, which means you can cancel at home, on the bus, or during your daily errands.
How to cancel in 3 steps:
Log-in to DoNotPay and search for the Manage Subscriptions product.

 

Provide the name of the subscription service you want to cancel.

 

Provide your account details such as email address and username.

 
Once you submit the details, we'll work on canceling your subscription! We'll even try to get a refund on your behalf.
Here are the benefits of using DoNotPay
Easy – You don't have to fill in SSE's many documents or go through complicated procedures.
Fast – Don't waste time waiting on hold when contacting SSE  for cancellation concerns. DoNotPay lets you do that in a few minutes.
Successful – You can rely on us to cancel your SSE energy account 24/7/365 days with a high success rate.
What Other Subscriptions Can DoNotPay Help Me Cancel?
SSE is not the only online account that DoNotPay can help you cancel. From TV streaming services to company memberships, DNP will cancel any subscription account in the following companies
How Else Can DoNotPay Help?
DoNotPay is your one-stop platform for solutions to all your legal and civil problems. Cancelling online subscriptions and contracts is only one way DoNotPay helps. Below are other solutions that DoNotPay offers
The list above features a negligible number of DoNotPay's products. The online robotic lawyer has a full suite of wide-ranging products to help you whenever the need arises. Sign up with DoNotPay and find out more about our solutions.