How to Cancel Your SportsDirect Fitness Membership the Easy Way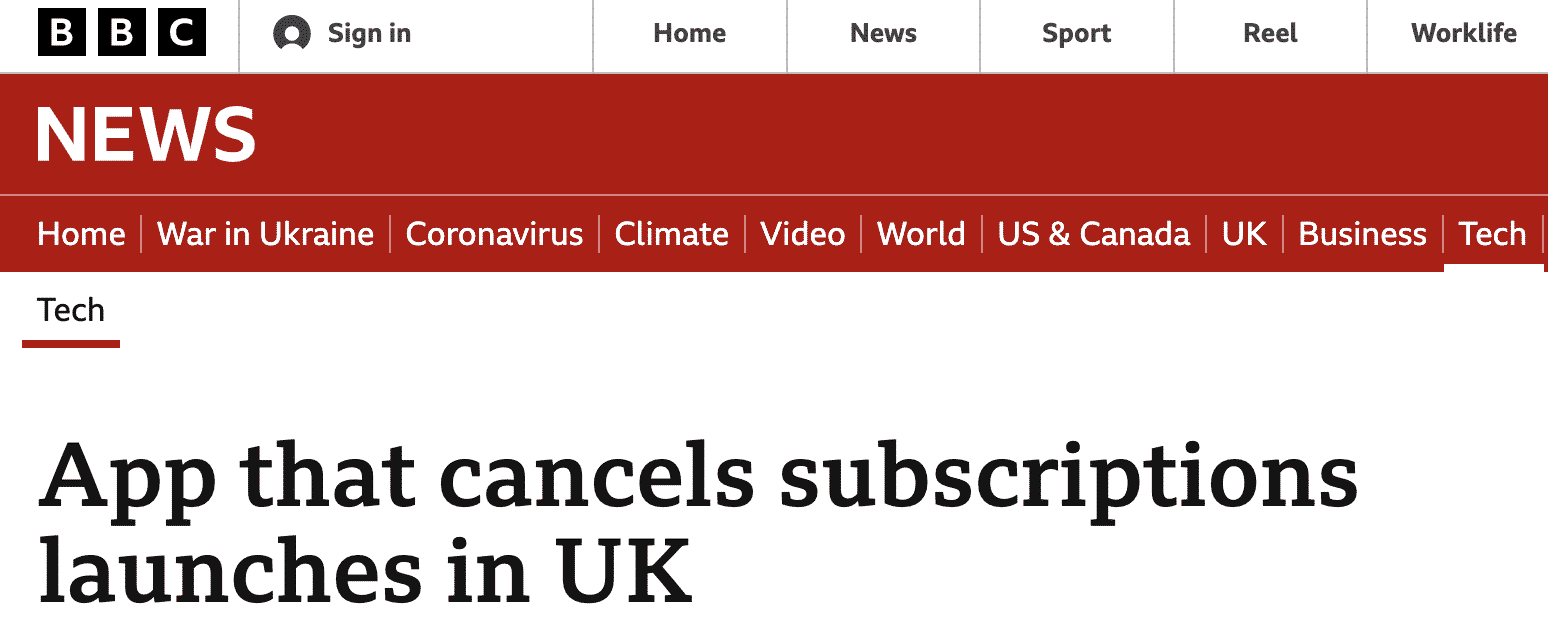 Making your body much more athletic, cutting your weight, or maintaining your muscle system in good shape may be part of your priorities. If that is the case, Sports Direct Fitness can help you achieve these objectives and more. But if you lose interest, knowing how to cancel your membership is also critical.
By deciding to join the Sports Direct Fitness club, you get the following benefits:
Exercising using appropriate training equipment that helps you shed off extra pounds.
An increase in endurance and strength indexes.
The opportunity to use free weights to build muscles.
Sports Direct Fitness allows you to fortify your health.
Understand that self-certitude is the other advantage of exercising regularly in a gym, and it goes beyond body transformations. That implies that you can get to know like-minded people by joining Sports Direct Fitness, which can help you succeed in different spheres of life. Sports Direct Fitness trainers do their best to help you achieve your objectives while taking care of your health.
However, if going to the gym doesn't work for you anymore, you can cancel your Sports Direct Fitness membership before your next bill. DoNotPay can show you how to do it in minutes.
Sports Direct Fitness FAQs
Before you think about cancelling your membership with Sports Direct Fitness, here are some things you need to know.
On Membership
1. Can I Get A Discount If I Am a Worker at Sports Direct?
Yes. All Sports Direct Fitness workers enjoy discounts, including saving on their joining fees. An employee only needs to produce their payslip to access these discounts. After that, their staff account is set up.
2. Am I Held to a Contract After Joining?
Sports Direct Fitness offers two kinds of contracts. First is the standard contract option with a minimum of six months and a three-month cancellation period. The other option is for those with more flexibility because it is a no-contract offer with an additional £10 per month.
3. How Do I Rejoin After Cancelling My Direct Debit With My Bank?
You need to contact your local Sports Direct Fitness club for assistance if you cannot rejoin after cancelling your direct debit at the bank. You can get the contact details by visiting the club's website.
4. Is Membership for Teens Available?
Sure! Anyone between the ages of 14 to 17 can access teen membership. Note that a parent or guardian must be present for one to join teen membership. Furthermore, teen members enjoy no joining fee and no contract, and their memberships are only available in the club.
On Membership Cancellations
1. How Do I Cancel My Sports Direct Fitness Membership?
The club's site has a contact us page where you can request a cancellation of your membership by submitting a request for the same.
After that, the club's membership team will process your cancellation in line with the cancellation period and the membership terms you agreed to when you joined Sports Direct Fitness.
You can contact Sports Direct Fitness through:
Website
https://www.sportsdirectfitness.com/
Address
Sportsdirect.com Fitness Limited,

Unit A, Brook Park East,

Shirebrook, NG20 8RY

Phone Number
 0344 245 9255
Support Page
https://help.sportsdirectfitness.com/support/home/
2. Is Reversing My Cancellation Request Possible?
If you wish to revoke a membership cancellation request, you can speak to a team member within your Sports Direct Fitness club.
3. Is Freezing My Sports Direct Fitness Membership Possible?
Yes. A membership freeze option at £5 per month is available for those who cannot use the club at this time for one reason or another. The freeze option that allows you to request a membership freeze is accessible from the drop-down on the contact form.
Once you do so, a Sports Direct Fitness staff will be happy to process your freeze request.
4. Will I Incur Charges After Submitting My Membership Cancellation Request?
There are various reasons why you may be charged after submitting your membership cancellation request. Some of the things that may cause you to incur charges, in this case, include the date of submitting your cancellation request and the cancellation period on your contract.
Of course, you can get clarification on such charges by contacting the Sports Direct Fitness membership team.
5. What Does a "3 Month Cancellation Period" Imply?
Some Sports Direct Fitness members join the club on a 6-month minimum term contract, with a 3-month cancellation period. The implication is that the shortest period you can be a member of the club is six months.
So, if you wish to cancel at some point, you must give Sports Direct Fitness a three-month notice.
Cancelling Your Sports Direct Fitness Membership Using DoNotPay
DoNotPay can manage the cancellation for you. Simply click on DoNotPay and you can get the help you need. DoNotPay is always the best and easiest option.
Here's how to cancel in 3 steps:
Log-in to DoNotPay and search for the Manage Subscriptions product.

 

Provide the name of the subscription service you want to cancel.

 

Provide your account details such as email address and username.

 
Once you submit the details, we'll work on cancelling your subscription! We'll even try to get a refund on your behalf. We will notify you once the service has been cancelled.
What Other Subscriptions Can DoNotPay Help Me Cancel?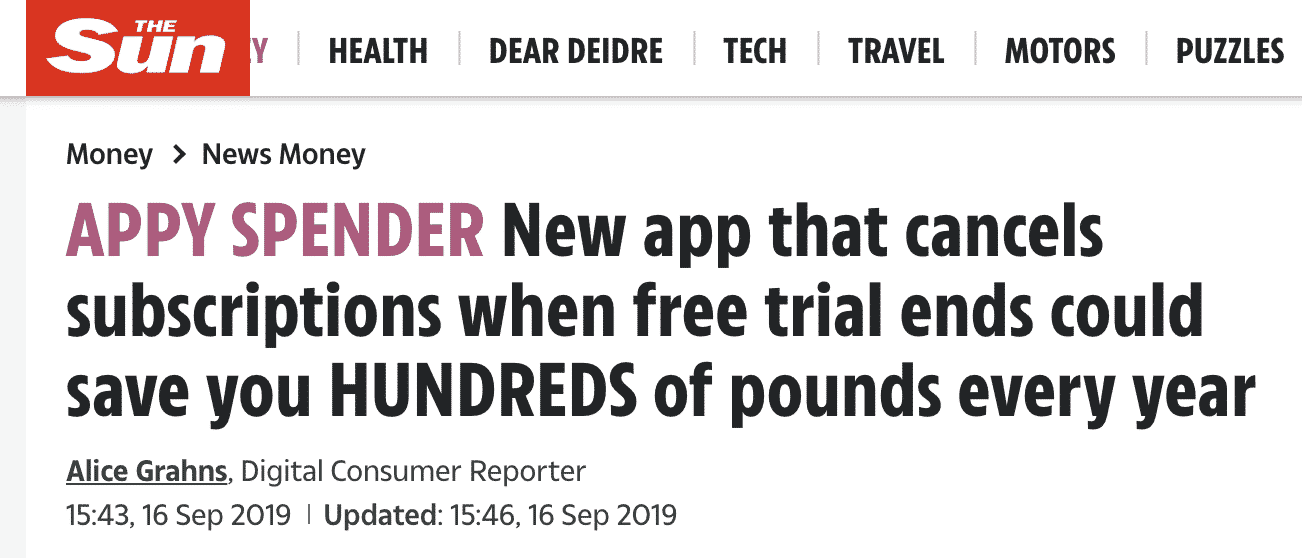 There are other subscriptions you might want to cancel and they are just a click away
Why Use DoNotPay?
Use DoNotPay to cancel your Sports Direct Fitness membership because it is:
Fast – It takes a shorter period to cancel your Sports Direct Fitness membership using DoNotPay.
Easy – You do not need to track every step involved in cancelling your Sports Direct Fitness Membership, thanks to DoNotPay. Also, filling out tedious forms is unnecessary in this case.
Successful – DoNotPay helps you save time and money by offering all the guidance you need in cancelling your membership.
Other Areas Where DoNotPay Proves An Ideal Option
There are other products that DoNotPay can help you with, check them out:
Sign up with DoNotPay today and get the help you need!