How to Get a Spectrum Refund With DoNotPay?
Spectrum is a Wi-Fi, cable, internet, and telephone provider known for various incidents, including outages that left numerous people without service for hours and the outrageous changes in their cancelation policy. If you are one of the company's unsatisfied customers and have a problem getting a refund, we are here to help.
DoNotPay Is the Fastest Method to Get a
Spectrum Refund
!

You can get a refund from Spectrum without going through any trouble by using DoNotPay. DoNotPay is the first virtual lawyer app in the world, and it's here to help you when you are up against a big company—especially one with a stubborn cancelation and refund policy like Spectrum.
Here are the steps to get your refund:
Open DoNotPay in your

Scroll down and find the File a Chargeback feature

Provide the app with details about your bank

Type in Spectrum as the name of the merchant

Follow the app's guidelines and build up your case
Once you confirmed all the details, the app will generate a dispute letter and send it directly to your bank. We can also contact Spectrum on your behalf and request a refund from them.
These documents can serve as evidence and can help you win your case.
What Is the
Spectrum Refund
Policy?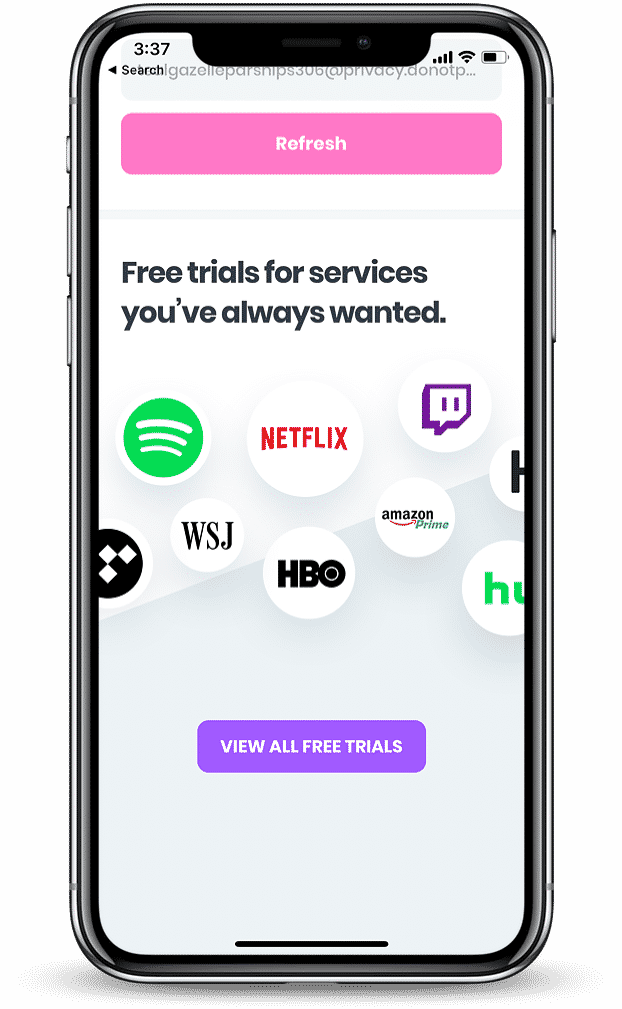 Spectrum often comes up on websites such as Reddit, where users share their dissatisfaction with the service, more concretely with how the company handles cancelations.
One user shared that even though he canceled the service on the 12th of the month, he was still charged for the full month. This means that even though he canceled his cable, he still had to pay for practically nothing until the end of the month. There was no way to reverse the cancelation and extend the services. Refunds were also out of the question.
This particular case falls under the company's No Pro-Rated Credit policy regarding the cancelation of services.
Spectrum monthly subscription policy offers no refunds in case the subscriber terminates the contract during the billing month. This policy includes all of Spectrum's subscription products:
General monthly subscription

Charges per program

Pay-Per-View

On-Demand

Charges per event
Spectrum usually offers the first month with lower rates or free-of-charge services. After that, the subscription automatically renews each month. To avoid unwanted charges on your account, use our virtual credit card to sign up for Spectrum services. It will prevent the company from charging you an extra month automatically.
Some Services That
Spectrum Refunds
According to Their Policy
There is a Spectrum Refund Policy that covers new subscribers and, in some cases, old ones.
This means that if you are a new customer, you qualify to have a refund for any level of the subscription within 90 days of your subscription date.
This policy also covers current subscribers, but only if they obtained a new service during their subscription. If that is the case, they can request a refund within 90 days of signing up.
If your case falls under one of these conditions, you should note that you can only request one refund per month.
How to Request a
Spectrum Refund
?

If you want to request a refund from Spectrum, the only way to do it is over the phone at (833) 267-6094.
Spectrum does have a support page, where you can browse different topics or even try the search field. Still, regarding refunds and cancelations, you are not likely to find anything useful.
You can also try getting in touch with the company through their contact page by talking to their chatbot. If you want to chat with the Spectrum chatbot, this is what you have to do:
Go to the Spectrum website

Click on the Contact Tab

Scroll down until you find the chatbot box

Click on Chat With Us

Enter your zip code and click Confirm

Enter your address and click Confirm

Follow the chatbot instructions until you reach the option to ask for an agent
Even if Spectrum email spam is a regular occurrence in your inbox, the company does not allow refund requests to be sent this way.
Use DoNotPay to Contact Spectrum Customer Service Reps

According to the Spectrum website, the only way to request a refund, if you are eligible for one, is by contacting them at (833) 267-6094.
The problem with this is that the company is experiencing high call volumes and longer wait times currently. While they didn't define how exactly you will be waiting, you can avoid the phone queue altogether.
DoNotPay can help by dialing the number and notifying you when an actual person is on the other side of the line. Access DoNotPay from your and don't allow them to put you on hold.
| | |
| --- | --- |
| Can You Request a Refund Via | Yes / No |
| DoNotPay | Yes |
| Email | No |
| Phone | Yes |
| Letter | No |
| Website | No |
| In-person | No |
Can I Get a
Spectrum Refund for
an
Outage
?
After an outage due to bad weather cut off cable service for millions of people, Spectrum introduced a line in which customers can request a credit for the lack of service.
So if you are a victim of the outage, you cannot get a refund, but your next bill might be lowered by a certain amount.
The amount is problematic as well. According to the survey done on a similar outage, the Spectrum issued credits ranging from less than $5 to up to $10.
If you want a credit due to the outage, you should know that Spectrum looks at each case separately and administrates credits on an individual basis. Don't expect anything to be taken off your bill unless you asked for it first.
Here is what you need to do:
Prepare the facts

—the period of the outage, time frame during which you were out of service, your contract number, your zip code, and your address

Call 855-707-7328 and ask for a credit
Explain your case

—explain whether you use cable, phone, internet, or a combination of the three

Wait for your next bill to check on the outcome
If handling your cable or internet bills is a problem, you can use DoNotPay to lower your Spectrum bills.
What Else Can DoNotPay Do For You? We Can Help You Sue Spectrum!

Big companies will often use elaborate policies to protect themselves and avoid issuing refunds at any cost. If you feel like Spectrum hasn't treated you fairly and requesting a refund is not enough, use DoNotPay to sue them in small claims court and get up to $25,000!
Our app will prepare all the necessary paperwork and create a script that you can follow when presenting your case.
Once you access DoNotPay from your you can go through the steps necessary to get your money back.
Other Amazing Options DoNotPay Offers!

DoNotPay can help with any administrative issue.
Our app offers a variety of features that will get you accurate info about your airline passenger rights or the unemployment insurance process. You can also use the app to unsubscribe from emails, report harassing phone calls, or deal with annoying robocalls.
You can access DoNotPay from your .
Check out some of the things we can take over:
Disputing traffic tickets

Managing speeding tickets