How to lower your Spectrum bill—A comprehensive guide 
Spectrum used to be one of those providers that offered discount deals and special promotions like they were candies. The situation changed after their merger with Time Warner Cable, and many customers blame this 2016 merger for increased service prices.
The fact remains that Spectrum is one of the best Internet service providers in the country, with high-speed Internet and an excellent choice of cable channels, but with sky-high prices. 
The company is also notorious for its firm policy on negotiating the internet and cable plans with existing customers. So, is there a way to lower the Spectrum bill without losing the quality of service? The answer is yes, although it is not going to be an easy task. Let's go through the options and check what can be done.
How to get a lower Spectrum bill?
There are two ways to go if you are not happy with the price of your Spectrum package:
Try to negotiate the deal

Switch to a cheaper plan
Both options will require some research, so don't expect to come up with a solution quickly or easily. It is essential to understand what kind of service you need because most of us sign up for deals that are not suitable for us. They just sound good in the beginning.
If you did your research before signing the deal, you are probably the victim of that unfortunate merger with Time Warner. Some users reported that they are paying $30 more than they used when they were Time Warner clients. The same goes for old Spectrum customers who witnessed a significant increase in prices for both Internet and cable services.
It is unclear what's the reason for these revised prices. What is certain is that Spectrum is not keen on promotions and discounts anymore, so if you are aiming for a lower bill for the same level of service, arm yourself with patience and information.
How can DoNotPay help you to reduce your Spectrum bill?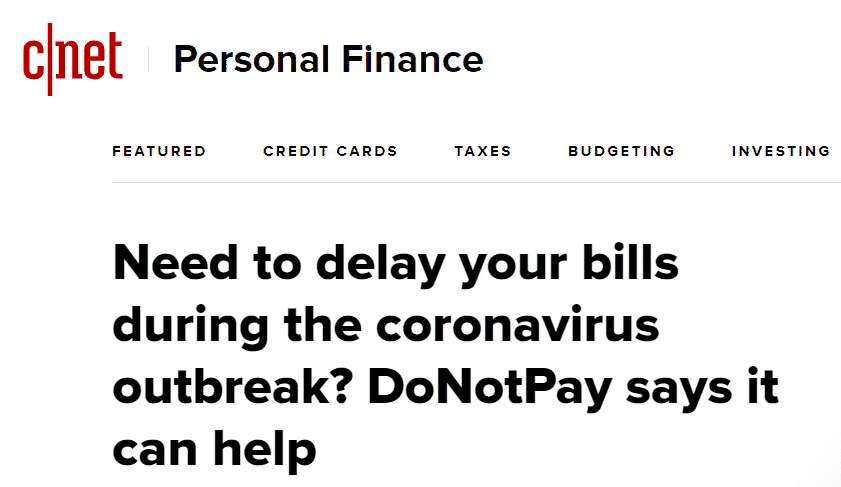 You should know that you are not alone in the tricky endeavor of lowering your Spectrum bill. We aren't talking about advisors, lawyers, and other pricey consultants. We are talking about DoNotPay, a free app that connects you with the world's first robot lawyer.
We use AI to help people deal with unfair fines, complicated cancelations, refunds that never happen, and a whole other myriad of bureaucratic nightmares. These never-ending procedures seem to be designed to make you give up the fight because no one has the time or the funds to cope with intricate processes involved in what should be simple tasks.
DoNotPay is easy to use:
Log on through your

web browser

Select Corona Relief

Start a chat with our virtual legal team 

Present your problem and leave basic personal information

Wait for our robot lawyer will to advise the best course of action for you
In the case of Spectrum, DoNotPay can help you get an extension on the due date, compose a waiver letter, or even jump the queue while you are waiting for their customer support to pick up. Whatever your issue is, feel free to consult with us. There is no need to go through the whole process on your own.
How to negotiate your bill with Spectrum?

With Spectrum being tough on the bill-negotiation policies, you need to come well-prepared and armed with patience. Some users say that they made a better deal with a simple phone call, but others claim that they went through an ordeal and still came out empty-handed.
Numerous factors can determine the outcome of these negotiations, so the more aces up your sleeve, the better. Before making the call, you should do the following:
Research the competition

Gather relevant paperwork such as your past few bills

Come up with the plan and the price that you are comfortable with

Develop negotiation tactics for talking with the customer service

Prepare a backup plan if the negotiations fail

Research other potential internet service provider (ISP) deals in your area
Researching the competitors
Looking into the competition is always a good starting point. You need to know what other ISPs are offering and how much their services cost before you start demanding anything from Spectrum. The offers may vary depending on the available providers in your area, so your place of residence may determine your negotiating position.
You should consider the quality of service of Spectrum's competitors when comparing the prices. Paying less for bad service is not really what you want to do. This research should give you an idea of what is the reasonable price and where to begin with bargaining. 
The plan and the price 
Being indecisive will get you nowhere, so you should find a package that fits your needs, check the prices from competitors, and formulate your demands based on that research. It is crucial to have a plan regarding the services that you need and the amount you are willing to pay for them. We are talking about specific numbers, not vague ideas.
The best result comes from knowing what you want. Some clients end up accepting things that they don't really need and paying the same for a couple of additional services that they will not use anyway. ISPs, Spectrum included, throw a little extra something (extra channels, extra megabytes) to keep their price, but that is usually not beneficial for the customer. It is always an insignificant cost for the provider.
Negotiation tactics
The tips from pros say that you should always go directly to the Cancel option. This action will take you directly to the Retention agents, who are authorized to offer a discount or a promotion. Regular customer care reps are not allowed to negotiate, so you will be losing your time and temper talking to them. Make sure you mention how long you have been a loyal customer and that you have never made a late payment (if applicable).
Once you reached the Retention department, get ready to:
Be polite and friendly

Take a firm position

Ask for cancelation if everything else fails
Being polite is refreshing in the world of client service because most of us are the complete opposite. Kindness can open many doors, so stay nice. You should nonetheless take a firm stand on what you want, and let the company know that you are not deviating from it.
During the conversation, make sure to let them know that you know what their competitors are offering, and present what you want them to do. You can emphasize that you are a loyal customer that deserves better treatment, especially if you pay on time.
If they are not willing to offer you a new deal, just ask for cancelation. This usually does the trick, especially in the competitive world of ISPs. Spectrum will try not to lose a loyal customer if they can do anything about it.
Canceling your Spectrum account
In case the negotiations go south, you should be ready to cancel your Spectrum services. Don't make empty threats, and be prepared to proceed if they stay unresponsive. Bluffing the pro bluffers is never a good idea, so resort to this only if you mean it.
There are a couple of problems that you can come across when canceling your account:
Spectrum may have a monopoly in your area

—This weakens your negotiating position because you cannot just choose a different operator

Other providers offer services of lesser quality

—If Spectrum is better than their competitors there's no reason to lower the price on your bill

You are contractually bound

—In this case, you will need to wait till the end of your contract and start negotiations at that time
The best time for lowering your Spectrum bill is when your contract is about to expire. That makes you a free client, and you can just take your money elsewhere if you are not satisfied with the service or the price.
How to save on a Spectrum bill?
If the negotiations fail, and you can't or won't switch providers, you can still get a lower bill. This means that you have to cut down a little bit, but it may not be a disastrous option after all. Most users are overpaying, not just in terms of prices, but the services as well.
One of the options is bundling your Internet with your cable. Joining the services may allow you to get two for the price of one. Chances are that you are doing that already because it is one of the oldest tricks in the book. In case the price is still too high for you. Consider the following:
Reducing your Internet speed

Getting personal equipment

Switching to a cheaper cable package
Lowering your Spectrum bill with slower Internet
Spectrum is famous for its stable connection and excellent Internet speed, but you should ask yourself if you are taking advantage of that service. In most cases, the answer is no. If you don't use it for work, you are probably paying for the level of service that you don't need.
Average users who check their emails, browse the web, or watch Netflix, rarely need more than 100 Mbps (45000 MB/hr). What's surprising is that we are all somehow on the 1000 Mbps (450000 MB/hr) plan. The reasons are simple. Spectrum will always offer the best, most expensive plans, simply because the costs are almost the same for them.
You should ask yourself whether you are benefiting from such a package. In case you are using just a tiny portion of it, switch to a cheaper one, and save your money. The table below will give you an idea of how fast a connection you require.
| | |
| --- | --- |
| User Activity | Average data usage |
| Checking emails | 10–25 MB/hr |
| Browsing the web  | 10–25 MB/hr |
| Social media browsing and streaming music | 150 MB/hr |
| Online games | 300 MB/hr |
| HD Video streaming | 3 GB/hr |
Reduce the Spectrum bill by getting your equipment
Renting the modem and router became a standard with most providers. Nobody buys their equipment anymore since it seems like an unnecessary expense. That couldn't be further from the truth. Spectrum offers a modem for lease for $10 per month. This may not seem too high, but if you think in annual terms, the expense is not insignificant.
The average contract with Spectrum is 24 months, so you will spend $240 on the equipment alone. You can buy a modem and a router for less than $200—and we are talking about top-quality gear. If you are not sure what to get, you can check the equipment compatible with Spectrum here.
Having your gear means that you can switch operators without worrying about the buyout, which will never be at a fair price.
Saving on the Spectrum bill by switching to a cheaper cable plan
Conventional cable TV is losing the battle with streaming services. Even if you think that cable TV is a must-have in your household, you would be quite comfortable without it. If you take the time to watch something on cable only once a week, it is high time you canceled that pricey package you have been paying for years.
Another common scenario is that your TV is always on, but you never know what's on it. This means that you just need some background noise. Paying for more than 100 channels is redundant when some relaxing music will do the trick. Take a look at the table below. If you are not watching at least some of the channels regularly, switch to the Select Spectrum plan, or ditch the service altogether.
| | | |
| --- | --- | --- |
| Spectrum cable TV plan | Number of channels | Premium channels available |
| Select | 125 | Standard only |
| Silver | 175 | Starz, Showtime, HBO, Cinemax, NFL |
| Gold | 200 | Silver offer plus NFL RedZone |
Cheat your way to a lower Spectrum bill
Cheating is not something we would ever recommend, but if you are out of options, it may be the only way. Just to be clear, the following things are considered as being out of options:
Spectrum is the only provider in your area

Spectrum is not the only ISP, but the competition is not good enough
The idea is to cancel your package and return as a new customer. Spectrum is quite generous with fresh contracts, so new customers can get excellent deals when signing up. The cheapest plan for long-time users is $65, while a newcomer can get the same deal for $45.
In case you've had it with overpaying, you can cancel the services, and start over. There is a waiting period for you to qualify as a new client. It can be anywhere from a month to one year, depending on the agent you bump into. Our advice would be to call to get a new contract instead of visiting the store. It seems that the rules are more lenient, or the agents are more relaxed in the customer service department than at the in-person selling points.
The bad news is that Spectrum can turn you down and make you wait for a full year before signing you up again. In that case, you can have your spouse or other family members sign the new contract. That way, you can enjoy the benefits of new customer programs for at least a year. Theoretically, you could switch users every year and take advantage of the promotions for a long time.
There are indications that if you could get caught doing this, Spectrum could terminate the services for an indefinite time, but these are speculations. There are no reports that it happened to any of the customers.
What if you don't pay your Spectrum bill?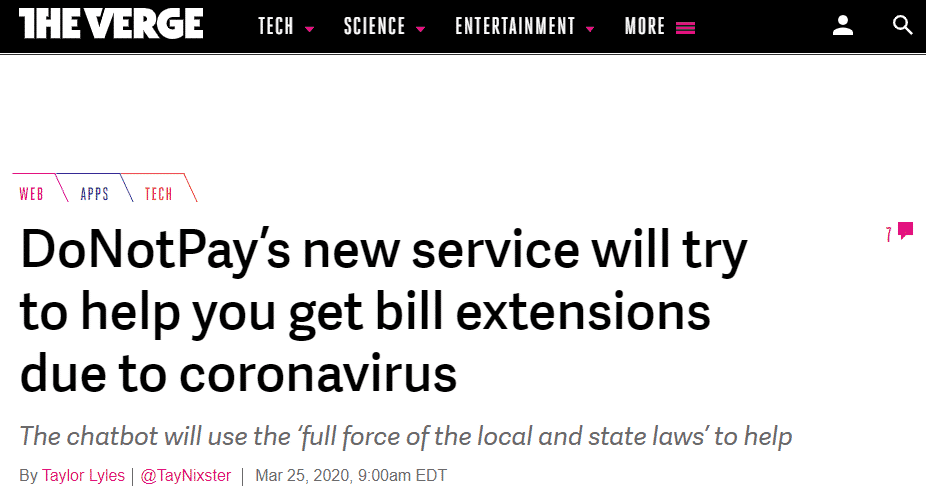 With such pricey services, not being able to pay your Spectrum bill is not uncommon. If you are too far behind, or your debt is very high, the company will cut the services, so you may end up with no internet and cable TV.
Although it is not as inconvenient as staying without electricity or gas, it is still unpleasant. If you can opt for a different provider, this may not seem like a big problem. You should know that Spectrum can sell your debt to a collection agency, which may result in frequent phone calls and annoying emails.
Collectors are not allowed to threaten you or endanger you in any way, but they can be persistent and take you to court. Depending on the sum you owe, the court may:
Order the selling of some of your possessions to cover the debt

Ask for wage garnishment, meaning that a portion of your salary is redirected to cover the debt
You should try to avoid this outcome because you will have to pay the interest rates and an agency fee in addition to the amount you originally owed to Spectrum.
Let DoNotPay help with extending the due date on your Spectrum bill

If you realize that you won't be able to pay Spectrum on time, ask for an extension on the due date. It is a simple solution, and Spectrum is usually happy to grant this relaxation, especially to loyal customers.
A lot of people are reluctant even to try this because they are not sure how to write an extension letter correctly. If you think that asking for an extension is complicated, ask DoNotPay to assist. Provide the details (dates, email addresses, etc.) to our virtual legal team, and you can get a professionally written extension letter in a matter of minutes.
Being behind with your payment can quickly turn into debt, so don't hesitate to use the extension of the due date to keep up with your bills. 
Let DoNotPay request the waiver on late fees for you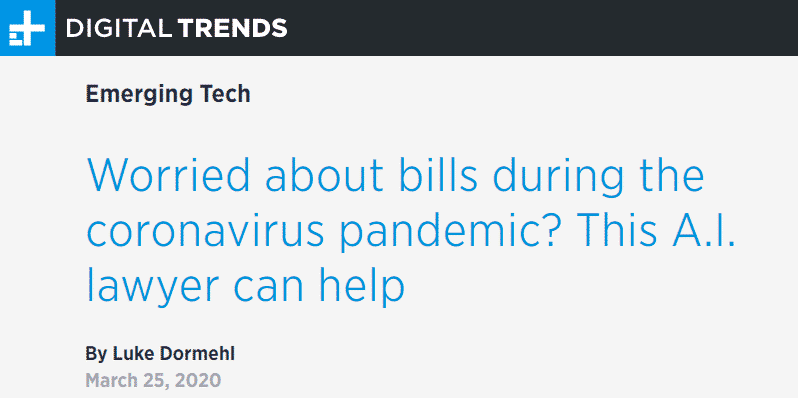 You should not miss asking for a waiver on the late fees. If you are not sure how to do it, consider the following:
Getting a lawyer to do it for you

Visiting the Spectrum store in-person

Contacting their customer service by phone

Sending an email
The latter option is ideal because it is free and doesn't take too much time. If you are not keen on writing, you can turn to DoNotPay for assistance. Our robot lawyer will create a waiver letter for you. It can even send it to the appropriate address on your behalf.
DoNotPay Protects Your Privacy and Finances
Sharing your credit card details online comes with certain risks, and it's getting more difficult to tell good and bad websites apart. With DoNotPay's virtual credit card generator, you will be able to protect your identity and bank account from cyber scammers.
Whenever you run into a suspicious email or website, generate a virtual credit card and proceed without worries. Our virtual cards also work like a charm if you want to avoid automatic payments after free trials.
What else can DoNotPay do to make your life easier
DoNotPay is designed to help people with complicated administrative tasks that can take too much time. There's no need to spend hours or days researching a bunch of mundane things. Let our robot lawyer do that for you. 
Many people give up on getting what they deserve because of the red tape. DoNotPay assists with the bureaucracy so that you can focus on the more important things in your life. Contact DoNotPay if you need us to:
Help you fight speeding tickets

Dispute traffic tickets