Cancel Your Direct Debit to Avro Energy With the Help of DoNotPay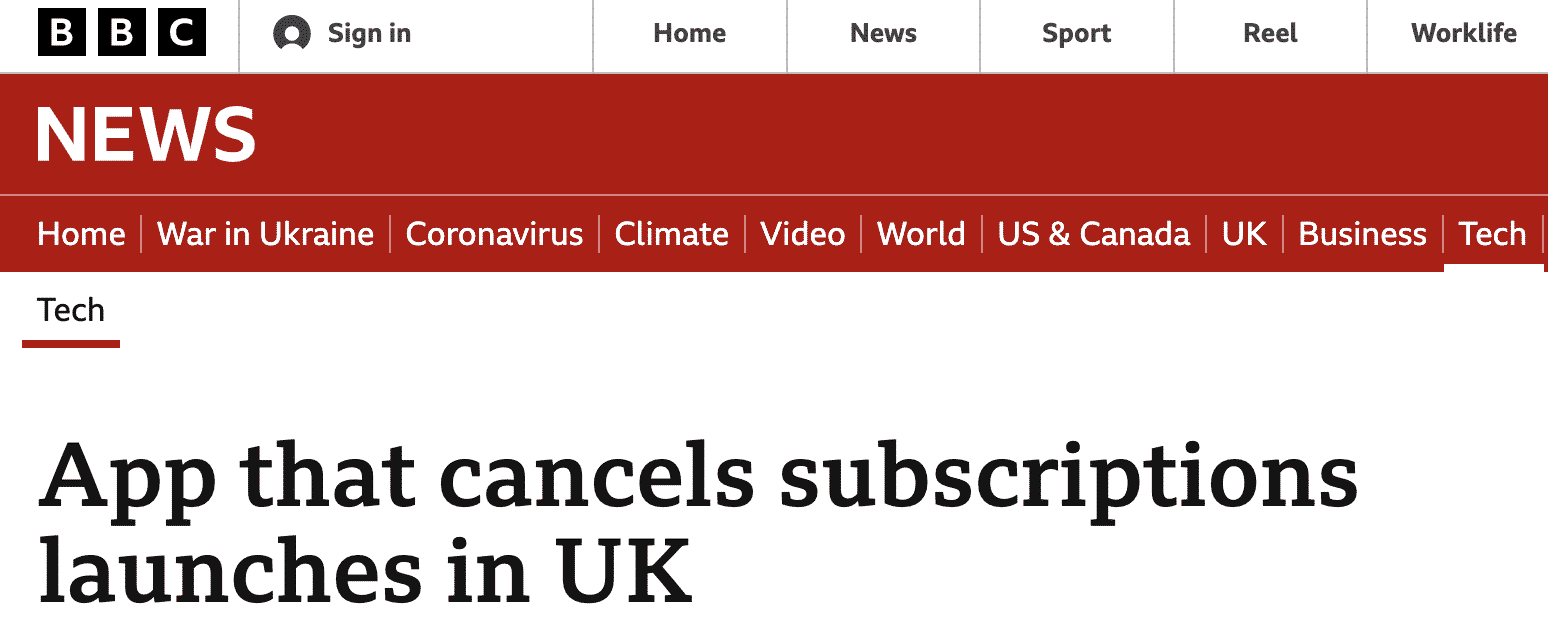 As you are well aware, Octopus Energy took on the 580,000 customers left stranded when Avro Energy stopped trading late last year. With the continued UK gas crisis, the regulator, Ofgem, selected Octopus to take charge of supplying Avro Energy customers, with a promise to give them the "best deal possible."
However, many Avro customers have been left confused, with numerous questions lingering in their minds, such as, "Should I cancel my direct debit to Avro Energy?" by yourself can be confusing. With DoNotPay, nevertheless, you can easily navigate this process. Read along to find out how.
What to Know About Your Avro Energy Account Moving to Octopus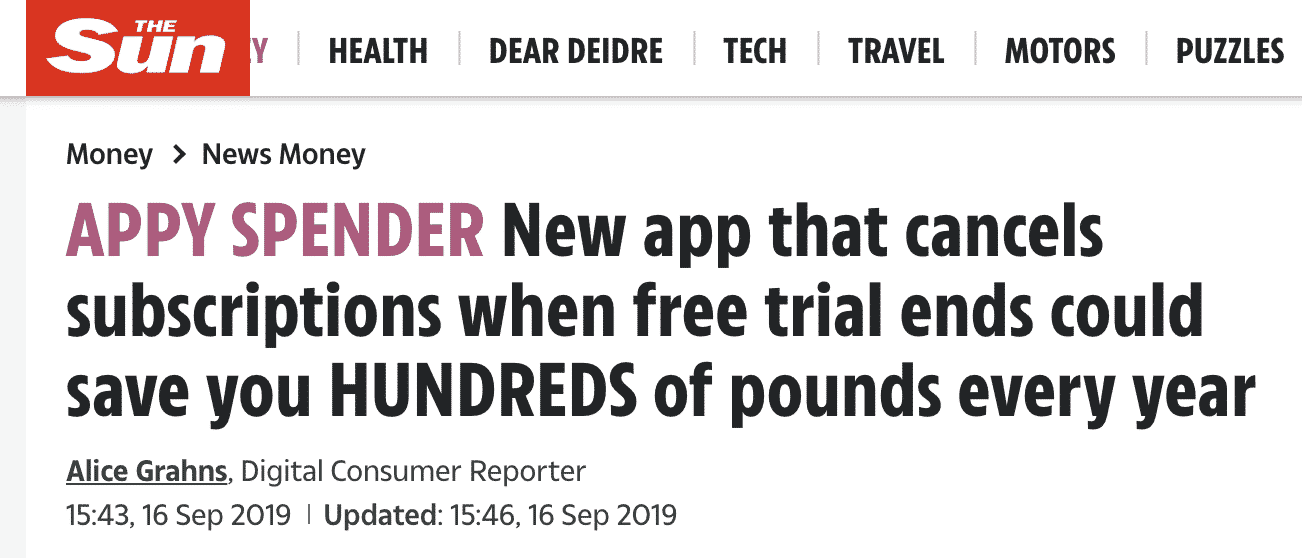 Here is what to know about Octopus Energy taking over your Avro Energy Account:
Your energy supply will not be affected in any way.
The money in your Avro account will be transferred to your Octopus account as soon as possible.
If you make payments by Direct Debit, you do not need to cancel any payments. Cancelling your debit may make you start building up debt.
All prepayment customers will be able to top up their payments as they have been doing before.
Frequently Asked Questions
As mentioned, the Avro Energy takeover by Octopus Energy has left many customers confused. Here are some answers to some of the frequently asked questions about this change:
Will My Rates Remain the Same?
Avro Energy was charging unsustainable prices, which is why they went out of business. Your Avro tariff ended on 26 September 2021, when Avro stopped trading. All customers were then moved to a new tariff, the Flexible Octopus tariff.
For most Avro customers, the new tariff came as an increase in energy costs. It is, however, important to note that this increase is felt across the board, not just in Octopus Energy. For more information, head to octopus energy/tariffs.
Will I Get My Money Back From Avro Energy?
Yes. Octopus Energy has promised to honour domestic and credit balances for all current and past Avro Energy customers to whom the company owes money. However, you will have to wait for Avro's administrators to share this information with Octopus Energy.
Should I Cancel My Direct Debit to Avro?
If you already have a Direct Debit set up with Avro, you do not need to cancel it. Your DD will be moved to Octopus Energy so that any payments you make will subsequently be directed to Octopus. There is no need to set up a new DD.
Avro Energy Has Taken a Direct Debit Payment, Should I Be Concerned?
If Avro has just taken your regular Direct Debit payment, you do not need to worry. All operations by Avro Energy are currently in the hands of the administrators, and all payments taken out will be reflected on your account. The deducted amount will be moved to Octopus Energy so that you do not pay twice.
What Next After Cancelling My Direct Debit?
Do not worry if you have cancelled your DD to Avro Energy. Setting up a new account is not hard. All you have to do is log in to your Octopus Energy Account and select "Change my payments" on your dashboard.
Cancelling Avro Energy by Yourself
| | |
| --- | --- |
| Can You Cancel Avro Energy Via | Yes/No |
| DoNotPay | Yes |
| Email | Yes |
| Phone | Yes |
| Letter | No |
| In-Person | No |
| Company Website/ Support Form (or another alternative method) | Yes |
If you are sure you want to cancel Avro Energy, you have three cancel options. However, you will first have to get the required information ready. Some relevant information may include your reference number and specific details about your contract length and terms.
Cancelling by phone. If you wish to cancel your Direct Debit by phone, call 0330 058 2005 to make your cancellation request.
Cancelling by email. You can send an email to support@avroenergy.co.uk to make an official cancellation request.
New provider. If you want to change to a new provider, you will need to provide a metre reading that will be passed down to Avro. The new provider will handle everything for you, including ensuring that Avro closes your account the right way.
As a precautionary measure, always check your bank statements to ensure that no payments are being withdrawn.
Have DoNotPay Cancel Your Avro Energy Subscription
DoNotPay can efficiently handle the cancellation for you. You can open DoNotPay in your web browser. DoNotPay is always the best and easiest option. We will help you cancel your Avro Energy subscription in 3 easy steps.
All you have to do is:
Log in to DoNotPay and search for the Manage Subscriptions product.

Provide the name of the subscription service you want to cancel.

Provide your account details such as email address and username.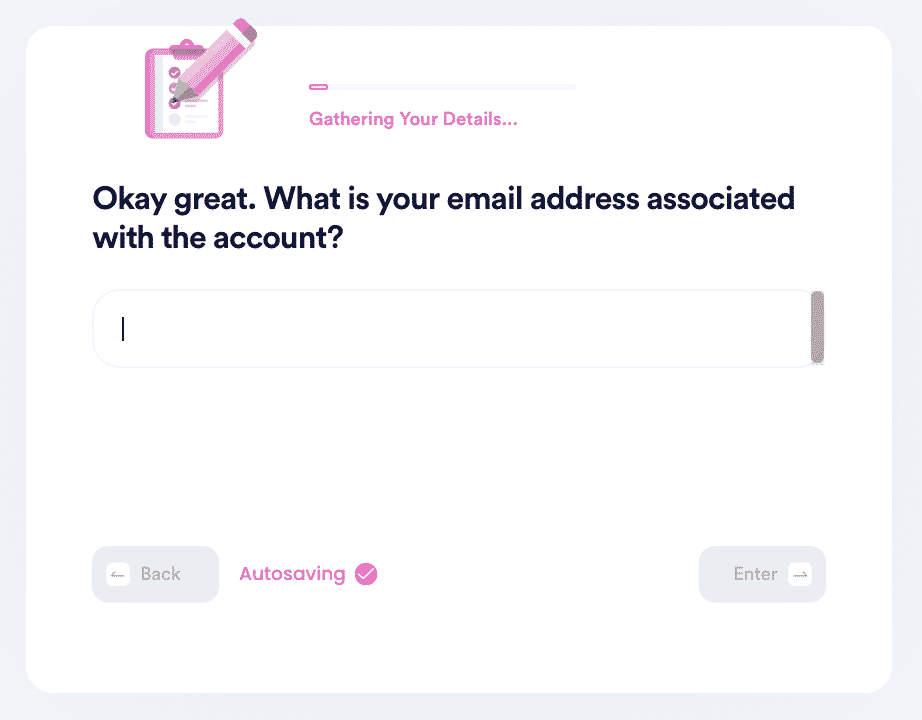 Once you submit the details, we'll work on cancelling your subscription! We'll even try to get a refund on your behalf.
What Other Subscriptions Can DoNotPay Help Me Cancel?
DoNotPay can help you cancel many other subscriptions from any company, such as:
What Other Services Can DoNotPay Offer?
DoNotPay has many other services to offer, such as helping you with:
And a lot more. with DoNotPay today to get started.