Dispute your parking tickets in
Sacramento
without a lawyer
If you are looking to dispute your citation, check out the DoNotPay app. This app is a robot lawyer that can help you dispute and beat Sacramento parking tickets. The best thing about DoNotPay is that it is free of charge. Newsweek has reported that DoNotPay has overturned over $4 million worth of parking tickets in just two years. Among the 250,000 cases that the chatbot has taken on, it was able to win 160,000 of them. 

Here are some quick and easy steps you can follow to help you contest your ticket:
You can dispute your ticket directly on your

web browser

.

The chatbot will ask you a couple of questions regarding your violation. You will have to tell them about the infraction you received, which state and city you received it in, and the reason why you want to contest it.

It will also ask you to provide an image of your ticket. Take a picture of it and upload it through the app.

DoNotPay will then give you the exact legal script that you can use to win your dispute.

 
Watch how to dispute parking citations in any city:
Can I beat a parking ticket in Sacramento? Is it worth the time and energy?
Disputing a ticket is always a good idea. It may be possible to reduce your fine by simply disputing. DoNotPay allows you to save both time and money by providing you with the exact legal argument and template to use in contesting your ticket. Access DoNotPay through any web browser. DoNotPay offers different arguments for your appeal, like:
The parking signs were faded or obscured

The citation was issued after you sold the vehicle 

Some of the  information on the ticket is missing or incorrect

You weren't driving the car at the time the ticket was issued

Unclear parking rules

Ticket was illegible
How much time does DoNotPay save?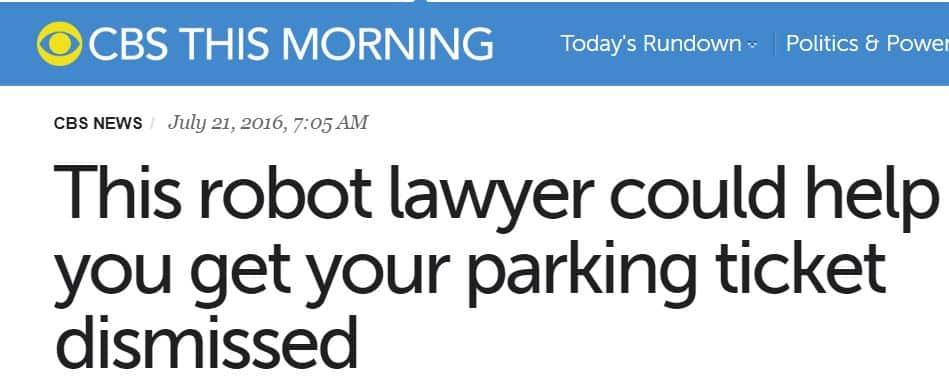 Disputing a parking ticket the old fashioned way takes time. You will have to complete a citation contest form and also write a letter with all the necessary information. You can find out what you have to provide here. Contesting online with the aid of DoNotPay is the fastest way for you to dispute your parking ticket. If you are working full time, this option is the best for you. Access DoNotPay through any web browser.
Can I get my parking infraction in Sacramento reduced?

Luckily, there is a possibility that you can reduce your parking fine simply by contesting your ticket. Many people in Sacramento say that there is a higher chance of reducing the fine on a citation if it is your first ticket. Some have even had their citations dismissed simply because they were their first. You need to submit your appeal within 60 days of the date the ticket was issued. The city of Sacramento also offers different payment plans for those that will have difficulty paying the fine. These are some of the benefits that you can enjoy if you are eligible:
A maximum 18-month payoff period

Monthly payments will not exceed $25

Waived fees and penalties for late payments received during the application process

Payment plans will include only the base citation fine and a CA State Surcharge
Will DoNotPay help me fight parking infractions in Sacramento from private companies?

Other than helping you dispute your parking tickets from the government, DoNotPay also helps you fight citations from any private parking company. Here are some of the big ones:
Douglas Parking

Imperial Parking, aka Impark

Towne Park

SP+, aka Standard Parking

Laz Parking

Ace Parking

ABM Parking Services

Lanier Parking
Do you need a lawyer to dispute a parking ticket in Sacramento?

You will not need a lawyer to fight your ticket in Sacramento, which is excellent news because hiring one is very expensive. 
Hiring a parking attorney will cost you more than the ticket itself, and your chances of winning are when you use DonotPay. Access DoNotPay through any web browser:
Extensive research. You should hire a lawyer that your friends or family recommend. Also, look him up on the internet and see if he or she has a good success rate.

Check credentials. Similar to the first step. You will have to see if the prospective lawyer has succeeded with cases similar to yours. There are customer reviews that you can read online.

Look for warning signs. There is a chance that you will come across a con-man. If there are things about a specific lawyer that don't match up, look for another one.

Consider the costs. Try to look for a lawyer that fits your budget. It doesn't make sense to pay your lawyer a much higher price than that of your fine.

Conduct Interviews. Once you've narrowed down your search, you can schedule interviews with each of them. The best way to learn about a lawyer that will be representing you is by speaking to them face-to-face. You can ask them all the questions you have and, hopefully, by the end of the interview, you will find out how capable they all are.
How much does a Sacramento parking lawyer cost?
Depending on the severity of the infraction and where you received it, a lawyer may cost from under $100 to $1,000. This is a senseless waste of money. If you do not want to pay, you can use the DoNotPay app.
What if I never saw the citation on my windshield?
Sometimes, someone could take a parking citation off your car and put it on their own to avoid receiving one. You may then get confused when you receive a letter of notice from the city. You might think that it was a mistake and ignore the letter. However, by doing so, you will incur additional penalties and fines. You can call or visit the city hall for clarification. Do not wait until penalties pile up. Use DoNotPay to dispute your tickets. Access DoNotPay through any web browser.
Here is a discussion thread you can read regarding similar situations to this.
If I lose, how do I pay off my Sacramento parking citation? 
Before deciding to pay your citation, try to reduce or eliminate all your fines. You can contest your ticket with the help of DoNotPay. The free app allows you to save time and money by providing you the exact legal argument and template to use in a few minutes. Access DoNotPay through any web browser. There is a possibility that you cannot win the dispute. In this case, you will need to pay your fine through any of these options:
Online: On the government website, you can find a link that will lead you to the online payment option. You only have to provide the citation number and your credit or debit card. Make sure that you choose the right issuing agency when making the payment.

By Phone: If you want to pay your SAC parking ticket, you can call 1-888-266-1314. Simply provide the ticket number and the credit or debit card you will be using to pay. 

By Mail: You have the option of sending your payment by mail. You can pay with a check or money order payable to the City of Sacramento. Do not try to send cash or credit card numbers.

In-person: If you prefer visiting the City Hall, you can also pay your fine in person. You will have to visit the Revenue Services Division. Remember to bring your parking citation and form of payment. They accept cash, money orders, and checks.
For people who want to pay their fines in installments, there are also different payment plans that you can check out here. 
Dispute or Pay?
 What happens if I don't pay my parking citation in Sacramento?
When you violate parking regulations, the city will send you a letter notifying you about your violation. If you don't pay your ticket in Sacramento after 21 calendar days of receiving the Notice of Parking violation, you will have to pay double the original amount. If you continue to ignore the citation, there will be an additional $15 penalty, and the case will be turned over to a collection agency. Once it is in the hands of the third party, credit bureaus may be notified, making it difficult for you to get a loan in the future. The city can also put a lien on your vehicle through the Department of Motor Vehicles. If they decide to push through with the lien, you will not be able to re-register without paying the fine. For those living in areas that require a residential permit for parking, the city may not grant you one if you have outstanding parking citations. 
Do I need to pay Sacramento parking infractions if I'm from another state?
Of course, if you commit any violation in any state, you will have to pay the consequences. Even though you are just visiting Sacramento, that doesn't mean you are not liable for any of the penalties that you incur during your stay. Every vehicle owner is obliged to follow the city-specific parking rules and regulations. Don't worry, though, because you have the option to contest your ticket despite not living in the city. However, it may be more challenging to do so remotely. If you want to fight the ticket, you can use the help of the DoNotPay app. Access DoNotPay through any web browser. It will give you advice on how to approach the appeal process. Check out this thread to learn more about other people's experiences.
Can I get a parking citation in Sacramento if I'm in the car?
Yes, it is possible to receive a parking ticket while you are behind the wheel. Even if you stopped for a little while to answer a call or respond to a text, as long as you're parked illegally, officers could issue you a citation. Though it is rare for this to happen, avoid it by being mindful of the parking regulations in the area.
Do I have to pay parking infractions I get while in Sacramento if I'm driving a rental car?
Car rental companies such as Payless require you to sign an agreement before renting. In this agreement, they stipulate that you will need to pay all the fines that you received during the rental. The government will notify the company of the violation. Payless will charge the exact amount plus an additional administrative fee to the card you used to make the booking.
Will Sacramento parking infractions go on my driving record?
Fortunately, parking infractions do not go on your record. Traffic violations made while in a moving car will go in your file. Though receiving a parking ticket does not impact your record, refusing to pay your fine is a different situation. If you continue to neglect the payment, your case will be sent to the DMV. They will have every right to suspend your driver's license or reject the renewal of your vehicle's registration. Never ignore parking citations because it will bring you serious penalties. It is always worth disputing your parking tickets because your fine could get dismissed or overturned. The process is easy with DoNotPay. Access DoNotPay through any web browser.
Can my car insurance go up from tickets in Sacramento?
Insurance companies like Geico do not increase your rates if you receive parking tickets. However, it is a different story if you choose not to pay your fines. The city government may turn your case over to third party collection agencies. This will lead to the lowering of your credit score and an increase in your insurance premiums. According to this article, your insurance coverage could be impacted if you have unpaid fines. If the DMV suspends your vehicle registration due to unpaid fines, you may be violating the terms in your insurance policy. If so, you will have to apply for a new one, which may be both time-consuming and costly.
How much does Sacramento make from parking tickets?
Sacramento issues hundreds of thousands of citations per year, bringing in millions of dollars in revenue. In the past few years, people have noted that officers have been handing out tickets more often than before. CBS13 reports that this may have been due to the $255 million debt the city had to pay for the Golden 1 Center. Other than the increase in the frequency of issuance, the city also increased fines for parking meter infractions. Sacramento earned almost $8 million from parking revenues alone in 2017.
DoNotPay helps users fight and beat tickets in any city
DoNotPay helps users fight parking tickets in every city in the US and UK. Here are a few cities we've helped users dispute the most tickets in:
What else can DoNotPay do?
DoNotPay doesn't only help you fight parking tickets. It also offers other services such as:
Getting you an appointment with the DMV faster
Contacting customer service on your behalf and connecting you after it reaches a real human being

Appealing speeding tickets

Disputing traffic tickets

Making a virtual credit card to avoid getting charged at the end of a free trial
Help you get compensation for delayed and canceled flights
To Summarize Sacramento parking tickets: