What You Need to Know About Royal London's Cancellation Policy
Royal London is a UK based company that offers a range of pension products designed to fit your needs. If you want to protect your family, house and mortgage, Royal London has a life insurance policy for you. If you change your mind, you can at your convenient time.
To cancel, you have to reach out to the company's customer care. Due to high calls traffic, your call might be kept on hold waiting for the next available customer care agent, making the process tedious. You can avoid the hassle by engaging DoNotPay, which can help you cancel your Royal London Insurance Policy at the click of a button.
Know-How Royal London Insurance Works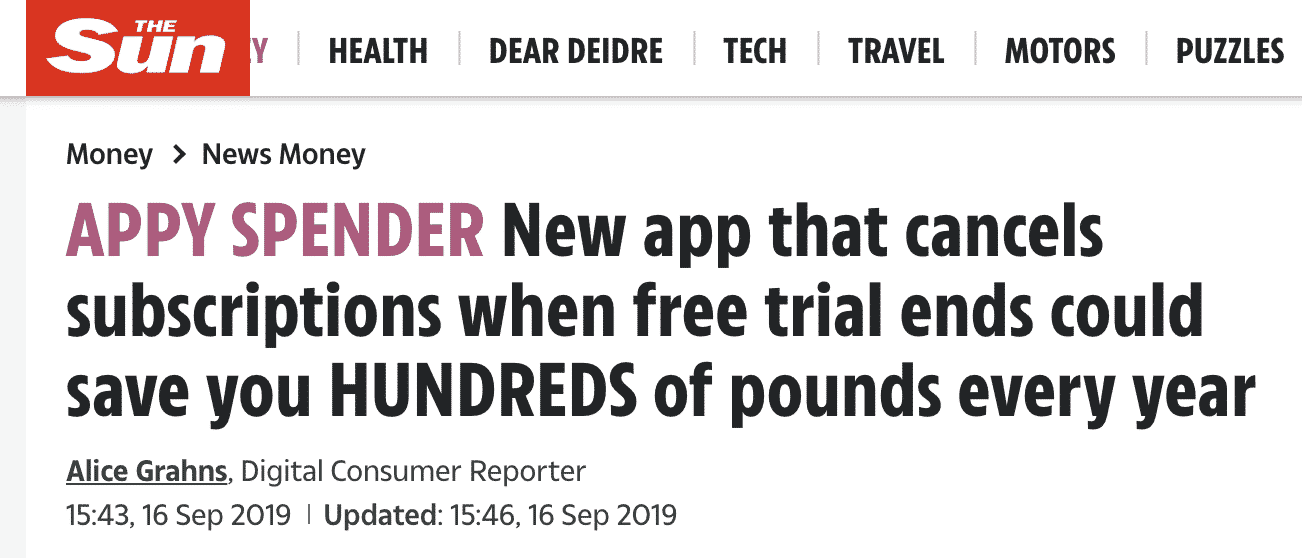 offers different policies, which include:
Term insurance
Endowment insurance
Child insurance Policy
Whole life plan
Money-Back plans
Term Insurance Policy
This policy provides you with death coverage for a specified time. If you die, the insurance company will give all agreed death benefits to your family. The benefits will be distributed annually or monthly, depending on the payment that suits the beneficiaries.
Endowment Policy
Under this policy, you invest a certain amount of money against your life insurance policy while the insurance provider invests the rest. You will be offered a part of the investment when your insurance cover ends.
Child Insurance Policy
This insurance plan aims at generating funds for your children for later use. Royal insurance covers your child's education or marriage. The payment will be made in instalments or once after your child has reached the age of 18 years. If your insured child succumbs to death, Royal insurance will give you all your payments.
Whole Life Plan
A whole life plan covers you when you are alive. As opposed to term insurance, whole life gives extensive cover to all uncertainties in your life.
Money-Back Plans
Royal London allows you to receive a certain percentage of your insured amount at regular intervals.
What Are Royal London Cancellation Policies?
If you are no longer interested in the cover, you can cancel it by calling the company customer care. The company cancellation policy states that if you cancel your subscription, the following will end:
All cover
Serious illness benefits
Child's benefits
There is no way to cancel life cover and leave your serious illness benefit by itself. On the contrary, you can cancel your serious illness benefit without interfering with the life cover. Cancellation should be made within the first 30 days of joining the cover. In this case, you will be entitled to get your welcome pack back.
How Is Your Policy Protected?
You might want to cancel your policy for various reasons. All in all, it is crucial to know how your policy is protected. Probably, the reason for cancellation is the uncertainty of whether the policy will cover you in your time of need. You don't have to worry since your policy is covered by the Financial Services Compensation Scheme (FSCS). In the event Royal London is unable to pay your cover, you have the right to claim your benefits from FSCS.
How Does Royal London Subscription Look Like in Your Account Statement?
You are supposed to pay £30 –£100 depending on your subscription. If you are struggling to remit your monthly payment, you can reach the company customer care. The company will either shorten the length of the policy or lower your monthly subscription. The company also offers a payment holiday where you can stay for six months without making any monthly payments. Your policy will still be active during this time, but you have to pay all the missed payments at the end of your holiday. It is important to note that you can only have two payments in the length of your policy.
Learn How to Cancel Your Royal London Insurance Policy on Your Own
If you change your mind and wish to cancel your Royal London insurance, you can call the customer's care. Alternatively, you can cancel the subscription online by logging in to the company's official website. After you cancel your policy anytime, your cover will be halted, and you won't be eligible for a refund. However, if you cancel your policy within 30 days from the start, you will be eligible for a refund of the premiums you have paid.
You can contact Royal London here:
Using DIY methods to cancel your subscription will waste your time and money since you have to wait for customer care to respond to your call and talk to them. The good news is that DoNotPay can help you cancel your Royal London subscription less disappointingly.
Learn How to Cancel Your Royal London Insurance Policy Using DoNotPay
DoNotPay will notify you once the service has been cancelled.
How to cancel in 3 steps:
Log-in to DoNotPay and search for the Manage Subscriptions product.

Provide the name of the subscription service you want to cancel.

Provide your account details such as email address and username.
Once you submit the details, we'll work on cancelling your subscription! We'll even try to get a refund on your behalf.
Find Other Problems DoNotPay Can Help Solve
We can help you cancel your subscription from the following companies:
Do you want to cancel your Royal London insurance policy but are not confident enough to do it? Reach us today and let us do it on your behalf.